New Year's Resolutions for NHL Players and Teams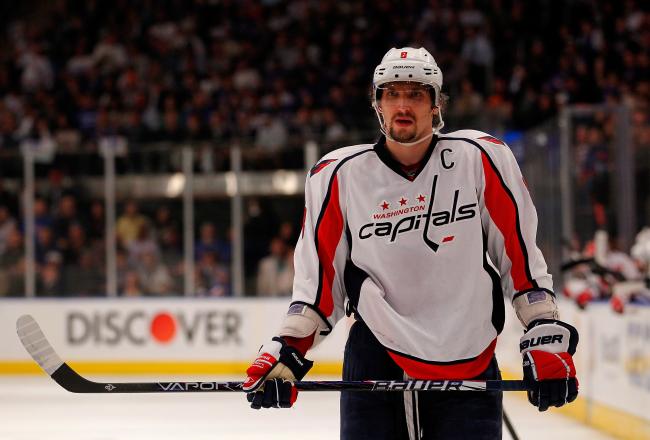 Paul Bereswill/Getty Images
As 2012 comes to a close, it's time to look at some New Year's resolutions for NHL players and teams heading into 2013.
Let's hope the first month of the New Year will have some actual NHL games for hockey fans to enjoy, because after an exciting first half of 2012, the last few months have been just awful for anyone who loves the sport.
Let's look at some resolutions for notable players and teams in 2013.
Alexander Ovechkin: Take more shots and become a 50-goal scorer again
Will Ovechkin lead the NHL in scoring during the 2012-13 season?
We are used to seeing Alexander Ovechkin among the NHL leaders in goals scored, but the 2011-12 season was one of his most disappointing offensive campaigns.
He scored only 38 goals last year, which would be a great number for about 95 percent of the league. But for someone as talented as Ovechkin, it's not good enough.
One of the reasons for Ovechkin's failure to reach 40-plus goals was his low shot total. He took just 303 shots last season, which was the lowest single-season total of his seven-year career.
If Ovechkin is more aggressive next season, he should have another MVP-caliber year. The return of No. 1 center Nicklas Backstrom to the Capitals' lineup should also help his offensive production.
Los Angeles Kings: Don't allow the Stanley Cup hangover to negatively affect the team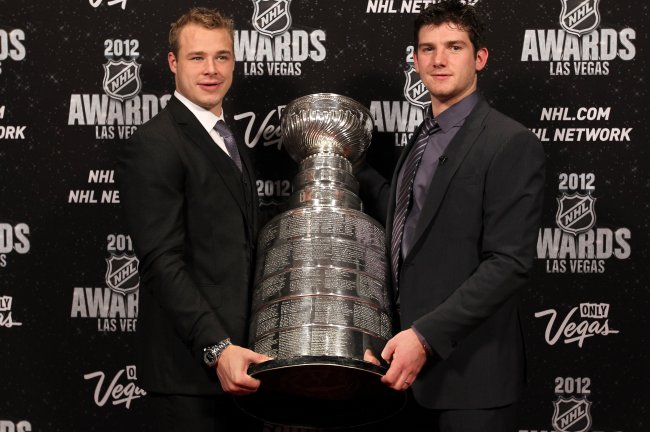 Bruce Bennett/Getty Images
One of the toughest challenges for the Los Angeles Kings when the 2012-13 season begins will be to prevent the Stanley Cup hangover from negatively affecting the team.
In a shortened season, the Kings will need to avoid the Stanley Cup hangover. If they fall behind in the Pacific Division over the first month of the season, it won't be easy to recover since there will be fewer regular-season games.
Winning the Pacific Division won't be easy. Four of the five teams have a strong chance to make the playoffs.
Luckily for the Kings, their players have had all the time needed to recover from any injuries suffered during the team's championship run last season.
Roberto Luongo: Request a trade from Vancouver Canucks and start fresh somewhere else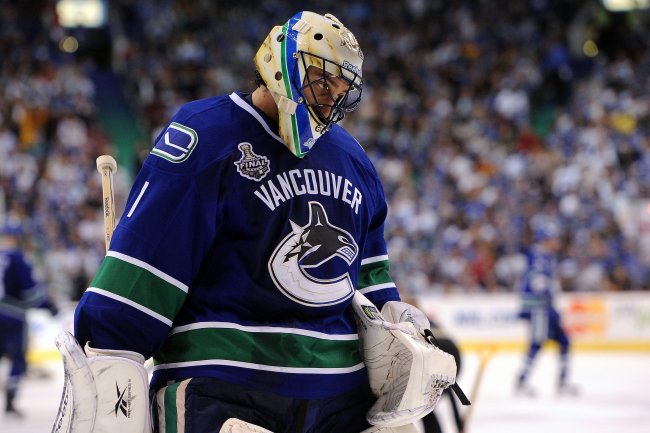 Harry How/Getty Images
A fresh start can benefit certain players, and in Roberto Luongo's case, a new team would give him the best chance for future success.
The Vancouver Canucks star could see his tenure as the team's starting goaltender end this season if Corey Schneider takes over the job on a permanent basis, and Luongo is way too talented to be a backup at this stage of his career.
The best decision for Luongo would be to request a trade to the Toronto Maple Leafs, where he can have the opportunity to lead one of the league's most historic franchises back to the playoffs for the first time since 2004.
Detroit Red Wings: Make the NHL playoffs for the 22nd consecutive season
Will Detroit make a 22nd consecutive playoff appearance?
Last year, the Detroit Red Wings set an NHL record with the team's 21st consecutive playoff appearance.
This streak could be broken in 2012-13 if the losses of Nicklas Lidstrom, Jiri Hudler and Brad Stuart are too much for the Red Wings to overcome.
Head coach Mike Babcock needs impressive seasons from young players such as defenseman Brendan Smith, and forwards Gustav Nyquist and Tomas Tatar to extend the team's playoff streak to 22 seasons.
The Red Wings will also need an excellent season from young goaltender Jimmy Howard, who will be under even more pressure to win games this year.
Claude Giroux: Focus more on scoring goals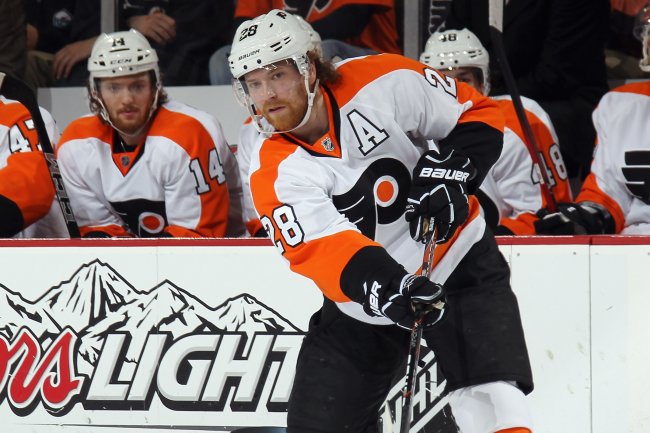 Bruce Bennett/Getty Images
Claude Giroux finished last season with 93 points, but only scored 28 goals. The Philadelphia Flyers center does have tremendous goal-scoring ability and should focus more on this aspect of his game in 2012-13.
Giroux has improved his goal-scoring numbers in each of the last three seasons, and even though there might be only 48 games played this year because of the lockout, Giroux could still reach the 30-goal mark.
He took 73 more shots last year than the season before, and should be even more aggressive in 2012-13 with Jaromir Jagr no longer on the Flyers' top line.
Calgary Flames: Re-sign Jarome Iginla to a long-term contract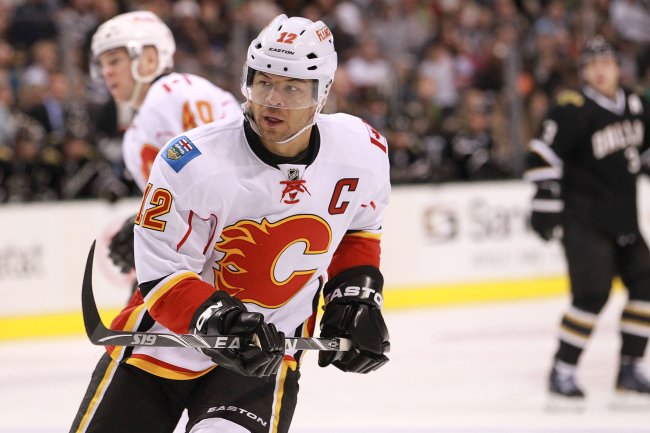 Ronald Martinez/Getty Images
Whether the Flames want to contend in the Western Conference over the next few years or start a full rebuild, they should re-sign captain and star winger Jarome Iginla to a long-term contract.
His veteran leadership and excellent on-ice performance will set the example for the team's young players.
Calgary must do everything possible to extend Iginla's contract and ensure that he retires as a member of the Flames.
After making some win-now moves in the summer via free agency, the Flames might as well re-sign Iginla and make a playoff run in the Western Conference over the next three to five years.
This article is
What is the duplicate article?
Why is this article offensive?
Where is this article plagiarized from?
Why is this article poorly edited?