10 Things to Look Forward to in WWE in 2013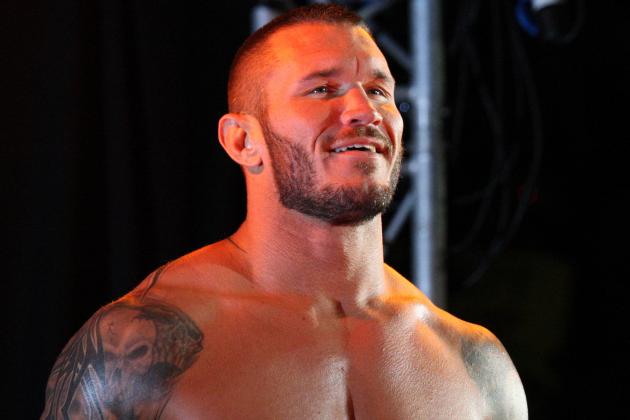 Gallo Images/Getty Images

The WWE never has and never will do everything right, but in spite of all it's done wrong, the company's future is still bright, very bright.
While we can point out all the WWE's negatives, it has just as many, if not more, positives.
As we head into 2013, there are plenty of reasons to be optimistic about both the WWE's short and long-term futures.
Despite some really bad booking at times, 2012 was a damn good year for the WWE. If things turn out as planned, 2013 will be even better.
Here are 10 things to look forward to in the WWE in 2013.
Begin Slideshow

»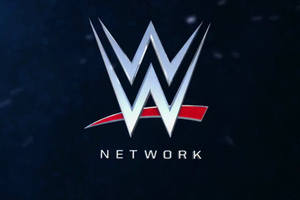 Photo courtesy of WWE.com
Not even those who work for the WWE are 100 percent sure that the WWE Network will ever launch, but if and when it actually does, it will be a great day to be a wrestling fan.
The WWE has stockpiled an absurd amount of wrestling-related footage, much of which we've never seen before.
Assuming the WWE Network actually launches, we will instantly gain access to a boatload of footage that covers most of the major wrestling promotions throughout their histories.
If you're a diehard wrestling fan, this sounds like a dream come true.
You'll get pro wrestling-related programming 24 hours a day, seven days a week—enough to literally keep you busy all day everyday. It will expose you to things you've never seen before and also allow you to relive some of your favorite moments from WCW, ECW, the WWE and so on and so forth.
Of course, there's no guarantee that the network will ever launch, much less do so in 2013. But if it does, it will be a huge ordeal that many fans will be absolutely thrilled about.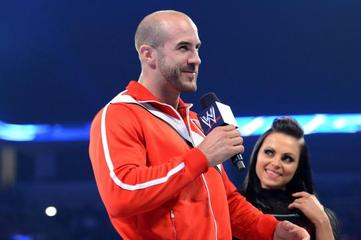 Photo courtesy of WWE.com
Every year we get at least a few fresh feuds that are a welcome change from the rehashed feuds we typically get.
In 2013, we should get plenty of them.
With the number of new superstars on the main roster and the upcoming elevation of many of those stars, odds are that we'll be treated to plenty of must-see rivalries that we've never seen before.
How about Antonio Cesaro vs. John Cena? What about Daniel Bryan vs. Dean Ambrose? How about Brock Lesnar vs. Ryback?
There really are tons of potentially huge new feuds that could happen next year, as the WWE's influx of new talent will undoubtedly start mixing it up with its already established stars.
After seeing plenty of rehashed feuds in 2012, the WWE is now in a great position to give us a year full of fresh rivalries instead of repetitive, recycled ones.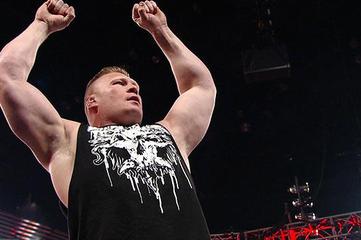 Photo courtesy of WWE.com
Since returning the night after WrestleMania 28, Brock Lesnar has had a somewhat up-and-down run in the WWE.
Lesnar's match with John Cena at Extreme Rules was great, but because he lost the bout, it killed a lot of his momentum. This hurt his feud with Triple H, which wasn't all that great and resulted in a rather disappointing match at SummerSlam.
Still, there are reasons to be optimistic about Lesnar's return.
He's likely going to return in the very near future, and when he does, he figures to play a huge role in the build to WrestleMania 29. A potential match with The Undertaker, The Rock or even Ryback appears to be on the horizon, and it should result in some entertaining TV early next year.
Lesnar's current run obviously has suffered from so-so booking, but as one of the biggest names the WWE could bring in, his return will still be a huge deal.
If the WWE can book him the right way in the right feud, Lesnar could be one of the company's most entertaining TV characters in early 2013.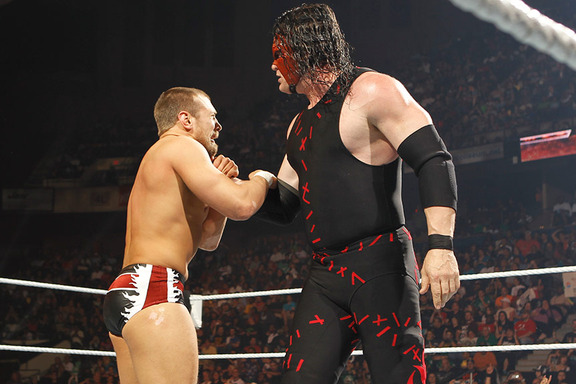 Photo courtesy of WWE.com
The WWE did two great things in 2012: It made tag team wrestling matter again and, in the latter half of the year, worked hard to restore the prestige of its midcard titles.
Tag team wrestling is at its highest point in recent memory, with more teams and more star power than it has had since 2009 or so.
Meanwhile, the WWE has put the Intercontinental title on Kofi Kingston and the United States Championship on Antonio Cesaro, and it's done a very solid job of building them up as credible champions.
Kingston has done a good job of holding and defending his belt, and Cesaro is looking like a major star despite holding a title that hasn't mattered much over the last couple of years.
It's easy to complain about all the things the WWE screws up, but it's been nice to see the tag team division get a renewed spotlight while two midcard champions are working hard to restore the prestige to their respective titles.
If all goes well, this will continue in 2013, and the WWE will create some compelling TV in the World title, midcard and tag team scenes.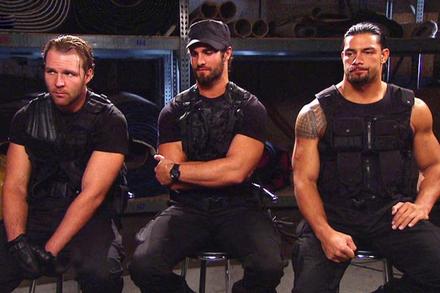 Photo courtesy of WWE.com
What an impact The Shield has made in such a sport span.
It's been only about a month since the trio made its way onto the main roster. Yet, it has already main evented a pay-per-view (in a "Match of the Year" contender, nonetheless) and has created more buzz than anything currently going on in pro wrestling.
As a group, The Shield has a very bright future and will likely play a major role in the WWE in the first half of 2013 and perhaps even beyond.
As individuals, the future is bright for each guy as well. Roman Reigns, Seth Rollins and Dean Ambrose all have their strengths, and it looks like the sky truly is the limit for every single one of them.
Although it remains to be seen if the creative team can continue the great booking of The Shield, right now it appears as if each guy is going to be a big deal in 2013, whether they're alone or together.
In 2012, Ambrose, Reigns and Rollins were studs in NXT. In 2013, they just might prove to be studs on the main roster.
Gallo Images/Getty Images

Randy Orton has had a down year in 2012.
He missed 60 days after being suspended, failed to win a World title and was largely left out of the main event picture for most of the year.
After going about as far as he could go as a babyface, there's one thing that many fans want to see happen for Orton in 2013: A heel turn.
We've all heard the rumors about Orton potentially going bad for months now, and after the rough year that Orton has had, he needs that heel turn now more than ever.
It would freshen up Orton's character and get him back to the role that he performs best in.
While there's certainly no guarantee that Orton will turn heel, the recent face turn for The Miz and the rise of guys like Ryback and Daniel Bryan make now the right time for it to happen.
If Orton does indeed turn in 2013, he will definitely be reinvigorated and ready to regain his spot as a top guy, and we'll get to sit back and enjoy the show.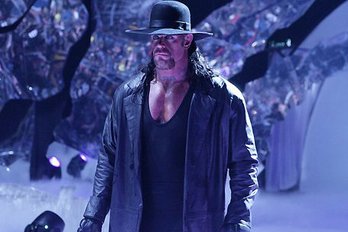 Photo courtesy of WWE.com
On last week's Raw, Triple H revealed that we "have not seen the last of The Undertaker."
Essentially, he confirmed that Undertaker will compete at WrestleMania at least one more time.
That means that "The Phenom" should be back on TV in the near future to start the build to what is sure to be one of the top matches on the WrestleMania 29 card.
There are plenty of potential opponents for The Undertaker, and there's a huge appeal to each one of those potential matches, whether it be against CM Punk, Brock Lesnar or The Rock.
The defense of "The Streak" has become arguably the top highlight of WrestleMania each year, and as Undertaker draws closer to the end of his career, his Mania matches are becoming even more special.
WrestleMania 29 might very well feature the last match of The Undertaker's career, but even it doesn't, it will be great to see him back in the ring for what figures to be another historic match.
He doesn't have much time left, so we should certainly treasure it.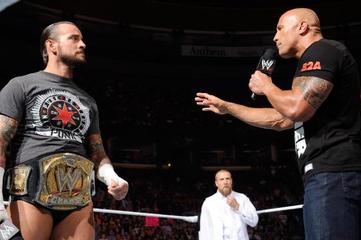 Photo courtesy of WWE.com
We're just about a month away from one of the biggest matches in recent wrestling history.
CM Punk vs. The Rock at the 2013 Royal Rumble may not be Rock/Cena big, but it is indeed a clash of monumental proportions.
You could make a case that it'll be a match between the two greatest talkers of their respective eras, but at the same time, both guys can really go in the ring.
The build to The Rock vs. Punk should be fantastic, and the match itself should deliver as well.
This is a match that's been in the making since Punk's heel turn on Raw 1000, and it'll be the biggest non-WrestleMania match we've seen in quite some time.
Punk is likely going to head into the match having held the WWE Championship for more than 400 days, and he'll defend it against an all-time great who also happens to be one of the biggest names in Hollywood.
It doesn't get much bigger than that.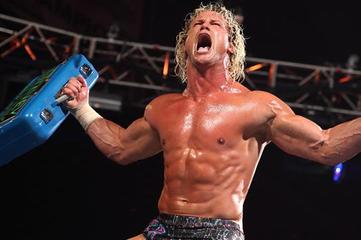 Photo courtesy of WWE.com
The WWE has taken a lot of criticism for "not having enough top stars," but in 2013, it looks like we'll see several new ones rise up and change that.
Dolph Ziggler is right on the cusp of the main event, Daniel Bryan should be back there soon and Ryback figures to get more chances to wrestle for World titles, too.
There's also The Shield (all three members), Antonio Cesaro, Damien Sandow, Cody Rhodes, Wade Barrett and plenty of other up-and-coming superstars who look poised to make it to the main event next year.
While no one figures to rival CM Punk or John Cena anytime soon, the WWE has put itself in a great situation by developing a boatload of young stars and getting them over with the crowd.
The WWE can't rely on the likes of Cena, Punk, Randy Orton and Sheamus forever, and it's clear that the company realizes that.
Ziggler, Bryan, Ryback and others are being positioned to jump right into the main event scene, and to do so in 2013.
Don't be surprised if the WWE's main event and World title picture looks significantly different at this time next year.
And that's a good thing.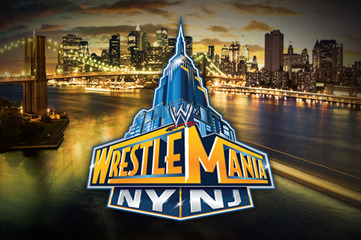 Photo courtesy of WWE.com
If you thought WrestleMania 28 was big, then get ready because WrestleMania 29 could be even bigger.
The WWE's biggest pay-per-view of the year is going to be an absolutely loaded show in 2013.
The top full-time names like John Cena, CM Punk, Randy Orton and Sheamus will likely be joined by plenty of big name part-timers, including The Rock, Brock Lesnar, Triple H and The Undertaker.
We could also potentially see a huge surprise at Mania ("Stone Cold" Steve Austin, perhaps?) and will obviously see a number of rising stars, like Ryback and Dolph Ziggler, have pretty significant roles on the show.
The WrestleMania 29 card should be stacked from top to bottom, with even some potential lower card matches (like Sin Cara vs. Rey Mysterio) having a ton of appeal.
WrestleMania is always the WWE's most must-see attraction, but in 2013, that will be truer than ever.
We could have four or five dream matches on one PPV, a show that might be so star-studded that a World title match could become an afterthought.
If ever there were a time to be thankful to be a WWE fan, that time will likely come at WrestleMania 29, which might very well be the biggest WrestleMania in history.
Drake Oz is a WWE Featured Columnist for Bleacher Report. Follow him on Twitter!