The Biggest Surprises in College Basketball in 2012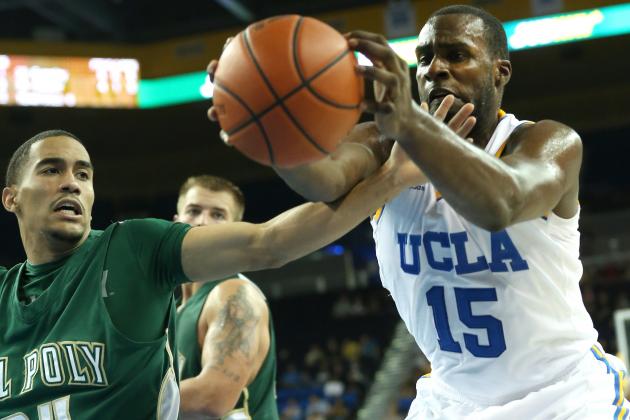 Stephen Dunn/Getty Images

Much of college basketball's greatness is that the game always finds new ways to surprise fans, and 2012 was no exception. Of course, for every team or player that amazes us with unanticipated brilliance, there's another performance that falls desperately short of expectations.
For the second year in a row, UCLA fits squarely in the latter group. A huge influx of new talent had the Bruins set to bounce back strong from last season's debacle, but the reality of their new campaign has been anything but a return to form.
Herein is a closer look at Westwood's woes, along with the rest of the 10 developments in college basketball that most defied expectations—for good or ill—in the past calendar year.
Begin Slideshow

»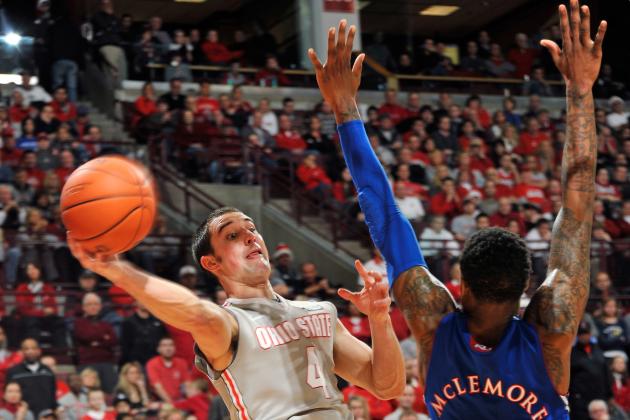 Jamie Sabau/Getty Images

Already a solid distributor and a peerless defender, Aaron Craft appeared poised to rise to star status in 2012.
Having run the offense for Ohio State's Final Four squad in the spring, Craft now had the chance to take over a bigger role in the offense with Jared Sullinger's departure.
Instead, the 6'2" junior has plateaued, posting nearly identical offensive stats to the ones he managed with Sullinger dominating the spotlight last season.
With his steal totals down to an unremarkable 1.6 per game, he's in imminent danger of becoming the second-best point guard on his own team.
Sophomore Shannon Scott is matching Craft's assist numbers and putting up the kind of defensive performance (2.5 thefts a night) that was expected from Craft himself.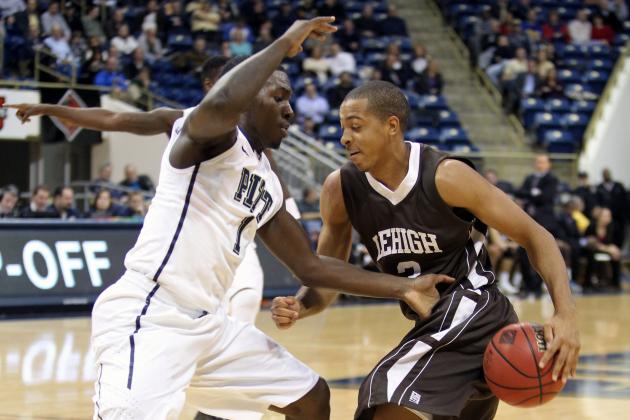 Charles LeClaire-USA TODAY Sports

The end of the 2011-12 season brought no greater surprise than seeing two No. 15 seeds win within hours of each other.
Unlike fellow upset specialist Norfolk State, though, Lehigh's star player (C.J. McCollum) returned and the team carried high hopes into the new season.
McCollum, second in the country in scoring, has done his share, but the rest of the Mountain Hawks aren't holding up their end of the bargain.
Blowout losses to Baylor and Pitt have left Lehigh with hardly any chance to impress the selection committee—or to rise above the disastrous seeds to which Patriot League teams have become accustomed.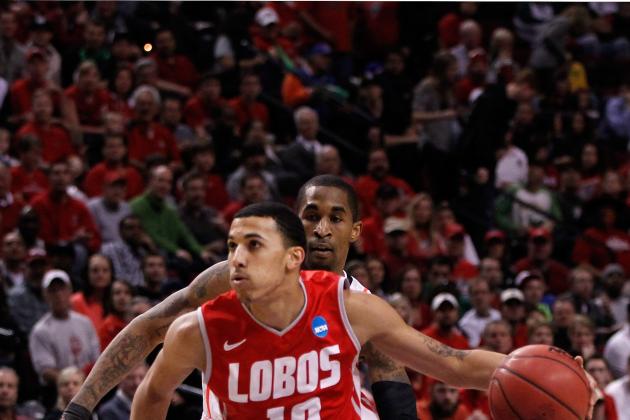 Jonathan Ferrey/Getty Images

The Lobos recovered from some conference stumbles to finish strong in 2011-12. New Mexico won the MWC tournament title and came within a basket of upsetting Final Four-bound Louisville.
Of course, much of that success was credited to senior PF Drew Gordon, leaving New Mexico with minimal aspirations for the following season.
Instead, the Lobos have actually started stronger than they did a year ago, winning 12 in a row before falling to a strong South Dakota State squad on Saturday.
Seven-foot center Alex Kirk has done an admirable job of filling the hole Gordon left behind. Still, it's versatile PG Kendall Williams who's doing the heavy lifting for the country's 16th-ranked team.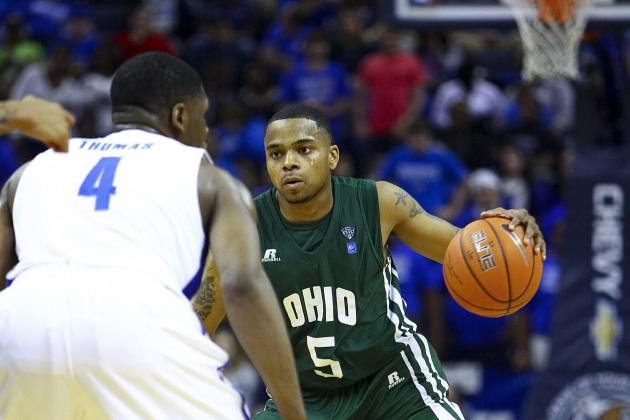 Spruce Derden-USA TODAY Sports

Ohio spent the first three months of 2012 looking like any ordinary mid-major contender, losing five MAC road games before rallying to make the Big Dance.
In the tournament, though, it became one of the biggest Cinderella stories of the season, toppling fourth-seeded Michigan and making the Sweet 16. Thanks to an injury to Kendall Marshall, Ohio even took mighty North Carolina to OT before bowing out.
Unfortunately for the Bobcats, that wasn't their last surprise of the year.
Despite returning all five starters, led by scintillating point guard D.J. Cooper, Ohio is off to a weak start in non-conference play. An 8-4 record includes losses to Robert Morris (for the second year in a row) and Winthrop.
That's hardly the kind of showing that will allow the Bobcats to improve on last year's No. 13 seed.
Evan Habeeb-USA TODAY Sports

As 2011 ended, it appeared that the realignment gremlins had finally finished rewriting the college sports landscape. After nearly 11 months of stability, though, the other shoe dropped with the Big Ten's bizarre choice to bring in Maryland and Rutgers.
By the time the dust settled (again), the ACC had poached two more Big East powers. The Big East itself then saw its core group of basketball-only members, led by Georgetown and Marquette, secede to form a brand-new conference.
By the time all the new changes take effect, college basketball will be all but unrecognizable.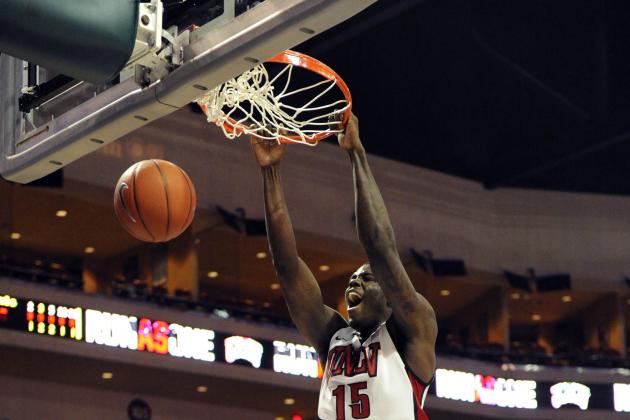 Josh Holmberg-USA TODAY Sports

Overpowering seasons from freshmen have become commonplace, but it's usually pretty easy to pick which frosh will take over from the get-go.
Amid all the preseason hype for UCLA's Shabazz Muhammad and Kentucky's Nerlens Noel, there wasn't much room for anyone else to make a dent.
Once the games started, though, even Muhammad (having a fine season in his own right) had to take a backseat to UNLV star Anthony Bennett.
The 6'8" Bennett is turning in sensational performances for a big man of any age, averaging 19.5 points and 8.5 rebounds a night.
The gem of the first-year class is even playing some defense, blocking 1.7 shots per game.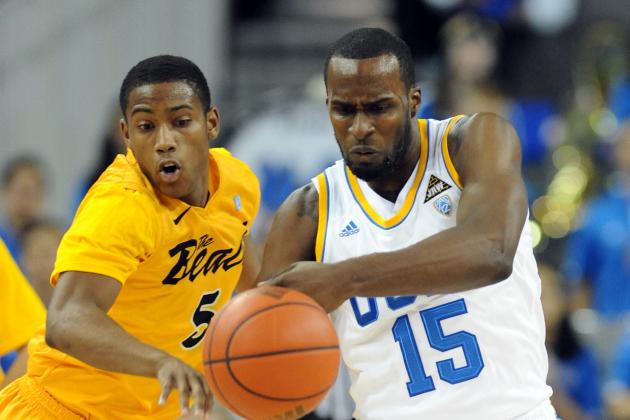 Jayne Kamin-Oncea-USA TODAY Sports

By the time the calendar year began, UCLA had pretty much lost hope for its 2011-12 season. Even the Bruins' lack of any kind of postseason appearance was no longer much of a surprise.
Still, help seemed on the way. The nation's No.1 recruiting class couldn't fail to bring glory back to Westwood—right?
Instead, 12 games into the Shabazz Muhammad-Kyle Anderson era, the Bruins have fallen from No. 13 in the preseason polls to an unranked 9-3.
Even the dazzling point guard play of transfer Larry Drew II hasn't prevented losses to then-unranked Georgetown and (inexplicably) Cal Poly.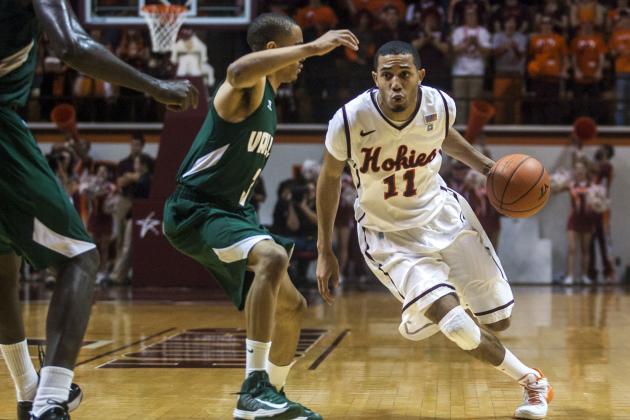 USA TODAY Sports

Over the course of 2011-12, Erick Green established himself as the only useful scorer on a threadbare Virginia Tech roster.
Nevertheless, his 15.6 points and 2.8 assists per game (both team highs) hardly prepared the Hokie faithful for the show he has put on since the new season began.
The 6'3" senior has soared to No. 1 in the nation in scoring at 25.4 points a night.
Remarkably, he's also elevated his passing performance, dealing out 4.6 assists per contest with the help of another VT surprise: junior Jarell Eddie and his 15.1 points a game.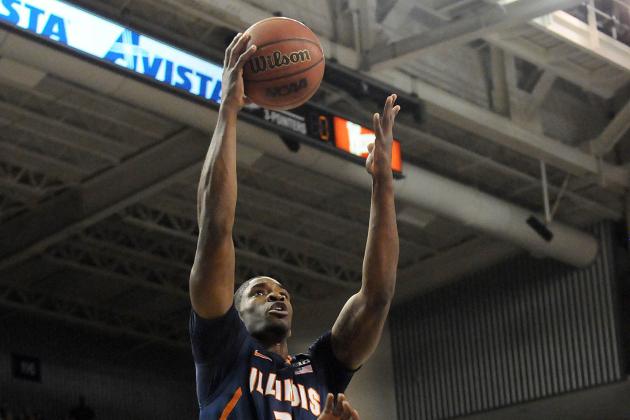 James Snook-USA TODAY Sports

On January 11th, Illinois was 15-3 and fresh off an upset of then-No. 5 Ohio State. The Illini then suffered through three of the worst months for any team in the nation, going 2-12 to close the season and losing prize center Meyers Leonard to the NBA.
In spite of the seven-foot Leonard's departure (and the lack of any serious inside presence to replace him), the Illini bounced back to win 12 in a row this fall under new coach John Groce.
A hard-fought loss to an outstanding Missouri squad on Saturday hardly diminishes a red-hot start that included a Maui Invitational title and a road win at then-No. 10 Gonzaga.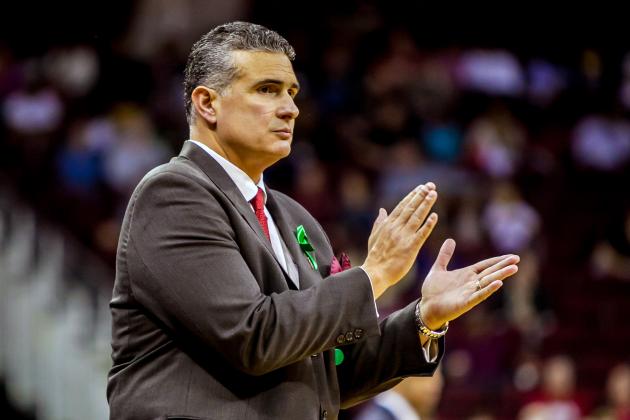 Jeff Blake-USA TODAY Sports

In five seasons since making his head-coaching debut, Frank Martin had molded Kansas State into a consistent winner.
After the defensive-minded Wildcats fell to Syracuse in March, though, Martin pulled off a change of direction that would've made SG Rodney McGruder proud.
The coach announced that he was leaving his successful program to take over at South Carolina. The Gamecocks hadn't made an NCAA Tournament in eight years or posted a winning record in four.
Whatever Martin's reasons for the switch, he's making the best of it. His new team is off to an 8-3 start, even if a home loss to Elon does portend trouble against SEC foes.