10 NFL Players and Coaches Who Deserve a Lump of Coal for Christmas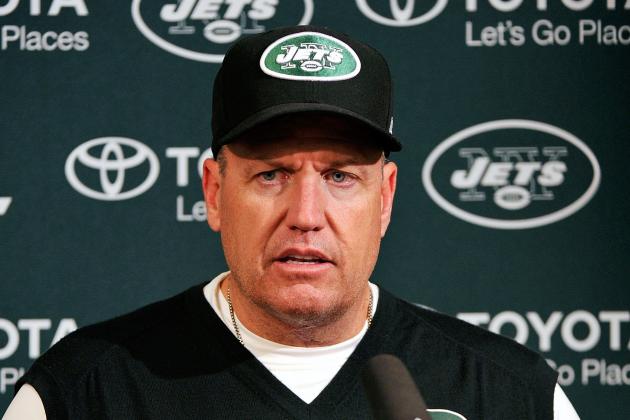 Frederick Breedon/Getty Images

During the holiday season, most people try to do their best to be "nice," but there are plenty of folks that decide to be "naughty" instead.
Unfortunately, that certainly rings true in the NFL. Many of the players and coaches haven't been "naughty" over the past few weeks with the important part of the schedule among us.
However, Santa has been watching since December 26, 2011, and he certainly doesn't forget about misdeeds.
Here are some of the notable people in the league that haven't deserved the good presents they had been hoping for. So they can forget the Playstation 3, because they are getting stockings full of lumps of coal.
Begin Slideshow

»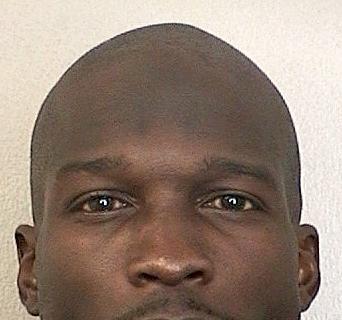 Handout/Getty Images

"It has been a tough year for the artist formerly known as "Ochocinco."
The New England Patriots cut the 34-year-old wide receiver, which should be enough to consider yourself as having a bad year.
It didn't stop there, though.
After being arrested for domestic violence for allegedly head-butting his girlfriend on August 11, the Miami Dolphins were the next team to send him to the unemployment line. They didn't just cut him, either; they did it in front of a national audience on HBO's Hard Knocks.
On top of that, VH1 dropped his reality show, which left Twitter as his only medium of annoyance. Don't feel bad that he's getting a lump of coal, though. He's likely to just buy himself presents.
Just like this $8,000 pair of Marty McFly shoes that you can find here.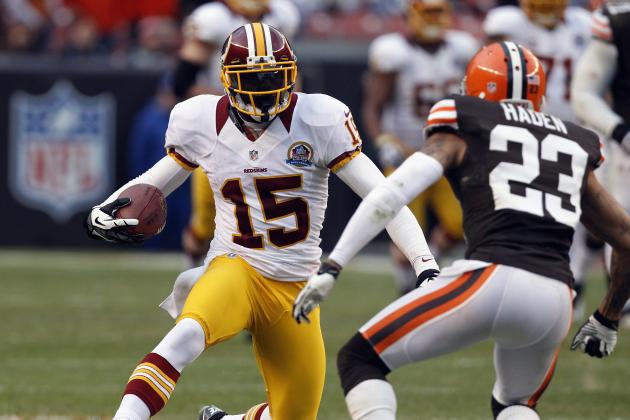 Matt Sullivan/Getty Images

This may be cheating since the list of players suspended for substance policy violations is 13 people deep and this list was only supposed to be 10, but I'll group them into a single entity.
You can find a full list of people that have been suspended for such violations in the NFL's history here, and it's gotten quite long as of late.
It's no secret that the league is cracking down on substance abusers, and 2012 hasn't been an exception.
Brett Hartmann, Mikel Leshoure, Brody Eldridge, Nate Collins, Tamba Hali, Tanard Jackson, Joe Haden, Clark Haggans, Aqib Talib, Eric Wright, Brandon Bolden, Jermaine Cunningham and Brandon Browner have all made the "naughty" list.
That's an astonishingly long list considering that Ray Buchanan was the only one suspended for a substance policy violation between 1999-2006.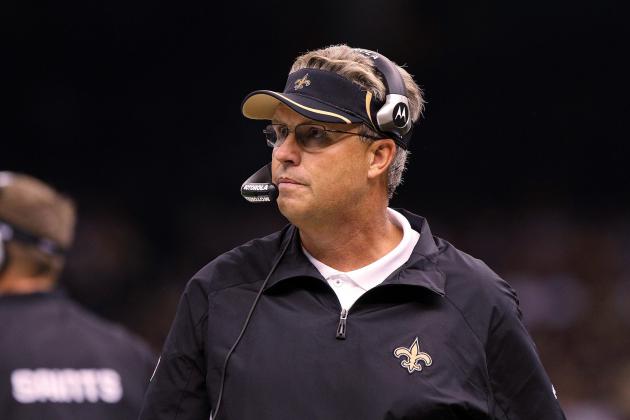 Matthew Sharpe/Getty Images

Unless you just started following football this week, you probably know all about what is annoyingly called "Bountygate."
(Side note: Can we please stop calling every controversial act "Something Gate?" It's ridiculous.)
Well, here's the quick rundown of what happened: Gregg Williams set up a pay-for-injury program with his defense, they participated, it was covered up, people got in trouble.
Gregg Williams, Sean Payton, Joe Vitt and even general manager Mickey Loomis were all suspended for their actions in the bounty system and the investigation, while Jonathan Vilma, Anthony Hargrove, Will Smith and Scott Fujita were the players that were suspended for on-field actions.
To say that they deserve a nice big lump of coal for their actions is probably an understatement. They more likely deserve a garbage bag full.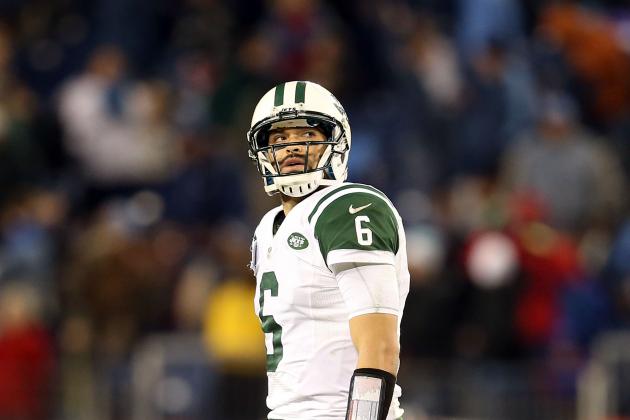 Andy Lyons/Getty Images

These two may not have committed an actual crime like most of the others on this list have, but I feel like they have partaken in a crime against the football gods.
All season, Mark Sanchez has proven himself to be one of the least effective starting quarterbacks in the entire National Football League. So how does Rex Ryan respond? By letting him continue to be the starter through 14 cringe-worthy weeks.
Tim Tebow has been sitting on the bench all season waiting for his opportunity, but was passed on by Ryan when he finally did bench Sanchez in favor of Greg McElroy.
Listen, Tebow is about as close to a Christmas character the NFL has these days, so passing up on him when it's obvious that he could do better than Sanchez is very Grinch-esque of Rex Ryan.
Then the icing on the cake was the leaked information that Tebow will be a member of the Jaguars in 2013, which is pretty much the only way Tebow's situation could get worse.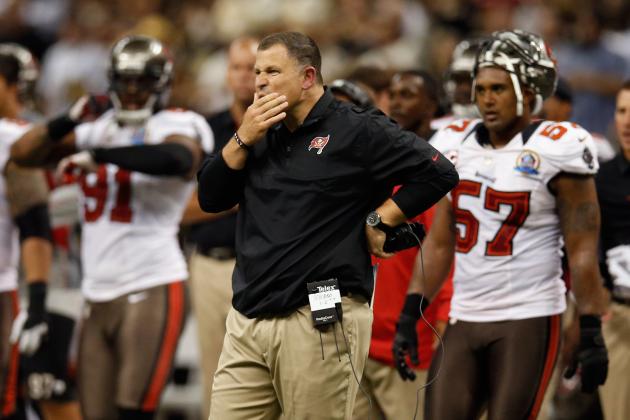 Chris Graythen/Getty Images

In today's National Football League, there is a pressing issue of player safety. So what does a head coach, who watched one of his own players in college become paralyzed in a game, do?
Well, rush all 11 defenders on a kneel down, of course.
The "victory" formation is when the offense has the game under wraps, the quarterback takes the snap and goes to a knee while the offensive linemen just stand up and shake hands with the defenders.
Schiano didn't get that memo, though. He feels that in the half of a second it takes to get the quarterback the ball and kneel down should be used with blasting everyone on the offense even though there is nothing left to play for.
It may work against South Florida, but it won't work against the New York Giants. So we urge him to stop before he gets 11 lumps of coal hurled at him while he's trying to walk to his car.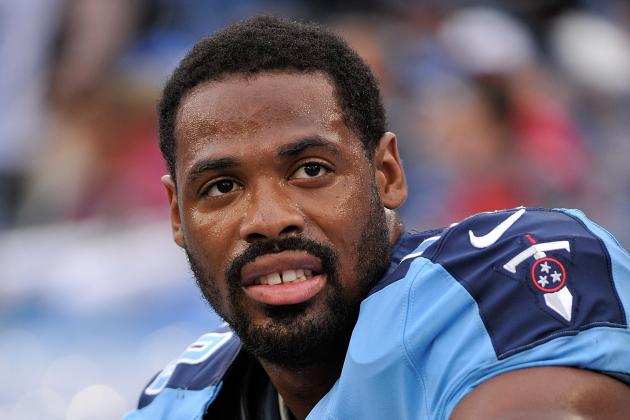 Frederick Breedon/Getty Images

Kenny Britt has been arrested roughly 97 times during his Titans career.
Alright, scratch that, it's only been eight. And when I say only, that's compared to the 97 that I thought it was before checking.
The most recent came in August of this year when he was arrested at an Army base for driving while intoxicated. Drinking and driving is bad enough, but trying to get through the front gate of Fort Campbell while tipsy at 3:30 a.m. is just plain dumb.
He was only suspended for one game, which is a surprise considering his track record, but let's hope he isn't expecting anything nice for Christmas.
And in case you were wondering of some of his other offenses, here they are:
Outstanding traffic warrants.
Fighting in a bar.
Driving without a license.
Resisting arrest.
Being involved in a car chase.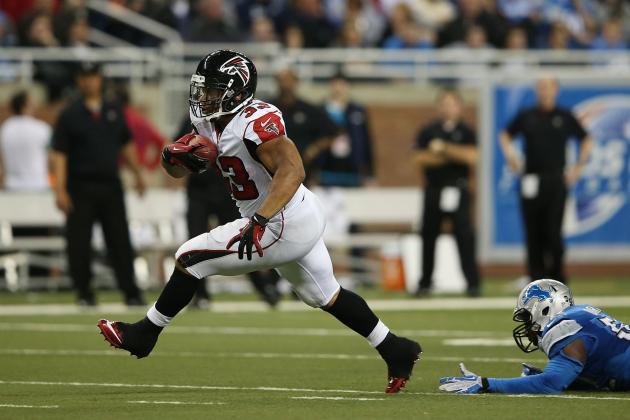 Leon Halip/Getty Images

Michael Turner and Marshawn Lynch don't share a lot in common, except for the fact that they are both NFL running backs. Well, that and the fact that both were suspended earlier this year for driving under the influence of alcohol.
Turner was arrested in September for driving 97 miles per hour in a 65 MPH zone, while Lynch's arrest was for a suspicion, but we're still going to count that.
Neither one has an extremely painted history when it comes to crime, so we'll give them a slap on the wrist with a moderately-sized lump of coal instead of the usual boulder that it seems I have given everyone else here today.
Still, don't ever do that again guys. It's a serious crime.
Tom Pennington/Getty Images

Dez Bryant may be having a great season on the field, but I couldn't think of anyone more deserving of capping this list off.
He was arrested back in July for assaulting his mother. And let me tell you something:
Never hit your mother. Ever.
I don't care if it's the zombie apocalypse, I wouldn't even dream of doing that.
The charge was only a misdemeanor for "family violence," but it's still an act that I never want to read about. It's bad enough with all of the DUI arrests in the NFL these days; we don't want to see anything like this.
And for all of you that know that Santa isn't real, your mother or father is the one that got you all those presents on Christmas growing up.
Maybe Dez's mother needs to smack him in the back of the head with a lump of coal this year.
Korey Beckett is a Featured Columnist for the Washington Redskins and Bleacher Report's fantasy football coverage. Like him on Facebook here.