12 Best La Liga Goals of 2012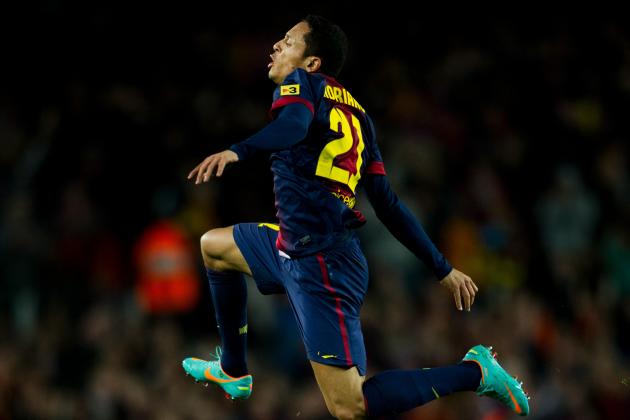 Jasper Juinen/Getty Images

There have been a lot of goals in La Liga during 2012—some wonderful, some scrappy and some comical.
The following slides aim to showcase some of the wonderful ones—twelve of them to be precise.
Feel free to comment on what your top three would be and what goals you think are missing.
Most importantly though, enjoy them...
Begin Slideshow

»
Running in order with the calendar year, this Cristiano Ronaldo goal came in February.
With his back to the goal, nothing seemed on, but Ronaldo, being Ronaldo, improvised.
This back-heel was the only goal of a tight game during Real Madrid's run for the title last season.
This dates back to February too, from the very same weekend as the previous Ronaldo goal, in fact.
Atleti and Barca were level at 1-1 when, with 10 minutes remaining, Messi produced this match-winning free kick.
The speed of thought draws parallels with a Thierry Henry goal from 2004.
To complete the Ronaldo, Messi, Falcao hat-trick early on, check out El Tigre's golazo from back in March.
Maneuvering past two players outside the box, he then beautifully chips the stranded Mallorca 'keeper.
Away from La Liga, his Europa League efforts against Valencia (semi-final) and then Athletic Bilbao (final) were pretty special.
You're heading into stoppage time at the Santiago Bernabeu 1-0 down; you win a free-kick.
Who's the man for the job?
Santi Cazorla.
Or so this fantastically executed set piece from March would suggest.
It is an unwritten rule that every list of "Top Goals" has to have a bicycle kick.
Ensuring that rule is complied with is Sevilla's Alvaro Negredo.
This goal, from April, came as Sevilla produced some encouraging results under the newly appointed Michel.
Truth be told, this isn't even Eliseu's best goal of 2012.
His two against Anderlecht were better, particularly the first one, but, unfortunately, came in the Champions League.
This goal against Atleti wasn't bad, though. He hit it hard, and it was vital in Malaga's pursuit of the top four.
Like his nemesis Lionel Messi, Cristiano Ronaldo could probably fill a list of twelve by himself.
As it stands, he has two in here. This is the second, and comes from this month's derby against Atletico.
The game was struggling to get going when the Portuguese produced this stunning free kick.
Could this be a case of saving the best until last?
Adriano has really come to fruition for Barcelona this season—this goal brought them level against Barcelona earlier this month.
It forced out his match-winning strike—which was very similar—against Valencia from September.