6 NFL Fanbases That Should Be Most Concerned About Their Teams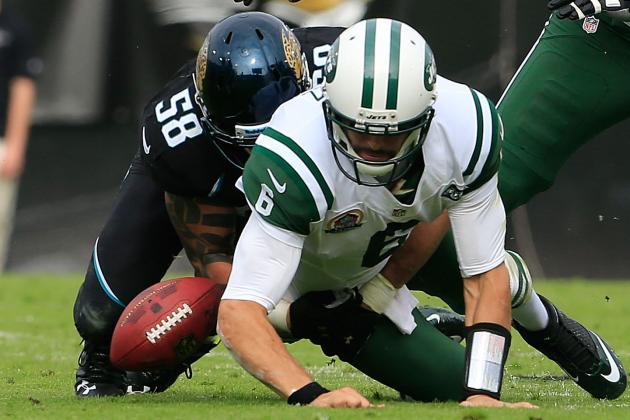 Sam Greenwood/Getty Images

Bah humbug.
Everyone else is unwrapping playoff possibilities, or at least gearing up for next year with some hope, while these fanbases are stuck with lumps of coal.
Not every situation is created equal. Some teams have straight cap concerns while others just seem hopelessly devoid of talent.
Merry Christmas? Ugh, just bring on the new year.
Begin Slideshow

»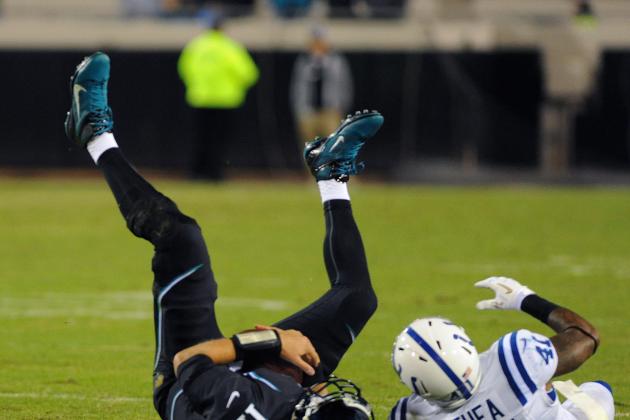 Al Messerschmidt/Getty Images

You had to see this coming. The Jacksonville Jaguars are about as rudderless a franchise as there is.
Blaine Gabbert can officially be labeled a complete bust. While he is young, there is nothing to indicate that he's going to reverse his fortunes. In 25 games, he has thrown for 21 touchdowns, with 17 interceptions and nine fumbles.
And he's been sacked 62 times!
The defense has taken steps back over the past two seasons and there aren't many building blocks on the roster.
Who can blame Maurice Jones-Drew for wanting monetary compensation for his pain and suffering? Squandering your prime in such dire circumstances is inhumane.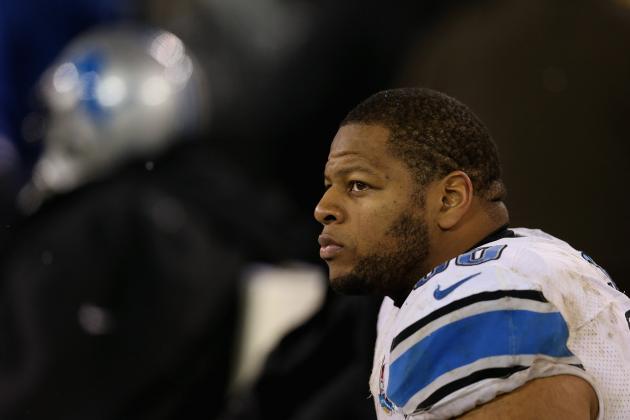 Jonathan Daniel/Getty Images

Not all hope is lost for the Detroit Lions. But there are certainly some troubling indicators.
The roster could fall victim to the old rookie salary scale as Ndamukong Suh, Calvin Johnson and Matthew Stafford all make ridiculous money by virtue of being high draft picks.
Johnson has certainly lived up to his new contract, yet giving raises to Suh and Stafford is a scary proposition, especially with the way the quarterback and once-thought-to-be-a-defensive-cornerstone defensive tackle are playing and acting.
The Lions are facing an offseason with 25 free agents and these cap-killing contracts. Throw in a discipline problem, a not-as-steady-as-originally-thought coaching staff and a double-digit loss season, and Detroit could be in serious trouble.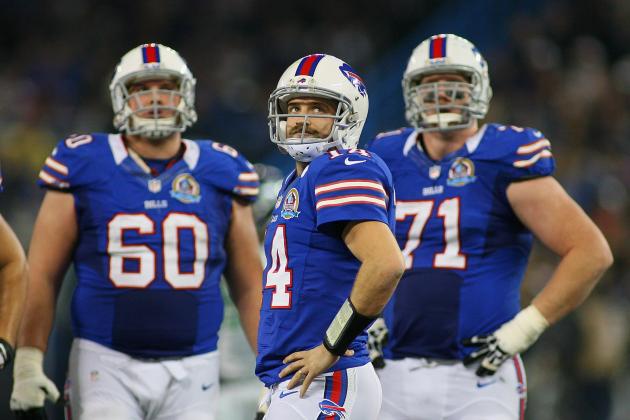 Rick Stewart/Getty Images

The Buffalo Bills have an awesome running back who may end up wasting his prime. Sound familiar?
Ryan Fitzpatrick hasn't proved worthy of his lucrative contract extension. He's a mediocre quarterback who has thrown for two more touchdowns than he has turnovers (20). Plus, he's 30 years old. He is who he is going to be.
The defense supposedly had everything it needed to become a force. That hasn't materialized. Mario Williams' deal will cripple the cap and he is currently 10 sacks behind the league leader.
There is no word yet on whether Buffalo residents are happy about the new 10-year contract to keep the team there. It's understandable if they need some time to sort out their feelings.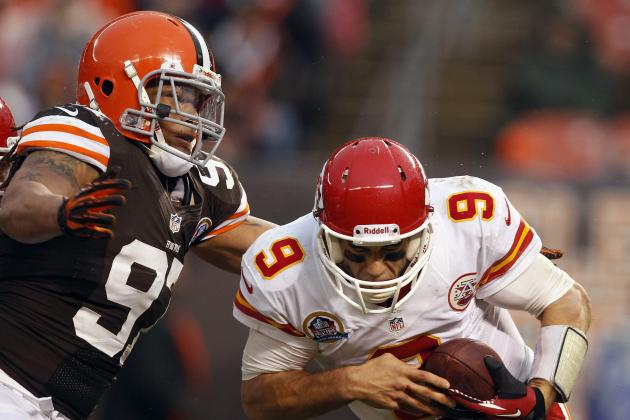 Matt Sullivan/Getty Images

It's been a difficult season for the Kansas City Chiefs, to say the least.
There were high hopes that they would regain their 2010 AFC West champion status with the return of three stars who were on injured reserve last year. No such luck.
Matt Cassel (66.7 quarterback rating) has fallen so far from grace that Brady Quinn (yes, THAT Brady Quinn) is the unquestioned starter. We're talking about a guy who was beaten out by Tim Tebow in Denver and given up on by the Cleveland Browns.
The defense hasn't fared much better, giving up more than 26 points per game heading into Week 16.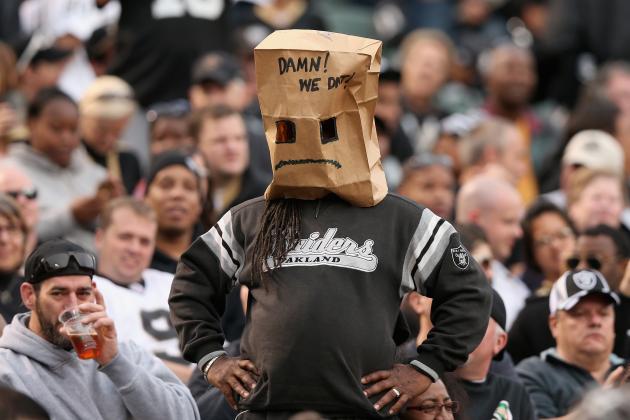 Ezra Shaw/Getty Images

Things are so bad for the Oakland Raiders that the defense pitched a shutout against the Kansas City Chiefs and was still ranked dead last in average points allowed (28.7).
It's almost like the Raiders are trying to be horrible.
The offense hasn't exactly helped them out. Carson Palmer and friends average fewer than 20 points per contest.
Of the four Oakland wins, two were against Kansas City. At least the Raiders have that going for them. Which is nice.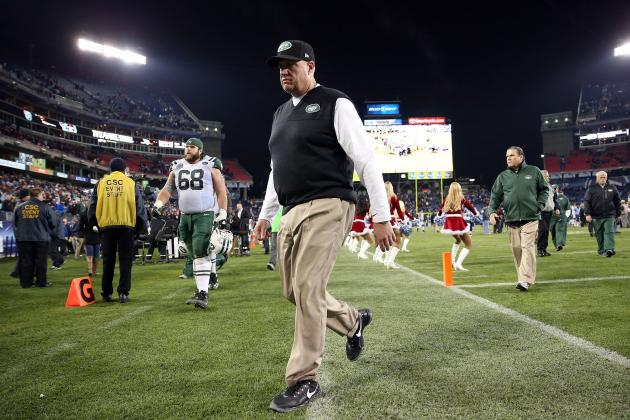 Andy Lyons/Getty Images

Coincidentally, the New York Jets have the most wins of any team on this list, yet they are the farthest from putting together a winning roster.
The biggest issue is the amount of guaranteed money owed. The Jets have ensured Mark Sanchez of $8.25 million next season and face a $17.1 million cap hit if he is cut. Then, there is David Harris' rather large contract (he is owed $10.9 million in 2012) and the injured Darrelle Revis, who becomes a free agent after the 2013 season.
That's three players and one is discussed in terms of a cap hit.
Oh, and he's the quarterback.
Yikes.