5 UFC Fights You Can't Miss in Early 2013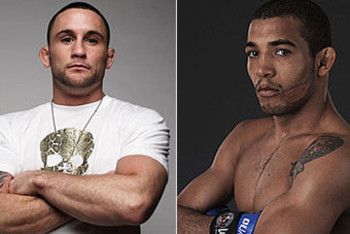 2012 is almost done. UFC 155 is the last event on the calendar for the UFC this year.
Because the year is almost out, we should look ahead to next year and check out some can't-miss fights coming in early 2013.
They will feature fierce competitors, and titles and potential title shots will be on the line.
The return of a heavyweight monster, a featherweight superfight and two lightweights who have been jawing at each other for months are just some of the fights that UFC fans will be treated to.
Let's take a glimpse at what 2013 will bring to fight fans across the world.
Belfort vs. Bisping
Tom Szczerbowski-USA TODAY Sports
When: January 19, 2013
Event: UFC on FX 7
A marquee middleweight fight sees perennial challenger Michael Bisping taking on Vitor Belfort, who is making his return to 185 pounds.
Bisping is coming off a big win against Brian Stann, while Belfort is making a return to middleweight after nearly dethroning champion Jon Jones in their fight.
Bisping has improved greatly in his past few fights and now stands on the cusp of title contention. If he is able to control and beat Belfort, he may finally get the title shot that has long eluded him for so long.
Cerrone vs. Pettis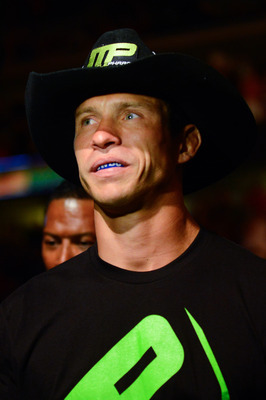 Ron Chenoy-USA TODAY Sports
When: January 26, 2013
Event: UFC on FOX 6
Two exciting lightweights who are both vying for a shot at the title will finally meet in the Octagon at UFC on FOX 6 in Chicago.
Donald Cerrone is 6-1 in his UFC career. He has used a deadly combination of high-level Muay Thai and slick submissions to make an impressive run so far.
Anthony Pettis has been equally impressive. After losing his UFC debut to Clay Guida, he rebounded by defeating Jeremy Stephens by split decision. Then came the thunderous head-kick that helped finish Joe Lauzon.
A lightweight contender could emerge from this fight, so count on both fighters to bring their A-games into the Octagon.
Aldo vs. Edgar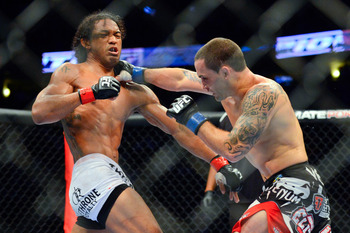 Ron Chenoy-USA TODAY Sports
When: February 2, 2013
Event: UFC 156
Former lightweight champion Frankie Edgar will move down a weight class and challenge current featherweight boss Jose Aldo.
By all accounts, this should be a fantastic fight.
Edgar is the fighter who never gives up. He can withstand huge amounts of punishment and keep on going. He's fast, accurate and creative.
Aldo is the unquestioned master over the featherweights in his domain. He uses a mixture of knees, kicks and hard punches to dispose of his opponents.
Both fighters will lay it all on the line when they meet in early February.
Overeem vs. Silva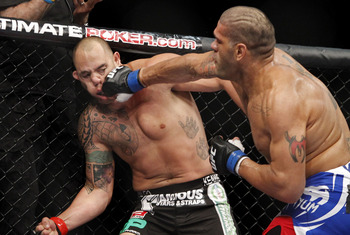 Bruce Kluckhohn-USA TODAY Sports
When: February 2, 2013
Event: UFC 156
UFC 156 will see the return of heavyweight monster Alistair Overeem.
Overeem wants a shot at the heavyweight title, but to do that, he will need to go through the always tough Antonio "Bigfoot" Silva.
Silva is coming off of a first-round knockout win over Travis Browne. He will need to retain the momentum from that win as he tries to halt the Overeem hype train.
Both men are giant, hard-hitting heavyweights. Only one can win and move closer to a title shot.
Who will that be? We'll have to wait and find out.
Barao vs. McDonald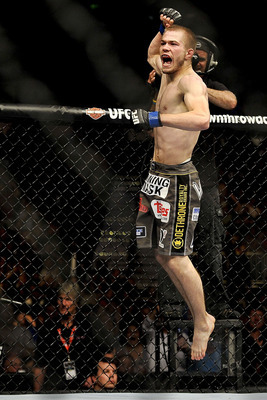 Paul Abell-USA TODAY Sports
When: February 16, 2013
Event: UFC on Fuel TV 7
The main event of this fight card will play host to a title fight. Renan Barao will defend the interim bantamweight strap against hot prospect Michael McDonald.
Barao has been on a tear. He's a very well-rounded fighter who is good wherever the fight takes place. He's used a combination of knockouts and submissions to finish his opponents.
McDonald has gone from hot prospect to top contender in a short amount of time. He is riding on the wave of momentum created by back-to-back knockout victories over Alex Soto and Miguel Torres.
Both fighters have the ability to end the fight in devastating fashion. They should provide one great fight and, in the process, help put UFC bantamweights on the map.
Tweet me @FuscoNation16.
Keep Reading