Gophers Postgame: Mbakwe Starts; Eliason Doesn't Play at All.
Use your ← → (arrow) keys to browse more stories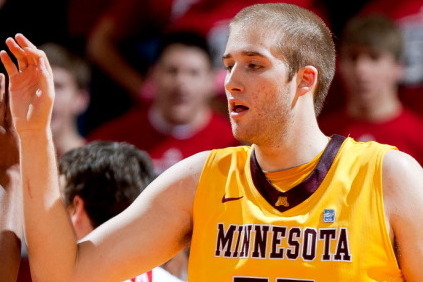 Perhaps the biggest surprise of the night was not that Trevor Mbakwe started in place of Elliott Eliason(we caught rumor of that on Friday and many of us thought starting him heading into the Big Ten was the plan all along), but instead that Eliason didn't play – at all. After starting every game this season – and every game since Ralph Sampson III went down at the end of February last year, for that matter – Eliason didn't get a single minute on Saturday, leaving those on Twitter to speculate about whether the center was hurt or sick or just what was going on...