Have the Toronto Raptors Turned a Corner?
Use your ← → (arrow) keys to browse more stories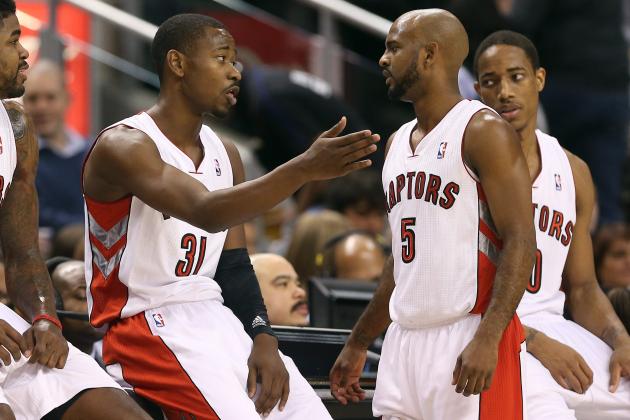 Tom Szczerbowski-USA TODAY Sports

Friday night the Toronto Raptors accomplished something that they had not done in almost three years: win five games in a row. The Raptors defeated the Orlando Magic 93-90 in Toronto to give themselves four straight home wins. Without both of their star players (Kyle Lowry and Andrea Bargnani) the lone Canadian club is starting to play their best basketball of the season. How have they been able to do this? They are playing as a team; they are playing with energy; and they are taking care of the ball.