Best MMA Gyms/Trainers of 2012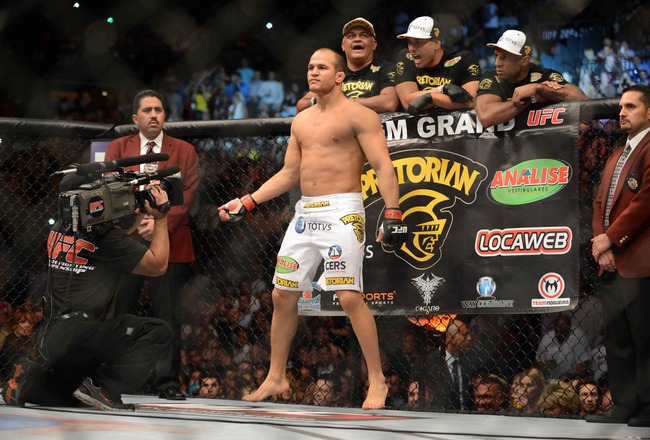 Ron Chenoy-USA TODAY Sports
Iron sharpens iron, so the saying goes.
This year saw plenty of ferrous material rubbing up against each other producing steel-forged warriors from the major MMA factories across the world.
The competition among these fight factories, or gyms, is fierce, as MMA athletes continue to move between teams like mercenaries looking for the best coaches and best training partners.
There are a handful of gyms, however, that have become renowned in the sport for consistently turning out champions and taking novice fighters to the top of the game.
This slideshow contains a list of camps that have pushed the sport of MMA further along its rocky road. It consists of names such as Rafael Cordeiro, Javier Mendez, Firas Zahabi and, of course, Greg Jackson, who have become as familiar at MMA events as some of the fighters themselves.
However, not all of them can look back at 2012 as having been their best year. Some lost fighters through internal squabbles, others were beset by injuries, while others saw their big stars toppled by complete unknowns.
It was a year full of politics and intrigue, which sucked in all the coaches and gyms, but one which showcased the talent of some trainers to consistently churn out the best fighters. And here they are…
10. Xtreme Couture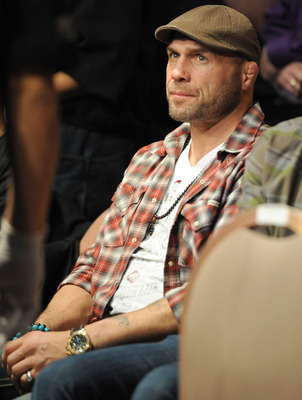 Kelvin Kuo-USA TODAY Sports
It's one of the biggest MMA facilities in the world, at the heart of one of America's most enticing cities and featuring all the high-end training facilities and coaching staff anyone could want. Yet Randy Couture's gym in Las Vegas remains relatively muted in the world of MMA.
Xtreme Couture didn't train anyone for a title fight in 2012 and most of its top fighters had a mixed year. Jay Hieron, for example, after being brought back into the UFC fold following a seven-year absence, suffered an embarrassing loss at the hands of Jake Ellenberger at UFC on FX in October.
Amir Sadollah, another Xtreme Couture fighter, started the year off well with a much-needed UFC win against Jorge Lopez in May, but was subsequently owned by Dan Hardy at UFC on Fuel in Nottingham in September.
That mixed picture was a common occurrence at the gym this year. Lightweight Evan Dunham, after winning a decisive second-round TKO against Nik Lentz at UFC on Fox in January, lost by unanimous decision to T.J. Grant at UFC 152 in September.
Ryan Bader, also started the year well, beating an out-of-shape Quinton Jackson in February in Japan, but getting KO'd by Lyoto Machida in August at UFC on Fox.
However, Xtreme Couture's coaches Randy Couture and Ray Sefo did produce more promising fighters.
Brazilian jui-jitsu supremo Vinny Magalhaes had an impressive debut against Igor Pokrajac, winning via second-round submission at UFC 152 in September. UFC middleweight Brad Tavares, who's only lost once in his entire career, racked-up two straight wins in 2012 against Dongi Yang in May and Tom Watson in September.
And even Forrest Griffin, who was on the verge of obscurity at the start of the year, defeated Tito Ortiz in the Hall of Famer's final match, securing the Fight of the Night bonus in the process.
But the gym's standout fighter this year was undoubtedly Martin Kampmann. He beat both Thiago Alves and Jake Ellenberger to come oh-so-close to becoming a contender at 170 pounds. Unfortunately, he was stopped by the Johny Hendricks freight train in the first round at UFC 154 in November and will have to do a lot of work next year to be talked of again as a potential title contender.
9. Gracie Fighter Jiu-Jitsu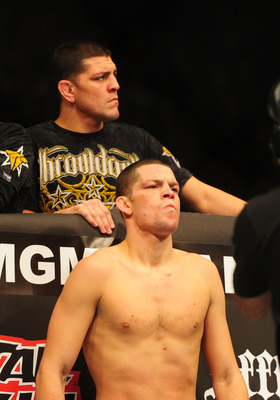 Mark J. Rebilas-USA TODAY Sports
Out in Pleasant Hill, Calif., a few miles east of Stockton, is Cesar Gracie's gym: Gracie Fighter Jiu-Jitsu.
It is home to a select group of fiercely loyal fighters that includes the Diaz brothers, Nick and Nate, Jake Shields and Gilbert Melendez.
Cesar Gracie's name in MMA isn't as illustrious as some of the other Gracies. He's fought once and lost once to Frank Shamrock. But he's developed some solid fighters under his tutelage who had a decent 2012, if not entirely an impressive one.
Nick Diaz, for example, who came off a dominant win against B.J. Penn in 2011 and was being readied for a title shot against welterweight champion Georges St-Pierre, was defeated by Carlos Condit at UFC 143 in February. A subsequent failed drug test for marijuana left him on the sidelines for the rest of the year.
A similarly bad fate befell Shields, who moved up to middleweight this year after failing to take GSP's welterweight crown in 2011. He scraped through a victory against Yoshihiro Akiyama at UFC 144 in February, and seemed to have done the same against Ed Herman at UFC 150 in August. However, that win has since been turned into a no-contest after Shields failed a post-fight drug test.
Not many of Cesar Gracie's fighters had a standout year in 2012, including Gilbert Melendez, who many consider the best lightweight outside the UFC. He defeated Josh Thomson in his only fight in 2012, winning a five-round split decision in May.
The younger Diaz, Nate, acquitted himself better, however, and reached a title shot after a commanding second-round submission win over Jim Miller at UFC on Fox in May. But he eventually came undone at the hands of a superior Benson Henderson, the 155-pound title-holder, at UFC on Fox in December.
Still, the gym continued to hone the talent of the best fighters in their division in the world in 2012 and is included in this list for that reason.
8. Kings MMA/Rafael Cordeiro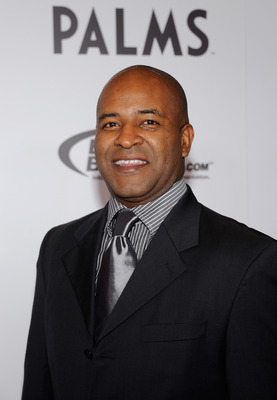 Ethan Miller/Getty Images
Former Chute Boxe coach Rafael Cordeiro's MMA gym in Huntington Beach, Calif., known as Kings MMA, is home to some of the best Brazilian fighters in the history of MMA.
Both Pride legends Wanderlei Silva and Mauricio Rua continue to train with Cordeiro, as they have throughout much of their career. However, neither had a great 2012. Silva lost his only match this year via unanimous decision to Rich Franklin at UFC 147 in June. Mauricio Rua, who won an epic fourth-round TKO against Brandon Vera at UFC on Fox in August, subsequently lost a three-round decision to rising light heavyweight prospect Alexander Gustafsson in December.
Mark Munoz was another Kings MMA fighter who came up short in 2012. He was felled by an epic elbow to his head in the second round at the hands of Chris Weidman at UFC on Fuel in July.
But it wasn't all bad news for the gym. Renato Sobral, who lost the Strikeforce light heavyweight title in 2010, had a win over Tatsuya Mizuno. UFC welterweight Jake Ellenberger also had a relatively good year, starting with a win against Diego Sanchez in February before losing via a second-round TKO to Martin Kampmann in June, followed by a win over the under-par Jay Hieron in October.
However, Kings' biggest star of 2012 was undoubtedly Fabricio Werdum, and Cordeiro can certainly claim his part in the Brazilian's transformation. No longer a one-dimensional, jiu-jitsu fighter, Werdum used his superior striking in his two fights this year, demolishing the dangerous Roy Nelson at UFC 143 in February and finishing Mike Russow by a first-round TKO at UFC 147 in June.
7. Alliance MMA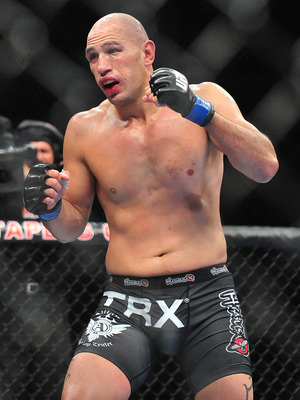 Gary A. Vasquez-USA TODAY Sports
Home to some of the best light heavyweights in MMA, Southern California's Alliance MMA was founded by Brandon Vera in 2007 and now has the likes of Phil Davis, Alexander Gustafsson and UFC bantamweight champion Dominick Cruz under its roof.
Head trainer Erick Del Fierro has led the gym through a busy year, with Davis, its top light heavyweight, climbing the rankings gradually with a win over Brazilian Wagner Prado at UFC 153 in October.
That followed a loss to Rashad Evans in January and a no-contest against the same Prado later in August.
Elsewhere, Gustafsson secured back-to-back victories against Thiago Silva and Mauricio Rua at UFC on Fox in December, setting up an interesting teammate-vs.-teammate clash between Gustafsson and Davis somewhere down the line.
Unfortunately for Alliance, however, Vera, its founding fighter, suffered a heart-breaking loss to Rua in August, after putting in a spirited performance for most of the match. And its one champion, Cruz, was also sidelined for an entire year due to a career-threatening knee injury.
Still, the gym was well-represented in the upper echelons of MMA, with Ross Pearson, its English lightweight fighter, defeating George Sotiropoulos via a TKO in the third round earlier in December.
6. Team Alpha Male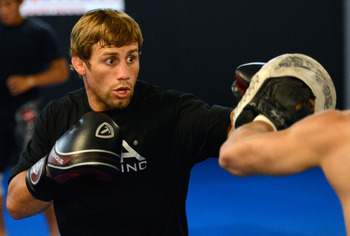 Thearon W. Henderson/Getty Images
Urijah Faber has put together a team of little guys who made a big wave in MMA in 2012. Fighters such as Joseph Benavidez, Danny Castillo, Chad Mendes and T.J. Dillashaw all had busy years.
Benavidez came close to winning the UFC's first flyweight title, but was ultimately defeated by Demetrious Johnson at UFC 152 in September. Castillo started 2012 with a decisive win against John Cholish at UFC on Fox in May, but was subsequently KO'd by Michael Johnson at UFC on FX in October.
Faber himself fought once in 2012, losing to Brazilian Renan Barao in a fight for the interim UFC title. But other Alpha Male fighters did significantly better.
Former TUF contestant Dillashaw, for example, after narrowly losing to John Dodson in the TUF 14 finale, turned around in 2012, scoring back-to-back wins against Walel Watson and Vaughan Lee. And Chad Mendes, who was soundly beaten by Jose Aldo for the featherweight title in January at UFC 142 in Brazil, won his next two fights, against Cody McKenzie and Yaotzin Meza, by first-round KO.
He once again looks like the most dangerous competitor at 145 pounds and could see himself in line for another title shot soon.
As a collective, Team Alpha Male had a great year and proved the merits of gathering together fighters of similar weight classes under one roof.
5. Blackzilians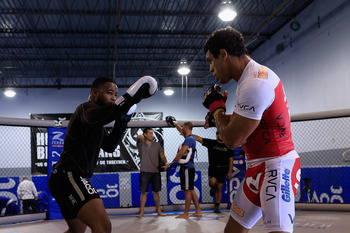 Chris Trotman/Getty Images
Having parted ways with Greg Jackson and Jackson's MMA, Rashad Evans went into exile in Florida and started his own gym where he's gathered some of the hottest talents in the MMA.
It was hardly surprising then that the Blackzilians were featured in some of the most important contests in the sport in 2012.
Evans himself ended the year with a 1-1 record. After defeating Phil Davis, he took light heavyweight champion Jon Jones the distance in a match he ultimately lost. And it was a similar story for Vitor Belfort, who joined the gym after defeating Anthony Johnson (now a Blackzilian himself) in January and then lost at the hands of Jones at UFC 152 in September.
But there's so much depth here at this gym, it's difficult to point to one success or one failure that marked the Blackzilians' year.
Anthony Johnson, for example, was ignominiously ejected from the UFC for failing to make weight for his UFC 142 match against Vitor Belfort, which he eventually lost. However, Johnson has made 2012 his own, winning four straight since then and finding a new home as a light heavyweight.
Other fighters, such as Bellator's Eddie Alvarez and Jorge Santiago won twice this year, and new recruit Siyar Bahadurzada finished Paulo Thiago in his UFC debut in the first round, although he was a Golden Glory fighter at the time.
And two fighters, Braulio Estima and Tyrone Sprong, made their MMA debuts under the Blackzilian banner and both won.
The major setbacks for the Blackzilians came by way of Thiago Silva, who lost his first fight against Alexander Gustafsson after serving a 12-month suspension for testing positive for anabolic steroids, then had his submission win in November against Stanislav Nedkov overturned after failing a second drug test— this time for marijuana metabolites, according to ESPN.com.
Blackzilian fighter Matt Mitrione also disappointed after getting knocked out in the first round against Roy Nelson at the TUF 16 finale in December. That was his first fight after losing to Cheick Kongo in 2011.
And Melvin Guillard had a mixed bag, losing via submission to Jim Miller in January, then beating Fabricio Camoes at UFC 148 in July by decision, before losing again to former teammate Donald Cerrone by a headkick KO in the first round at UFC 150 in August.
However, the shining light of the Blackzilians has to be former TUF contestant Michael Johnson. He's proving himself one to watch out for at 155 pounds. He won three straight fights this year, a decision win against Shane Roller at UFC on Fox in January, followed by a decision owin ver Tony Fergusson at UFC on Fox in May and a second-round KO against Danny Castillo at UFC on FX in October.
4. Jackson/Winkeljohn MMA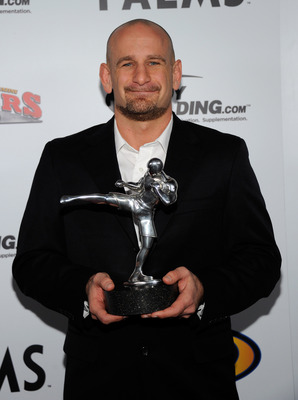 Ethan Miller/Getty Images
Greg Jackson's gym in Albuquerque, N.M., has grown a reputation as the place where champions are made. Together with striking coach Mike Winkeljohn, Jackson's led more champions into the cage than almost any other coach.
However, 2012 will be remembered more for the controversies than the pair's achievements.
It started with one of Jackson's longest-serving athletes, Rashad Evans, parting ways with the gym after being pushed out by young light heavyweight champion Jon Jones. That brought Jackson's personal ethics and his integrity in business into question as the Evans/Jones feud boiled over in the lead-up to their clash at UFC 145 in April.
But not before the Jackson/Winkeljohn duo upset everyone in the sport by guiding Carlos Condit into victory over Nick Diaz and thereby scuppering plans for a Diaz/Georges St-Pierre welterweight clash. Some called it a tactical master stroke. Others attacked the negative strategy employed by Condit as he evaded Diaz for five rounds to secure the interim title.
However, when in June another Jackson fighter, Clay Guida, attempted to employ the same strategy against Gray Maynard at UFC on FX, there were few people defending either Jackson or Guida this time. The most stinging criticism against Jackson came from UFC president Dana White, whose animosity toward Jackson would only grow as the year wound down.
That animosity was amplified in August when Jackson advised champion Jones to turn down a short-notice fight at UFC 151 against Chael Sonnen. Jones was due to fight Dan Henderson for the belt, but an injury to the veteran meant that Sonnen, fresh from his middleweight championship fight loss to Anderson Silva, stepped up at the last minute. But Jackson advised his fighter to take no part in that match, causing White's fury and the cancellation of the first event in the promotion's history.
However, these controversies aside, Jackson's fighters shone in the cage throughout the year. Jones extended his title defenses to two more fights after seeing off Evans in April and then Vitor Belfort at UFC 152 in September.
Donald Cerrone, after defeat at the hands of Nate Diaz last December, secured two impressive wins, against Jeremy Stephens and Melvin Guillard, to end the year as a top-five lightweight in the UFC.
And John Dodson won both his fights this year, an impressive three-round decision over Tim Elliott at UFC on Fox in May followed by a demolition of Jussier Formiga over two rounds at UFC on FX in October, to now stand on the verge of a flyweight title shot.
That ends an impressive year for Jackson/Winkeljohn MMA.
3. Tristar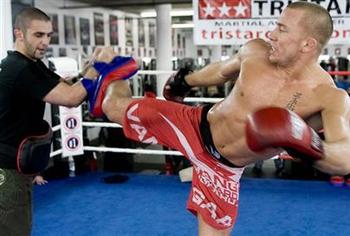 www.firaszahabi.com
For years, Firas Zahabi's Tristar gym in Montreal, Canada, was a one-man fight team, with the UFC's dominant welterweight champion Georges St-Pierre the only recognizable name training there.
But GSP spent most of this year rehabilitating a knee injury, giving a chance for Tristar to shine the spotlight on some of its other fighters.
Under the tutelage of Zahabi, Rory MacDonald, for instance, definitively emerged out of GSP's shadow. He dispatched Che Mills at UFC 145 in April before destroying BJ Penn over three rounds at UFC on Fox.
There were successes elsewhere, too, for the Montreal outfit. Veteran Ivan Menjivar won two and lost one this year, while Tristar's middleweight fighter Nick Ring made it a successful 2012 by beating Court McGee at UFC 149 in July.
But perhaps one of the more interesting faces to emerge out of Tristar this year was Frenchman Francis Carmont, who scored back-to-back victories against Magnus Cedenblad, Karlos Vemola and Tom Lawlor at UFC 154 in November. Although the Lawlor victory was controversial, with some giving the fight to the former TUF contender, Carmont has, nevertheless, extended his winning streak to nine and will be the one to watch in 2013.
There were, however, setbacks for Tristar. Miguel Torres, who's trained at the gym for years, lost both his matches this year. It started with him getting knocked out by Michael McDonald at UFC 145 in April in the first round, leading him to being dropped from the UFC. That was followed by a poor split-decision loss to Marlon Moraes in the newly formed World Series of Fighting in November.
Patrick Côté, another longstanding Tristar fighter, had a similarly unimpressive year. Despite being let back into the UFC with a win over Gustavo Machado at AFC 2 in March, he was beaten by Cung Le at UFC 148 in July and narrowly escaped a beating at the hands of Alessio Sakara at UFC 154 in November—getting the win due to disqualification of his opponent following shots to the back of his head.
At the lower end of the sport, Tristar's Mike Ricci became one of the stars of the TUF 16 reality show, reaching the final in impressive fashion but falling to Cotton Smith in the finale in December.
However, 2012 also marked GSP's triumphant return at UFC 154 in November, which demonstrated what a lethal team Tristar has at its disposal. The welterweight champion was unassailable as he dominated the elusive Carlos Condit for five rounds to retain his crown and to put an exclamation point on his claims to be the No. 1 pound-for-pound fighter in the world.
2. Black House MMA/Team Nogueira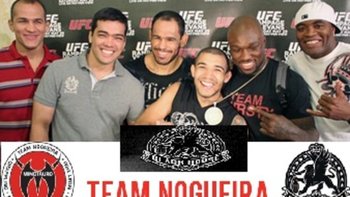 Source: MMA Junkie
In truth, Black House is more a collection of gyms and a management team representing the world's best Brazilian MMA talent rather than one coherent training unit in itself.
Founded by former Brazilian Top Team fighter Carlos Barreto and featuring Rogerio Camoes as head trainer, the team has been instrumental in the careers of Antonio Roderigo Nogueira, his brother Antonio Rogerio, Lyoto Machida and middleweight champion Anderson Silva.
The Nogueira's also have their own spin-off from the gym, Team Nogueira, which trains largely separately from the rest of the Black House crew. However, it remains affiliated with the management team under Ed Soares.
UFC featherweight champion Jose Aldo mostly trains at the Nova União in Rio De Janeiro, but was still managed by Soares until parting ways with him in February.
Heavyweight champion Junior Dos Santos is more closely associated with Team Nogueira and trains largely in Salvador, Brazil, away from Black House's main headquarters in Rio, while Lyoto Machida spends an increasing amount of time training in California.
But despite these loose affiliations and shifting loyalties, Black House remained the definitive name in Brazilian MMA throughout 2012, with multi-division champions dominating the UFC.
Its long-serving UFC middleweight champion Silva, demonstrated once again why he's considered the greatest fighter of all time, after successfully defending his belt against Chael Sonnen at UFC 148 in July and then making a fool of light heavyweight Stephan Bonnar at UFC 153 in October.
Aldo, who has less to do with the gym than most, also made his case for best pound-for-pound fighter in the world, defeating Chad Mendes in the first round via KO at UFC 142 in Brazil. And UFC heavyweight champion Dos Santos, who is preparing for an eagerly anticipated rematch against Cain Velasquez at UFC 155, took on Frank Mir at short notice and won.
And it wasn't just the champions carrying the Black House name this year. Machida, after losing to Jon Jones in a light heavyweight title fight last December, made himself the No. 1 contender again by a second-round KO of Ryan Bader at UFC on Fox in August.
Antonio Rodrigo Nogueira himself, also came back from a loss, this time at the hands of Mir in December last year, to submit with ease Dave Herman in the second round at UFC 153. And Roger Gracie dropped to middleweight this year and officially joined Black House to defeat Keith Jardine at Strikeforce in July.
It was an exceptional year for Black House, and with emerging talent such as welterweight Erick Silva already turning heads, the team is set to do even better in 2013.
1. American Kickboxing Academy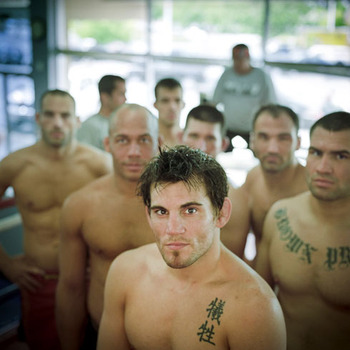 source: mmaspot.com
Javier Mendez's gym in San Jose, Calif., is one of the oldest mixed martial arts teams in the world. Founded in the mid-1980s, American Kickboxing Academy has been instrumental in the development of the sport throughout its history and today houses its best fighters.
In 2012 it was the most impressive gym in the sport, with its fighters defeating virtually everyone in their path. However, AKA hasn't been without its controversies.
Josh Koscheck dramatically parted ways with AKA in July, with few choice words for Mendez.
"I hope the gym burns to the ground," Kos told fightline.com in August. "Hopefully nobody's in it, but one person. If it burns down, I'm cool and we'll be good."
Thankfully, AKA did not burn to the ground, and that one person Kos referred to, Mendez, continues to train some of the best fighters in MMA.
Its Strikeforce champion, Luke Rockhold, won both his fights, defeating Jackson MMA fighter Keith Jardine in January followed by a win over Tim Kennedy in July.
AKA's former UFC heavyweight champion Cain Velasquez came back with a vengeance and destroyed Black House's Antonio Silva via a first-round TKO at UFC 146 in May, making his claim for the title. And his close training partner, Daniel Cormier, came out of nowhere to win Strikeforce's heavyweight tournament to be talked off as one of the best heavyweights in the world.
Success for the gym was across the board. Jon Fitch, returned from almost a year's absence to defeat Black House's prodigy, Erick Silva, in a superlative performance which won Fight of the Night. Gray Maynard, faced with a bizarre performance from Clay Guida, also entered the win column in 2012, adding to the list of AKA successes.
And Cung Le, after a disappointing start to his UFC career, won back-to-back victories against Patrick Côté at UFC 148 in July and Rich Franklin at UFC Macao in November.
Elsewhere, AKA-trained Josh Thomson defeated K.J. Noons in Strikeforce and came close to taking away the lightweight title from Gilbert Melendez, when he lost a split decision in May.
Mendez's gym has impressed more than any other this year. Together with coaches Bob Cook and Dave Camarillo, it proved to be the best MMA camp in 2012.
Keep Reading