MMA: 14 'Fun' Fights Fans Would Love to See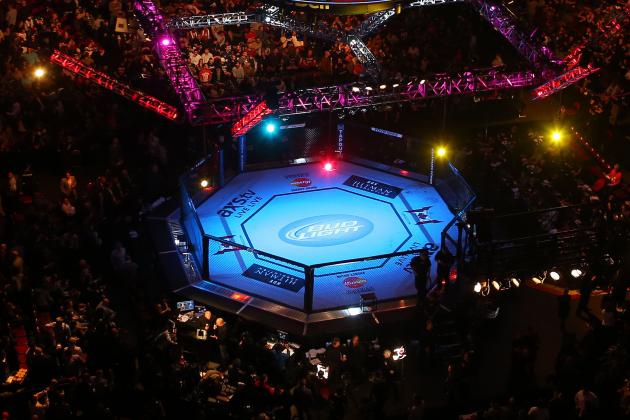 Tom Szczerbowski-USA TODAY Sports

The talent level of MMA is at an all-time high and continues to improve. More and more exciting fighters enter the sport every day, and the rosters of the major organizations are filled with their presence.
The UFC has a stranglehold on top-level talent right now, but there are a few stragglers out there in other organizations.
Title fights are nice, especially when they include the top two fighters in each division. However, we also love to see fights purely for entertainment value. Champions aren't necessarily excluded from that, but frequently a fun fight for them features an opponent who is not at the top of the rankings.
Here are 14 fun fights we would all love to watch, regardless of ranking or championship status.
Begin Slideshow

»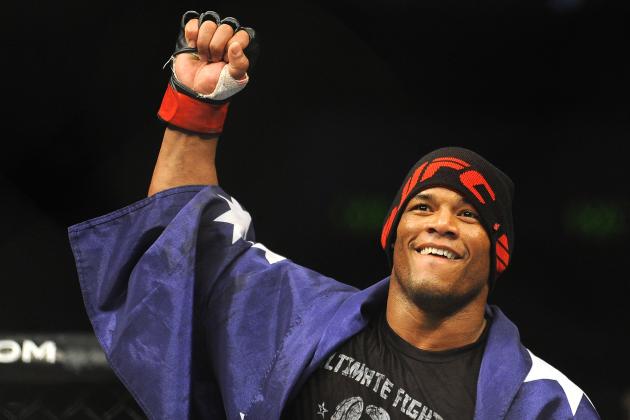 Matt Roberts/Getty Images

You want to see two heavy-handed middleweights swing away at one another? You might not get a more fun matchup than Chris Leben vs. Hector Lombard.
Chris Leben has given the middleweight division some of its greatest wars, and this would likely be another addition to that list.
For Lombard, being involved in an exciting slugfest with Leben would go a long way to repair the damage of his lackluster debut.
While this could turn in to three rounds of haymakers, it is more likely to produce a knockout of the night.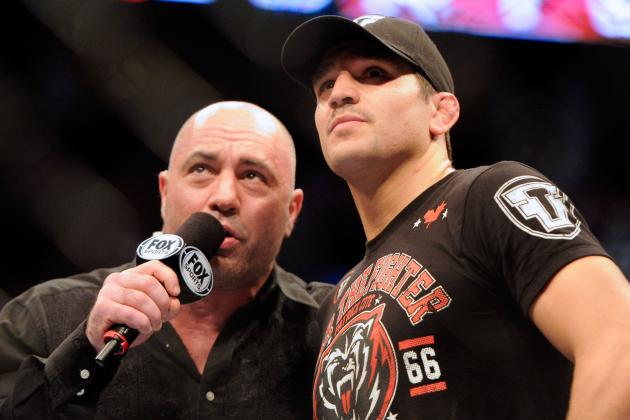 Eric Bolte-USA TODAY Sports

In similar vein to Leben versus Lombard, Patrick Cote and Robbie Lawler would be a fantastic brawl. Both have dropped to welterweight as well.
Both men have seen their fair share of heavy-handed opponents and put on memorable wars.
When two men love to exchange as much as these two, there is no reason to not make the fight. Neither are in contention for a title shot, and both men are always looking for the knockout.
Cote will meet Bobby Voelker in March, and Lawler will fight Josh Koscheck in February. After those two bouts are out of the way then perhaps Joe Silva and Dana White will give us a late Christmas gift.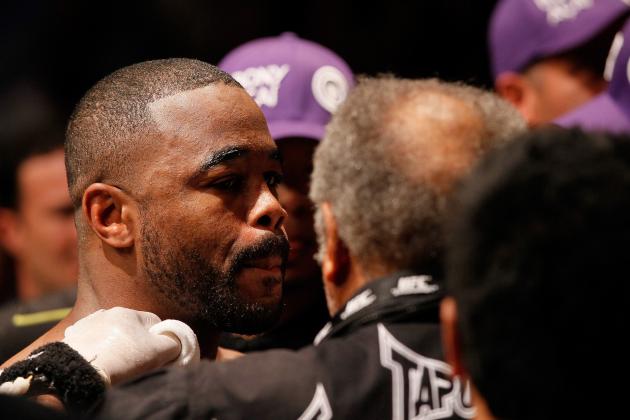 Kevin C. Cox/Getty Images

There is a lot of hype surrounding Glover Teixeira, and a perfect person to test his standing in the light heavyweight division in an exciting fight would be Rashad Evans.
These are two well-rounded fighters with knockout power. A recipe for success.
Adding to the suspense of the fight is that both of these men are at the top of the division, and a victory could put them in line for a title shot. Although, that is more likely for Teixeira than Evans.
While Evans has drawn criticism at times, he remains one of the division's most dynamic fighters. A true mixed martial artist.
This is the perfect blend for a fight.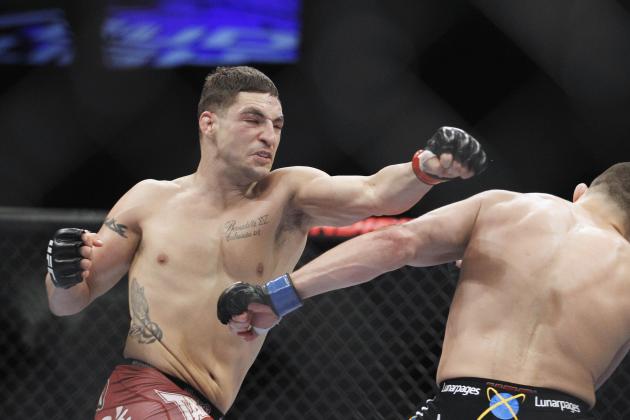 Matt Ryerson-USA TODAY Sports

If you want an exciting and fun fight, call on Diego Sanchez.
Sanchez recently dropped back down to lightweight and there may not be a better opponent for a fun fight than Nate Diaz.
You should not expect either man to go for a takedown, and Sanchez's relentlessness will shine through as he would try to get in range of Diaz. Both fighters love to exchange and are hard to finish. This would be an all-out battle between two of the best 155-pounders in the world.
An added bonus to the fight would be Sanchez's intensity and Diaz's brashness colliding in the Octagon.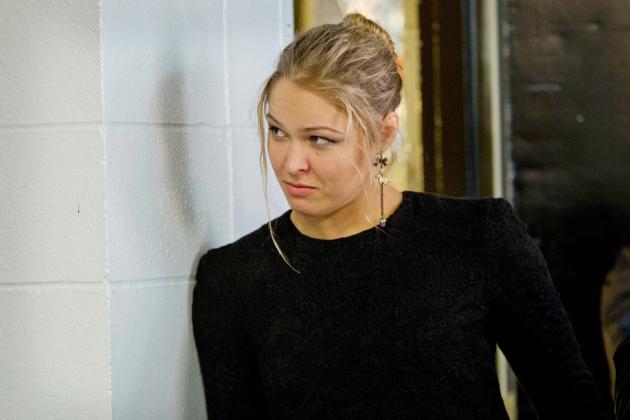 Bruce Kluckhohn-USA TODAY Sports

If Ronda Rousey and Cristiane "Cyborg" Santos ever meet inside the cage it will be the most highly anticipated bout in women's MMA history. And it will deliver one hell of a fight.
Cyborg has routinely won by her aggressiveness and size. She simply overwhelms her opposition. That would not likely be the case if she meets the current UFC Bantamweight Champion.
Rousey is an elite athlete. Something not common in the women's divisions just yet. And with each passing day she is becoming a bigger threat by adding to her arsenal.
These two women would waste no time once the bell rang. They never do. For however long it lasts it will be a fight that will put your butt on the edge of the seat. Will Cyborg's pressure be too much for Rousey, or will the champion ragdoll and submit just another victim? I would love to find out the answer in 2013.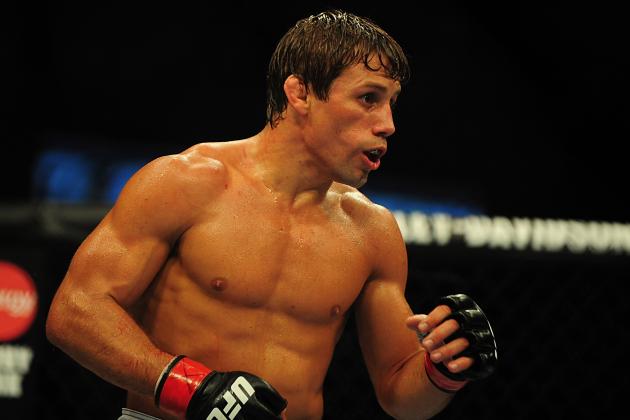 Anne-Marie Sorvin-USA TODAY Sports

Years ago Norifumi "Kid" Yamamoto was considered one of the pound-for-pound best fighters on the planet. And at that time Urijah Faber held the WEC Featherweight Championship. There was hope that one day the two would meet.
Now, they are both under contract to the UFC and in the same weight division. Kid's three-fight losing streak aside, I feel many would still love to see this battle.
Yamamoto lost to two elite fighters in Demetrious Johnson and Darren Uyenoyama before returning to the cage in early 2012 against Vaughan Lee. He looked good early, but got caught in a triangle that was switched to an armbar, for another loss. He still has shown he is as talented as ever.
Faber is rarely in a boring fight, and this would likely be a fight of the night contender. Rankings aside, this would still be a much-anticipated bout that would deliver some fantastic entertainment to the masses.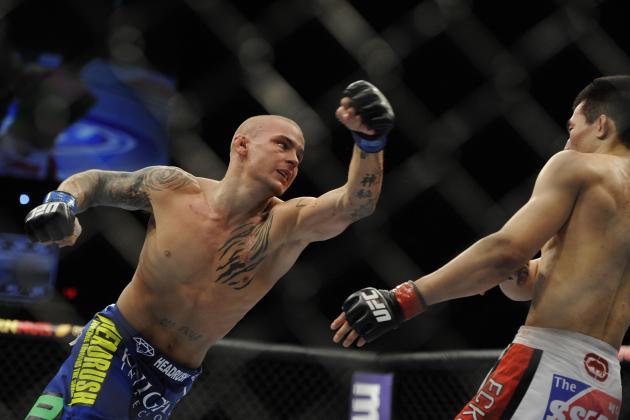 Rafael Suanes-USA TODAY Sports

Want a fun featherweight fight with big implications? Pat Curran versus Dustin Poirier would deliver just that.
Unfortunately, they are in different organizations. Curran is the current Bellator Featherweight Champion and Poirier is a contender in the UFC's featherweight division.
Curran is 4-0 since dropping to featherweight after a loss to lightweight powerhouse Eddie Alvarez. He has finished three of his opponents, including Joe Warren, to win the title. Curran is one of the best in the world at 145 without question.
Poirier would be a leading candidate to challenge Curran out of the gate. The winner would jump in to the top five in the division and have a legitimate claim for a shot at Jose Aldo to determine who is the best in the world at 145.
Both fighters are constantly delivering fun fights, and if they were opposite one another it could be a fight of the year contender.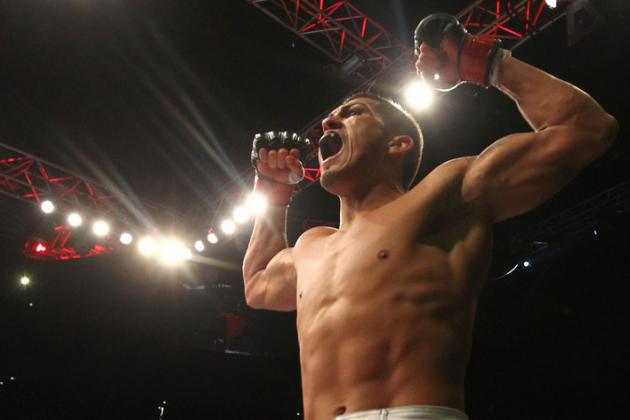 Photo by Al Bello/Zuffa LLC/Zuffa LLC via Getty Images
Speaking of Bellator champions, what about Michael Chandler?
The 10-0 lightweight champion is running out of quality competition in the smaller organization. But what if he were in the UFC? Who would be a test for the undefeated fighter? Showtime would instantly make this a can't-miss bout.
Chandler has finished eight of 10 bouts, and Anthony Pettis is one of the best strikers at lightweight.
Lightweight is one of the deepest and most exciting divisions. When two of the best and most exciting fighters meet, it is that much more special. This fight could be spelled with a capital F-U-N.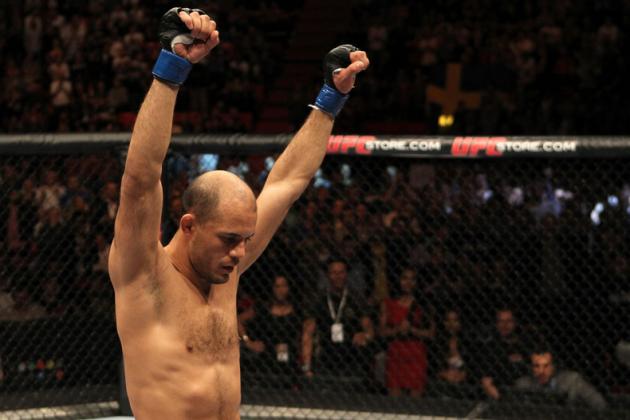 Photo by Josh Hedges/Zuffa LLC/Zuffa LLC via Getty Images
If you want a great fight and nothing more, then you cannot ask for anything less than Siyar Bahadurzada vs. Thiago Alves.
If this fight were to be made by Joe Silva, it should come with a pre-approved stamp for fight of the night.
Alves and Bahadurzada are two powerful welterweights who can strike in devastating fashion. Bahadurzada's striking may force Alves to have another game plan, but he could just as easily find a way to turn off Bahadurzada's lights.
In a cramped welterweight division, with contenders lined up for the foreseeable future, this is a fight that could be realistically made in 2013. Put it on free TV so that the world can watch fireworks.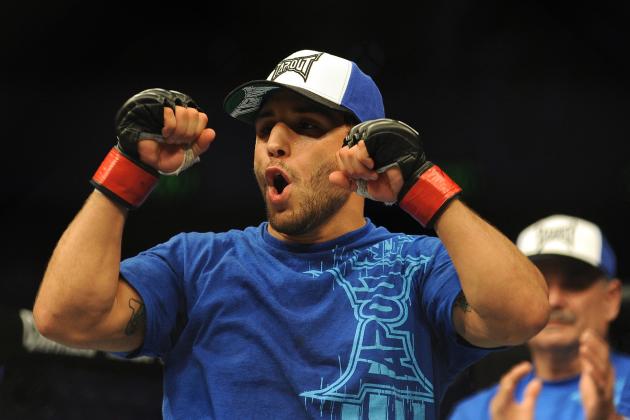 Matt Roberts/Getty Images

A featherweight tilt worthy of top billing would be a meeting between Chad Mendes and Bibiano Fernandes.
Mendes has reeled off two brilliant stoppages after dropping the title fight against Jose Aldo early in 2012. Fernandes is one of the best featherweights not in the UFC.
Fernandes had a marvelous 2009 going 4-0 and winning the DREAM Featherweight Grand Prix. After a 1-1 2010, he rebounded going 3-0 in 2011 and picked up his first victory under the ONE FC banner in 2012.
With Mendes' recent performances and Fernandes' skill set, this would be a thrilling encounter.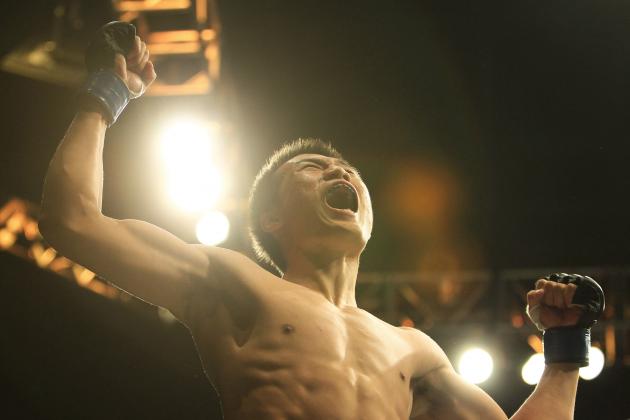 Tom Szczerbowski-USA TODAY Sports

Hatsu Hioki entered the UFC with a lot of fanfare, but has had mixed results so far in his tenure. Chan Sung Jung, The Korean Zombie, has had the opposite UFC career and is now on the brink of a UFC title shot.
That aside, having a chance to watch these two battle one another would be special.
Physically they are nearly even. Hioki would have a slight reach advantage, but he is not the more-skilled striker. On the ground is where the fight could ignite the crowd.
Hioki and The Korean Zombie could deliver one of the best bouts in the exciting featherweight division should they get the opportunity to meet one another.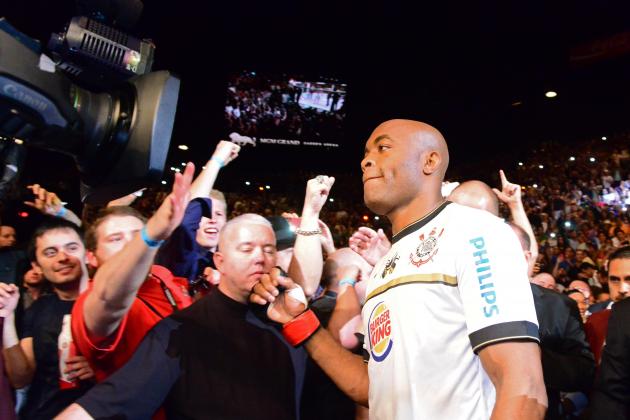 Mark J. Rebilas-USA TODAY Sports

We may never get to see this bout as the door closes on Cung Le's career, but should we get the chance, it could deliver the most creative striking exchanges in UFC history. And that's why is makes the list.
In all likelihood the UFC champion would walk away with another victory, but while the fight is standing we would be treated to some magical strikes.
Neither individual is afraid to throw creative strikes.
If fights were made just out of fun, this fight would be at the top of most lists. It is nothing more than a popcorn fight.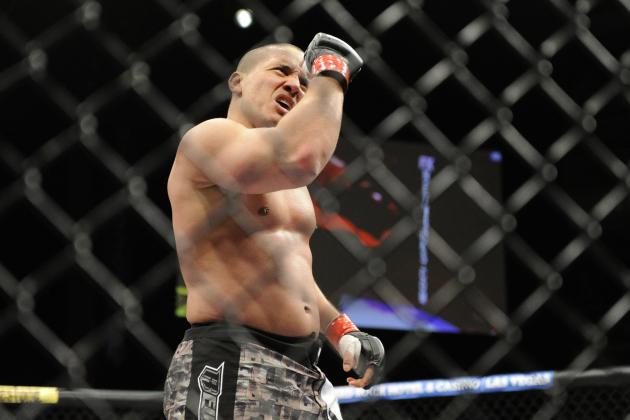 Josh Holmberg-USA TODAY Sports

Speaking of great strikers, a heavyweight tilt guaranteed to excite the crowd and give them a knockout is Mark Hunt versus Pat Barry.
Barry is coming off a knockout of the night performance against Shane del Rosario, and always tries to find a home for his devastating strikes. He throws everything with bad intentions.
Hunt is a K-1 World Champion, and has no intention of taking the fight to the ground. Put these two heavyweights in the same cage and no one will be heading to the bathroom. The fight will probably not make it to a second frame.
Barry and Hunt would make for an exciting heavyweight clash. After 2012 proved that the heavyweights can be as exciting as any other division, these two can continue that trend with a 2013 meeting.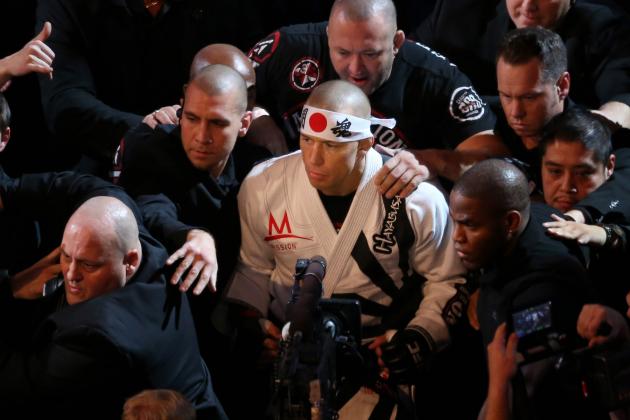 Tom Szczerbowski-USA TODAY Sports

This is a fight we may never get to see. Unfortunately, teammates often refuse to fight one another. UFC Welterweight Champion Georges St. Pierre and teammate Rory MacDonald could put on the best fight in welterweight history should they meet.
GSP is one of the pound-for-pound best, and MacDonald is a killer. MacDonald is not considered the top contender just yet, but he could already be the second-best welterweight in the world.
This would be a fun fight due to the buildup and the talent in the cage. Could MacDonald finish GSP and pass the long-time champion?
For all of the criticism GSP receives, he returned in 2012 and put on a phenomenal fight with Carlos Condit. He can be exciting when there is opposition that can stop him. MacDonald is just that.
This is a welterweight clash that many would love to see. It is sad that is may never happen. We are being deprived of what could be the best fight the division has to offer.