5 Ways Brooklyn Nets' Deron Williams Needs to Immediately Improve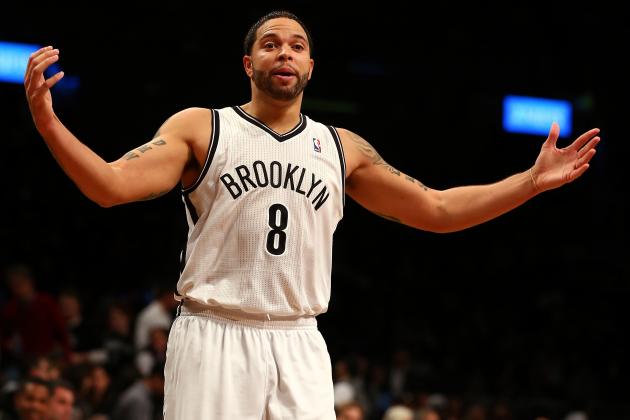 Elsa/Getty Images

Deron Williams is currently in the midst of the worst season of his NBA career, and he'll need to improve immediately if the Brooklyn Nets want to make a statement before the All-Star weekend.
His inconsistencies this season could be explained by any number of things, but he blames it on Avery Johnson's coaching style.
This may not be entirely fair, as there are certainly other things in play.
For one, the team has obviously lacked chemistry. Williams, as the floor general, needs to have confidence in the guys he's playing with.
Early on, it's seemed as if he hasn't had complete trust in his teammates. As a result, he's forcing some shots and pressing in situations where he had other options.
Williams entered the season as one of the top point guards in the NBA. While there's no question that he's still a top 10, many have began to question his superstar status.
Williams has a lot to prove over the course of the rest of the season—not only as an individual, but also as the leader of the Nets.
Begin Slideshow

»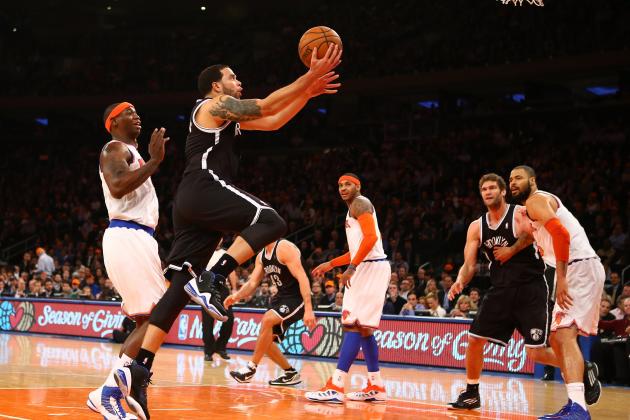 Al Bello/Getty Images

Williams has not taken his usual number of high-percentage shots this season.
He's shooting just over 39 percent from the field and just over 29 percent from beyond the arc. These are far off from his career marks of 45 percent and 35 percent, respectively.
In previous years, Williams has shown the ability to be a consistent shooter. That being said, he always is capable of driving to the rim and getting a good look.
This season, it's seems as if both of those aspects of his game aren't showing up on a nightly basis.
Williams is no longer the centerpiece of the offensive attack. He has other weapons at his disposal, which means that the defense can no longer focus on just him.
He should be having a much easier time getting the shots he wants, but for some reason, he's not.
He needs to crack down and find some better looks, otherwise, he's in danger of losing his star status and his role as team leader.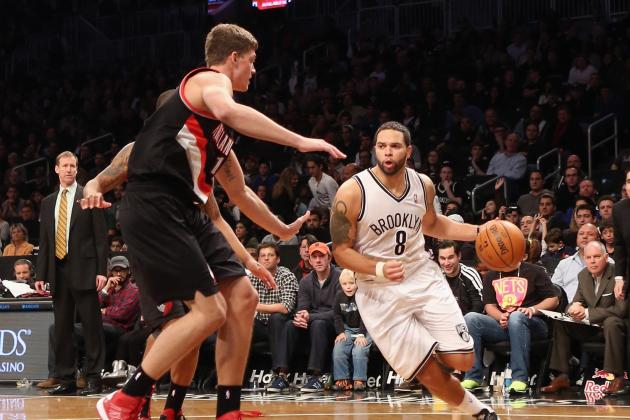 Bruce Bennett/Getty Images

Although he is generally regarded as a score-first point guard, Williams is more than capable of setting up his teammates with easy baskets.
He's averaging just 8.2 assists per game this season, though, and that's the lowest he's averaged in a season since his rookie campaign with the Utah Jazz in 2005-06.
Williams has lost a few assists here and there because of a lack of execution on the other end of the court, but his assists total should be near double digits with the kind of teammates he has.
Brook Lopez has really blossomed into a great post player (when healthy); Gerald Wallace is having a very nice offensive campaign; Andray Blatche has become a consistent weapon and Joe Johnson is still one of the best shooters in the NBA.
Williams should be looking for all of these guys on offense. He may be the best player out of the group, but his role with the Nets is to set up his teammates.
He's not only hurting his assist total, but he's hurting the overall production of the Nets offense.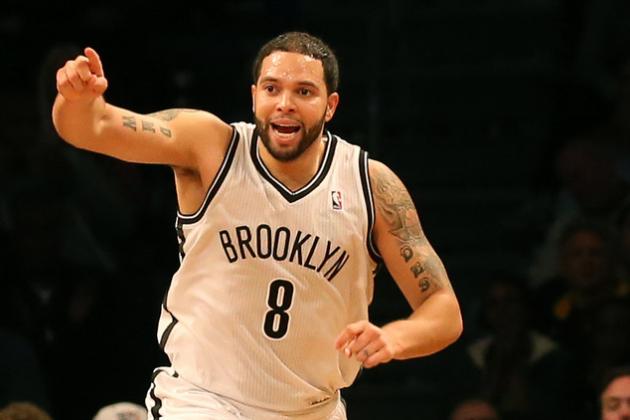 Anthony Gruppuso-USA TODAY Sport

Taking more jump shots has affected William's game in more ways than one.
Because he's not driving into the lane and being aggressive, Williams has taken the least amount of free throw attempts per game since his 2006-07 season in Utah.
He's currently making 3.8 free throws per game on an average of 4.7 shots. This equals a free throw percentage of just over 81 percent.
His career mark is 81 percent as well, but that's actually a number lower than what he has posted in the past two seasons.
In 2010-11 and 2011-12, Williams posted free throw percentages of 86 and 84.
Over the same two seasons he has attempted 6.3 and 5.5 per game.
Williams needs to attack the basket more and not shy away from contact. It may only equal a point or two extra each game, but those points add up over the course of an 82-game season.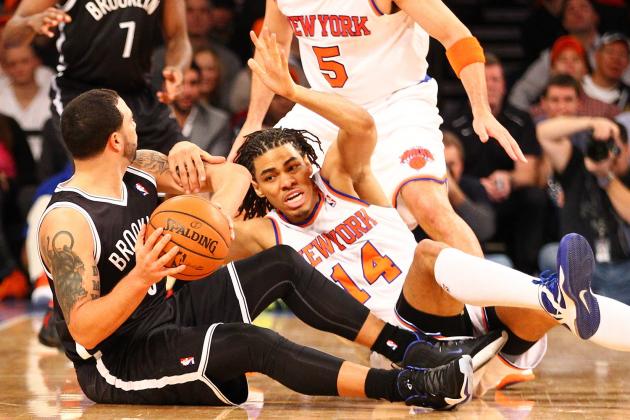 Al Bello/Getty Images

Williams has run his mouth more this season than I remember him doing in the past, and it's just sorry to see a star underperforming and being unnecessarily outspoken at the same time.
For starters, Williams has criticized coach Avery Johnson's coaching style (as mentioned earlier).
But now there's even more criticism coming from Williams.
After losing yet again to the New York Knicks earlier this week, Williams called out his teammates and told them that they need to get tougher.
Now there's nothing wrong with a leader trying to spark a fire in the locker room; that's what you'd expect from the best player on the team.
That being said, Williams needs to show that he can play tougher as well. He needs to be more aggressive and he needs to get his teammates involved.
His teammates need an example to follow. If he's going to be the one rallying everyone to play tougher, then he'll have to be that example.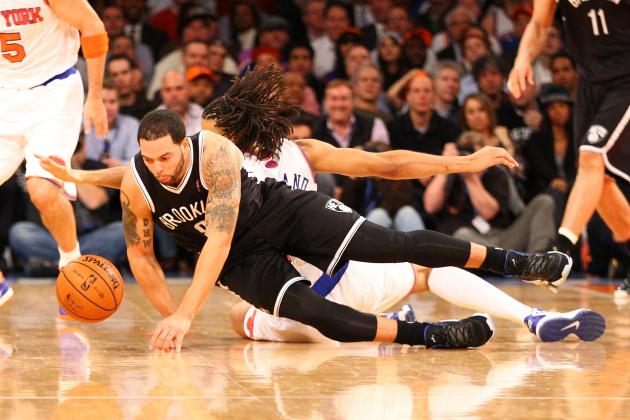 Al Bello/Getty Images

Before I really start here, I just want to say that putting all of the blame on Williams for the Nets' fourth-quarter struggles is unfair. That being said, he is the team's best player and needs to do his part to keep the Nets in games.
The Nets are notorious for blowing leads. They have lost six games in which they had 13-point leads, which signals a loss of intensity in the game's late minutes.
Williams' job, then, is to not only prevent the team's lead from diminishing, but also to fire up his teammates and keep them in games during crunch time.
Take Wednesday's game against the Knicks, for example.
At one point, the Nets were ahead by four points. That's not a big lead, but it's a lead all the same.
By the fourth quarter, though, their intensity was gone. It was as if they weren't even on the court. As a result, the Knicks pulled away for a 100-86 victory.
If Williams wants his team to compete in the Eastern Conference, he'll have to step up his play in the clutch.
**All statistics as of Saturday, December 22.**