Tennessee Titans vs. Green Bay Packers: Live Score, Highlights and Analysis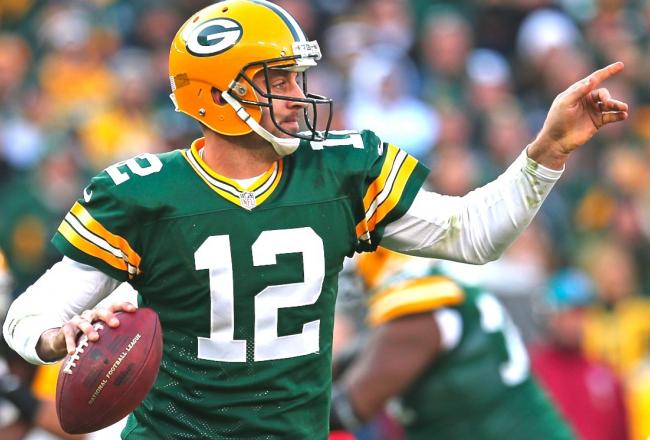 Leading up to this game, I listed 10 things the Titans needed to do to win this game. They failed to accomplish any of them.
Of greater concern is the ever increasing regression of Jake Locker as this season wears on, but I digress.
The Green Bay Packers looked every bit the part of a team flying under the radar as a Super Bowl contender and put everyone in the NFC on notice with a 55-7 victory over the woefully bad Titans.
Rodgers had his way with the defense going 27/38 for 342 yards and 3 TDs before being pulled in the fourth quarter. The Packers defense racked up seven sacks on the day.
The Packers will watch Sunday Night Football hoping for a 49ers loss and then go on to battle the hard-charging Adrian Peterson and the Vikings in Week 17 to clinch the second seed.
The Titans seem to be capable of inventing new forms of terrible performances but you have to hand it to the Packers too. Not every team has been capable of putting up 55 on this awful team.
Packers win 55-7 as they head off to play the Vikings.
Q4 1:42 - GB 55 - TEN 7
Jake Locker managed to string together a couple completions in a row to Kenny Britt for a garbage touchdown.
Grant TD and #Packers have topped 50 points for 1st time since Oct. 9, 2005 (52-3 over #Saints). Largest margin of victory since then, too?

— Packers RapidReports (@CBSPackers) December 23, 2012
Q4 6:31 - GB 55 - TEN 0
Ryan Grant runs in for his second touchdown of the day from nine yards out.
And with one pass, Graham Harrell looks better than Jake Locker ever did today.
We all know the temperature for the seat under Mike Munchak and the Titans' coaching staff has risen to volcanic levels, but what about the guys bringing these players in? Is there even enough talent on this roster?
Q4 12:35 - GB 48 - TEN 0
Seven yard TD run by Ryan Grant after the big punt return.
The ensuing punt return was taken back 58 yards to the Tennessee seven yard line. Here comes another Green Bay touchdown.
Jake Locker has slid all the way down to the Tim Tebow tier of quarterback, minus the hoopla. Oh and another sack for the Packers defense. That's now six on the day.
Anyone else have the final scene of Braveheart when the people shout "Mercy!" playing through their heads right now?
Q4 14:16 - GB 41 - TEN 0
Meanwhile, on the Green Bay offense there's been another pass to SJSU alum James Jones for his league-leading 13th TD.
#Titans have had two drives with more than one first down today, and no drives longer than 2 first downs.

— John Glennon (@glennonsports) December 23, 2012
Who's worse?: Jake Locker vs Vince Young. Serious question ...
Wasn't this coaching staff put on notice a few weeks back?
Q3 5:49 - GB 34 - TEN 0
One-yard TD pass to Greg Jennings to continue this slaughter of the Titans.
Rodgers took a shot from rookie LB Zach Brown and looked slow to get up.
Q3 12:08 - GB 27 - TEN 0
The Packers drive right down the field and cap the drive with a seven-yard run for a TD by DeJuan Harris.
Randall Cobb takes advantage of yet another one of the NFL's most ridiculous rules. In a league that pretty much penalizes a team for any instance where a player steps out of bounds the Packers were just rewarded.
Again Titans CB Alterraun Verner gets beat deep if only Aaron Rodgers could hit his receivers in stride.
The Packers are doing everything they can to get the offense going again as they are playing aggressively here late in the half.
The stops this Tennessee defense is making cannot be understated.
Q2 4:45 - GB 20 - TEN 0
TE Jermichael Finley continues to make the case for not being brought back after the season as he let's a pass just clank off his chest. Mason Crosby puts through a field goal on the following play.
Aaron Rodgers just overthrows Greg Jennings for what would have been a sure touchdown.
If I were a conspiracy theorist, I'd say #Titans pulled Harper & put in CJ b/c Harper was making CJ look bad. Fortunately, I'm not.

— Tom Gower (@ThomasGower) December 23, 2012
This article is
What is the duplicate article?
Why is this article offensive?
Where is this article plagiarized from?
Why is this article poorly edited?