Derek Jeter and 4 MLB Players You Would Most Want to Be for a Day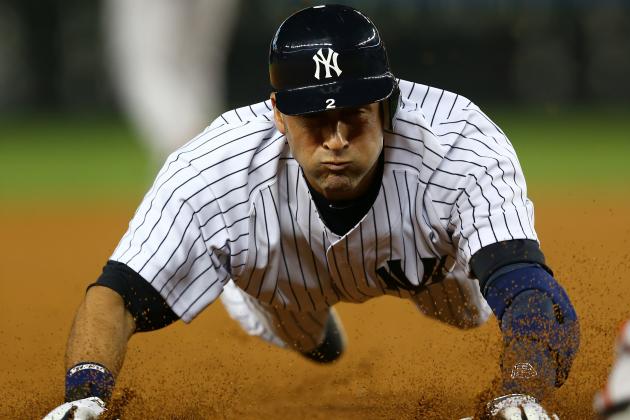 Elsa/Getty Images

What MLB player would you be if you had the chance to be one for a day? Would it be someone like the Derek Jeter? Or would you like to be an up-and-coming star, like Bryce Harper of the Washington Nationals?
Or maybe Harper's hard-throwing teammate Stephen Strasburg?
The holiday season is upon us and many of us will be opening gifts with friends and family. Wouldn't it be cool to receive a gift that allows us to be one of our favorite baseball players for a day? If we did have that opportunity who would you want to be?
Here is a list of five players who I think would be fun to be for a day.
Begin Slideshow

»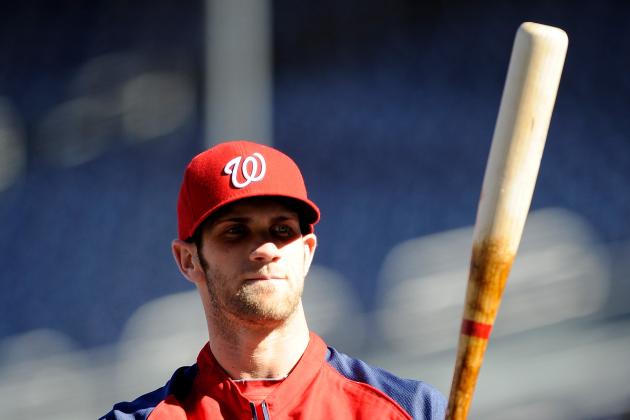 Patrick McDermott/Getty Images

It must be awesome to be Bryce Harper!
At, 20, Harper is one of the most electric young players in the MLB today. His inaugural first season in the majors was a success as he batted .270 with 22 home runs and 59 RBI. His efforts were rewarded as he was named the 2012 NL Rookie of the Year.
Not a bad start to your career!
Why wouldn't anyone not want to be Harper for a day? He's a guy who can run, hit, and throw around witty comebacks with the best of them. It seems Harper has the world at his fingertips, and wouldn't it be nice to be able to experience that for a day?
Norm Hall/Getty Images

One player it would be awesome to be for a day is the Washington Nationals fireballer Stephen Strasburg.
The Nationals hurler has had a successful MLB career to this point, posting a 21-10 record with a 2.94 ERA in 45 starts. His pitch speed has been awfully impressive as he has averaged 96.2 MPH on his fastball throughout his career, according to fangraphs.com.
Could you imagine having the ability to rear back and throw a pitch at almost 100 MPH?
He has been able to accomplish that feat on several occasions throughout his career. There have been only a few pitchers in the history of MLB who have been able to throw so darn hard.
That is the reason why I'd like to have the opportunity to be Strasburg for a day.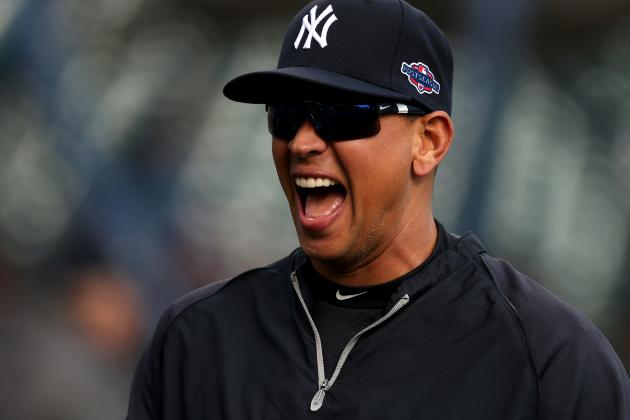 Jonathan Daniel/Getty Images

It must be good to be Alex Rodriguez.
How many of us are able to say that we are paid handsomely for something that we truly enjoy doing? Well, if we were Rodriguez we would be making an insane amount of money to play what amounts to a game—$275 million from 2008-17 according to Cots Baseball contracts.
Yes, A-Rod has had some well-documented struggles at the plate lately. He didn't have a stellar 2012 where he only batted .272 with 18 home runs and 57 RBI. Not to mention his poor showing in the 2012 playoffs, where he batted a dismal .111 in the ALCS against the Detroit Tigers.
Still, Rodriguez is one of the most recognizable faces in the game and will have a great shot at making the Hall of Fame someday. Even with all the negatives associated, it would be fun to be Rodriguez for a day.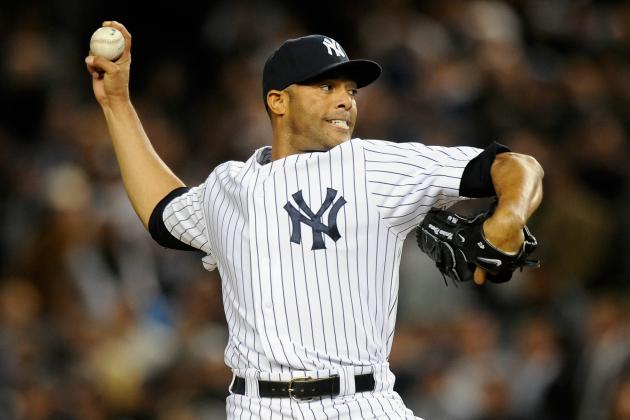 Patrick McDermott/Getty Images

Would you like to be "Sandman" for a day?
Being the greatest closer in the history of baseball would be a fun experience to take part in for a day. Mariano Rivera has been saving games and breaking hearts for almost two decades now. His signature "cutter" has single-handedly helped raise the stock profits of baseball bat companies throughout the world.
His 608 career saves and 2.21 ERA are both impressive records that will lead Rivera to Cooperstown someday.
It would be a lot of fun to be able to run out on the field at Yankee Stadium to the chords of "Enter Sandman" and mow down a helpless opponent.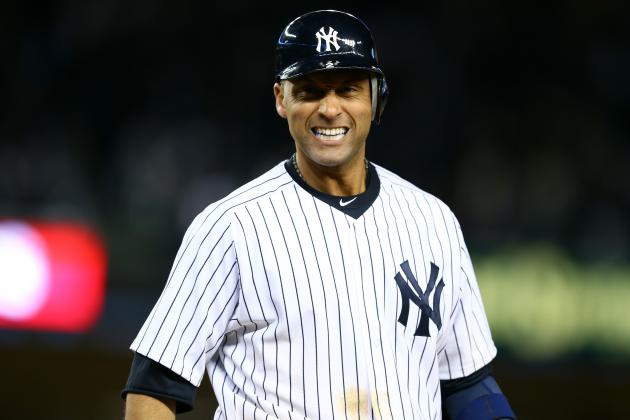 Al Bello/Getty Images

The Yankee captain is an icon on and off the baseball field. His 3,000 plus hits and five world championships put him in the same Yankee lexicon as Babe Ruth, Joe DiMaggio and Mickey Mantle. Jeter's endorsements with Nike, Gatorade and others have extended his fan appeal far beyond the baseball diamond.
His celebrity has transcended the sport and will most likely continue once his playing days are over.
Jeter will undoubtedly be inducted into Cooperstown . It would be a cool experience to live the life of Jeter, even just for one day.