Daniel Bryan: Why He Deserves the Spotlight He's Getting in WWE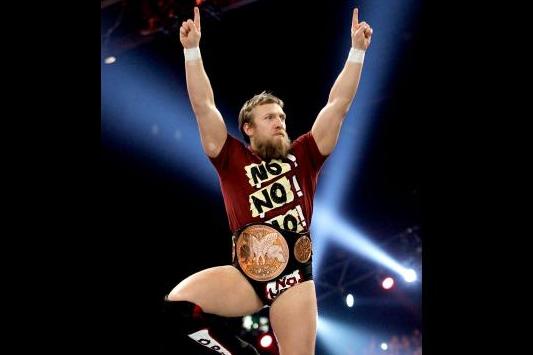 from wwe.com
Daniel Bryan had a good year in 2012. He started the year as World Wrestling Entertainment's World Heavyweight Champion, and ended it as half of Team Hell No, the WWE Tag Team Champions.
In between, Bryan had great feuds and outstanding matches with Mark Henry, Big Show, CM Punk, Sheamus and Kane (who would later become his tag team partner). Bryan delivered in almost every case, getting good matches out of all of his opponents, and connecting with the WWE Universe as both a babyface and a heel.
The latest rivalries for Bryan have been with The Shield and Team Rhodes Scholars. As Bryan and Kane become seemingly more attuned to each other in the ring, they find themselves in two of the hottest angles on WWE television.
In fact, wherever Bryan appeared in 2012, it was must-see TV. He was clearly one of the top performers in WWE last year, and only booking decisions by the creative team kept him from climbing even higher on the ladder.
Daniel Bryan deserves to be one of WWE's very top stars. The spotlight should shine on Bryan in 2013.
Begin Slideshow

»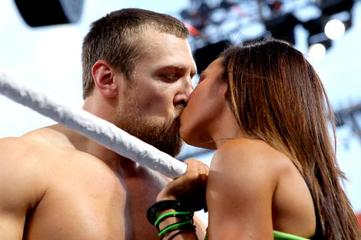 courtesy of wwe.com
When Bryan first arrived in WWE in 2009, there was no doubt in anyone's mind that he had the in-ring skills to be a top-flight performer. Bryan was an Internet sensation, and "The American Dragon" was widely considered the best wrestler in the world.
What WWE officials were concerned about was personality. Bryan was known for being a bit dry on the mic, and for letting his mat ability do most of his talking. He showed flashes of promo ability while he was Ring of Honor's World Champion, but there were concerns that his act wouldn't translate to the larger audiences in WWE.
In 2012, Bryan proved that he can carry himself both in the ring and out. His skits with AJ Lee backstage solidified him as a heel early in the year.
His anger management program with Kane was one of the funniest WWE storylines in recent memory, and helped Bryan transition from heel to babyface, even though he continues to argue with the live crowds at every event.
Bryan has demonstrated that he remains one of the best wrestlers on the planet. He's also become very adept at character development. In 2013, WWE would do well to have Bryan develop a harder edge for his character, and begin doing more in the ring to prove that he should be a top star.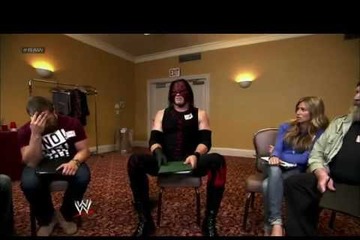 courtesy of wwe.com
As mentioned previously, there were concerns when Bryan first came to WWE that he wouldn't be able to develop a charismatic enough personality to connect to the WWE Universe. Those concerns should have been laid to rest with his performances in 2012.
Bryan began the year as a heel champion. The World Heavyweight title holder was despised by live crowds for his cowardly behavior in facing The Big Show, Mark Henry and Sheamus. His character was believable. How many men his size wouldn't be intimidated by facing monster after monster in the ring?
Even more diabolical was Bryan's treatment of his "girlfriend," AJ Lee. While she came off as a semi-innocent, totally devoted young lady who worshiped Bryan, he was at turns indifferent and downright cruel to her. His refusal to say he loved Lee was in perfect tune with his heel persona.
When Lee left Bryan at the altar and became the general manager of WWE's Raw program, Bryan began a slow babyface turn. His relationship with Kane, at first adversarial, with Bryan as the heel, gradually developed into an uneasy alliance, and now a legitimate partnership. The two have gelled as Team Hell No, and have elevated the entire tag team division with their performances.
The fact that Bryan, without making drastic changes to his character, has been able to connect to WWE audiences as a babyface, a tweener and a heel shows that he is ready for an even bigger role in 2013.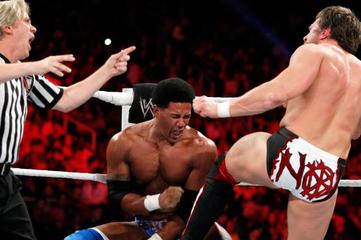 courtesy of wwe.com
One of the best things about Daniel Bryan as a WWE superstar is that he's versatile both in the ring and out.
In the ring, Bryan has had outstanding matches with everyone from CM Punk to Kane, and just about everyone in between.
His in-ring style lends itself to just about any feud. By positioning himself as a submission specialist, Bryan has made himself a credible opponent for just about any foe.
Bigger guys have a hard time catching him to pound on him, and smaller high-flyers find that he's a bit tougher than the average 200-pounder. There's no one in WWE more capable of delivering a four or five-star match with any opponent than Bryan.
Out of the ring, Bryan has proven effective as a cowardly heel and a broad comedic babyface. It's clear, given this range, that he would be credible as a tough guy babyface or sinister heel.
If WWE's writers allow Bryan to move away from broad comedy and cowardly attributes, he would certainly have credibility as a pure wrestler. This is the type of superstar that WWE needs at the top of the card.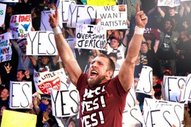 courtesy of wwe.com
In WWE, the ability to connect with the audience is the biggest factor in whether a performer rises to the top of the heap or remains stuck in the mid-card.
Bryan connects to the audience no matter what role he's asked to play. When he was a heel, fans hated him and chanted his catchphrase to mock him. As a babyface, they continue to chant his trademark "No, No, No" but cheer wildly whenever he appears on the ramp.
Any superstar who can connect with the fan base by chanting either "Yes" or "No" only is one that should be at the top of the card. Bryan, with the use of a simple facial expression, can turn the crowd against him or for him on a whim. Very few performers can say that.
Another reason that WWE's creative team needs to push Bryan to the top is his broad appeal. No one else in WWE, with the possible exception of CM Punk, has as much credibility with both hardcore and casual fans.
The hardcore fans respect Bryan's accomplishments in ROH and the indy world, and regard him as one of the best wrestlers on the planet. More casual fans see him as a credible in-ring performer and a character worth investing in.
The fact that he doesn't have to change his in-ring persona much to move the crowd one way or the other is another factor in his favor. It means that Bryan can be positioned anywhere on the card, and as either a babyface or heel. Either way, the WWE Universe is buying his act.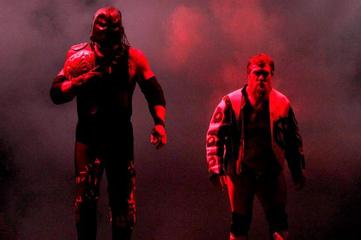 courtesy of wwe.com
One of the more underrated aspects of Daniel Bryan's value to WWE is his durability. He hasn't missed significant time due to injury in his entire WWE run, and his history in smaller promotions indicates that he isn't likely to suffer any long-lasting injuries.
While that may seem more like luck than skill, it's a fact. How many times has Mark Henry been pushed to the moon, only to become injured and disappear from TV for months at a time? The same could be said of Randy Orton (though Orton's problems are often behavioral as much as physical).
Bryan is safe to push, because he's going to be there, night in and night out. He works as many shows as anyone on the WWE roster, and continues to deliver strong performances.
Bryan's work ethic is legendary, which would seem to indicate that he will continue to be durable. WWE should push Bryan to the very top of the card in 2013 because he has an almost unique ability to deliver great performances and stay healthy while doing so.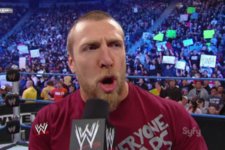 courtesy of wwe.com
While Bryan's in-ring performances are unquestionably some of the best that WWE has to offer, it's his work on the microphone that is the strongest indicator that he's ready for the next level.
Bryan entered WWE as a marginal talker, at best. He has worked hard to develop his promo skills, and has done an outstanding job of learning this side of the business.
There are some superstars who survive almost entirely because of their in-ring ability. Rey Mysterio is an average talker, at best, and has managed to have a legendary WWE career because of his unique style in the squared circle. The Undertaker and Brock Lesnar are other examples of stars who are better inside the ring than out.
There are other stars who used their speaking ability to rise to the top. The Rock, as solid as he is in the ring, is better known for his promos than his mat ability. Without his unequaled promo skills, Rock would not have become the legendary WWE performer he is today. Mick Foley was another star who rode his promo skills to the top.
Bryan, unlike anyone other than CM Punk, can carry a show either by delivering an otherworldly match or an outstanding talk segment. He can entertain a crowd by forcing an opponent to submit, or by captivating the fans with his mic work. Since this is an almost unique skill, WWE needs to take advantage of it as much as possible in 2013.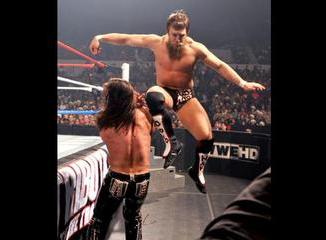 courtesy of wwe.com
When all is said and done, if a performer can't deliver in the ring, there's only so much WWE can do with them.
The good news for Bryan, and for WWE, is that there isn't anyone on the planet who is better at professional wrestling.
Bryan can be a high flyer, as evidenced by his matches with Rey Mysterio and Kofi Kingston over the past few years.
He can mat wrestle with the best of them. His matches with CM Punk at Over the Limit and Money in the Bank demonstrated that. Those two contests were among the five best matches in WWE in 2012.
Bryan can look good against The Big Show and he can look good against Sin Cara. Not many other superstars can say that.
By pushing Bryan to the top of the card, WWE would open up a world of possibilities. Bryan, as they say, could carry a folding chair to a four-star match. He could certainly provide a great match for anyone on the WWE roster.
Good matches in PPV and television main events are necessary for WWE in order to draw fans. There's no safer way to guarantee that a main-event match will be great than to put Bryan in it.
This, more than anything, shows why WWE needs to push Daniel Bryan to the very top echelon in 2013.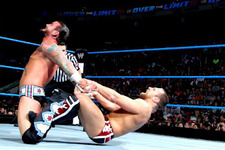 courtesy of wwe.com
Daniel Bryan has become one of the most complete superstars in WWE's arsenal in 2012.
His mat skills are impeccable. He can play either babyface or heel characters with equal effectiveness. He can connect to any audience.
Bryan is durable, dependable, and willing to work on any weaknesses in his game. He delivers high-quality performances no matter what he is asked to do, and makes his opponents look good in the process.
If WWE is looking for its next big star, Bryan is the answer. No one currently on the roster offers the same mix of skill, versatility, durability and work ethic as Bryan.
In 2012, he helped make CM Punk as WWE Champion. He validated Sheamus as a viable champion, made Big Show look good, and helped Kane become more relevant than he's been in two years.
Along with Kane, Bryan elevated the Tag Team Championship belts to a place that they haven't been since Edge and Christian, the Dudley Boys and the Hardys were part of the WWE scene.
In 2013, WWE should bet on Daniel Bryan to lead the company into a new era.