6 Thoughts About the Current WWE Product Heading into 2013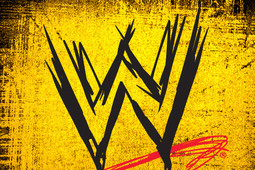 WWE has been doing pretty well lately. They've had a well-received pay-per-view in TLC, new talent is coming through the works, and WWE Week (in my opinion) seemed to go pretty well, with good ratings on both Raw and a live SmackDown special.
With that in mind, I thought I'd offer up my opinion on a few current aspects of the WWE. My musings, if you will, on the current product—including gimmicks, theme songs, the future of the company, and the booking of some of its stars these past few months and going forward.
Whether you agree or disagree, please feel free to leave your own thoughts in the comments below.
Begin Slideshow

»
How many times have we seen some sort of dance-off happen in the WWE? I once went to a house show where Kaitlyn hosted a dance competition with kids, and Brodus Clay always makes it a note to have not only kids at the show dance with him but often his tag team partners too.
I have to wonder what the WWE thinks this does for their product. Like many people, I was amused with Clay when he first debuted, but his dancing has since grown tedious, and I'm hoping for a gimmick change in the new year.
Still...perhaps WWE is going about it wrong, but with a promising idea. I've been looking at a few other types of wrestling, and I found one guy who actually made it...you know...not lame to dance. BxB Hulk (the former Open the Freedom Gate Champion of Dragon Gate USA) has a dance-based entrance that makes Clay look like a dad at a high school prom.
Perhaps if WWE took a less simplistic stance on dancing (which they also did at one point with R-Truth's rapping), then perhaps they'd get more success with this sort of thing.
AJ Lee looks to be leading a stable including Dolph Ziggler and Big E Langston. Personally, I'm over the whole "Hoeski" think WWE is doing with her, but what can you do about it? So, along with a somewhat new attitude, I think it's about time WWE also went with a new theme song for everyone's favorite "Crazy Chick."
I think the song "Red Wine" by The Fold goes well with AJ and incorporates several of traits that could go along with her gimmick, while also retaining some edge to it—something AJ still has plenty of. Along with that, I also feel her current song is a bit too...friendly for a heel like Ms. Lee, so I went with something a bit more high-energy but still somewhat light-hearted (to keep with her almost annoyingly cheery persona).
Antonio Cesaro, Wade Barrett and The Big Show. All three of them are not small men by any stretch, but WWE seems intent on having a heel try and walk out of a match at least once a night. Still, at TLC (granted a filler PPV and an environment where walking away doesn't normally mean you lose) The Shield, Big Show, Rhode Scholars and Dolph Ziggler all managed to pick up wins in their respective matches, among other names.
One has to think that with the new year coming, the new talent being brought up, the changing of the guard at corporate, and the other scuttlebutt about the happenings within the WWE that we could be in for a fiercer type of heel going forward.
Antonio Cesaro and Damien Sandow, while known to take a walk on occasion, have also taken former—and in Sandow's case at one point, current—World Champions to the limit. Wade Barrett seems more than ready to get into a fight and bust some heads. And with rumors of a heel Orton on the horizon, things look promising for the future of heels in the WWE.
John Morrison and Shelton Benjamin have both been on the tongues of many people the past few weeks, with rumors of their returns having fans in a tizzy. People have brought up a lot of things regarding their returns. They cite the fact that both men weren't strong talkers as reason enough that they'll be buried should they step into the WWE again.
On the flip side, however, you have just as many people bringing up the fact that both men are incredibly entertaining in the ring. Shelton Benjamin and John Morrison are arguably two of the most athletic individuals to step into a WWE ring and I'm sure that at the very least, they've been missed in the ring.
Personally, I'm going to be optimistic. I like to think that both men, JoMo in particular, have been working on their mic skills. If you step away from the WWE like Morrison or get released like Benjamin, and you think about returning, I like to think you've worked on at least what you thought got you canned or made you want to step away in the first place.
I don't like to bury guys before they're dead, and at the very least, I know we can get some good matches out of these two, regardless of whether or not they get World Championships.
WWE has kicked it into another gear to close out 2012, and 2013 looks to be a great year to be a wrestling fan for plenty of reasons.
Antonio Cesaro has been racking up wins and has become a standout star on the roster, since dropping his "Five Languages" thing. Some will say he's bland, and while I agree to an extent, I feel this is his transitional period. By the end of 2013, I expect

WWE

to start setting up the current United States Champion for a World Title Run.
Ryback

hasn't had a unique year since jumping into the main-event scene at Hell in a Cell. Though he's not won any of the main-event matches he's had on

PPV

, this guy has had his stock go through the roof. Slowly becoming accustomed to the mic, he's silencing his detractors who claim he can't speak and he's gaining mileage in the ring. A throwback to the days when jacked physiques were the norm, expect

WWE

to feed us more and the

WWE

Universe to continue eating up. If this man doesn't hold a title in 2013, color me shocked.
Daniel Bryan has been one-half of the tag team champions for awhile now, and I think it's been a good break from the World Title picture. That said, this won't last forever and I think by mid-2013 we can expect

Goatface

to be making his presence felt in the World Title picture, whether that be the

WWE

or World Heavyweight Championship.
And these guys are just the tip of the iceberg. WWE has talent in The Shield, Del Rio's face turn opens up new possibilities, and there's a host of talent in NXT that could be tapped sooner or later, and we haven't even mentioned the top entertainers like Sheamus, John Cena, The Miz, and Wade Barrett, just to name a few.
Add to that, Money in The Bank next year has a lot of potential with names like Cody, Barrett, and Ryder up to bat (yes, I said Zack Ryder, but that's a story for another day).
I mentioned a few of the stars I expect to have an impressive year in my last slide, but most of that was due to the WWE's booking of them over the next few months. However, there's not much I can say regarding next year's Money in The Bank ladder matches.
Sixteen Superstars, and only two will win chances to fight for the WWE and World Heavyweight Championship respectively, but it's essentially only going to go to someone who's on the cusp, but still needs that one boost to become believable as main-eventers.
My predictions, included in the rumors for who's going to be around, for who'll be in the matches and who'll walk away with the briefcases are as follows.
*
WWE MiTB: World Heavyweight MiTB:
Daniel Bryan Zack Ryder
Dolph Ziggler Wade Barrett
John Morrison Antonio Cesaro
The Miz Sheamus
Sin Cara Shelton Benjamin
Heath Slater Cody Rhodes
Kofi Kingston Jack Swagger
Roman Reigns Damien Sandow
*
My lead picks to win their respective matches as it stands, go with Morrison or Kingston to win the WWE Championship MiTB match, and Cody Rhodes, Wade Barrett, and Zack Ryder to win the World Heavyweight Championship MiTB. Of course, I don't know if Benjamin or Morrison will be back by then, the status of Rhode Scholars by this time, or if another member of The Shield will be in the match besides/instead of Reigns.
Personally, I'm not a fan of repeat winners of this type of match, but WWE may not have a problem with the idea.
And so ends my thoughts for the upcoming year of 2013. Of course there are some predictions that may or may not come to pass (in some cases I like to be optimistic). Regardless of what happens, I am very interested in what's to come in the new year.
With so many things going on as of now, The Rumble right around the corner, and the many "dream" matches working their way through the WWE pipeline, it'll be interesting to see how everything plays out in 2013.