BYU Basketball: 4 Lessons Learned from the Blowout Loss to Baylor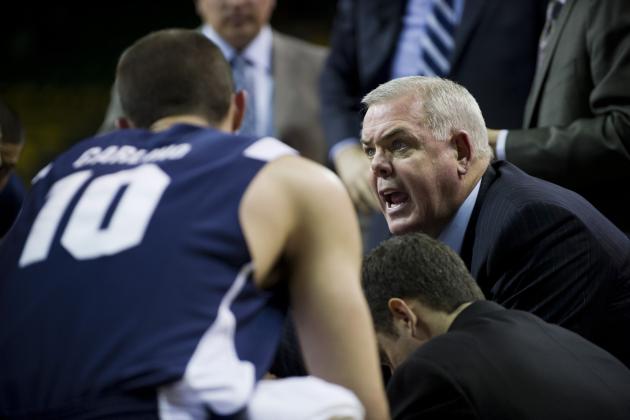 Cooper Neill/Getty Images

Despite leading by as much as 11 points in the first half, the Brigham Young Cougars couldn't keep up the tempo and fell short, 79-64, to the Baylor Bears. Although the game was close until the half, there are plenty of lessons that can be taken out of the loss.
With tough games coming up, including Virginia Tech and Gonzaga on the road, the Cougars will need to make several adjustments if they want to win. So, here are four lessons to be learned from the Waco, Texas heartbreaker.
Begin Slideshow

»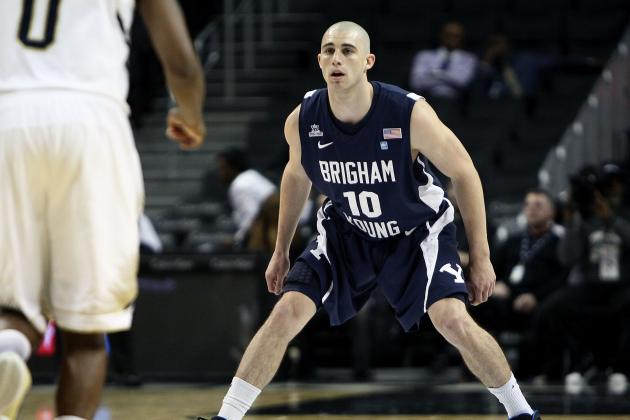 Alex Trautwig/Getty Images

BYU consistently ran a backcourt lineup of Craig Cusick, Matt Carlino and Tyler Haws against Baylor, and although that provided them with many scoring options, the height disadvantage could not be ignored.
With an average height of 6'3" for those three players, there is not much leeway when it comes to defense. Either shooting guard Tyler Haws had to defend the other team's small forward, or a zone had to be run.
All in all, BYU needs to put a bigger lineup on the court to help out Brandon Davies and Josh Sharp.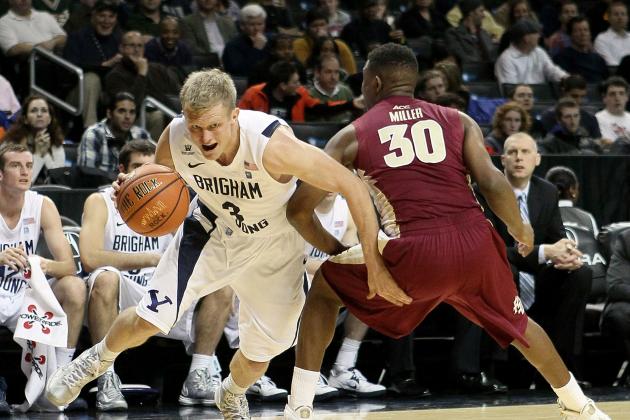 Alex Trautwig/Getty Images

The biggest momentum change for Baylor came midway through the first half, when Tyler Haws picked up his second foul and was sent to the bench. The Bears soon went on a 21-2 scoring run, and BYU never found a way to claw back.
Haws is definitely the most consistent scoring option for the Cougars, and his minutes should be just as constant. He needs to stay off of the bench and in the game.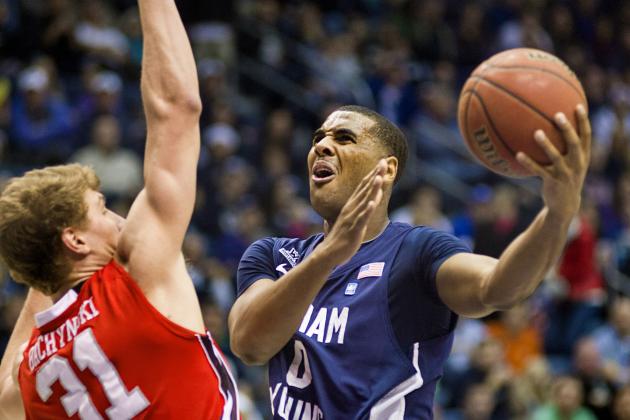 USA TODAY Sports

Although Brandon Davies scored 26 points and pulled down 17 rebounds, he forced more shots than necessary. Davies was blocked by Baylor's seven-footer Isaiah Austin on multiple occasions and made only seven of his 19 shots.
Upon watching Davies play, it is obvious that he is a dominant force in the post, but when he draws double-teams, it isn't hard to kick it out to Haws or Cusick on the wings. If Brandon Davies forces less shots and spreads the ball out more, BYU will be better as a whole.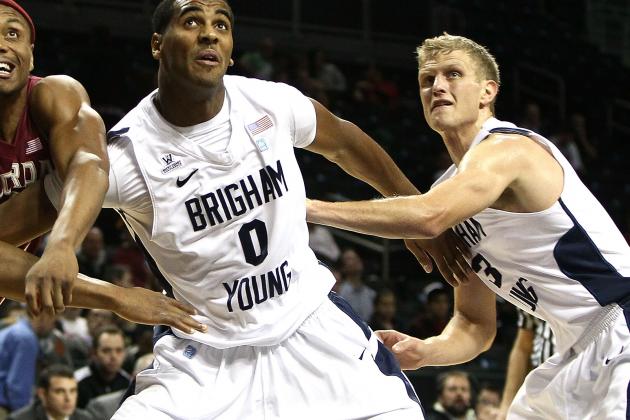 Alex Trautwig/Getty Images

There is no question that Brandon Davies and Tyler Haws are BYU's two most consistent and reliable scoring options.
But beyond them, who can step up to complete the "big three"?
It was first expected to be Matt Carlino, and then Brock Zylstra, and then Craig Cusick. But all of them fell into scoring slumps, and left the door open. So, who will complete the package? It's about time to find out.