WWE Royal Rumble 2013: 15 Ideas for Surprise Entrants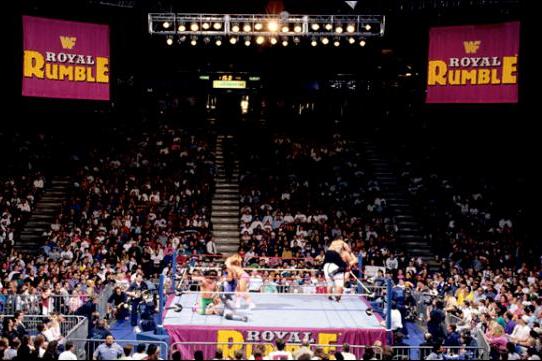 Credit WWE.com
WrestleMania season starts at the Royal Rumble. And while it has hosted several memorable moments, fans have been delighted by some surprise participants the last few years.
One of my favorite recent Royal Rumble moments was when Kevin Nash returned as Diesel in 2011 to a very huge welcome.
Other stars that receive huge pops when their music hits include "Road Dogg" Jesse James, Mick Foley and Booker T.
While many of us are thinking ahead and predicting who will face the Undertaker and what is going to happen with the WWE Championship between the Rock, CM Punk and John Cena? Let's focus on next month's big pay-per-view.
Some of the names are outside of the box, but anything can happen with the variety of legends, divas and even announcers that we've seen enter the event. We've even seen Drew Carey enter the ring (before he lost all of the weight).
And while I'm sure some readers may think I've left really good some ideas off the list, I'm open to discussion.
Keep in mind that there's really no specific order for this list. There's no reason to complain if you think one of the people should be higher on the list.
Begin Slideshow

»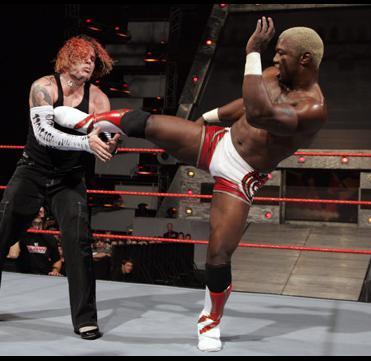 Credit WWE.com
There have been several reports and rumors for the return of Shelton Benjamin (including this one from WrestlingInc.com).
While he's denied the reports, I have a hard time believing wrestlers sometimes. How many times have we seen someone deny a report and than we see them debut months later?
Benjamin would be a favorite considering he has always been a great athlete that could hold his own in the ring with guys like Shawn Michaels, Rey Mysterio and Triple H.
It's a shame he never got a world championship run. But maybe if the "Gold Standard" returned, he could at least have decent matches with Dolph Ziggler and CM Punk. This could be the start of that run.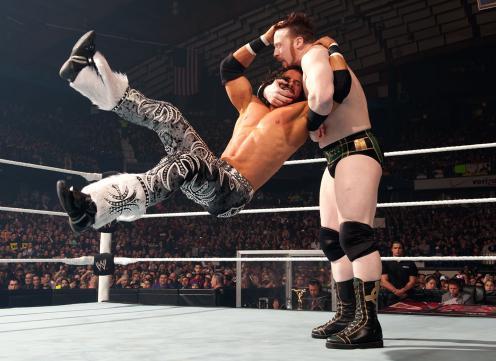 Credit WWE.com
It's a shame that when John Morrison left the WWE, he was written off with an assault before his match.
There are rumors that he's expecting to return in six months, according to LordsofPain.com. But what's keeping him from coming back sooner?
Once again, expect the unexpected with the WWE and the Royal Rumble.
While we've seen Kofi Kingston do the handstand to avoid elimination last year, Morrison had the best close call by using the barricade at ringside to get back in the ring.
His parkour style is why I think he would be a solid selection as a surprise competitor. Considering his abilities, he would be capable of getting the fans into the match once he hits the ring.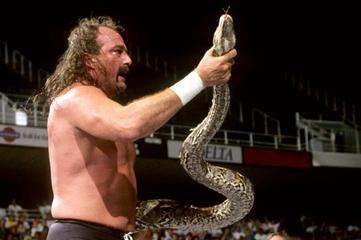 Credit WWE.com
This possible entrant might get some negative feedback, but let me explain why I want to see this happen.
Back in November, Diamond Dallas Page released a video on his YouTube channel that he has been working with Jake "The Snake" Roberts to prepare for one final run in wrestling.
It's been a fall from grace for the legend that was one of the most intimidating competitors in professional wrestling history. Unfortunately, he fell victim to alcohol and had some very bad matches on the independent circuit.
Anyone who knows about Page and his DDP Yoga, it's worked for a lot of clients. I wouldn't be surprised at all if we saw Roberts return in decent shape after months with Page.
I think at the very least he could go a few minutes in the Rumble and have a face-off with Santino Marella and his Cobra.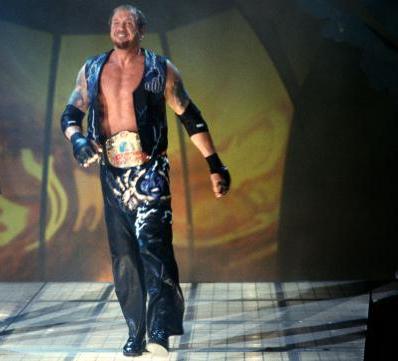 Credit WWE.com
Speaking of Diamond Dallas Page, I would love to see him return in this year's Royal Rumble.
When we last saw him, he gave the Diamond Cutter to Heath Slater during a run of weekly legends leading up to the 1000th episode of Monday Night Raw.
To be honest, here's a wrestler who made the jump from WCW to WWE and had what I think was one of the worst debut concepts ever. It never really clicked with what he was known for.
Also, I don't know if there are licensing issues when it comes to music, but maybe DDP can use his WCW entrance theme (sounds like Nirvana).
Credit WWE.com
While we hadn't seen a whole lot of Sid Vicious after his terrible leg break in the 1990s, he at least looked pretty good when he had his match with Heath Slater in June.
I think it would be a big of a nostalgic pick to put him on this list. But he would be a good choice for a run in the Rumble similar to Diesel in 2011.
The only thing that almost led me to take him off the list is whether the crowd would be behind him if he came out or not.
Then again, fans do have a lot of respect for the past superstars. Just think of how fans reacted with Brooklyn Brawler and Tommy Dreamer made their returns.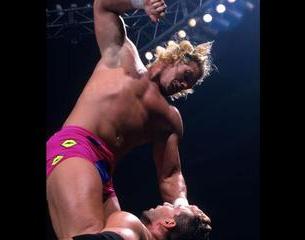 Credit WWE.com
I'm sure many Attitude Era fans would love this selection.
One-half of the New Age Outlaws with "Road Dogg" Jesse James, Billy Gunn had a bit of a cult following in the ring. While he was never the greatest talker, he had plenty of charisma and talent in the ring.
While Road Dogg made a return in last year's Royal Rumble, I was a little disappointed we didn't see Gunn return that night as well.
But, you never know if we'll see him this year. I only wonder if we'll hear his "Ass Man" music considering we're in a PG era now.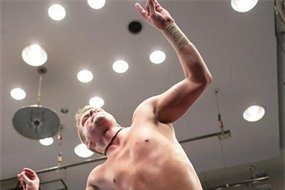 Credit www.zachgowen.com
I'm not too sure if many of the younger fans will remember Zach Gowen's run in the WWE back from 2003 to 2004.
But I always respected Gowen for going for his dream after he lost his leg to cancer at the age of eight. Even if we don't see him at this year's Royal Rumble, I still think it would be great if WWE brought him in sometime soon with another disabled wrestler in Gregory Iron, who has cerebral palsy.
But looking at the Rumble, I think you could give Gowen a chance to have a nice rally that would amaze the fans.
It's not often you see a one-legged wrestler pull off a dropkick and moonsault.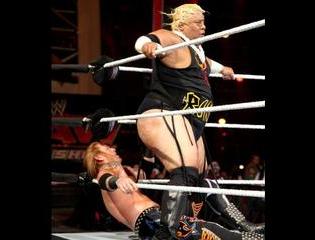 Credit WWE.com
While it's highly unlikely we'll ever see a full-time return of Rikishi, I think many older fans would have fun watching him dance for a bit and get at least one of the younger talents with the Stink Face.
The last time we saw Rikishi in televised action, he defeated Heath Slater in July. He looked pretty good for a talent that hadn't been on TV for about five years when he was with Total Nonstop Action Wrestling.
If this happened, he would more than likely only last about a minute or two in the match and get eliminated by one of the powerhouse stars like Ryback or Big E Langston.
If he could return as a regular part of WWE, I would rather see him be a manager for his sons Jimmy and Jey Uso.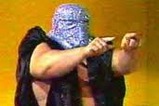 Credit WWE.com
A Royal Rumble return for the Shockmaster would be more for comedy's sake (if Michael Cole can be an entrant, so can he).
While his debut in the WCW was memorable in an embarrassing way, it could get quite the reaction if he came in and got at least one elimination (someone like Heath Slater or Jinder Mahal). After that, he can trip over someone and fall out of the ring that way.
The only thing WWE would have to do is make sure there's a chinstrap around Shockmaster's helmet.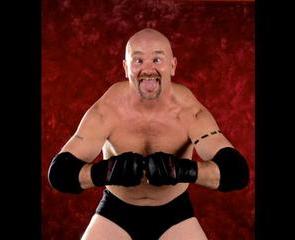 Credit WWE.com
Before you write in the comments below that you absolutely hate this selection, remember that I don't put him on the list to have a big rally when he hits the ring.
In fact, I think if there was any superstar that deserves the honor of having the quickest elimination from the Rumble, it would be Gillberg.
You could also play on the emotions of the crowd and have Goldberg's music hit at first without anything on the Titantron and then out comes the silliest character I can think of in WWE history that isn't a giant chicken.
It would be a stretch if we could get the old members of the J.O.B. Squad to provide sparklers, but I did say earlier to expect the unexpected.
Credit WWE.com
While Val Venis is the most un-PG WWE superstar in history, fans will give a huge pop to this man if his music hits during the pay-per-view.
I always thought Venis was one of the more intriguing characters and had a way to get the female audience to go nuts.
Now, he probably wouldn't be able to do certain things considering WWE's current trend, but he's one of the stars that made the Attitude Era famous.
And considering WWE's newest video game promotes the edgy past, I can't see this Royal Rumble return idea being too far-fetched.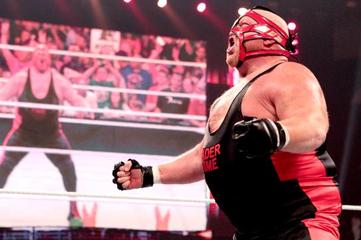 Credit WWE.com
It's time! It's Vader Time!
I would like to think that a lot of old-school wrestling fans will love this selection. And when you look at his match with Heath Slater earlier this summer, he looked pretty good.
In fact, I've seen some of his matches on the independent circuit and he isn't in terrible shape when you consider the type of build he's had throughout his career.
And with his catchphrase being shouted in his entrance music, I can't see the fans in the audience not giving a huge pop for this legend.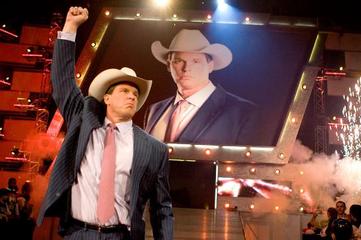 Credit WWE.com
If there was anyone on this list that would be the most likely surprise entrant, it would be John Bradshaw Layfield.
Here's a man who has made his return to WWE television as a color commentator and has picked up right where he left off before he retired.
Recently, JBL has trained for his mountain climbing tour and is probably in decent shape.
And when you think of how Michael Cole, Booker T and Jerry Lawler all entered last year's Rumble from the announcer's table, this idea is possible.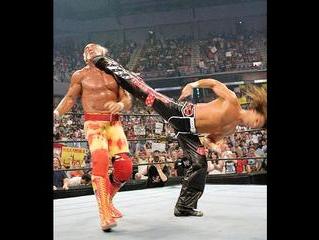 Credit WWE.com
You can hate this idea and write about how Shawn Michaels has said repeatedly he was never going to return to the ring.
But I just get this feeling that one day, we'll hear his music and get to see one more Sweet Chin Music from the Heartbreak Kid in the ring.
Since his retirement, we've seen him come back for an appearance here and there and also be a major part of the WrestleMania match between Undertaker and Triple H.
Maybe this is the little kid inside me, but I really want to see Michaels come back. I would love to see him in one more match against a guy like CM Punk on day.
Nothing wrong with dreaming, right?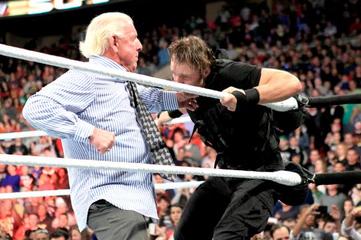 Credit WWE.com
Wrestling fans finally saw the return of "The Nature Boy" Ric Flair last Monday night during the Slammy Awards.
It should be expected that we'll see Flair compete in next month's event. Remember, he retired after his WrestleMania loss to Shawn Michaels in 2008.
But since then, he's appeared and wrestled at several independent shows and had a run in TNA.
While I've been in the camp for several years that he should have retired well before his match with Michaels, I know the crowd would give him the biggest reaction if he came out for a Rumble appearance.