NHL Milestones That Can Be Reached If There's a 2013 Season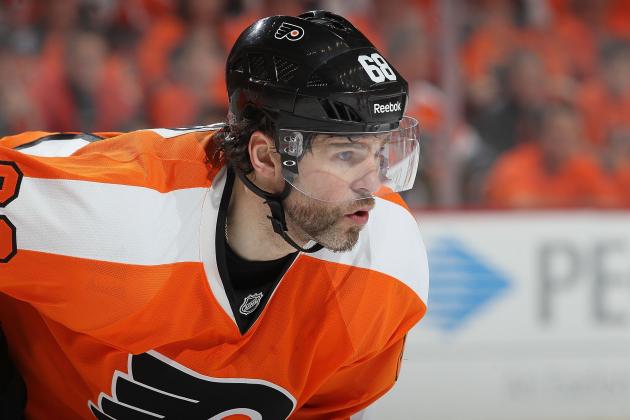 Jim McIsaac/Getty Images

It looks like the line has been drawn in the sand regarding a 2013 NHL season and that line seems to be January 15. With the recent announcement that all games up to, and including those scheduled for January 14, have been scrapped, it appears that the next time the NHL announces a set of game cancellations it will be for the remainder of the 2013 season.
The thinking is that the league can still get a 48-game schedule in if they begin play some time in the middle of January.
If that 48-game schedule becomes a reality, there are a handful of milestones NHL players will be able to hit, even through a reduced schedule.
Begin Slideshow

»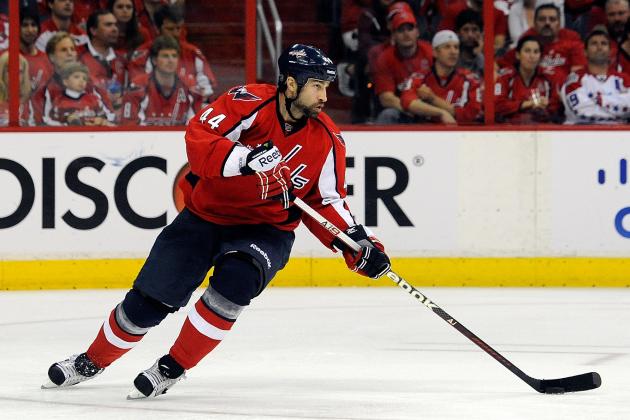 Patrick McDermott/Getty Images

Roman Hamrlik may find himself receiving some hostile glares from his Washington Capitals teammates when he makes his way into the dressing room for the first time due to some less than pro-NHLPA statements he made during the lockout, but that shouldn't prevent him from hitting the ice for the 21 games he needs to hit 1,400 career games.
Then again, he may receive more than hostile glares from opposing teams during the shortened season, so he may do well to keep his head on a swivel when he takes the ice on game night.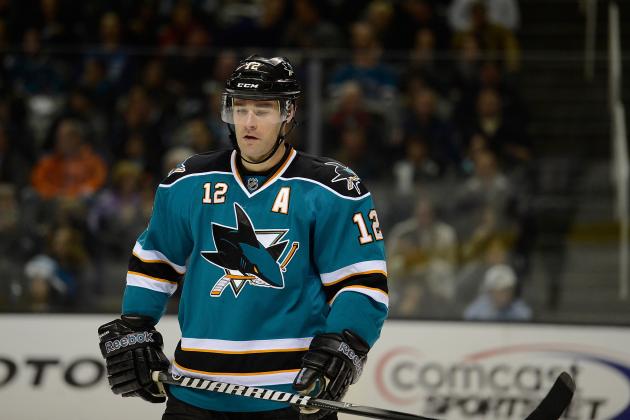 Thearon W. Henderson/Getty Images

Patrick Marleau broke into the NHL with the San Jose Sharks in 1997-98 and since that time has played a total of 1,117 games with the franchise—a number that puts him far and away at the top of the list for games played with the club. Joe Thornton, who has a "measly" 545 games in a Sharks sweater, holds the second-place spot.
Marleau also sits atop the team's all-time goal-scoring list with 387, putting him 13 away from reaching the milestone of 400.
Over the past four seasons, Marleau has never scored less than 30 goals in a season, with his low of 30 coming last year. If he can keep up his normal pace, he should be able to join the 400-goal club within the shortened 2013 season.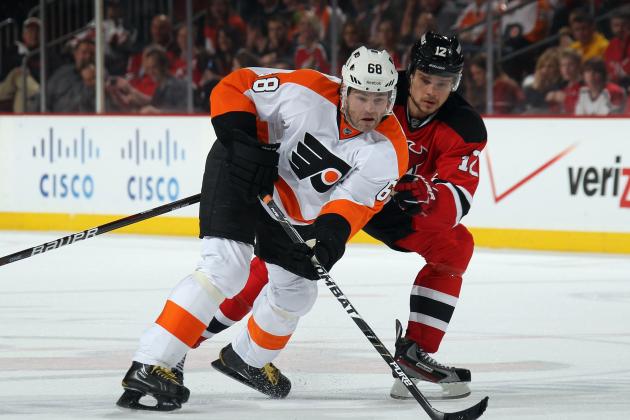 Bruce Bennett/Getty Images

I will admit that I was shocked and chagrined, horrified and mortified and basically beside myself when the Philadelphia Flyers inked the "over the hill" Jaromir Jagr prior to the 2012 NHL season.
I thought there was no way he could come back to the NHL and do anything after playing three seasons in the KHL.
How wrong I was. Jagr, despite battling injuries, put up 19 goals and added 35 assists to his already astounding NHL totals (665 goals and 988 assists, if you care).
If there is a season, expect Jagr to get assist 1,000 sometime during his run with the Dallas Stars.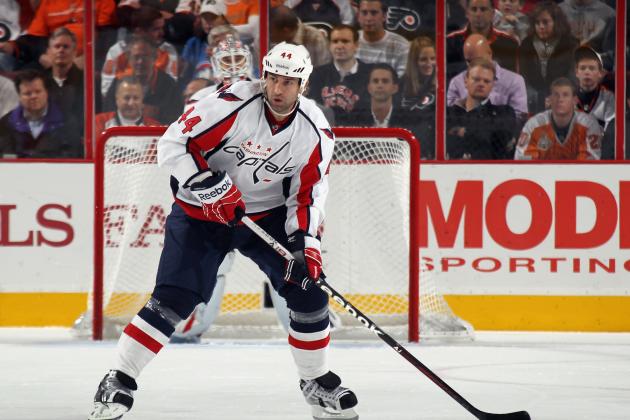 Bruce Bennett/Getty Images

This guy again? Well, I guess playing close to 20 years in the NHL will allow you to rack up your fair share of milestones.
Roman Hamrlik is 18 assists away from hitting the 500 assist mark for his career. He may be hard pressed to hit that number in a shortened season, but with the target he has painted on his back I don't think holding onto the puck for a prolonged period of time would be in his best interest in 2013.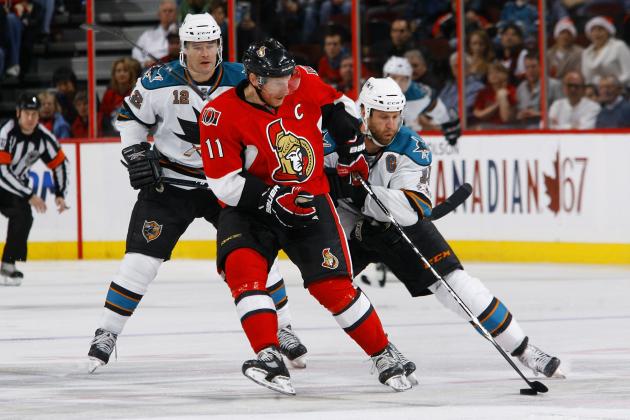 Phillip MacCallum/Getty Images

Joe Thornton has had his fair share of detractors over his career, but most of that has been based upon the fact that they feel he can't get things done during the playoffs.
Daniel Alfredsson's detractors have mainly wondered why he would continue to play for the Ottawa Senators for his entire career when the hopes of him ever landing a Stanley Cup with that club seem very slim.
One thing you won't hear is that either player can't score and their career point totals reflect that ability to rack up points. Thornton has put up 1,078 points in his career, while Alfredsson comes in with 1,082. Both players should easily hit 1,100 points, even with an abbreviated season.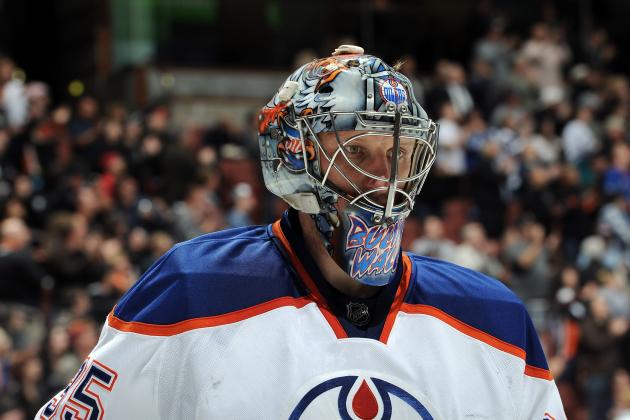 Harry How/Getty Images

Nikolai Khabibulin is getting up there in age. The 39-year-old goaltender for the Edmonton Oilers has been playing in the NHL since 1994-95 when he backstopped the Winnipeg Jets prior to their relocation to Phoenix.
Over the course of his career he has played for four franchises, racking up 783 games in the NHL. As far as active goalies go, he is second only to the New Jersey Devils' Martin Brodeur, who has 1,191 games and counting to his name.
Joining the 800 game-club is a definite possibility for Khabibulin.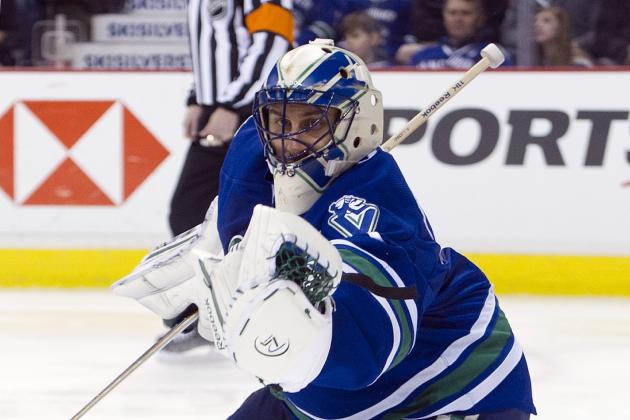 Rich Lam/Getty Images

Roberto Luongo remains under contract with the Vancouver Canucks, but once the season begins there are many that doubt that he will be long for that club, as the team has made it clear that he will not be the starting netminder.
There are a handful of teams that can use Luongo; the issue will be can they provide the Canucks with enough in trade to make the deal worthwhile? If they do, they will get a goaltender that has 339 career wins, a number that ranks him second among active goalies and 17th all time.
It won't be a surprise to see Luongo hit the 350 win mark in 2013.