Power Ranking Every Potential NFL Playoff Team by Home-Field Advantage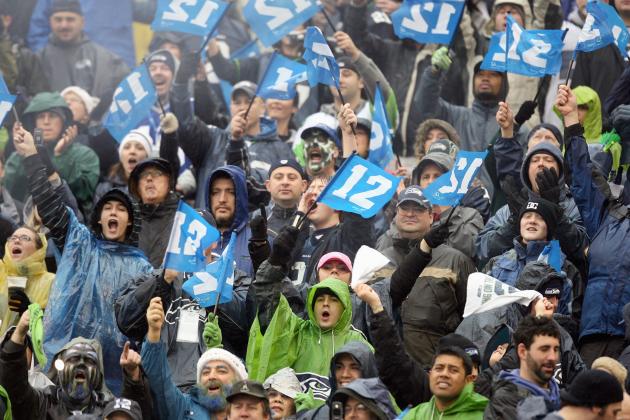 Otto Greule Jr/Getty Images

NFL teams know that just making the playoffs isn't good enough. They want that home-field advantage to give them an extra edge.
But does every team benefit from hosting a game? Not exactly.
Some teams are good no matter what. Some teams are only good when their mom hooks them up with a pregame meal.
So click through to find out who should fight until the final whistle of the season and who should just rest up.
Begin Slideshow

»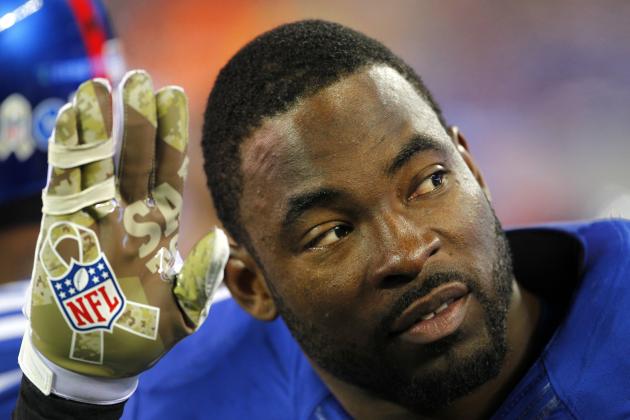 Rich Schultz/Getty Images

Justin Tuck can keep listening for the noise, but it isn't coming.
New York Giants fans are fighting an upward battle with creating noise in the vacuous new stadium.
Plus, this team is so inconsistent that it's difficult to get excited. Every fan is firmly clenched bracing for absolutely anything.
Relax, folks. Open up those throats and get loud!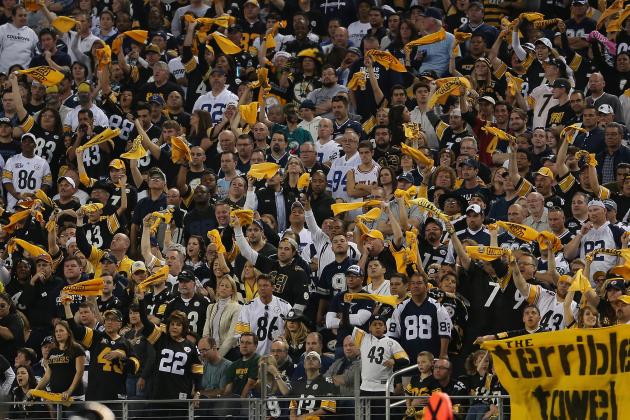 Ronald Martinez/Getty Images

That's an actual picture of Jerry's World during the Dallas Cowboys game against the Pittsburgh Steelers.
Exactly.
The stadium might fit over 100,000 fans. Unfortunately for the Cowboys, that doesn't mean they're all Dallas fans.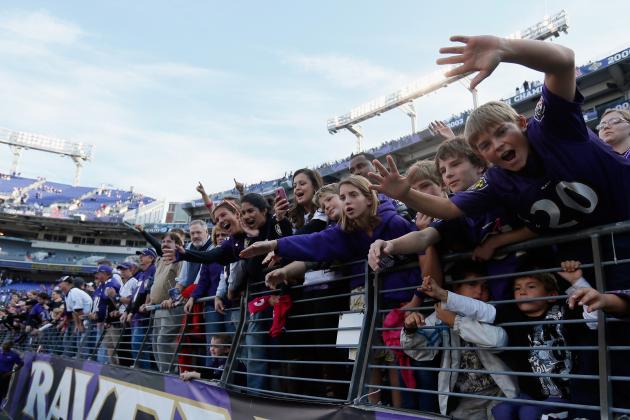 Rob Carr/Getty Images

When the defense was one of the most fearful forces on the face of this planet, walking into the Baltimore Ravens' home was a scary proposition.
Now that the team is reliant on Joe Flacco to get things done, not so much.
They've already lost two of their seven home games, and each week proves that this team has some serious flaws—crowd noise or not.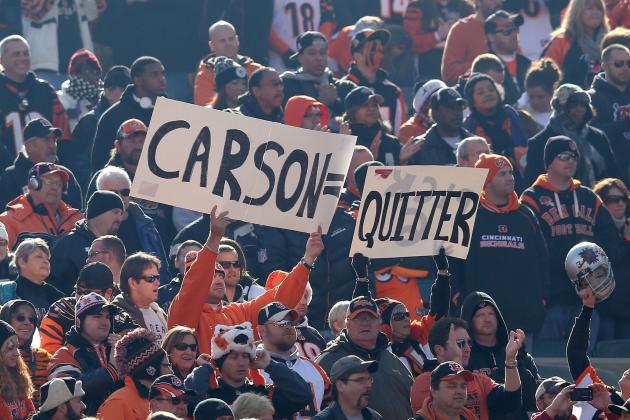 Andy Lyons/Getty Images

This fanbase has a lot of pent-up anger.
Whether it's about their former Pro Bowl quarterback or their seemingly anti-Cincinnati Bengals owner, the fans are mad.
And they're not showing up.
Do you want numbers? How about the statistic that shows the Bengals with a losing home record.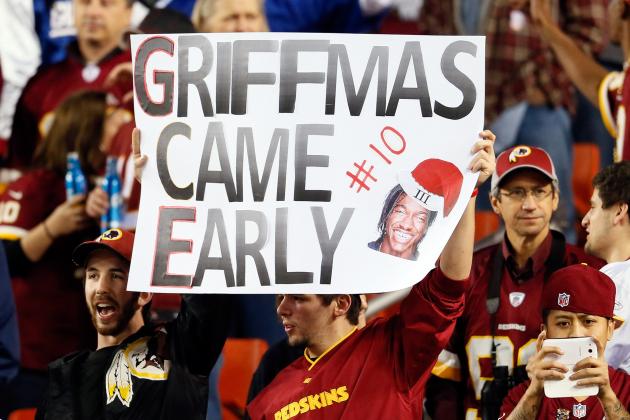 Rob Carr/Getty Images

Everybody in the DMV has serious Robert Griffin III fever. It's ridiculous.
He's on the lips of every citizen. Somehow, that hasn't translated to home wins.
The Washington Redskins have the exact same record on the road as they do at home. Can't take that too seriously.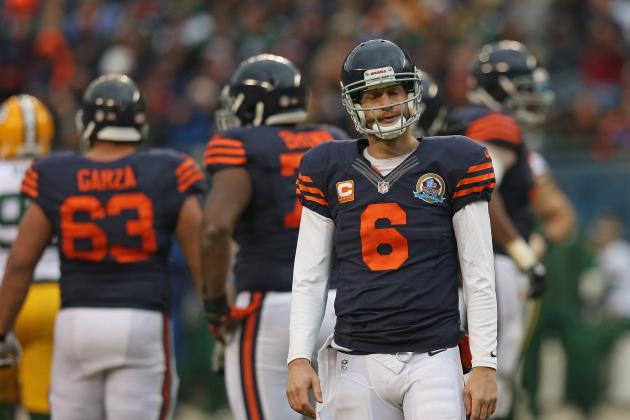 Jonathan Daniel/Getty Images

You would assume that the Windy City would give the Chicago Bears a bit of a lift at home. That hasn't borne out.
The Bears aren't markedly better at home than on the road. A 5-3 record isn't anything to write home about.
Get it? Write home?
Alright. I'll quit.
Jim Rogash/Getty Images

The Foxboro mystique has seemed to lose some of its luster over the past few seasons.
Don't get me wrong. The New England Patriots are an absolute beast of a team.
Yet, playing at home doesn't seem to affect opponents the way it did in the early and mid 2000s.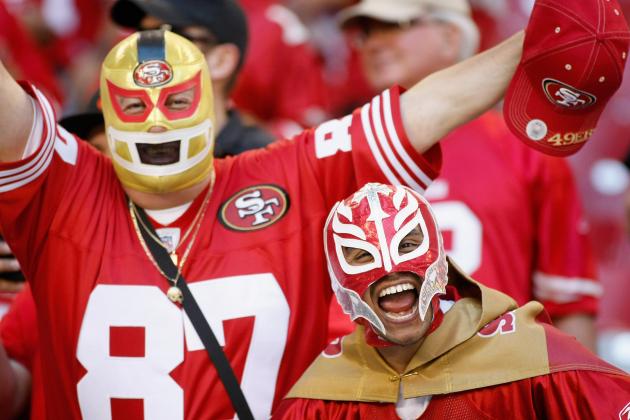 Ralph Freso/Getty Images

While you were worrying about Alex Smith and Colin Kaepernick, the San Francisco 49ers just kept winning.
Yet, they don't seem to care whether it's at Candlestick Park.
Perhaps it's a testament to the roster they've built, but the Niners are pretty much the same team they are on the road as they are at home.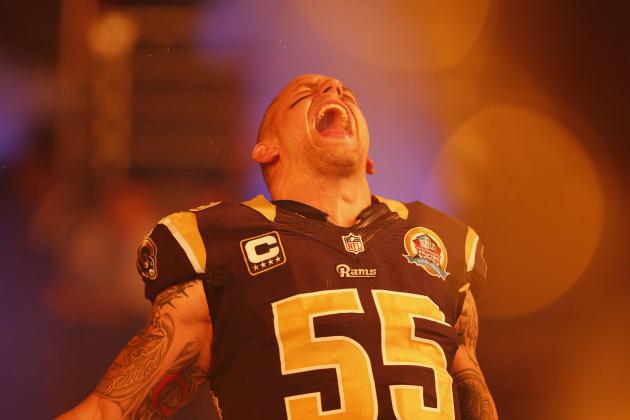 Joe Robbins/Getty Images

The St. Louis Rams get it done inside the Edward Jones dome.
Although, considering their overall losing record, that doesn't mean much. They're even at home, with a sub-.500 mark on the road.
Still, we'll give credit where it is due. In St. Louis, the Rams are tough.
Get it? Ram tough?
Fine. I'll start looking for an office job.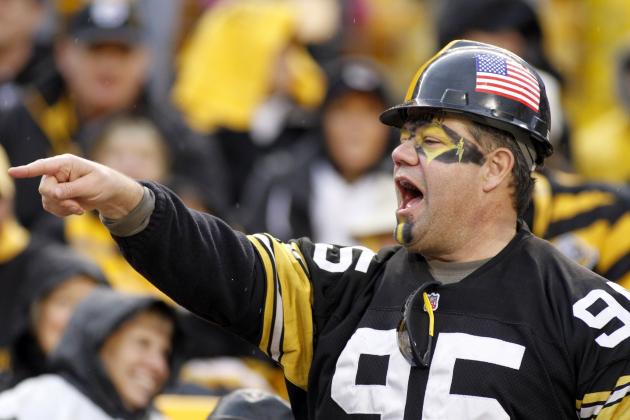 Justin K. Aller/Getty Images

Should it even be called a home-field advantage?
Wherever the Pittsburgh Steelers go, there they are.
I understand how corny that was, but this team's fans either travel extremely well or just happen to live in every NFL city.
Seriously, they're everywhere.
The Steelers fans are among the most loyal and provide an imposing atmosphere. They deserve some love.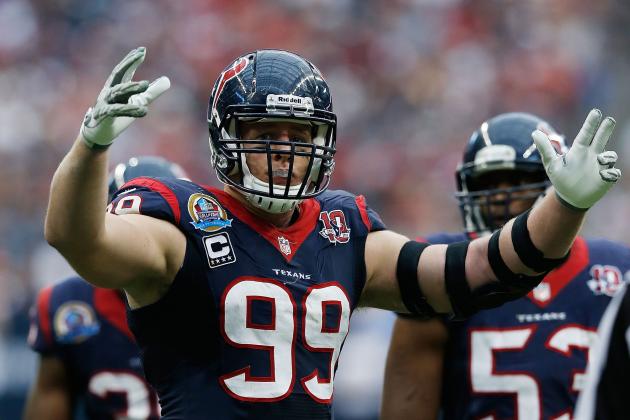 Scott Halleran/Getty Images

The Houston Texans love them some home-field advantage. Thus, they're rocking hard towards that No. 1 seed.
The Texans have only experienced one home loss so far this season. The retractable roof gives them the option of keeping all that pent-up Houston noise (one of the few teams to never reach a Super Bowl) inside the dome.
That's a nice option.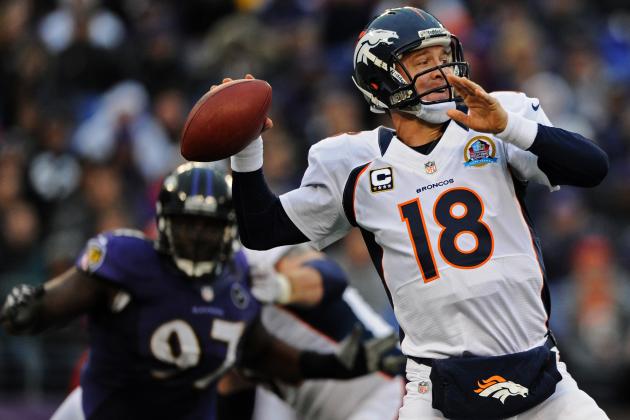 Patrick Smith/Getty Images

The Denver Broncos have had quite a decided advantage this year.
What? Oh.
Apparently, Peyton Manning is good regardless of his geographical position.
However, the mile-high altitude does provide a distinct advantage. It might have even given them a playoff win when Ryan Clark couldn't play last year.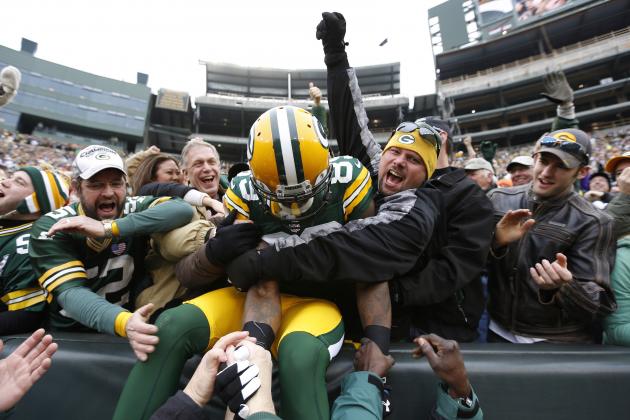 Joe Robbins/Getty Images

Few stadiums have the mystique of Lambeau Field.
In recent years, the Green Bay Packers have seemed vulnerable at home. That hasn't translated to 2012.
At home, the Packers have put in some serious work, as their 6-1 record would attest.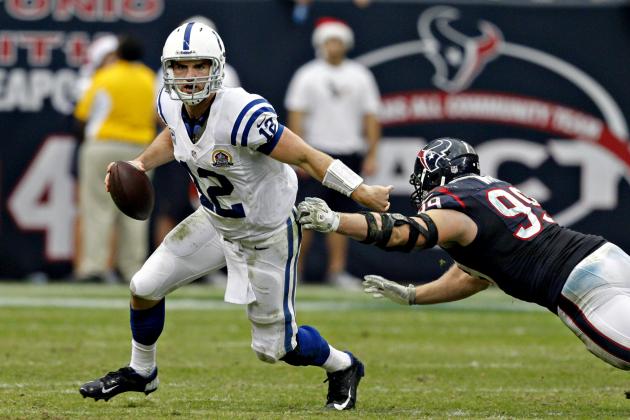 Bob Levey/Getty Images

The Indianapolis Colts love them some Lucas Oil Stadium.
Understatement? Probably.
Their losing mark on the road is overshadowed by the stellar 6-1 home record that includes a win over the Green Bay Packers.
Plus, every home game increases the odds of a Chuck Pagano sighting. There are few things in sports that are as inspirational.
Joe Robbins/Getty Images

It's weird. Christian Ponder's colorblindness only affects him on the road.
Adrian Peterson will put it down in any city, but his team doesn't follow his lead.
Don't believe me? Well, the Minnesota Vikings have only won twice away from home, yet they have an 8-6 record and are in the thick of the playoff race.
Lastly, Peterson is ridiculous. This has nothing to do with home-field advantage. It just needed to be said again.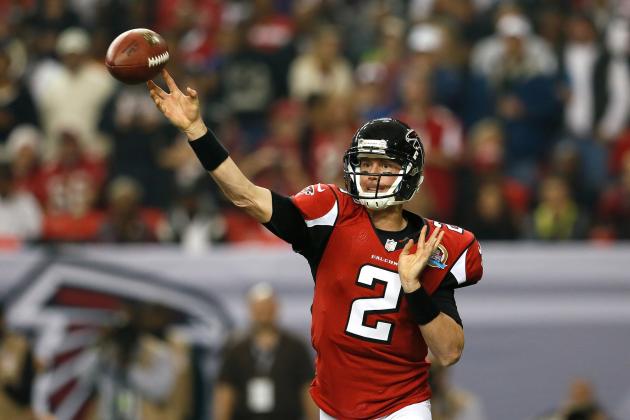 Kevin C. Cox/Getty Images

The Atlanta Falcons have a serious argument regarding home-field advantage.
Just look at Matt Ryan's home record. He's 33-4.
That's ridiculous.
Maybe it's the dome that bounces all the sound around—or maybe it's just the home cooking.
Regardless, the Falcons don't play in Atlanta. Or they do. Whatever. You get the point.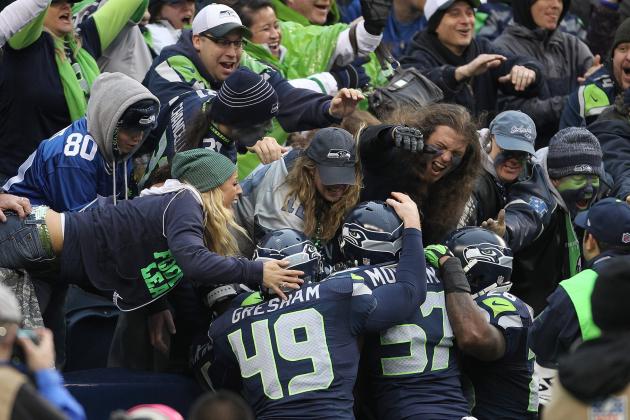 Kevin Casey/Getty Images

Was this one ever in question?
Yes, there are a few interesting contenders. But come on. It was always going to be the 12th Man.
Qwest Field has been bullying opponents into false starts and botched audibles for years. The emergence of Russell Wilson and the defense has done nothing to dampen the enthusiasm.