10 Stocking Stuffers That Every NBA Team Could Use for Christmas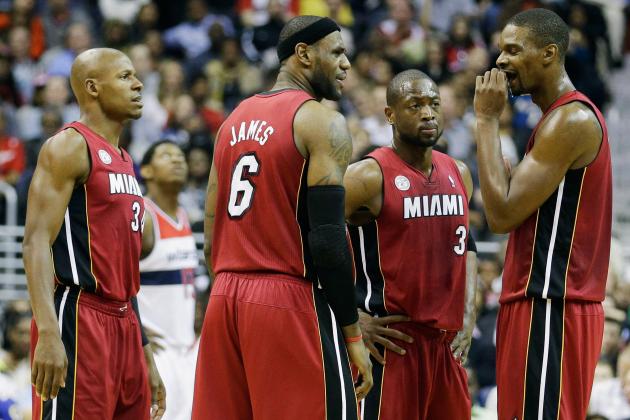 Rob Carr/Getty Images

If you're still shopping for your favorite NBA team's Christmas stocking stuffers, there are a handful of questions you've got to ask yourself, not the least of which is: Why am I buying things for a corporate entity?
That's a significant query, and you should probably think deeply about your priorities. But we can wrestle with that issue later. For now, you're going to need some help thinking of ideas because there are 30 teams out there who already seem to have just about everything.
Fear not, intrepid shopper, for you're in good hands.
You'll have to get past the fact that most of these things wouldn't technically fit in a stocking, but if you can use a little imagination, you'll agree that every club could benefit from the items on our list.
Put on an ugly sweater and tip back your eggnog. Here are the 10 stocking stuffers that every NBA team could use this Christmas.
Begin Slideshow

»
Richard Rowe-USA TODAY Sports

Oklahoma City Thunder GM Sam Presti took a lot of heat for trading away his bearded third fiddle, but after sending James Harden to the Houston Rockets, OKC is somehow playing even better than it did during last year's run to the NBA Finals.
Now, he's got a little luxury-tax breathing room, an emerging Serge Ibaka and the biggest "I told you so" of all time in his back pocket.
Who wouldn't want to feel as good about themselves as Presti does?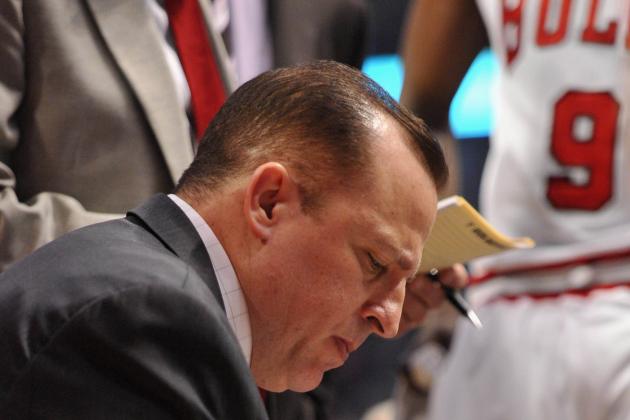 Rob Grabowski-USA TODAY Sports

Whatever's on that thing, every NBA team should be dying to gain access to it.
Maybe his motivational secrets, which allow him to get 40-plus minutes per game out of Joakim Noah and Luol Deng are on there. Or better yet, maybe the keys to his defensive schemes are still legible, assuming he hasn't erased them.
Everyone knows (and to some extent copies) Thibs' emphasis on overloading the strong side and forcing offenses to swing the ball to the weak side. But what if there's more to it?
Wouldn't every team love to get a look at the principles that have made the Chicago Bulls the nastiest defensive team in the league for the last three years?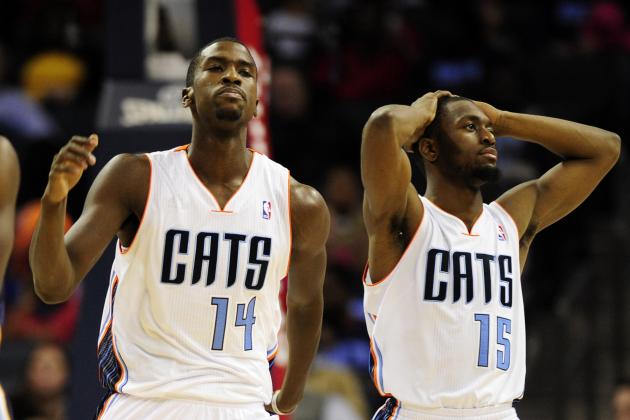 Curtis Wilson-USA TODAY Sports

OK, technically this one only applies to 29 NBA teams, but it's close enough to count.
The Charlotte Bobcats had a surprising start to the 2012-13 season, but now that the rest of the league has adjusted to their frenetic, pressing style, they're the NBA's biggest pushover.
Need a win? Make a date with the Kitties.
Sure, they've got a couple of promising young players in Kemba Walker and Michael Kidd-Gilchrist, but this roster is a long way away from respectability.
Michael Jordan's ongoing failed experiment has lost 15 straight, so a date with the Bobcats is the best way for every NBA team to build a little confidence.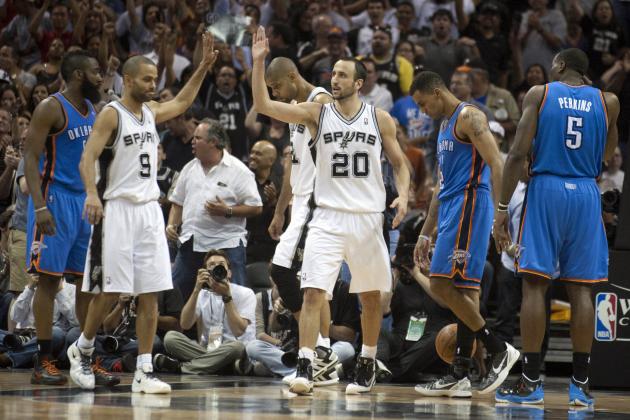 Brendan Maloney-USA TODAY Sports

The San Antonio Spurs have done a better job of scouring the globe for talent than any other NBA franchise over the past 15 years. You know what else they've done better than any other organization in that span? Win basketball games.
As the game continues to extend its reach throughout the world, it's becoming more and more important for teams to do the same thing. If you're not picking in the lottery every year, the best way to stay competitive is to pull talent from every available resource.
Tony Parker, Manu Ginobili, Tiago Splitter and Nando de Colo are all international Spurs draftees who are making contributions right now.
Every team would do well to emulate San Antonio's globetrotting approach to scouting.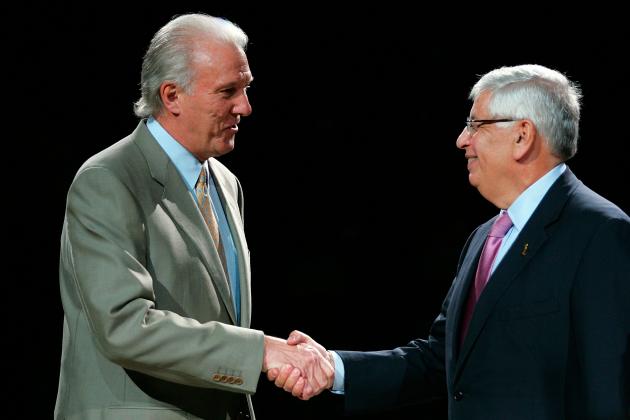 Ronald Martinez/Getty Images

Speaking of the San Antonio Spurs, every team in the league is going to hope to avoid suffering a fate as costly as the one that befell Gregg Popovich's club in November.
After sending his studs home instead of playing them in a nationally televised game against the Miami Heat, NBA commissioner David Stern dropped the hammer, fining San Antonio a whopping $250,000.
Most organizations don't have the good fortune or guts to put themselves in a similar situation, but the commish's wallet wallop has the league on notice: Play by the rules or face "The Wrath of Stern."
He's only going to be running the league for another year and change, so who knows what he'll do to the next offending club. No team wants to be the one to find out.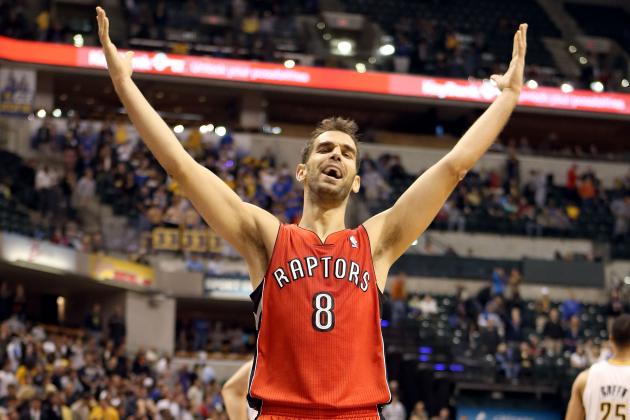 Andy Lyons/Getty Images

If we do take a nosedive off of the fiscal cliff in the coming weeks, the only things sure to retain peak value are gold and expiring NBA contracts.
Every team craves the freedom and flexibility that expiring contracts provide. They're terrific trade bait, and the worst thing they ever result in is cap relief. From a general manager's perspective, there's nothing better.
Paul Millsap, Jose Calderon and Daniel Gibson are just a few of the useful players on the last years of their deals, and if their current employers don't see fit to offer them extensions, you can bet every team in the league will be interested.
Short-term rentals that come off the books at season's end? Now those are great stocking stuffers.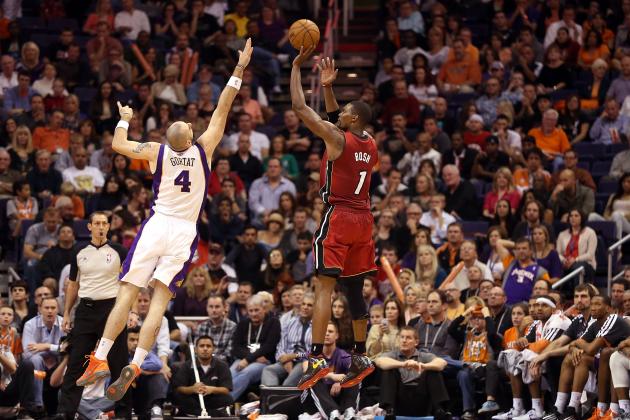 Christian Petersen/Getty Images

Get with the times, people. Small ball is all the rage. The Miami Heat do it, the Oklahoma City Thunder do it and, heck, the Dallas Mavericks have even been using Shawn Marion in the middle on occasion.
As coaches seek to put as many skilled players on the floor as possible, the conventional lineup is becoming an endangered species.
Teams need to be careful, though. Just because a lineup is small doesn't mean it's effective. For that reason, so-called "stretch 4s" like Ryan Anderson and floor-spacing "centers" like Chris Bosh are the new hot commodities.
Throughout the league, teams are racing to catch up to the trend. And this Christmas, every one of them would love the ability to go small.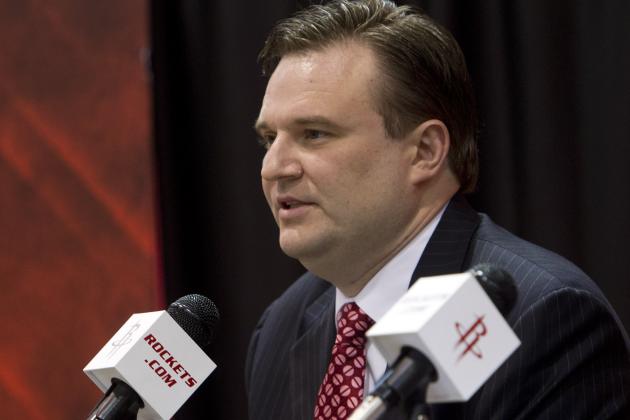 Bob Levey/Getty Images

Houston Rockets GM Daryl Morey may have started the trend of basketball "outsiders" bringing a mathematical approach to NBA front offices, but the Memphis Grizzlies' hiring of former ESPN analyst John Hollinger signaled a change in how teams are going to be run from now on.
With most of the league adopting some form of analytical approach, the teams that continue to turn up their noses at advanced statistics are going to be left in the dust.
Conventional scouting still matters, but every team in the league should be hoping to get their very own nerd in their Christmas stockings.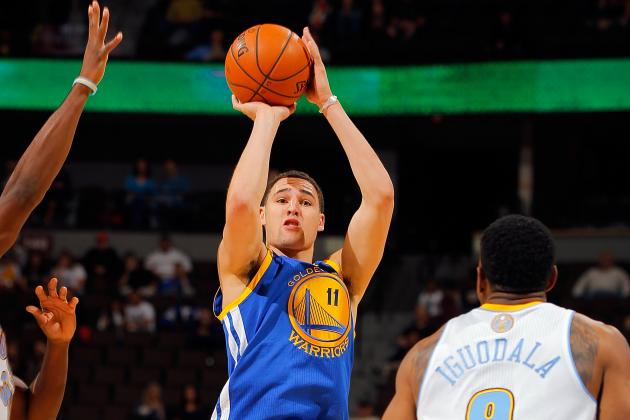 Doug Pensinger/Getty Images

Piggybacking off of our last slide, it's become increasingly clear that the NBA is obsessed with efficiency. That trend is a product of better analytics, especially those that show the three-point shot to be an indispensable weapon in any smart team's arsenal.
According to Grantland's Kirk Goldsberry, NBA teams are not only shooting more threes than ever, they're also making them at a higher rate—thanks to the increase in attempts from the corners. Any NBA stat geek worth his salt will tell you that the corner triple is the most efficient shot on the floor, excluding layups, so the change isn't surprising.
Teams have always needed shooters to space the floor, but now that everyone understands the value of the three, long-range bombers are more important than ever.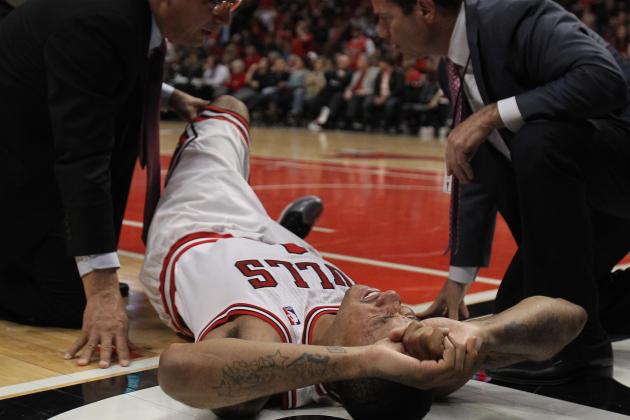 Jonathan Daniel/Getty Images

Without good health, nothing else on this list matters.
Teams that have had the good fortune to stay healthy, like the Oklahoma City Thunder and Miami Heat, would love to keep it that way. On the other hand, the Chicago Bulls, Golden State Warriors and Philadelphia 76ers are all missing key pieces due to injury.
You can bet those last three teams would kill to have the medically sound services of Derrick Rose, Andrew Bogut and Andrew Bynum, respectively. Every year, playoff berths and title shots hinge on the amount of time the league's stars spend on the training table.
Who knows what the Bulls might have done last season if Rose hadn't blown out his knee? And who knows what they'll do this year if Rose makes a full recovery?
Sure, it's boring. But there's just no getting around it: Health is always the biggest X-factor in the NBA. It should be no surprise that every team wants it in their Christmas stocking.