The 25 Most Sneaky Hot Athletes in Sports
Image via ufc.com
There are quite a few smart, talented and witty females in the sports world. This list is meant to celebrate those women and point out a few of them that you might not have known about.
Yes, these are the women that you probably had no idea was a smokeshow until giving them a second look.
Enjoy.
Begin Slideshow

»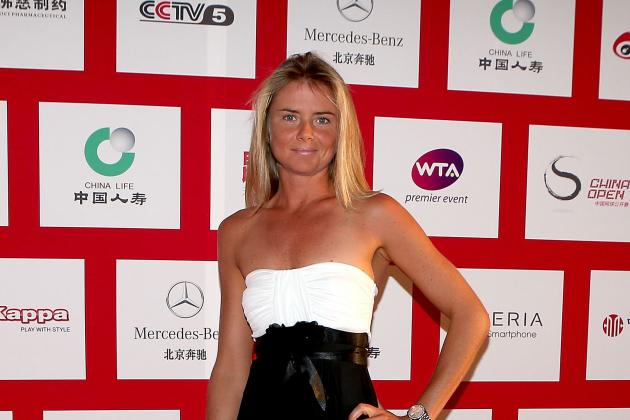 Matthew Stockman/Getty Images

Daniela Hantuchova is more than just a Slovak tennis player.
When she started modeling on the side and even did the ESPN Magazine Body Issue, she went from unknown to one of the sexiest female athletes in the world.
That is how you define sneaky.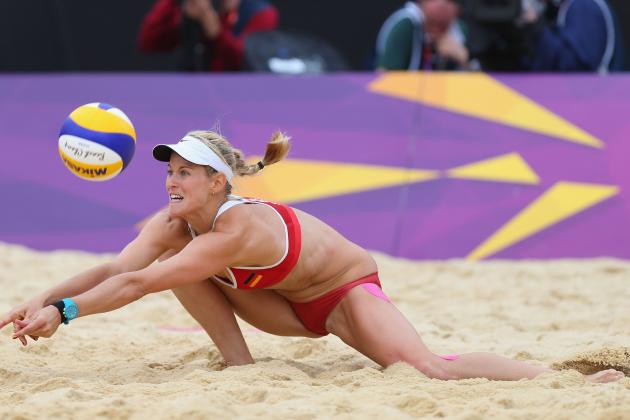 Ryan Pierse/Getty Images

It is tough to consider Sara Goller a sneaky hottie because she plays a sport that requires the players to wear bikinis. But she is.
When out of the sand, she looks like a taller version of Anna Rawson, one of the sexiest Australian golfers ever.
Streeter Lecka/Getty Images

Somehow, some way, Lolo Jones didn't win a medal at the London Olympics this past summer. Even with all the hype heading into 2012, Lolo failed to reach the platform once again.
Now that she hasn't been able to take home a medal in the summer games, she is heading on over to the winter games and trying out bobsledding. She has already won a silver medal.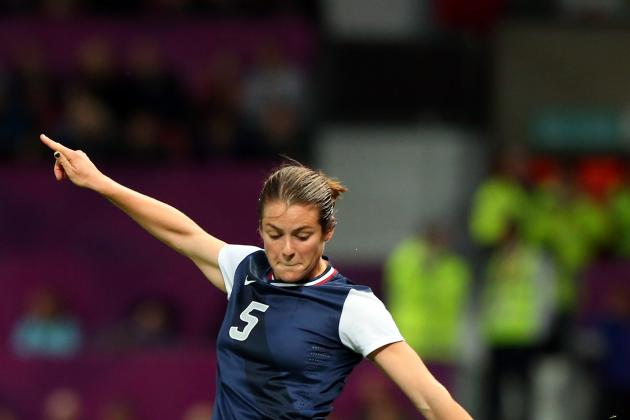 Stanley Chou/Getty Images

It is tough to judge the hotness of some of these female soccer players on the pitch. But when they step off, it is a different story. When these lovely ladies start posting pictures on Twitter, the game changes.
Kelley O'Hara is not an everyday Twitter pic poster, but she is beautiful off the field.
Image via bustedcoverage.com
Not too many collegiate softball players can claim to have a Wikipedia page, Britt Vonk can. And although it is without a photo, we all know how to use Google, right?
If you haven't learned yet, you probably should before the rest of the world slips by you.
(Britt is the one in the San Diego jersey. Jace Williams is in red.)
Warren Little/Getty Images

Caroline Wozniacki is known lately for being a prankster as well as a tennis player. Who knew she could also look like a sex symbol?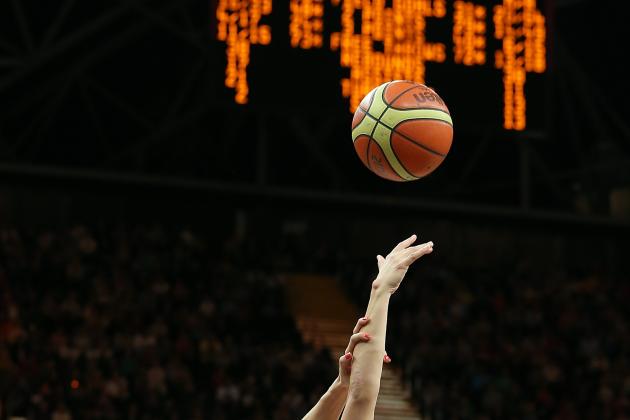 Christian Petersen/Getty Images

Katerina Zohnova came out of virtually nowhere, Czech Republic, to become one of my favorite female basketball hotties in the world during the London Olympics this year.
I was doing research for something else and accidentally came across her photo. Once I dug deeper, I realized that her beauty is known all over the Czech Republic. We are late to the party in the US.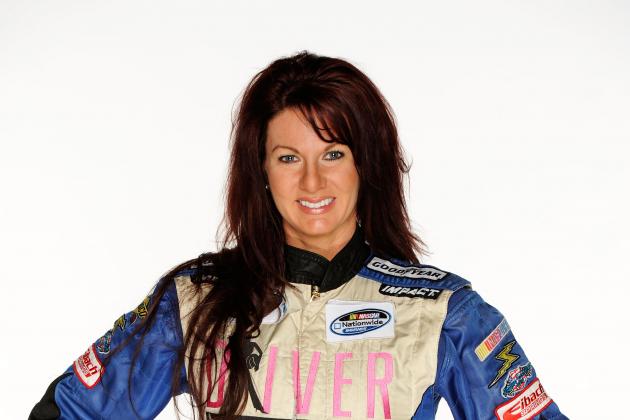 John Harrelson/Getty Images

Jennifer Jo Cobb has a few things going for her. For one, she is beautiful and easily one of the sexiest female race car drivers ever.
When Ms. Cobb gets out her car and takes off that helmet, it is like BAM!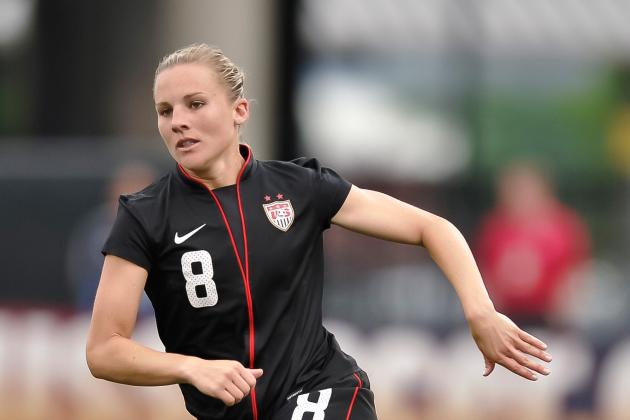 Jamie Sabau/Getty Images

I do not hand out awards for cuteness, but I am beginning to think I should change that up. Amy Rodriguez is just so darn cute it makes me want to watch soccer even more.
If you think she is cute in her photos, just wait until you meet her in person. Talk about ridiculous beauty.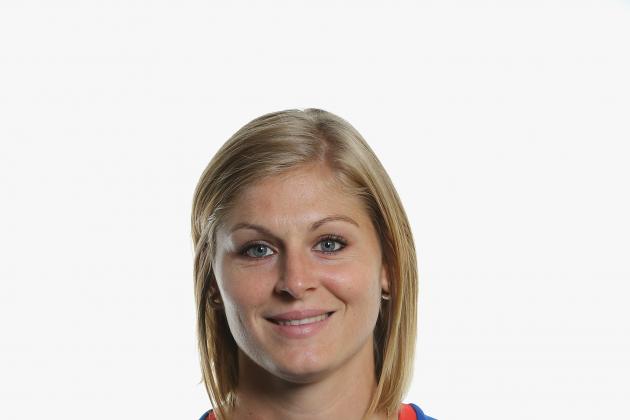 Jeff J Mitchell/Getty Images

OK folks, meet Corine Franco and her absolutely stunning beauty.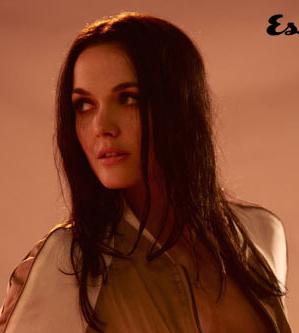 Image via esquire.com
Thank you, Esquire. Without you, we would never have known just how beautiful Victoria Pendleton could be off the track.
Now all we can think about is when Maxim and FHM want to get on board and do something similar with her.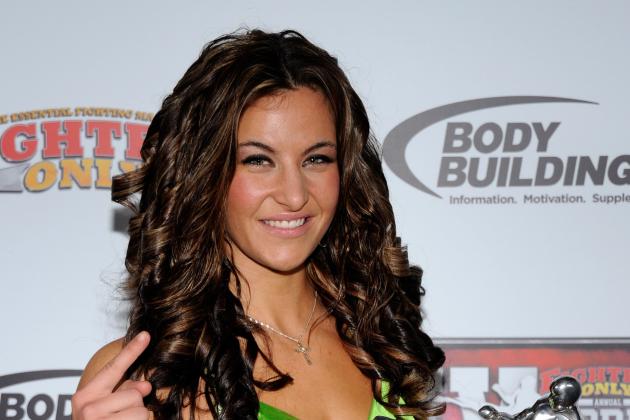 Ethan Miller/Getty Images

2012 is going to be the year of the female MMA fighters. Miesha Tate went from fighter to supermodel overnight.
I never knew she was so dang gorgeous. I watched her fight Ronda Rousey, and all I could think of was who is that chick. Now, all I can think of is when will she retire to become a full-time model.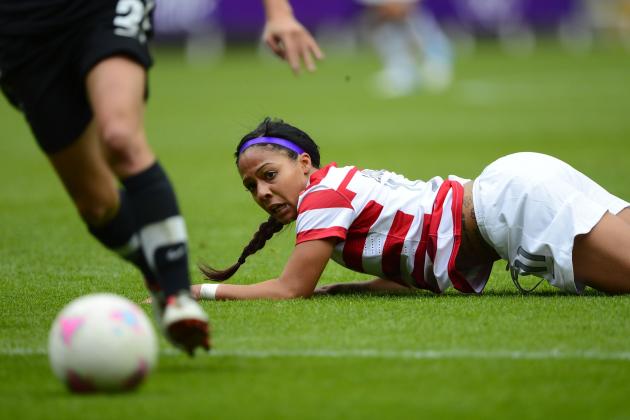 Christopher Hanewinckel-USA TODAY Sports

The United States dominates soccer in the women's division, as displayed in London this year.
So when they added Sydney Leroux to the 2012 roster, I had no idea she was such a babe. And just like her buddy, Alex Morgan, she's a big fan of Twitter.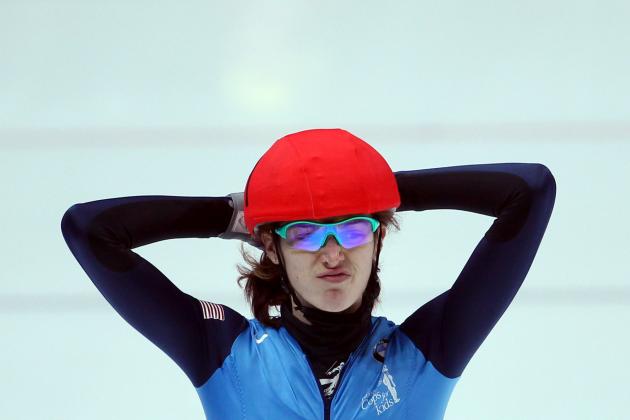 Julian Finney/Getty Images

Yep, speed skating is coming back in 2014. The most exciting sport at the winter Olympics every four years isn't skiing or snowboarding; it is speed skating.
And we'll be happy to see Katherine Reutter and her full-body Speedo fly by us.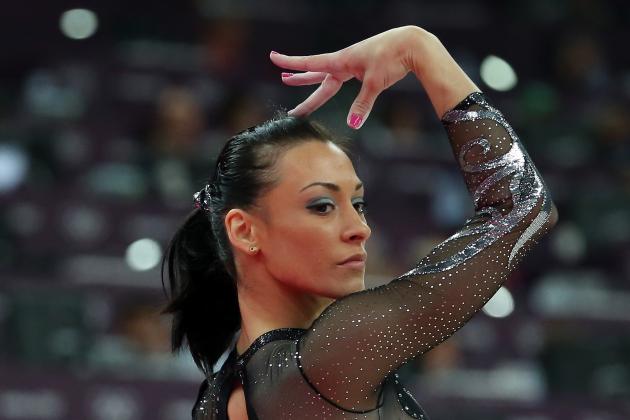 Ronald Martinez/Getty Images

Catalina Ponor's popularity came a bit late in her career, as she is probably done with gymnastics, but she is finally becoming a household name in the States.
I would like to think I helped.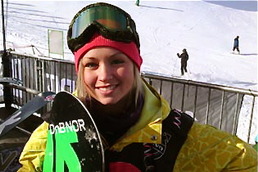 Image via linnhaug.com
If you don't follow snowboarding, you don't know anything about Linn Haug, the former Norwegian Rookie of the Year in 2006.
Don't believe me? Check her site for yourself.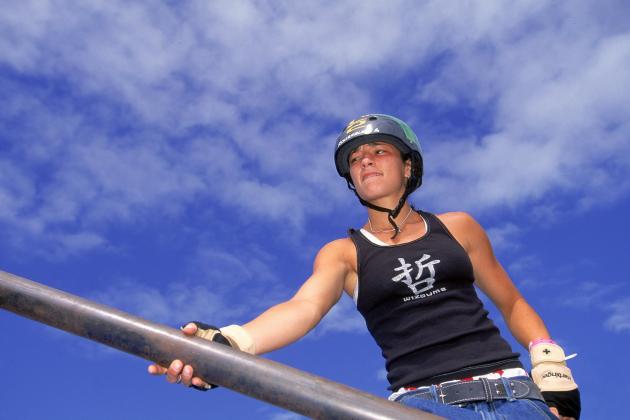 Harry How/Getty Images

From snowboarding to inline skating. If you thought snowboarding was difficult, you haven't tried vert skating.
But unlike us, Fabiola Da Silva is too busy winning medals to worry about falling down.
It is no secret I wasn't a big fan of Lindsey Vonn. I was always the guy that didn't find her as attractive as the media tried to force us to believe.
But then she released this workout video, and I have been hooked ever since.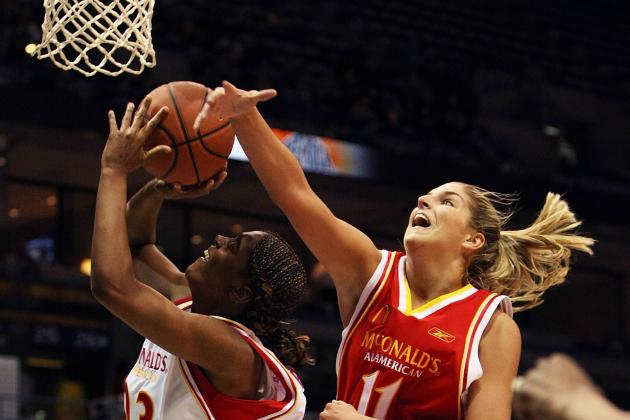 Jonathan Daniel/Getty Images

When a woman is taller than 50 percent of the players in the NBA, she shouldn't be able to sneak up on anybody. Yet somehow, Elena Delle Donne isn't known as one of the most beautiful women in the game today.
The inspirational Elena should be known as a stunningly gorgeous woman with an incredible basketball skill set that should have her playing in the WNBA in no time.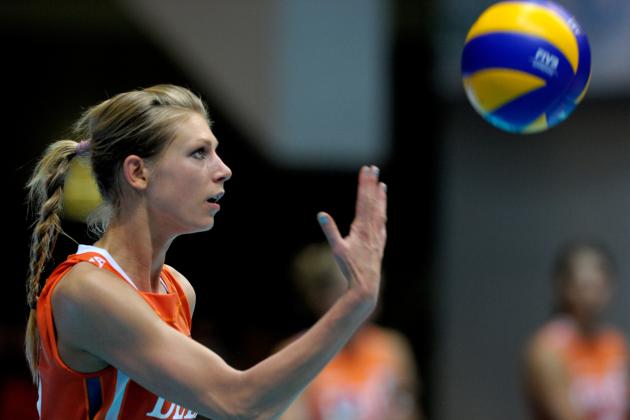 Claudio Villa/Getty Images

Meet Manon Flier. Cool name, great talent and sneaky hot looks. Check, check and check.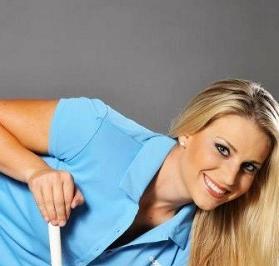 Image via bustedcoverage.com
Golf has been needing a new face, and Meghan Hardin is that face.
She was recently on Golf Channel's reality show Big Break and is now heading towards the LPGA.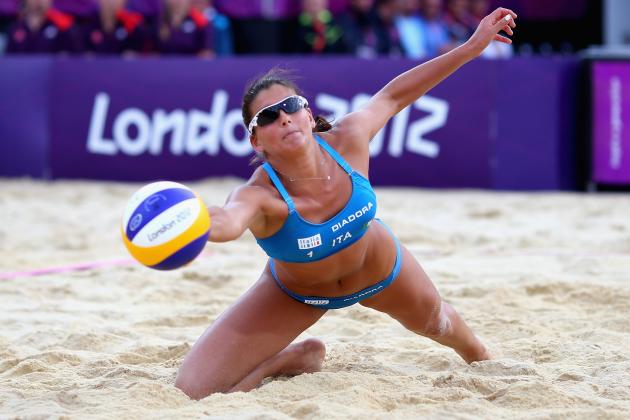 Ryan Pierse/Getty Images

Normally, Italian female athletes make all the lists featuring smoking-hot female athletes.
Marta Menegatti has already made a few of those but her beauty is still something we forget when watching beach volleyball.
We won't forget in 2016 when she wins a gold medal for Italy. Fact.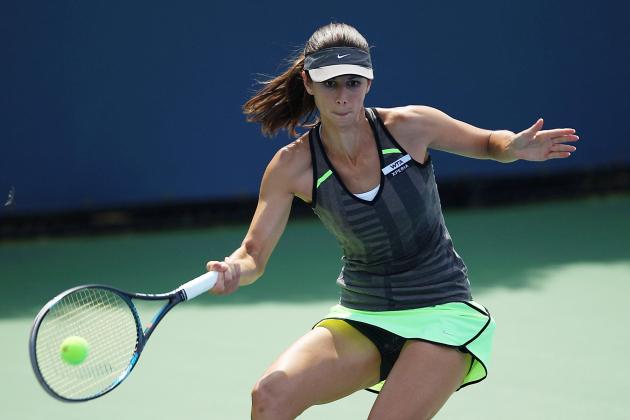 Joe Scarnici/Getty Images

Reports are still coming in on Tsvetana Pironkova. I know I have talked about her in the past, and some of my fellow writers have as well, but I still am not sure you know who this is yet.
Get on the train already; it is leaving the station. Tsvetana Pironkova, say it with me now.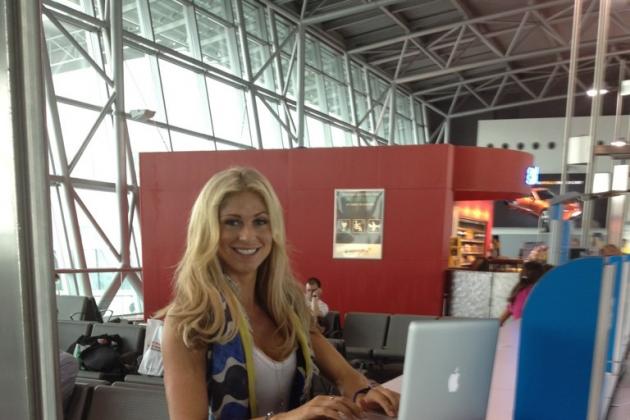 Image via twitter.com
Haven't heard of Maggie Vessey? You aren't alone. Most people have no idea who this goddess is or where she came from, but don't you worry; you are in good hands with me.
Maggie Vessey is an aspiring Olympic athlete in the 800m. And we hope to see her in Rio in 2016 so that you will see what I mean about sneaky hotness.
Joe Camporeale-USA TODAY Sports

One year ago, Ronda Rousey was an up-and-coming female MMA fighter. I had no intentions on including her on any lists of hot athletes. But then, 2012 happened and everything changed.
She showed off her body in the ESPN Magazine body issue, and everyone started asking about her. It wasn't too long before the UFC signed her to a contract, and she is now one of the first female fighters in UFC history.
She easily has the most beautiful smile in sports.