Funny Football Moments: Weekly Video Round-Up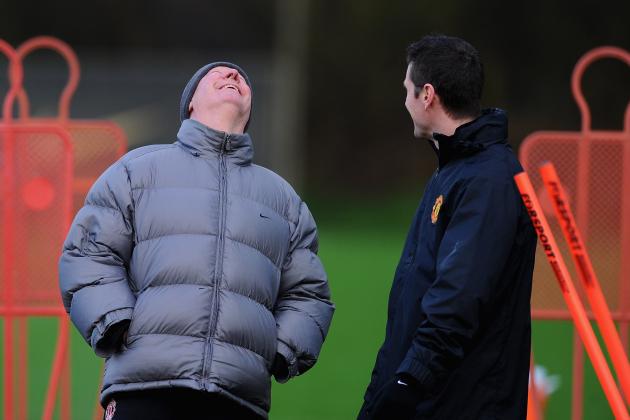 Laurence Griffiths/Getty Images
Fergie having a laugh
Welcome to my first weekly video round-up of "The Other Side of Football".
So you've seen all the goals from the Premier League, know how many passes were completed in La Liga, how many successful tackles in Serie A and just about everything from the most important leagues of the beautiful game.
Well this is a place where you will find football moments from this week that you probably haven't seen yet, from bloopers to amazing goals scored in leagues from around the world, these are events that probably won't make the headlines in sports dailies anywhere, but should.
Begin Slideshow

»
Presumably after an offside decision or an attacker giving away a free kick, this Qatari goalkeeper sends his teammates forward so he can boot the ball up the pitch. Or that's we thought at first maybe. Then he saw his defender to his right and thought it may be nice give the ball to him instead, or not...
There's a reason footballers rarely retire after 35, your reflexes aren't the same, your body can't cope with the physical exertion etc... But technique, many say, stays intact. To prove the point is Monsieur Zinedine Zidane, in a charity match in Porto Alegre, Brazil this week.
Some seasoned footballers have plied their trade across several countries and in some cases, even continents. As such, many have learned a second or even third language after spending several years in foreign lands. Sergio Ramos has always played in Spain.
To stay in the Christmas spirit:
With the league season finishing in October in Finland due to the harsh weather conditions, football fans aren't able to get their domestic fix of the beautiful game during the winter. But for those who have been good, Santa Claus has sent a special gift this year around…
No this isn't a PlayStation tutorial, although considering the skills it could well be... Falcão (no, not that one) scores an absolutely ridiculous goal in a futsal friendly match.
That's all for now...
Hope to see you next week!