Ranking the Top 10 Power Pitchers Still Available Via Free Agency and Trades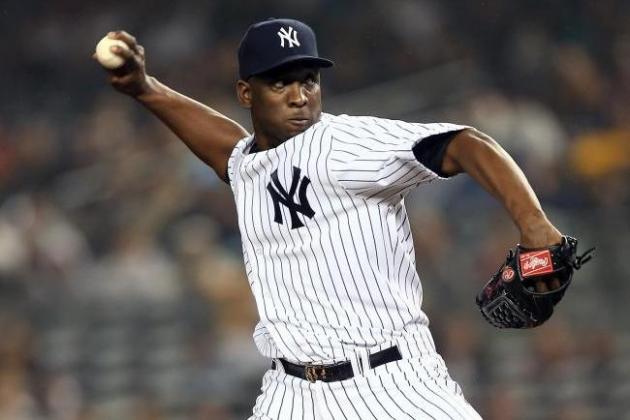 Rafael Soriano seeks a multi-year deal after totaling 42 saves for the New York Yankees last season. Elsa/Getty Images
MLB teams seeking power pitchers for their starting rotations and bullpens can sense the urgency. Friday's signings of Rich Harden and Francisco Liriano—by the Minnesota Twins and Pittsburgh Pirates, respectively—leaves very few reputable arms available.
Between free agency and the trade market, these are the top hard-throwing individuals still capable of high strikeout rates.
Begin Slideshow

»
Dilip Vishwanat/Getty Images
Michael Gonzalez.
Michael Gonzalez began to morph into a lefty specialist several years ago. Though he dominates batters of the same handedness, he has been bashed by those who set up on the opposite side of the plate.
Those platoon splits disqualify the 34-year-old as a candidate for any closer's job.
Aside from his history of elbow and shoulder issues, Gonzalez also allows too many walks to be trusted in high-leverage situations.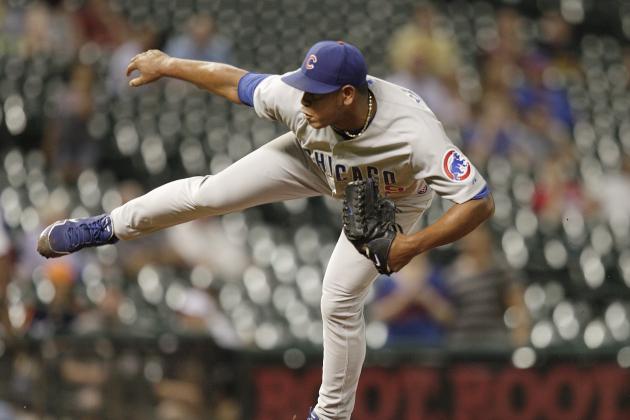 Bob Levey/Getty Images
Carlos Marmol.
The Chicago Cubs nearly dealt Carlos Marmol to the Los Angeles Angels earlier this offseason. The trade fell apart, however, because the team had concerns about Dan Haren's health.
Marmol utilizes a fastball-slider combo to generate tons of strikeouts.
The 30-year-old has serious control problems, but at least he's durable (59-plus appearances for six straight seasons).
The Cubs would eat a significant portion of the $9.8 million remaining on his contract to receive a decent prospect in return.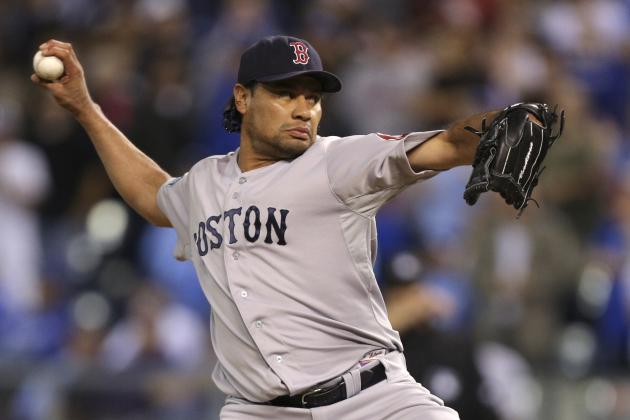 Ed Zurga/Getty Images
Vicente Padilla.
Vicente Padilla pitched out of the rotation as recently as 2010. Most recently, he served as a setup man for the Boston Red Sox.
He signed for $1.5 million last winter and should be in line for a slight raise.
Though Padilla can contribute on the mound, you don't want him in the clubhouse.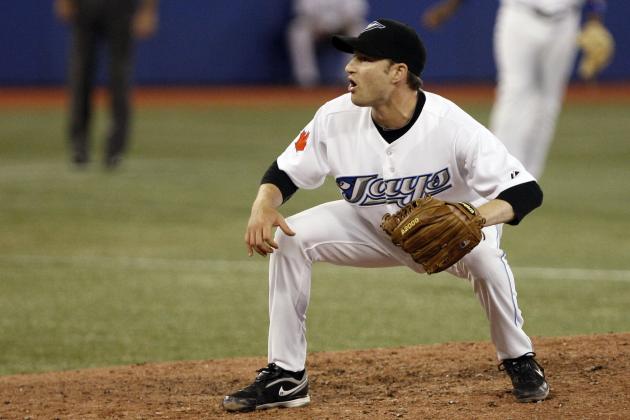 Abelimages/Getty Images
Jason Frasor.
FanGraphs reveals that Jason Frasor is infatuated with his own mid-90s fastball. Approximately 70 percent of his deliveries in nine MLB seasons have been heaters, including more than 75 percent last year.
He tried closing during his rookie campaign, but hasn't seen much work in those situations since.
Unlike the other lifetime bullpen guys in these rankings, Frasor has never posted an earned run average below 2.50.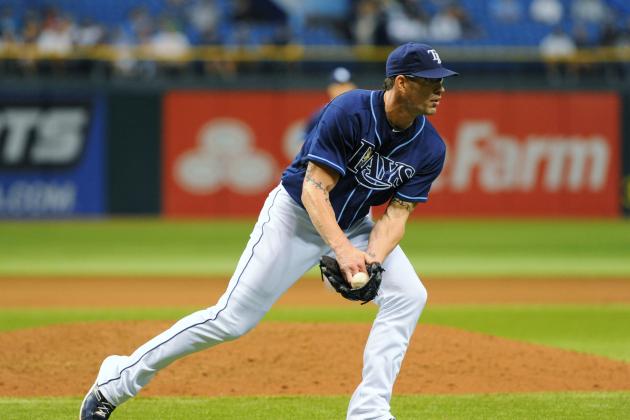 Al Messerschmidt/Getty Images
Kyle Farnsworth.
Kyle Farnsworth probably wants a multi-year deal after bouncing around to five teams in as many seasons.
The right-hander, unfortunately, is coming off an incomplete, unconvincing summer. An elbow strain limited him to 27 innings pitched, and his walk rate spiked.
The Milwaukee Brewers clearly have interest in adding a power reliever. General manager Doug Melvin tells SirusXM's Jim Bowden that Farnsworth is on his team's short list, along with the aforementioned Jason Frasor and Mike Gonzalez.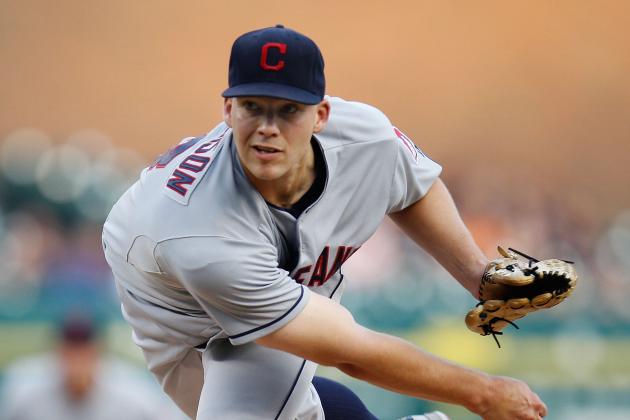 Gregory Shamus/Getty Images
Justin Masterson.
To validate the high praise he earned as a prospect, Justin Masterson needs to develop a respectable third pitch. Excluding his strong season in 2011, the Jamaican-born giant has been very unremarkable in 121 MLB starts.
But the potential is absolutely there.
The Cleveland Indians clearly don't expect to contend with their current roster. With only two more years of arbitration eligibility, Masterson is coveted by teams who have 2013 playoff aspirations.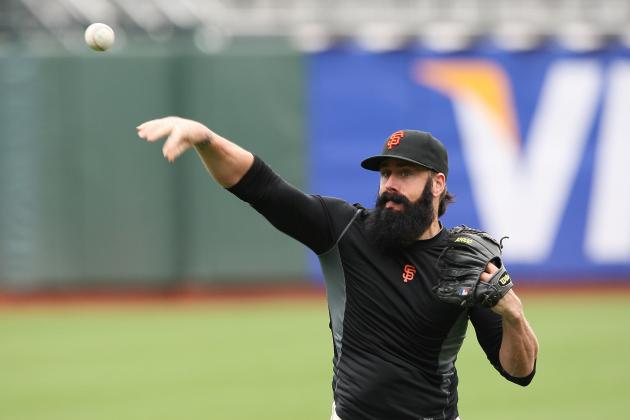 Tony Medina/Getty Images
Brian Wilson.
In April, Brian Wilson underwent the second Tommy John surgery of his career. He began throwing again exactly six months after the procedure and hopes to be ready for Opening Day 2013.
Wilson has extensive ninth-inning experience at the major league level. He averaged 41 saves per season from 2008-2011 and excelled for the San Francisco Giants during their 2010 playoff run.
Agent Dan Lozano tells John Shea of the San Francisco Chronicle that seven teams contacted him with varying levels of interest in Wilson.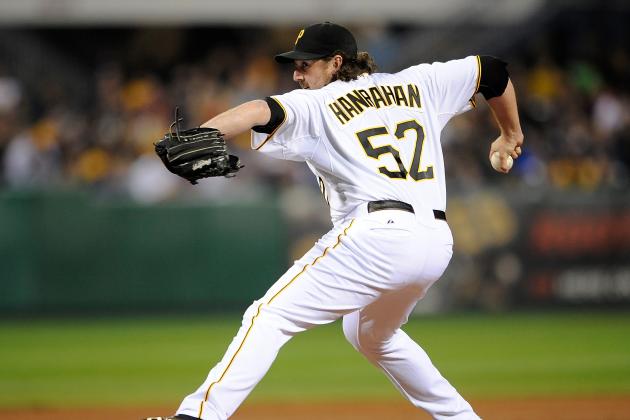 Joe Sargent/Getty Images
Joel Hanrahan.
Jim Bowden confirms that the Boston Red Sox are acquiring Joel Hanrahan in a pending trade that, according to Jon Heyman of CBS Sports, will cost them four players.
He's been among baseball's most unhittable relievers since joining the Pittsburgh Pirates in 2009 (177 H in 229.1 IP). Hanrahan saved 36 games last season and 40 the year before.
However, he lost effectiveness as 2012 wore on. Reduced fastball velocity and a high walk rate were to blame.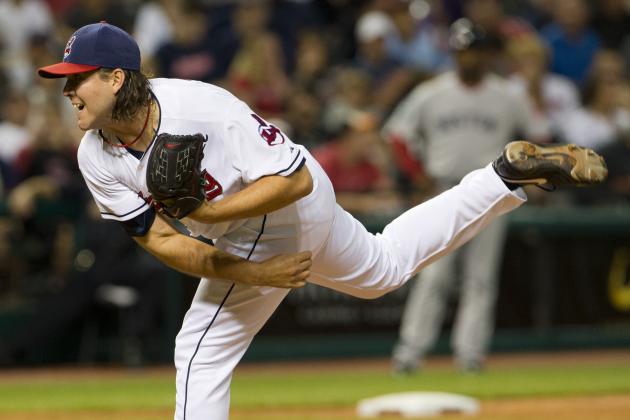 Jason Miller/Getty Images
Chris Perez.
Chatting with Glenn Moore of Cleveland.com, Cleveland Indians general manager Chris Antonetti denies that a Chris Perez trade is forthcoming. However, he explains that the Tribe seeks to improve their outfield and starting rotation.
Shipping away "Pure Rage" could address at least one of those areas.
The two-time American League All-Star issues fewer walks with each passing season. Like most successful closers, he's competitive, outspoken and marketable.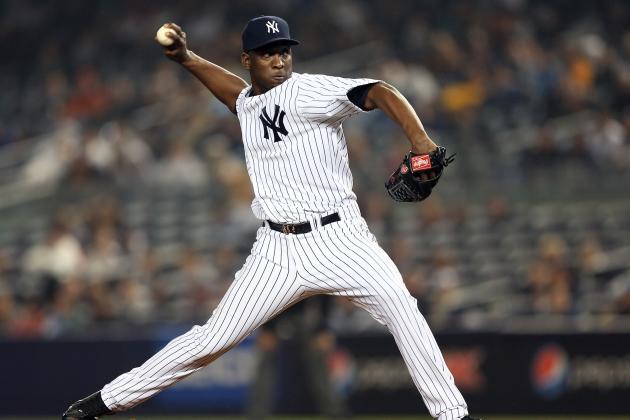 Elsa/Getty Images
Rafael Soriano.
Rafael Soriano finished the 2012 season on such a high note that he declined a $14 million player option to enter free agency.
Not many nibbles so far, but multi-year offers will inevitably come in.
He received recognition on the AL MVP ballot for the second time in three years. Soriano has great poise and very seldom hits batters or uncorks wild pitches.
A lifetime 3.29 strikeout-to-walk ratio separates him from other available power pitchers.