The 10 All-Time Fan-Favorite Light Heavyweights
Mark J. Rebilas-USA TODAY Sports

In the history of mixed martial arts, the light heavyweight division has been considered the glamor division of the sport. The 205-pound weight class has produced some of the biggest stars in the history of MMA.
Think of Frank Shamrock, Chuck Liddell, Randy Couture and a whole lot more.
Who are the 10 all-time fan-favorite light heavyweights? Grab your popcorn, sit back and take a look.
Begin Slideshow

»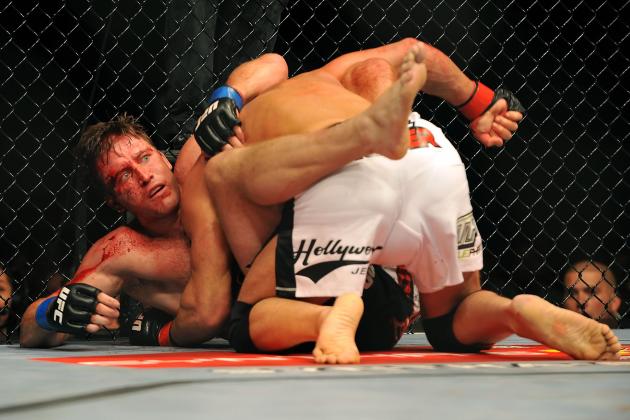 Jon Kopaloff/Getty Images

The blood in the picture above shows that Stephan Bonnar will go to any lengths to win a fight.
Fans love fighters who give it everything they have when they step inside the cage. A lot of people credit Bonnar and Forrest Griffin with bringing MMA to the forefront for their fight at the first TUF finale.
Bonnar may not be the most technical fighter, but he always leaves it all in the cage.
Gary A. Vasquez-USA TODAY Sports

One of the more unfortunate things in MMA is a lot of current fans didn't watch Pride before it folded in 2007. They missed the best all-around fighter in a lot of people's eyes: Mauricio "Shogun" Rua.
The 2005 Pride Grand Prix champion defeated the likes of Rampage Jackson, Alistair Overeem and Antônio Rogério Nogueira while he was in that organization. Fans always wondered what Rua would do if he ever stepped inside the Octagon.
They soon found out.
With his ferocious style, Rua defeated Lyoto Machida at UFC 113 in May 2010 to become the UFC light heavyweight champion.
The former champion has also defeated the likes of former light heavyweight Forrest Griffin and Mark Coleman during his time in the UFC.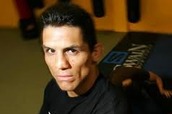 Photo from Fighters.com
Fans remember Frank Shamrock more for his commentary than his fighting. The Strikeforce commentator was the first UFC light heavyweight champion in 1997 when he defeated Kevin Jackson.
Shamrock went on to make to four title defenses including his epic defeat of a young Tito Ortiz at UFC 22 in 1999. A lot of fans consider that fight to be one of the greatest fights in MMA history.
The California native soon left the UFC in a dispute and became the first-ever WEC light heavyweight champion in 2003 after defeating Bryan Pardoe.
Shamrock then dropped to middleweight and became the first-ever Strikeforce middleweight champion after defeating Phil Baroni.
The fighter turned commentator went on to face the likes of Renzo and Cesar Gracie, Cung Le and Nick Diaz before retiring in 2010.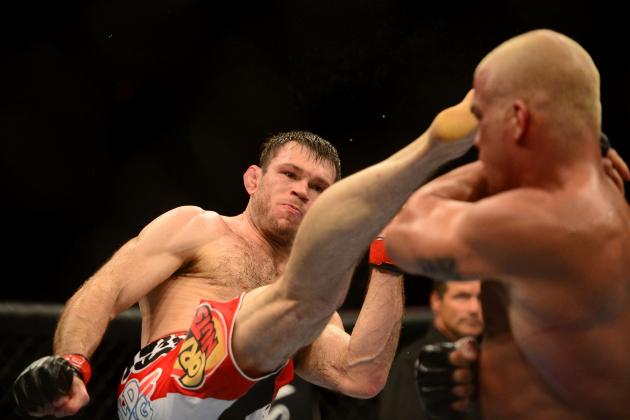 Mark J. Rebilas-USA TODAY Sports

You would take one look at Forrest Griffin and never think he is a fighter.
But perception isn't always reality.
Griffin faced Bonnar in The Ultimate Fighter 1 finale and put on quite arguably the greatest fight of all time. He went toe-to-toe with Bonnar and won an unanimous decision.
That fight put the UFC on the map. Griffin went on to become the UFC light heavyweight champion when he defeated Quinton "Rampage" Jackson at UFC 86 in 2008.
Griffin has also defeated the likes of Tito Ortiz, Shogun Rua and Rich Franklin, who are either in the UFC Hall of Fame or on the way to being inducted.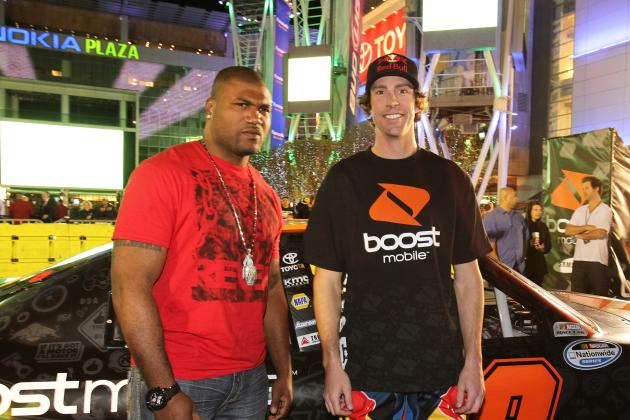 Noel Vasquez/Getty Images

When uou think of Rampage Jackson, you think of one of the most intimidating figures in the history of the sport. With his menacing sneer and the chain around his neck, Jackson has the look of a wrecking machine.
His accomplishments in the cage prove that theory to be true.
He has 21 knockouts in his career including one of Chuck Liddell, which won him the UFC light heavyweight title at UFC 71 in 2007.
Jackson has defeated Liddell twice, Wanderlei Silva, Lyoto Machida and Dan Henderson in his storied career.
Rampage has also starred in The A-Team and plans to pursue more acting roles when he retires from the cage.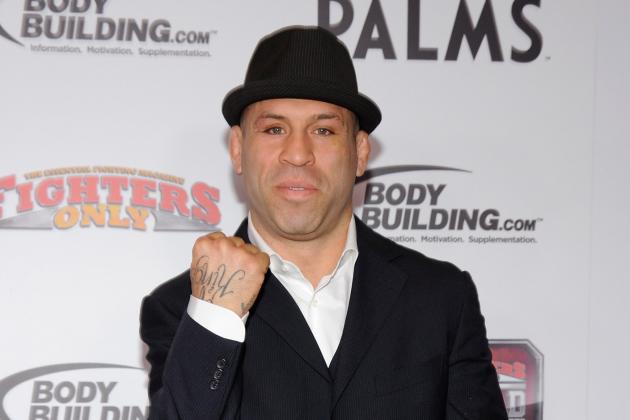 Ethan Miller/Getty Images

Wanderlei Silva has quite arguably the most fan-pleasing style in the history of MMA.
All the former Pride middleweight champion ever wanted to do was stand and bang. That style gave Silva 15 of his 22 wins in Pride by stoppage.
Silva's first loss in Pride was at heavyweight when he lost to Mirko Cro Cop. That showed Silva was ready to take on all comers at any given time.
"The Axe Murderer" has defeated the likes of Rampage Jackson, Michael Bisping and Cung Le in his unbelievable career.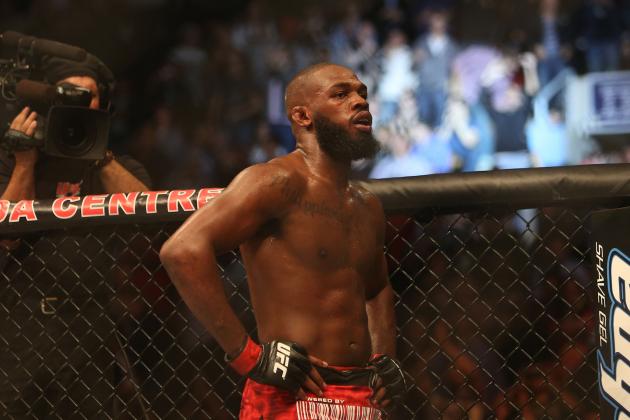 Tom Szczerbowski-USA TODAY Sports

People are wondering why a 25-year-old would make this list.
Well, Jon Jones isn't most 25-year-old fighters. He put the MMA world on notice when he defeated Stephan Bonnar at UFC 94.
After that fight, Jones went on a run that we have never seen.
The New York native became the youngest UFC champion ever when he defeated Shogun Rua at UFC 128. In just 2011 alone, he defended his title against former champions Rampage Jackson and Lyoto Machida.
In 2012, Jones whipped Rashad Evans and Vitor Belfort.
Beating four former world champions in less than two years is quite the feat, and Jones hasn't even come close to hitting his peak.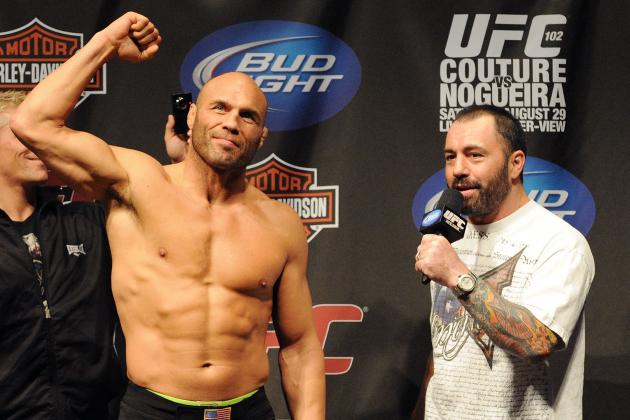 Jon Kopaloff/Getty Images

Randy Couture is one of the most popular fighters in the history of the UFC.
He is one of only two fighters to win titles in two different weight classes as he held titles as both a heavyweight and light heavyweight.
At 205 pounds, Couture has defeated three Hall of Famers in Chuck Liddell, Tito Ortiz and Mark Coleman.
"The Natural" also coached the first season of The Ultimate Fighter and has been a company man when the UFC needed him to take a fight.
Couture retired in 2011. He now acts in movies and gives analysis when the UFC airs on Fox.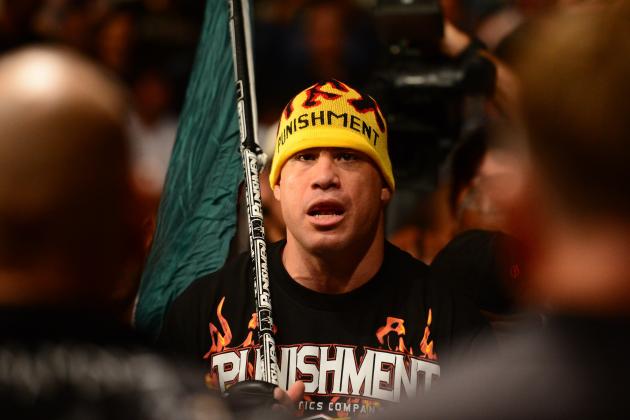 Mark J. Rebilas-USA TODAY Sports

Tito Ortiz was the UFC's first bona fide star in the early days of the organization's run under Zuffa.
After defeating Wanderlei Silva to win the light heavyweight title at UFC 25, Ortiz defended the title a record five times, which still stands today.
Ortiz became the first big pay-per-view draw for the sport with his first fight against Ken Shamrock at UFC 40. Then the California native helped generate the first PPV event with one million buys in a rematch against Chuck Liddell at UFC 66 in 2006.
"The Huntington Beach Bad Boy" has faced the likes of Liddell, Silva, Griffin and Couture in his career.
Ortiz was inducted this year into the UFC Hall of Fame and retired after his fight with Griffin at UFC 148 in July.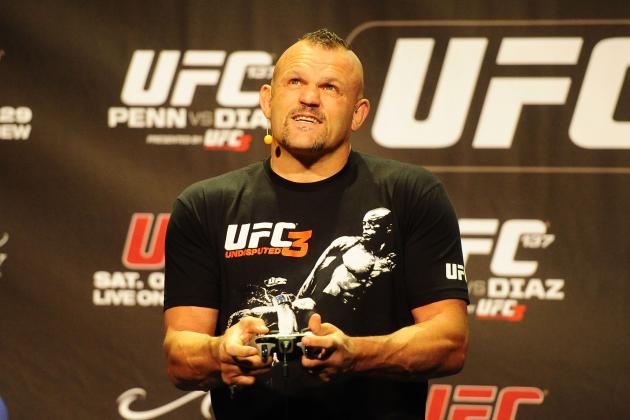 Mark J. Rebilas-USA TODAY Sports

Along with Wanderlei Silva, Chuck Liddell has the most crowd-pleasing style in the history of MMA. With his trademark mohawk, Liddell stood and traded shots with some of the best the sport has ever had to offer.
Liddell has faced the likes of Rampage Jackson, Tito Ortiz, Randy Couture, Rich Franklin and Wanderlei Silva. He fought Jackson, Ortiz and Couture more than once.
The former UFC light heavyweight champion decided to hang up the gloves in 2010 and is now an executive for the UFC.