Mayans Were Wrong: What I'm Anxious for in 2013 and Beyond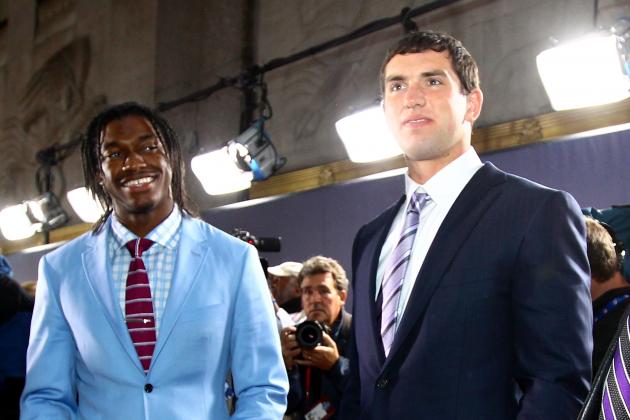 Al Bello/Getty Images
RG3 and Luck: So much more to see
It's 9:04 a.m. on Friday, Dec. 21. Whew. The world's still here.
It's a good thing because I have so much to do and look forward to. The following is a list of things for each of the major sports that I'm excited to see. Please feel free to agree, disagree, ridicule and share your list.
I should let you know that the last slide deals with the horror in Newtown, Conn. If you've had enough and want to skip, I understand.
Begin Slideshow

»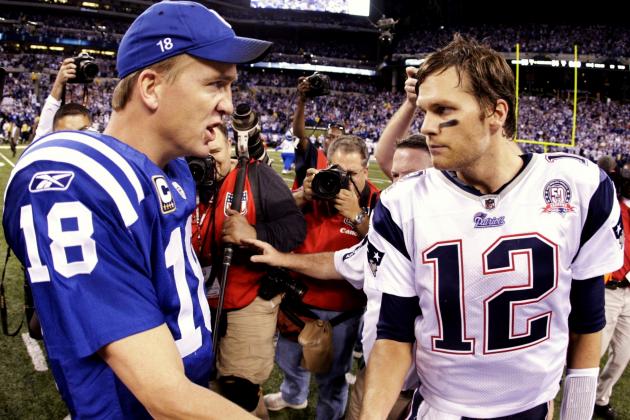 Jamie Squire/Getty Images
Manning and Brady: A pair for the ages
We are in a golden age of quarterback play in the NFL. Yes, rule changes have helped, but there's no denying how many great quarterbacks we now get to watch.
What a pleasure it's been watching Peyton Manning and Tom Brady battle all these years. There's not a lot better in sports than great rivalries and matchups. Unfortunately, Father Time is undefeated and will even get these two at some point. Let's enjoy them for as long as we have them
On the other end of the spectrum are the young guns just starting their NFL careers. Wow. The 2012 draft will go down in history as the draft of the quarterback. We expected Andrew Luck and Robert Griffin III to be great players. I can tell you that I thought Miami made a mistake in taking Ryan Tannehill with the eighth pick in the draft. And I thought Pete Carroll and Seattle were nuts for drafting Russell Wilson in the third round after giving fairly big bucks to Matt Flynn in the off season.
This is why I don't run an NFL team.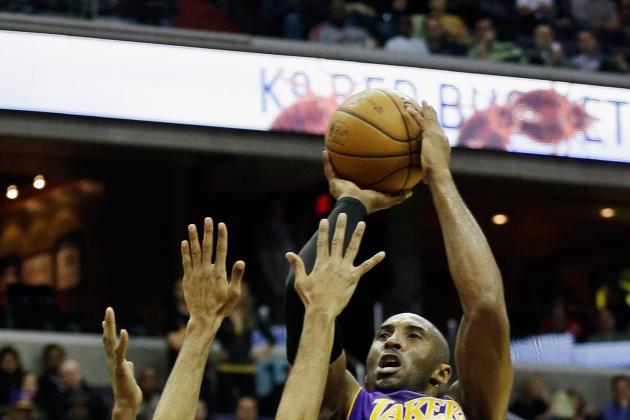 Rob Carr/Getty Images
This is Kobe's 17th season for Pete's Sake!
I mentioned in the previous slide that Father Time is undefeated. Well, he'll win this one too, but the game against Kobe is in overtime.
Believe it or not, this is Kobe's 17th season in the NBA. That's the number that needs to be looked at in longevity as opposed to age. The pounding your body takes in the NBA is much worse than in college.
While there's no denying that Kobe's game has slipped, that slippage is really, really minute. He still has incredible hops and remains an elite player. Keep in mind that the immortal Michael Jordan played 15 years in the NBA. His last two were spent as a player with a YMCA like game of backing his defender in and then shooting a fade away over him. He couldn't turn the corner on anyone. Kobe still can.
I'm also anxious to watch LeBron continue to collect rings, as I don't think he is done. Will he get to five or six? I don't know, but I'm glad I get to watch him try.
I'm also glad I get to watch Kevin Durant and Carmelo Anthony trying to climb that mountain required to scale to get their first ring.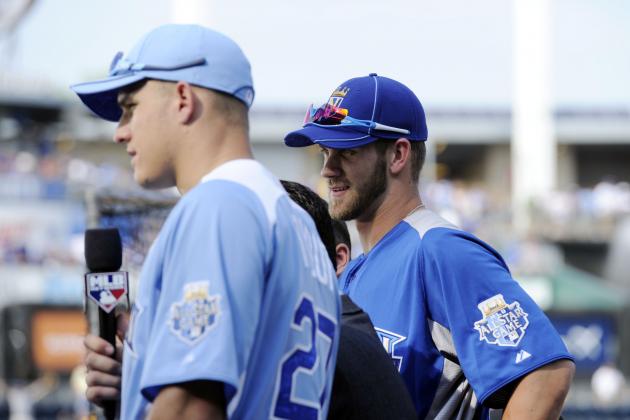 H. Darr Beiser-USA TODAY
Mike Trout and Bryce Harper
Mickey Mantle is considered perhaps the greatest five-tool player in the history of major league baseball. Every once in a while a player comes up and draws some comparisons to Mick. He then falls short of those expectations.
Then came 2012. Not one, but two players deservedly draw those comparisons. And wait, they are 20 and 19 years of age.
The Angels' Mike Trout and Nationals' Bryce Harper burst on the scene together and will forever be linked. I can't wait to see if they live up to their early success. Here's thinking they will.
For years the American League East has been dominated by the Yankees and Red Sox with the Tampa Bay Rays poking about the last few years. 2013 will bring a fourth team roaring into the mix. No, not the Orioles. The Toronto Blue Jays went crazy nuts this offseason and re-made their roster. It will be fun watching them challenge the big boys.
Brad Penner-USA TODAY Sports
Commissioner Gary Bettman
Something? Anything? Is this thing on?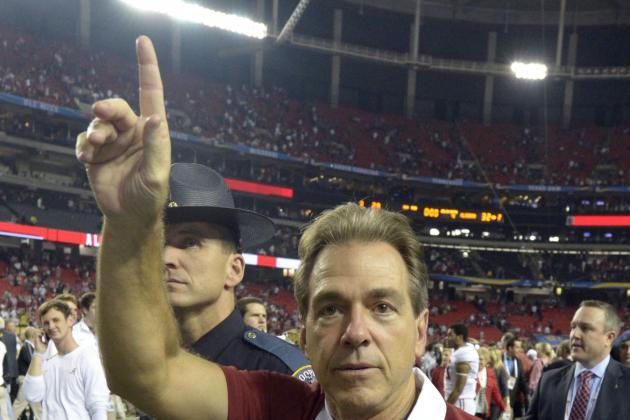 USA TODAY Sports
Alabama's Nick Saban
Do you all realize what Nick Saban has done? After winning a BCS Championship at LSU, he has won two of the last three at Alabama. And has the Tide in position to win yet another in a few weeks. Digest, I'll wait...
See my point?
Will he win his third in four years? Then what? The Browns? I can't wait to find out.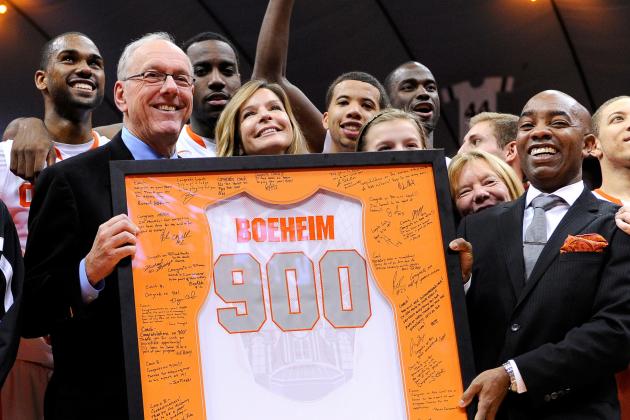 Rich Barnes-USA TODAY Sports
Syracuse's Jim Boeheim
You can go 30-0 for 30 years and just have 900 wins. Jim Boeheim has joined Coach K and Bobby Knight as the only three to accomplish that in Division I Men's Basketball—Boeheim being the only one to do it at one school. He's been on the hill in Syracuse for 50 years, since arriving in 1962 as a skinny freshman walk-on.
How many more will he win? 1000? Who knows? He's showing no signs of slowing down and his recruiting classes have been ridiculous recently. He'll be back next year for sure since he doesn't want coach-in-waiting Mike Hopkins' first year to be their first in the ACC. I don't see Boeheim leaving all that soon.
I don't mean to diminish what Coach K has done at Duke. I think he's had the best college coaching career in history. Yes, I think he's accomplished more than John Wooden given the difference in eras. Yesterday's news that Jabari Parker is coming to Durham shows that Coach K still has it in recruiting.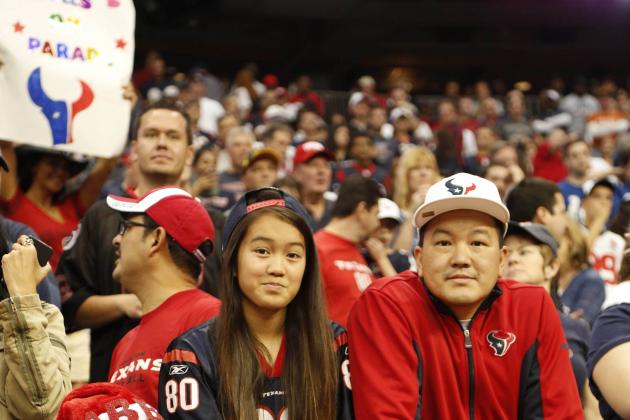 Thomas Campbell-USA TODAY Sports

I've tried this week to write something about the horror in Newtown. I've not been able to. When I thought about what I look forward to in 2013, I realized that 27 families there can't fathom looking forward to anything.
I pray that time truly heals all wounds for those families. As the calendar page turns to 2013, those families hopefully will realize that the most horrific year imaginable is at least over. My heart aches for you and I pray every night that the day that has just ended brings you just a bit more healing.
Remember:
Charlotte Bacon, 6
Daniel Barden, 7
Olivia Engel, 6
Josephine Gay, 6
Ana Marquez-Greene, 6
Dylan Hockley, 6
Madeleine Hsu, 6
Catherine Hubbard, 6
Chase Kowalski, 7
Jesse Lewis, 6
James Mattioli, 6
Grace McDonnell, 7
Emilie Parker, 6
Jack Pinto, 6
Noah Ponzer, 6
Caroline Previdi, 6
Jessica Rekos, 6
Avielle Richman, 6
Benjamin Wheeler, 6
Allison Wyatt, 6
Rachel Davino, 29
Dawn Hochsprung, 47
Anne Marie Murphy, 52
Lauren Rousseau 30
Mary Sherlach, 56
Victoria Soto, 27
Nancy Lanza