Is Steve Nash Sandbagging?
Use your ← → (arrow) keys to browse more stories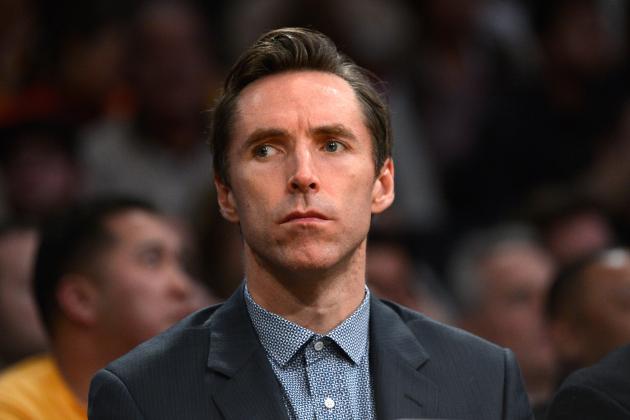 Kevork Djansezian/Getty Images

EL SEGUNDO, Calif. -- To hear Steve Nash tell it "a lot of people are excited to see an out-of-shape guy" play. Not only is his broken left leg still going to be painful for another three to four weeks, even if he's able to play again, his conditioning isn't close to the standards he generally holds himself to.