6 NBA Teams Guaranteed to Win 50 or More Games
Mike Ehrmann/Getty Images

At just a quarter-way through the season, the elite teams in the league are already establishing their margin over the rest. They have gone far enough to even guarantee themselves at least a 50 wins this season.
We can usually formulate a general idea of these teams before the season even starts, because generally speaking, there is a select group of teams who are always good for an indefinite period of time. This phenomenon takes place in every sport, not just basketball. It intuitively makes sense, too. When a team is set, it remains set for a good chunk of time.
That said, there is always an occasion where a team does not live up to its usual standards (cough, Lakers, cough, cough). Which leads me into the necessary emphasis on one word: Guarantee.
In order to make the list, teams must already have a convincing argument. Also note that just because a team does not make the list, it does not mean it's not capable of winning 50-plus games. It is just that at the moment, its chances do not look as convincing as other teams who made the list.
So let's get started to make you feel really good (or really bad) about your favorite team...
Begin Slideshow

»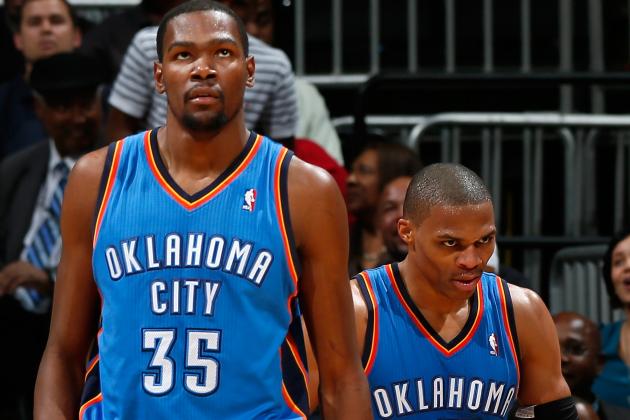 Kevin C. Cox/Getty Images

Current Record: 21-5
Key wins: Clippers 117-111 OT, Nets 117-111, Spurs 107-93
Considering the Oklahoma City Thunder have the best record in the league at the moment, this is a no-brainer.
Not only do the Thunder average the most points per game in the league (105.6), they also lead the league in free-throw shooting (84.5 percent). Regardless of the fact that they have scorers like Kevin Durant and Russell Westbrook to win them close games, it is important to note that they are collectively a premier team at the foul line, because that is essentially where games can be won or lost.
The Thunder always try to execute every play and do not take a game for granted. It just goes with their personality. And after losing in the Finals last year to the Miami Heat, a 50-plus win season is just a mere part of their goal this year.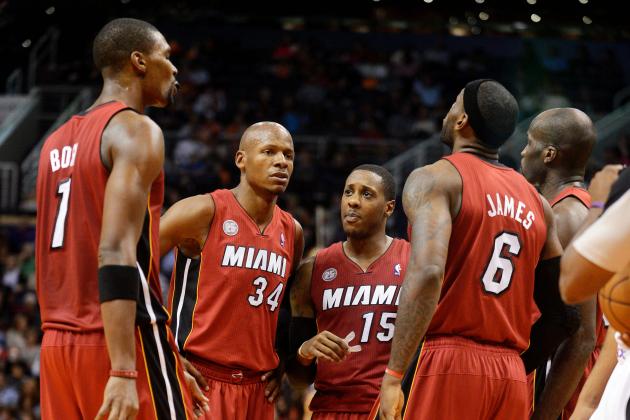 Jennifer Stewart-USA TODAY Sports

Current Record: 17-6
Key wins: Boston 120-107, Brooklyn 103-73, Atlanta 95-89, Spurs 105-100
Is it safe to assume that the returning champions with LeBron James, Dwyane Wade, Chris Bosh and Ray Allen will win more than 50 games? Of course it is. In fact, it is much safer to assume this than the opposite.
They have arguably the best three-point shooter to ever play the game and arguably the best all-around player to ever play the game. The Heat's lineup is virtually flawless.
However, we all know that the games are played for a reason. Despite their quality wins and brilliant lineup, they are not without struggles. They lost to the Knicks twice (both 20-point losses), were unable to defeat the Grizzlies and in one game, just barely defeated the Wizards.
Either way, the Heat were able to win 46 games in a 66 game season last year—50-plus in an 82 game season should be no problem at all.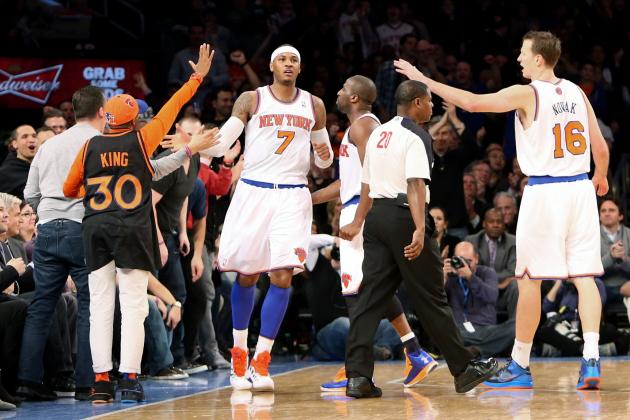 USA TODAY Sports

Current Record: 19-6
Key wins: Heat 104-84, Spurs 104-100, Heat 112-92, Nets 100-86
At the rate this team is playing, Carmelo Anthony specifically, it is hard to even picture the New York Knicks slowing down or hitting something even close to a slump.
Anthony is playing out of his mind, averaging 28 points and 6.2 rebounds per game, and he only trails Kobe for the scoring title by 1.5 points per game. If not for him, the Knicks would not be where they are today, no question about it.
What really sticks out about the Knicks season so far is their success against the Heat. In fact, Anthony missed one of the games, and the Knicks still managed to win by 20.
New York is an experienced team with depth, and while it obtains its 50-win season, it will be making a legit push for the championship.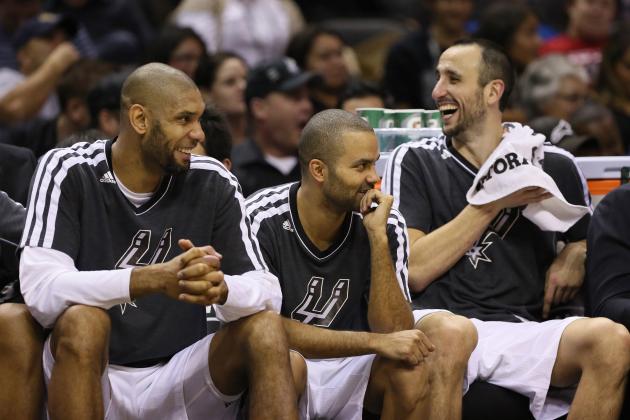 USA TODAY Sports

Current Record: 19-8
Key wins: Thunder 86-84, Celtics 112-100, Grizzlies 99-95 OT
Remember when I said teams remain good for a good chunk of time? Yeah, the San Antonio Spurs are one of them.
In fact, the Spurs have not recorded less than 50 wins in a year since the 1998-99 season. They are entering their 14th consecutive year accomplishing this. And for most of the time, the Spurs have had the same core of Tim Duncan, Tony Parker and Manu Ginobili.
The chemistry and experience their core has never seems to fail, even at an average age of roughly 34. Thus far, their offense ranks third in the league in points per game (104.4) and first in assists per game (25.4). The Spurs also continue to flourish in their half-court offense orchestrated by Parker and established by Gregg Popovich at the start of their 14 year run.
Their time may be running out, but this season will see them be legit competitors yet again.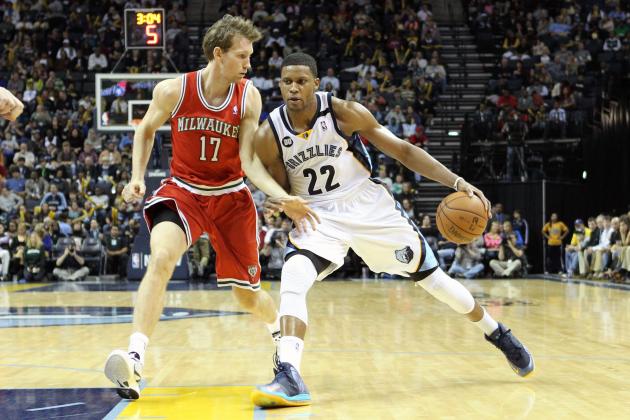 USA TODAY Sports

Current Record: 17-6
Key wins: Heat 104-86, Thunder 107-97, Knicks 105-95
The Memphis Grizzlies started out hot with a record of 14-3, but they ended up slowing things down recently, winning just three of their last six games.
Nevertheless, it is hard to argue that their start of the season was a fluke—it's almost foolish. They took down arguably the top three teams in the league, and they currently have the No. 1 defense in the league, allowing just 89.5 points per game.
Remember this did not come out of nowhere either. This team won 41 games last year, and it was just two years ago when it upset the No. 1 seeded Spurs in the first round of the playoffs.
The Grizzlies have talent, and they have a core which has been growing for a few years now. By season's end, Memphis will be a textbook example of a team who quietly put together a contending team through the draft and smart front-office moves.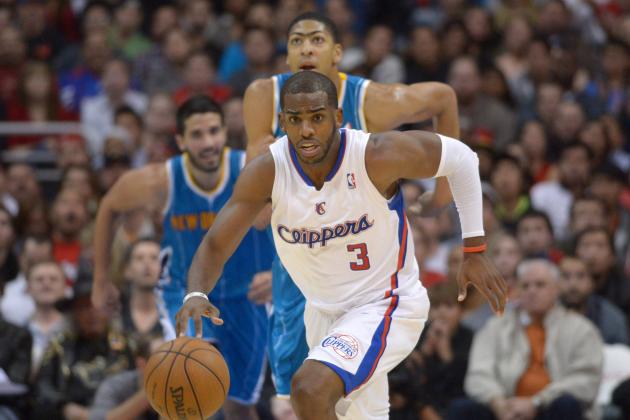 USA TODAY Sports

Current Record: 19-6
Key wins: Grizzlies 101-92, Heat 107-100
As long as the Los Angeles Clippers can stay healthy, they should be able to accomplish winning 50 games by the end of the season.
While DeAndre Jordan and Blake Griffin are nailing slam dunk after dunk, the Clippers have put together a solid all-around season. They rank eighth in points per game (101.3), third in assists (23.2) and fourth in points allowed per game (92.4).
The Clippers also flourish in the transition game. They are a young team who enjoys to run, and they take advantage of their youth—they lead the league in fast-break points per game with 18.2). Chris Paul is a key contributor in all of these things, because he facilitates almost every play and elevates everyone else's game.
Along with their dominant frontcourt and Paul, the addition of Jamal Crawford has made a substantial impact on the Clippers' perimeter shooting, as Crawford is shooting 43 percent from beyond the arch and averaging 16.6 points per game.
Bottom Line: The Clippers are an exciting yet also intimidating team who will make its own run this year.