6 Players That Deserved to Top Fans' Ballot in NFL Pro Bowl Voting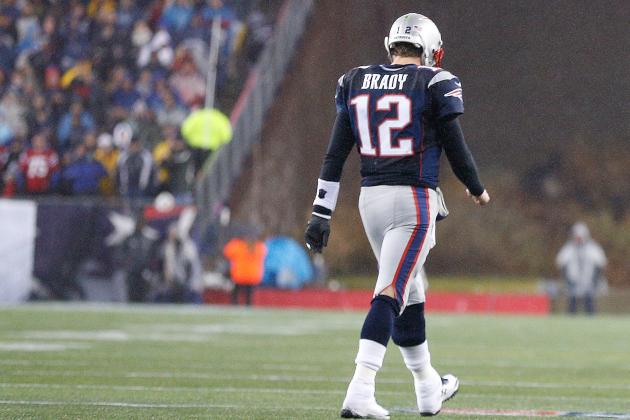 Jim Rogash/Getty Images

The results of the NFL Pro Bowl fan voting have been revealed, and as expected there are some omissions.
Fan voting can be quite a frustrating beast for many sports fans. It's often the case that the most popular players in the league are selected over much more qualified candidates.
It will be interesting to follow the NBA All-Star voting to see if Jeremy Lin makes the West squad with the swell of Chinese voters behind him. It's the reason why Yao Ming was consistently the top vote-getter in the entire league.
In the NFL, however, it's rare that this happens. The fan vote is compiled with that of coaches and players. Each group gets a third of the final vote.
It's a much better and fairer process in trying to sort through the most-deserving Pro Bowlers.
While you can't say that a player has exactly been snubbed, you could argue that the wrong decisions have been made at some positions.
Here are six players that deserved to top the fan vote in their respective positions.
Begin Slideshow

»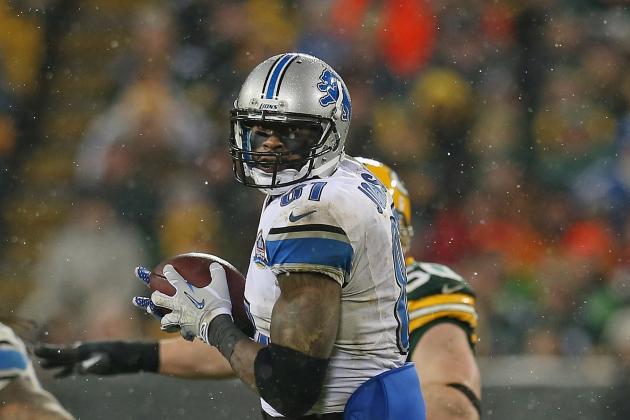 Jonathan Daniel/Getty Images

While fans can often be guilty of simply picking the biggest names without regard to the numbers, selecting Calvin Johnson would have been the right decision.
He leads the league in receiving yards by almost 300 yards even though the player in second place, Brandon Marshall, has one more reception.
Johnson has averaged almost 16 yards a catch, with 32 receptions of 20 yards or more.
The Detroit Lions have been one of the biggest disappointments of the season, but you can't blame the wideout.
Johnson, if anything, has been hurt by the erratic play of Matthew Stafford. While he's racked up a ton of yards and thrown 17 touchdowns, Stafford has 15 interceptions.
Megatron has been the best receiver in the league, and he has the numbers to back it up.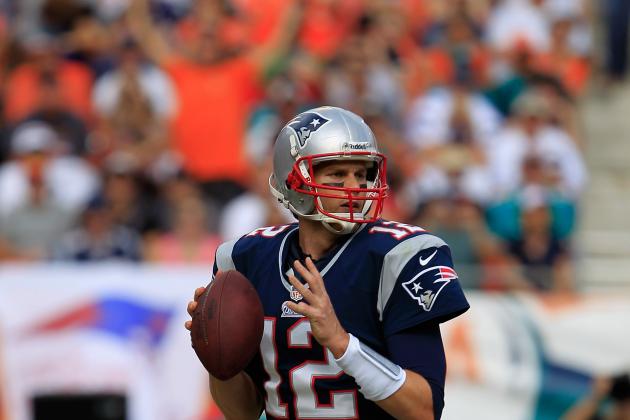 Chris Trotman/Getty Images

It's easy to see where the fans were coming from in selecting Peyton Manning at quarterback for the AFC. He's been one of the stories of the season, coming back from neck surgery while failing to show any sort of drop-off from his peak.
A case can certainly be made for each player, but Tom Brady was a more deserving alternative.
Brady might have a lower passer rating and one less touchdown than Manning, but he's thrown for more yards and managed to throw four fewer interceptions.
He's also been unable to rely on as good of a defense as Manning's Broncos. New England's defense ranks 27th in yards per game, while Denver's is near the top at No. 4.
The Patriots also have had a tougher road through the season. Their strength of schedule (.536) is 50 points higher than the Broncos'. In addition, New England's strength of victory (.511) is over 100 points higher than that of Denver.
On the whole, the accomplishments of Brady overshadow those of Manning.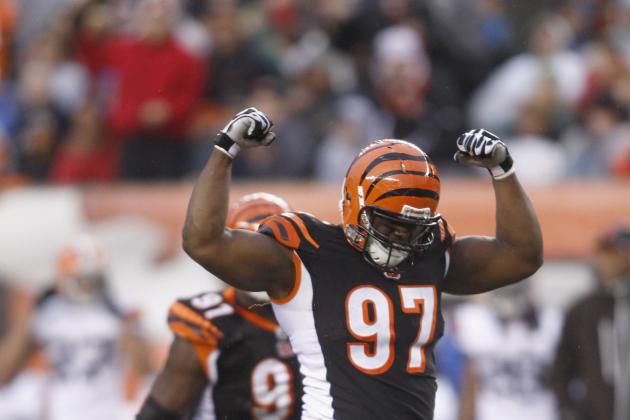 John Grieshop/Getty Images

Haloti Ngata is without a doubt a huge run-stuffer. He immediately made a huge impact on the Ravens defense.
However, in 2012, Geno Atkins has been much more productive.
Andy Dalton and A.J. Green might form one of the best quarterback-receiver tandems in the league, but Cincinnati wouldn't be anywhere near the playoffs if it weren't for its (at times) dominant defense.
The Bengals have had one of the best pass rushes in the league. They lead the NFL in sacks, and Atkins is a huge part of that.
He leads all defensive tackles in sacks, with 10.5. Atkins has also forced two fumbles. While Ngata has built his reputation on stopping the run, Atkins has twice as many run-stuffs on the season.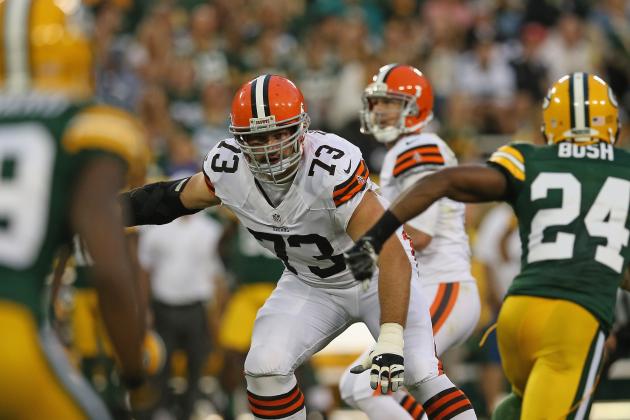 Jonathan Daniel/Getty Images

Ever since coming into the league, Cleveland Browns offensive tackle Joe Thomas has been one of the best in the game. His spectacular play is often overshadowed by what has been a very porous offensive line overall.
Thomas has managed to make the Pro Bowl in each of his five professional seasons, and he has been an All-Pro in the last three.
This year has been no different. Thomas is an absolute rock on the left side, and the Browns as a whole have been steadily improving throughout the year.
Michael Oher has done very well since moving to left tackle at the beginning of the season, but he hasn't been as good as Thomas.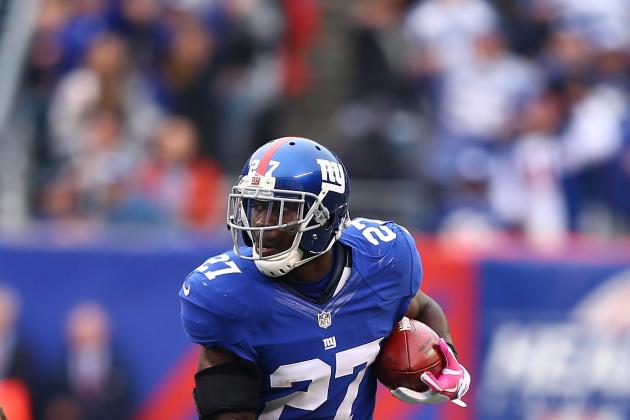 Al Bello/Getty Images

The fans were on the right track by looking at a Michigan safety, but they picked the wrong one.
Charles Woodson has been great over his entire career, but in 2012 he's been outplayed by fellow Wolverine Stevie Brown. Brown has been an absolute ball hawk in the Giants secondary.
He leads all safeties with seven interceptions. Woodson, on the other hand, has managed only a single interception. Brown's taken those picks back a total of 259 yards, which is almost 100 more yards than Ronde Barber, who ranks second in that stat.
Brown's also ahead of Woodson in almost every statistical category, including tackles, forced fumbles and passes defended.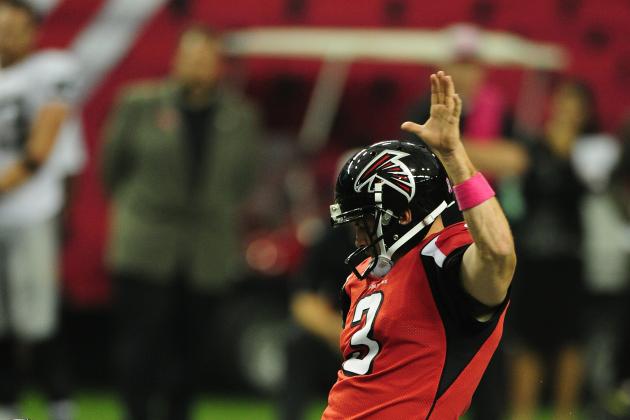 Scott Cunningham/Getty Images

If there's one issue in football right now that should make a football fan's blood completely boil over, it's the fact that David Akers was selected for the Pro Bowl over the Falcons' Matt Bryant.
Yes, Akers has been good this season—but not good enough to warrant putting him at the top of the voting for NFC kickers.
Akers has made only 25 of his 35 attempted field goals. Sure, he tied the record for longest field goal ever with his 63-yarder, but one play shouldn't negate the fact that there are more worthy kickers.
Bryant is perhaps at the top of that list. He is second in the NFL in field goals made, with 31. His conversion percentage is also almost 15 points higher than that of Akers.
Bryant has also been very effective from long range. He's gone 14-17 from 40 yards or further.