Falcons vs. Lions: 10 Keys to the Game for Detroit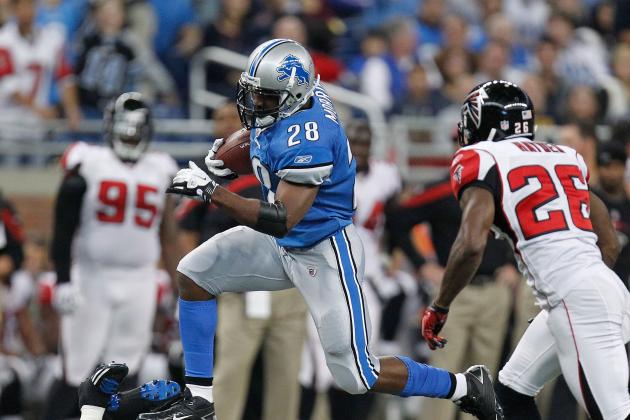 Gregory Shamus/Getty Images

The Detroit Lions take on the Atlanta Falcons in Week 16 at home in a contest that will be shown on national television, and there a few keys to the game for us to examine.
There are certain aspects in each matchup that are important, and they will determine whether a team wins or loses.
The Lions put up a putrid performance last week in Arizona, and this week's game gives them a chance to show that they care and haven't mailed it in. They have taken national heat all year for their undisciplined play, and the game against Atlanta gives NFL fans across the country another look at the Lions.
A playoff berth is long out of the picture for the Lions, and they are playing for nothing but pride. They are decimated with injuries though, and the game against the Falcons comes at a bad time in the season for Detroit.
This is going to be a tough game for the Lions.
Let's take a look at the 10 keys to the game for the Detroit Lions.
Begin Slideshow

»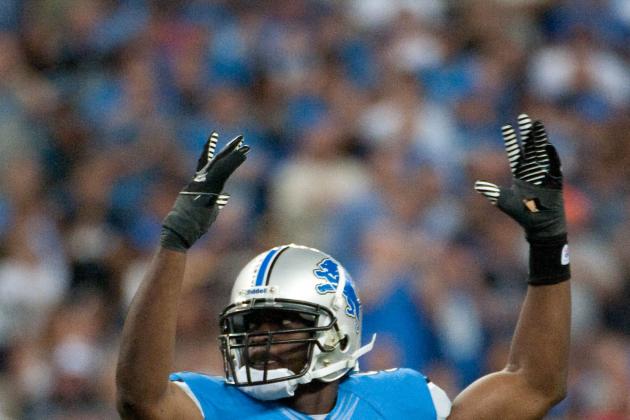 Tim Fuller-USA TODAY Sports

The Lions always get a home-field advantage by playing in front of a loud, raucous crowd, and Saturday night should be no different. The fans will be well-lubricated, and the noise will cause problems for the Falcons offensive line.
The Lions need to stay in this game to keep their home fans in the game, and that's going to be the tough part. The Lions are missing so many regulars to the injured reserve list that Detroit's talent level is nowhere near where it was when these teams met early in the 2011 NFL season.
The combination of noise and the Lions' aggressive defensive line can get the Falcons offensive line jumping. If the noise and aggression can put the Falcons in clear passing situations, Detroit's pass-rushers can go and get Falcons quarterback Matt Ryan.
This is what happened at Ford Field in 2011, and it shouldn't be different on Saturday night.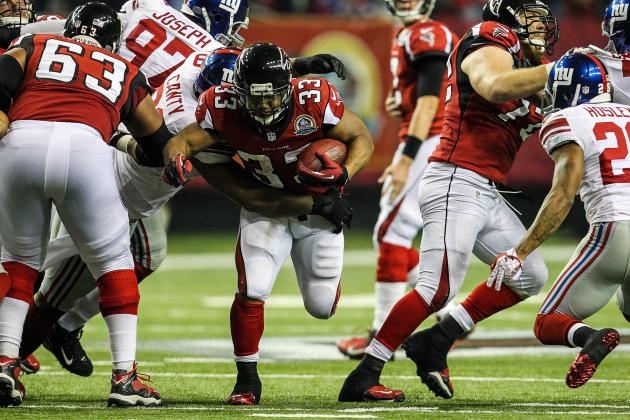 USA TODAY Sports

Michael Turner is built like a bowling ball, and he can't be allowed to get going before contact is made. If the Lions allow him to run downhill, they are going to be in trouble.
One way to prevent that is to keep a spy on him.
The Lions need to use linebacker Stephen Tulloch as their spy. He is just as quick as Turner is, and he is a smart player who can make it to the proper hole to stop Turner before he reaches the second level of the Lions defense.
This doesn't mean that Tulloch is the only player responsible for stopping Turner. It is going to take a group effort.
In a perfect world, Ndamukong Suh will get pressure from inside, causing Turner to move laterally across the line of scrimmage and slowing his downhill attack.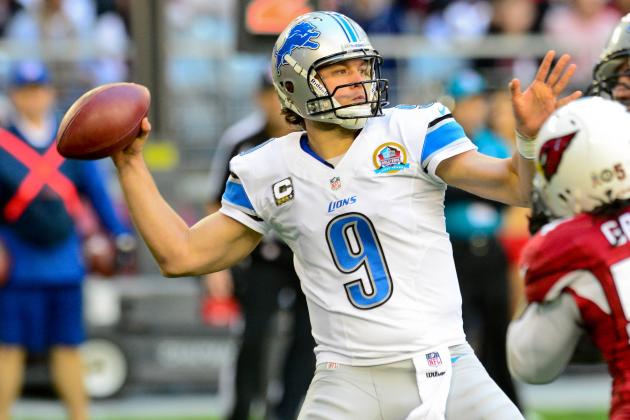 Matt Kartozian-USA TODAY Sports

The Lions offense needs to take pressure off the defense in Week 16 by putting points on the board.
The best way the Lions can accomplish this is to get quarterback Matthew Stafford into a rhythm early, even if it is at the expense of the running game.
The Lions aren't going to run the ball with a great average; that's just not how they are set up to play on offense. The Lions were set up to spread out defenses and throw the ball all over the field, but the loss of talent is seriously hampering the offense.
This means that offensive coordinator Scott Linehan might have to ditch the shotgun draw and focus on getting the ball down the field. The offensive play-calling has been conservative lately, but in all fairness the Lions are not playing with their regulars on offense.
The Lions are without wide receivers Nate Burleson, Titus Young and Ryan Broyles. This is an incredible amount of talent that is not on the field, but players like receiver Calvin Johnson and tight end Tony Scheffler are going to have to continue to step up.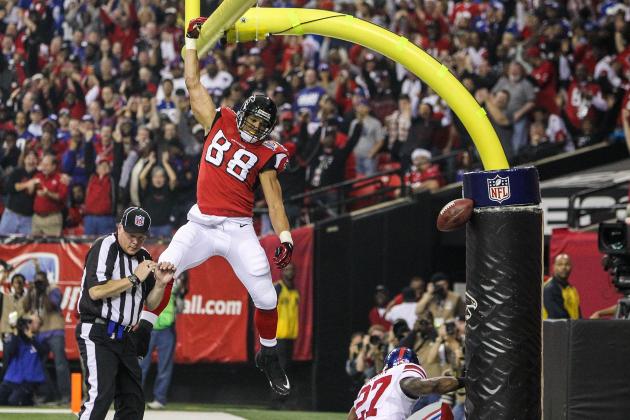 USA TODAY Sports

Falcons tight end Tony Gonzalez is a phenomenal football player and has been for a long time. He helps the Falcons passing attack by running down the seam and making plays in the red zone.
He is one of the NFL's best red-zone threats, and he catches a lot of short touchdown passes.
He has 87 catches for 880 yards in 2012 to go with eight touchdowns, and he is going to give the Lions linebackers and safeties fits on Saturday night. This will be a tough test for linebackers DeAndre Levy, Stephen Tulloch and Justin Durant.
Gonzalez is big enough that he likes to play jump ball in the end zone. When Ryan is accurate in delivering the ball, Gonzalez is almost impossible to stop. He is still quick and does a great job of running routes in the intermediate area of the field.
The last time these teams met was Week 7 of the 2011 season, and the Lions held him to five catches for 62 yards. The Lions will be happy to keep him to those numbers this time around.
Christian Petersen/Getty Images

Lions receiver Calvin Johnson is nearing Jerry Rice's 17-year-old record of 1,848 yards receiving in a season. Johnson is 182 yards away from breaking the record, and the Lions would be smart to get him near that record in Week 16.
It is an amazing record that Johnson could break, but it comes in a disappointing year for the Lions. But for Lions fans, there isn't much else to cheer for at this point in the season.
It's really all that is left, and it's a record that matters.
Johnson is a classy man who plays a position filled with divas. He is a hardworking superstar—the kind of player whom most people would root for.
Even Jerry Rice had kind words when considering the idea of Calvin breaking the record. Kevin Seifert of ESPN.com reported that Rice said:
I think you don't really want anyone to break your record. But I know this guy, what he stands for. He works hard and he's a freak of nature. You're talking about a guy that's 6-5 and over 230-some pounds, and is one of those guys that can go up and make plays and also run a 4.2 or 4.3. You don't want him to [break the record], if he does I'll be the first to congratulate him.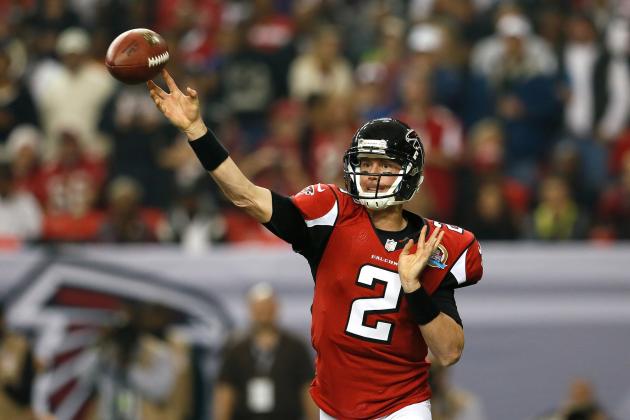 Kevin C. Cox/Getty Images

The Atlanta Falcons gave up a ton of draft stock to get wide receiver Julio Jones in the 2011 NFL Draft. He turned the Falcons from a grind-it-out running team to a team that likes to punish opponents by throwing the ball down the field and letting Jones make a play on the ball.
Jones is quite possibly the next Calvin Johnson.
He is explosive and can run away from just about anyone. Jones is 6'3" and 220 pounds, and he ran a 4.39 40-yard dash at the 2011 combine. He is an incredible playmaker and is as lethal a threat vertically as any receiver in the game.
The Lions will have their hands full with Jones, and Ryan is going to take a few shots at the Lions secondary. This will be as important as anything in this game.
With a few big plays from Jones and Ryan, the game will get out of reach for Detroit in a hurry.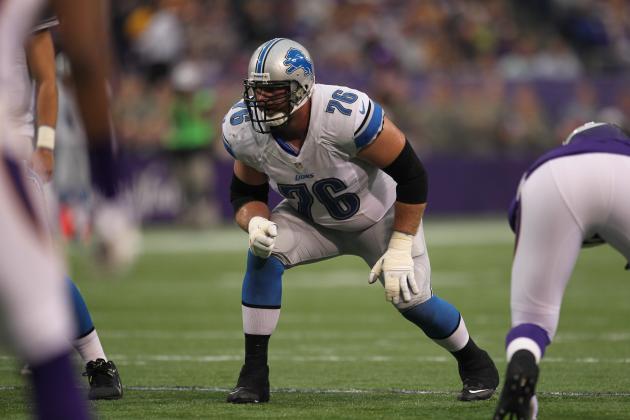 Brace Hemmelgarn-USA TODAY Sports

Lions quarterback Matthew Stafford spent a lot of time on his back in Arizona, and the offense played an ugly game. He was running for his life all day, and if the Lions have any chance against Atlanta, they must keep Stafford clean on Saturday.
The offense is playing in a limited fashion with limited weapons and can't allow the Falcons defensive line to punish Stafford the way the Cardinals line did. Tackles Jeff Backus and Gosder Cherilus must play well in pass protection in Week 16.
The Lions offensive line isn't going to blow the opposition off the ball in the running game, as the line has struggled to open up holes all year. There isn't an expectation that the linemen will be great running the ball, but there is an expectation that they play well in pass protection.
It's going to be tough to beat the Falcons on Saturday. If the Lions manage to win this game, it will be because the offensive line played well and kept Stafford clean.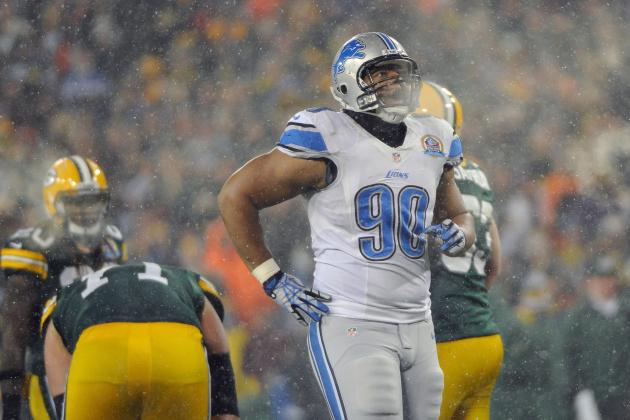 Benny Sieu-USA TODAY Sports

Falcons quarterback Matt Ryan has displayed the ability to make mistakes in 2012. He has thrown 14 interceptions in 2012, but that's not the big story here.
Ryan threw three interceptions in Week 6 when the Falcons hosted Oakland, and he threw five interceptions in Week 11 when the Falcons played at home against Arizona. He has shown that when he is off, he is really off and will continue to make mistakes.
If the Lions defensive line can pressure Ryan and force some early turnovers, the Lions could be in for a nice day.
The key is the pressure, and the more the better.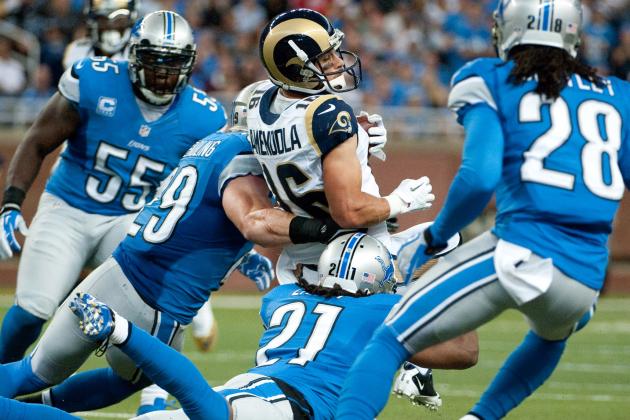 Tim Fuller-USA TODAY Sports

The Lions have surrendered an unbelievable amount of big returns for touchdowns in 2012. They have come from fumbles, interceptions, punt returns and kickoffs, and these returns have killed their season.
The Lions can't afford to give points away to other NFL teams. They aren't talented enough to spot teams any points, and they have suffered from this problem all year.
On Saturday, the Lions can't give up any returns of any kind to the Falcons. They must cover their punts and kicks well. They can't put the ball on the ground, and Stafford can't throw interceptions that get returned for touchdowns.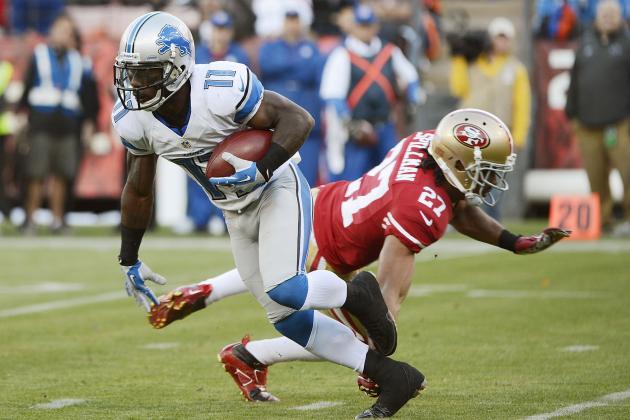 Thearon W. Henderson/Getty Images

Lions return man Stefan Logan has been very quiet for the past few seasons. He has not scored a touchdown since 2010, and he hasn't really been close in quite some time.
The Lions are losing the battle for field position because of Logan's ineffectiveness.
Logan has looked close over the past two weeks. He has been a tackle away from breaking a long return, but to this point in the season he has been a gigantic disappointment. Logan is playing for his future in Detroit as the season finishes.
The Lions are going to need every single yard they can muster in Week 16. A punt return or kickoff return for a touchdown from Logan would be a wonderful bonus for the Lions.