5 Things We Learned This Week in the NBA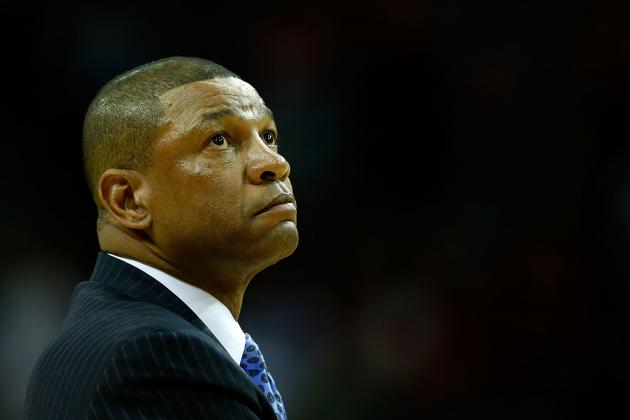 Scott Halleran/Getty Images

The week before Christmas has proven to be rather enlightening in the NBA. While a number of teams have staked their claim as true contenders to the throne, others have given us little evidence that they'll be able to recover from a rather lackluster start.
On an individual basis, much of the conversation over the past few days has revolved around several young point guards, most notably Jrue Holiday, Jeremy Lin and Ricky Rubio. All three happen to be on teams with realistic chances at making the playoffs, but each is dealing with a unique set of circumstances that will make the next four months very interesting, to say the least.
Speaking of unique, Joakim Noah is one of the game's most dynamic talents, and his week merits a certain level of attention as well.
Begin Slideshow

»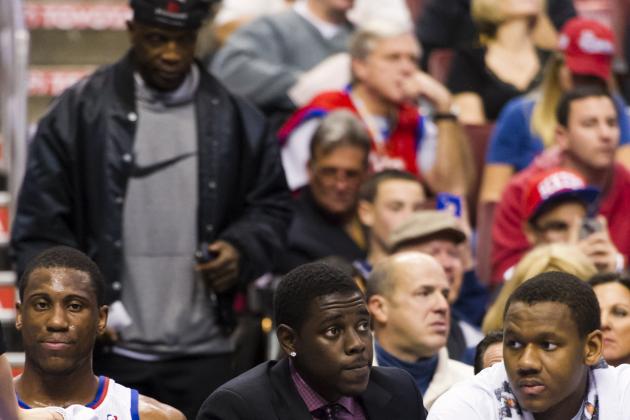 USA TODAY Sports

The Philadelphia 76ers have played so poorly without Jrue Holiday that one could make a case for the 22-year-old point guard as the league's most valuable player.
Holiday has missed four straight games with a sprained left foot, and the Sixers have looked progressively worse with each passing day. Replacing Holiday's 18.4 points and 8.9 assists has been difficult, but the bigger obstacle for the 76ers is the fact that no one else on the roster can effectively initiate the offense on a consistent basis.
Swingman Evan Turner has assumed most of the point guard duties with Holiday out, but he simply isn't suited to be the team's primary playmaker. If nothing else, this week has made the Sixers painfully aware that they need to acquire a legitimate backup point guard as soon as possible.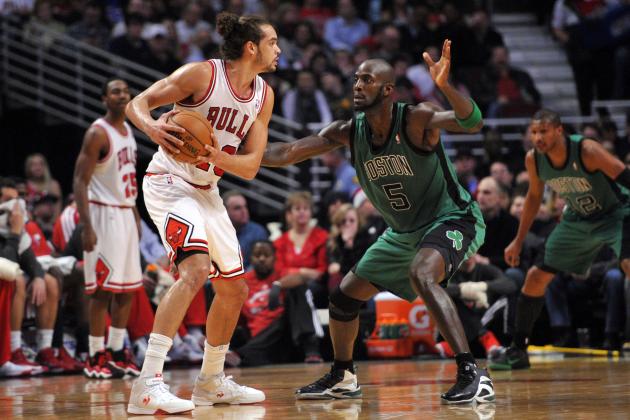 USA TODAY Sports

As strange as it may sound, Joakim Noah might be the best center in the NBA whose name isn't Dwight Howard.
The 27-year-old Noah is not only Chicago's fourth-leading scorer (13.6 PPG), but he's also a tenacious rebounder (10.6 RPG) and defender (2.3 BPG, 1.4 SPG) who is the heart and soul of the Central Division-leading Bulls.
Noah has always been a high-energy guy, and that trait has been on full display this season, despite being second in the league at 40.2 MPG. Even without roster spots dedicated specifically to centers, Noah is a virtual lock to represent the Eastern Conference at the All-Star Game in February.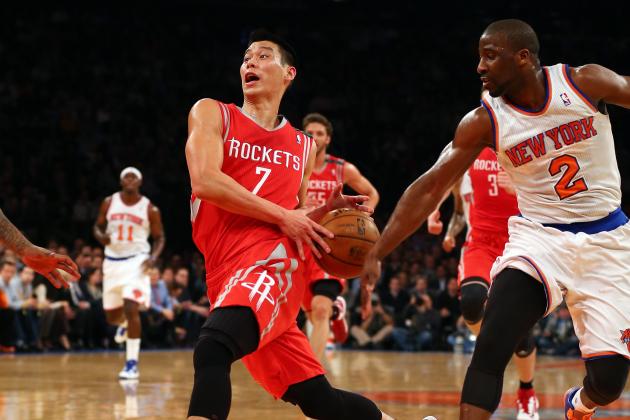 Elsa/Getty Images

"Linsanity" may be over, and the "Super Lintendo" is not as shiny and new as it once was, but Houston Rockets point guard Jeremy Lin is still appointment television...at least for fans of the New York Knicks.
Monday's New York-Houston matchup was the highest-rated Knicks game of the season, and it was viewed by almost 30 percent more households than the typical Knicks game. The 4.77 rating still pales in comparison to the 5.78 rating that the MSG Network earned back on Feb. 15 when Lin led New York to its seventh straight win against Sacramento.
In Gotham, Lin equals ratings, even if he happens to be wearing a different uniform these days.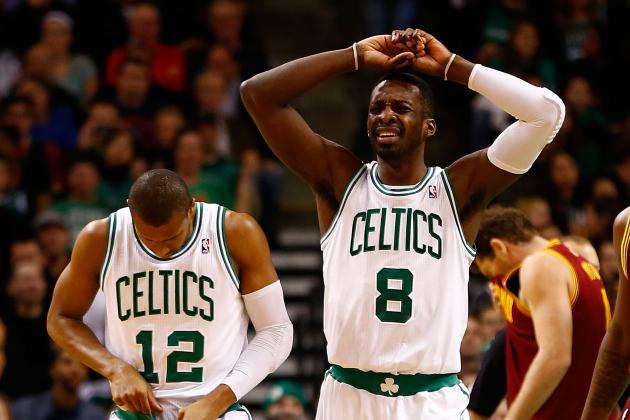 Jared Wickerham/Getty Images

Don't read too much into Boston's solid showing against the Cleveland Cavaliers Wednesday night— the Celtics are a long way from contending for a spot in the NBA Finals.
"We've got to find the right group and the right combination at the right time," said Celtics head coach Doc Rivers, via CBS Boston. "This team is not a good team right now."
Although they'd make the playoffs if the season ended today, Boston is nothing more than a mediocre unit that struggles mightily on the glass. Another big body would be nice, but the Celtics' problems go far beyond the team's suspect frontcourt rotation.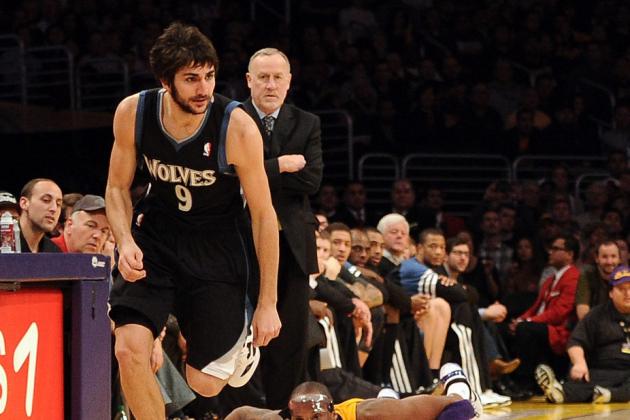 Harry How/Getty Images

The fact that Ricky Rubio is able to play nine months after tearing his ACL is an amazing feat. But those who thought that he would instantly return to form have been sorely disappointed thus far.
Somewhat unfairly, the success that Minnesota Vikings running back Adrian Peterson has enjoyed this year after he tore his ACL last Christmas Eve has raised expectations for Rubio. Everyone heals at their own pace, and due to the rigors of the point guard position, it'll probably be another nine to 10 months before the Timberwolves star guard is making highlight reel passes on a routine basis.
Minnesota will be extra cautious with Rubio, but if he ends this season at anywhere close to 100 percent, the Timberwolves will be a problem come playoff time.