The 25 Hottest NFL Quarterback WAGs in History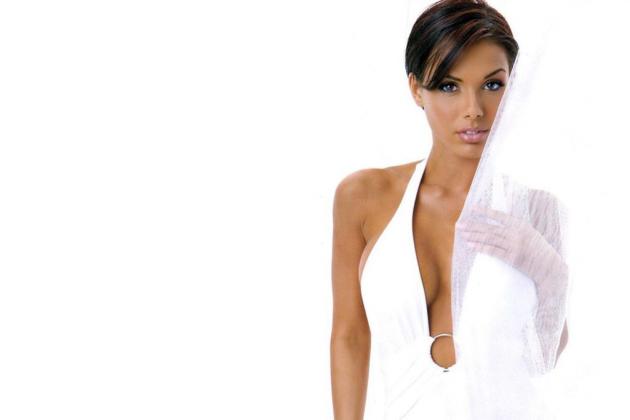 Image via wallpaperbus.net
Ask any sports fan what their dream job would be and I guarantee you 99.9 percent will say NFL quarterback. It does not have to be a starting QB, either. As long as you have the QB title, when you play is irrelevant.
That's because being an NFL QB is a dream in itself.
Imagine yourself as a professional quarterback for a second. You are paid millions of dollars, are handed the keys to the offense, have beautiful women throwing themselves at you and are the most recognizable face on the team.
The WAGs of these men could intrigue naysayers. These women are beautiful and have been for years. In fact, I have found the 25 hottest NFL QB WAGs in history.
Enjoy.
Begin Slideshow

»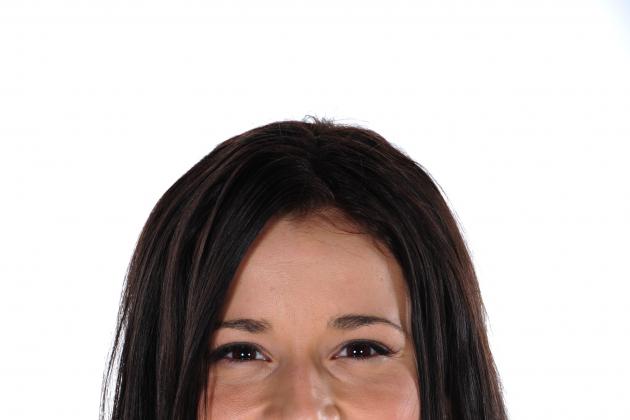 Harry How/Getty Images

Alicia Sacramone didn't qualify for the 2012 U.S. Olympic gymnastics team, even after finishing second on the vault and balance beam during U.S. qualifying. It was a great comeback, as she tore her Achilles tendon in late 2011.
Just to see her out there, beating out all those other athletes, was amazing in itself to me. If you have ever had an injury that severe, than you would agree.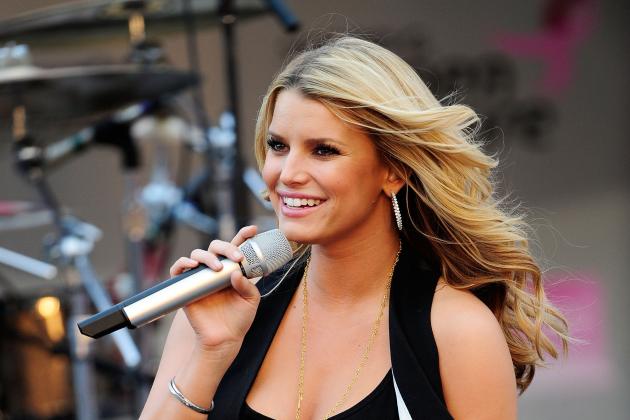 Rusty Jarrett/Getty Images

Everyone remembers that one time Jessica Simpson dated Tony Romo and cost the Dallas Cowboys the playoffs, right?
I do. I loved every minute of that poop fest. It was like watching a car hit a tree then roll down the side of a mountain into a frozen lake full of hungry sharks.
Thanks, Jessica.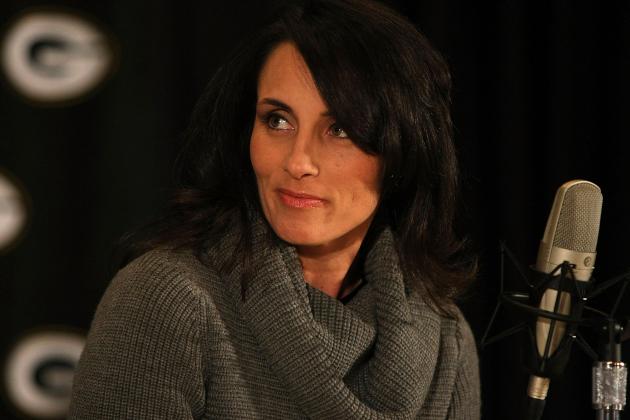 Jonathan Daniel/Getty Images

Brett Favre is coming back. No he isn't. He is retired. Why would this man possibly want to return to the NFL? He has more money than he can spend and a beautiful wife.
Speaking of beautiful wife, have you seen Deanna Favre lately? She seems to have fallen off the grid, and that isn't good news for our eyes. The beautiful WAG belongs in the spotlight.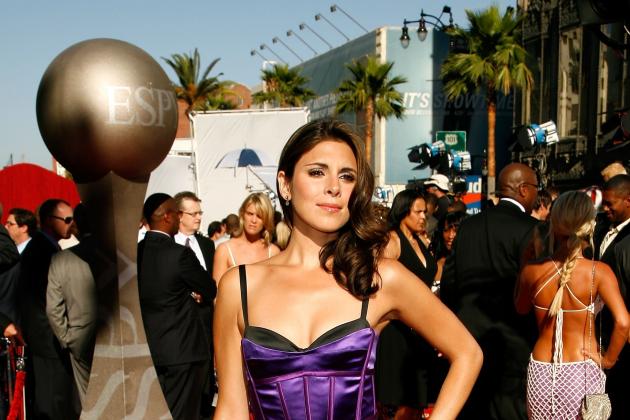 Vince Bucci/Getty Images

Jamie-Lynn Sigler and Mark Sanchez were a thing. I wish that were not true, but this relationship went down a few years back, so I am guessing she has had time to remove the decay of Mark Sanchez from her life.
Sorry to the Sanchez fans out there (that one guy), but this guy has creep written all over him.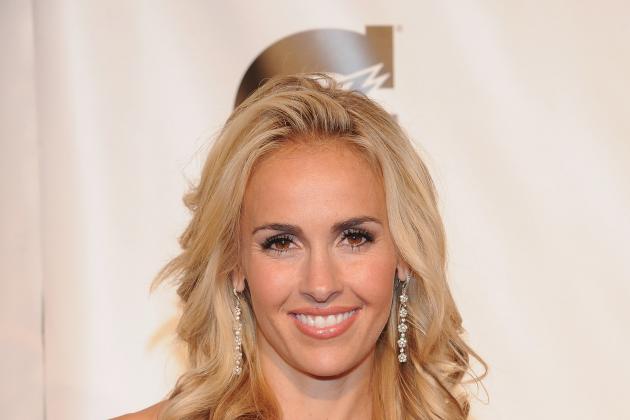 Jason Kempin/Getty Images

How many female soccer players own three Olympic gold medals from consecutive Olympics?
One.
Heather Mitts is the only female soccer player in the United States to win more than two Olympic gold medals. Her husband, A.J. Feeley used to play in the NFL and is now the person who guards her Olympic gold at their home in Philadelphia.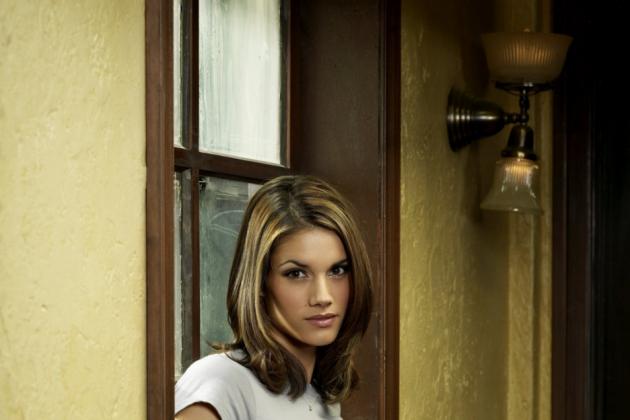 Image via listal.com
Ben Roethlisberger doesn't have a loyal fan base. The Pittsburgh Steelers do, but he doesn't.
That could be the reason Missy Peregrym and him didn't work out in the long term. Or maybe it was just because he was a bigger douche than we all thought. Either way, Missy is a babe in any climate.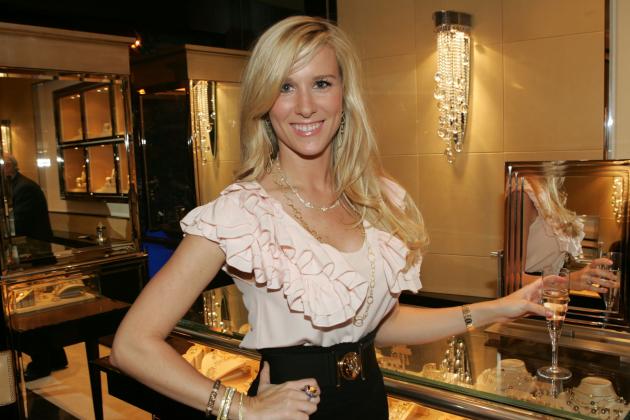 Thos Robinson/Getty Images

Am I the only one that imagines how awesome Christmas dinner is with the Mannings?
Archie, Peyton, Eli, Abby, Cooper and the rest of the gang probably sit around and count their Super Bowl wins, trophies and their overall awesomeness.
I would love to be a fly on the wall at that dinner.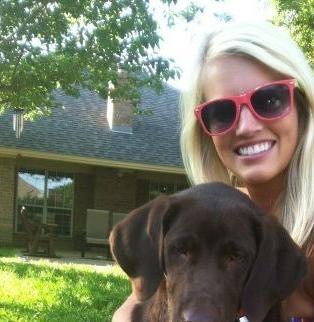 Image via twitter.com
If you could ask Lauren Tannehill what the best decision in her life was, she would easily say it was going to the NFL draft in that tight red dress.
She has since become a legend in the WAG world and should remain one for years to come.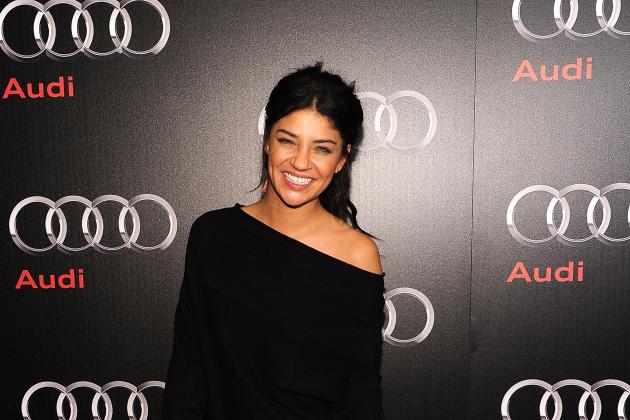 Michael Buckner/Getty Images

Since I have never seen Gossip Girl, I had no idea who Jessica Szohr was, except for the fact that Aaron Rodgers once dated her.
But after a quick Internet search, I found out she was also a soccer player when she was much younger.
I wonder if she ever discount double-checked Aaron Rodgers.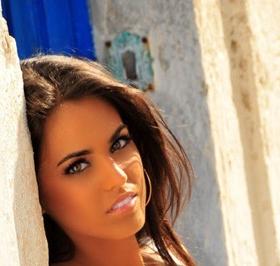 Image via insideheat.com
Christian Ponder wasn't always a popular man. In fact, not too many people even knew who he was until draft day when the Minnesota Vikings selected him 12th overall in the 2011 draft.
Now he is a hot commodity because of his recent marriage. But it wasn't to Kacie McDonnell, his first true WAG.
Nope, it was to the next lady on this list.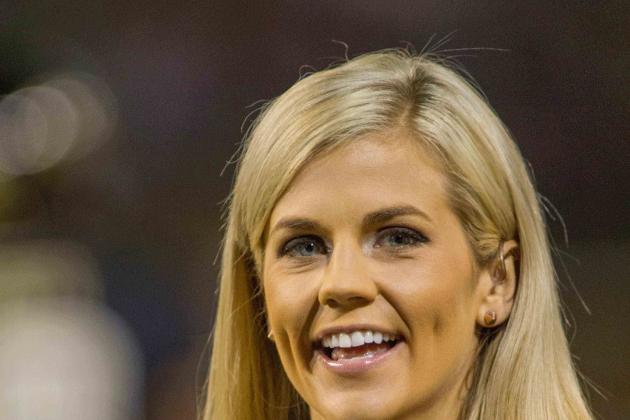 Jeremy Brevard-USA TODAY Sports

The hottest addition to the ESPN crew in 2012 was Samantha Steele. She has helped us forget about that Erin Andrews character who now works at Fox Sports.
She topped off her incredible 2012 campaign by marrying Christian Ponder. Now we can only hope it lasts so we can enjoy the beautiful WAG/reporter for years to come.
Image via listal.com
Joe Namath was more Hollywood than any other NFL player in his time.
That could also be the reason he was nicknamed Broadway Joe. Or not.
Whatever the reason Sherman Plunkett had when he gave him that title, I am sure it had something to do with his personality.
Oh, and he dated the ageless beauty Raquel Welch. And that wasn't the only female celebrity he dated back in the day.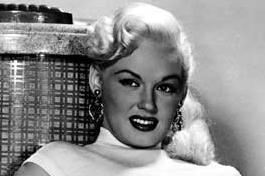 Image via last.fm
Yep, Namath also found himself running around with Mamie Van Doren, one of the most underrated hotties in the history of people rating women based on looks.
If this is the first time you are hearing about Mamie, shame on you. Read a book and watch an old-school movie, man.
Trust me, you will thank me later.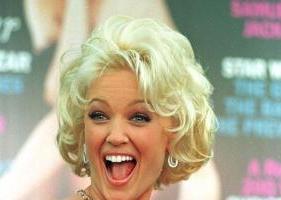 Image via listal.com
Tim Couch? Tim Couch?
Whatever happened to that guy? One day he was playing football and being drafted, and the next day he was nowhere to be found. But at least he went nowhere with one of Playboy's sexiest Playmates of all time, Heather Kozar.
That is a great person to disappear with, if you ask me.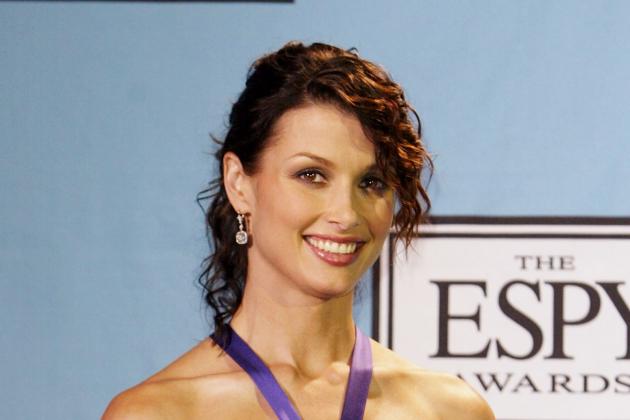 Mark Mainz/Getty Images

Before Gisele, there was Bridget Moynahan. Not only did Tom Brady date Bridget, but he had a kid with her.
I wonder if she gets $50,000/month child support. That seems like a legit number.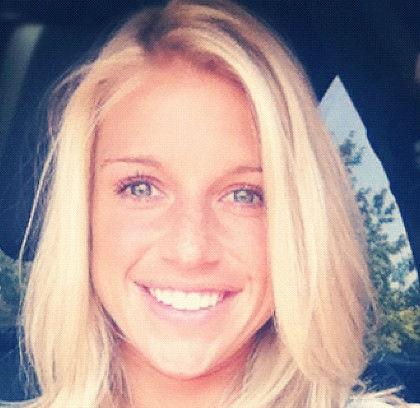 Image via twitter.com
Matthew Stafford is going to be a NFL Hall of Famer one day. It might sound crazy now, but he already has one of the best wideouts in the history of the game on his side. He just might be playing for the wrong team.
Kelly hall, his girlfriend and a former Georgia cheerleader, is one of the main reasons I still pay attention to Twitter. When is he going to marry that girl?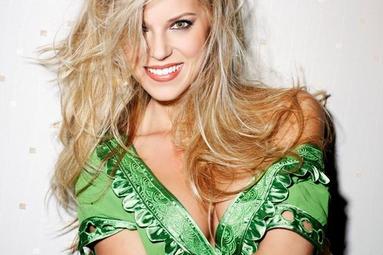 Image via hark.com
Not too many WAGs have had to deal with more controversy than Carrie Prejean Boller.
First it was the gay marriage question from the 2009 Miss USA pageant. Then it was the alleged sex tapes and nude photos galore.
At least she won't have to worry about her husband being involved in any controversies.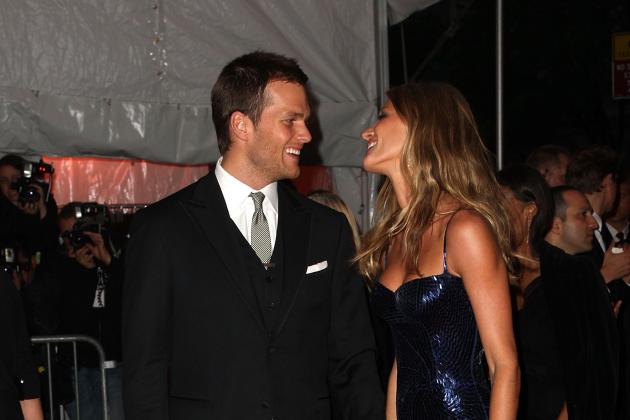 Stephen Lovekin/Getty Images

Tom Brady is the greatest QB to ever play in the NFL, and he isn't even done yet. He has much more left to do before he retires, like win another three Super Bowls.
In the meantime, he gets to enjoy coming home to one of the hottest women to ever roam the free world, Gisele. It isn't fair that one man could win so much. He needs to spread some of this luck around.
Michael Buckner/Getty Images

Tony Romo is like Dan Marino, if Dan Marino wasn't such a good QB and had never gone to the Super Bowl. Oh wait, that makes them nothing alike. Thank goodness you aren't here for Romo.
You are here for his wife, Candice Crawford.
Crawford is a former Miss Missouri and even finished in the top ten in the 2008 Miss USA pageant. Now she is married to Romo and has enough money and power to do pretty much whatever she wants in Texas.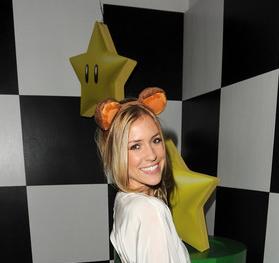 Image via zimbio.com
At what point did Jay Cutler become cool?
I know him as a guy that no one can stand. He comes off like a douche on holiday in interviews, when he does them. He is also part of one of the greatest meme's of 2012, Smokin' Jay Cutler.
But he was cool enough to impress Kristin Cavallari. The two of them got married and already have one child together.
Not too shabby for a guy people love to hate.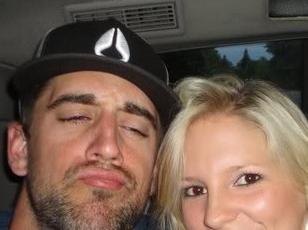 Image via terezowens.com
Speaking of guys we love to hate, how about Aaron Rodgers and his cockiness?
Now, I will show him some love. Those State Farm commercials are hilarious, which gives him a bump in coolness in my book.
How these guys are getting all these stunningly gorgeous women is beyond me. But if it has anything to do with them being an NFL QB, I need to start tossing the pigskin around and maybe get a tryout in the NFL.
I know the Chiefs would take me.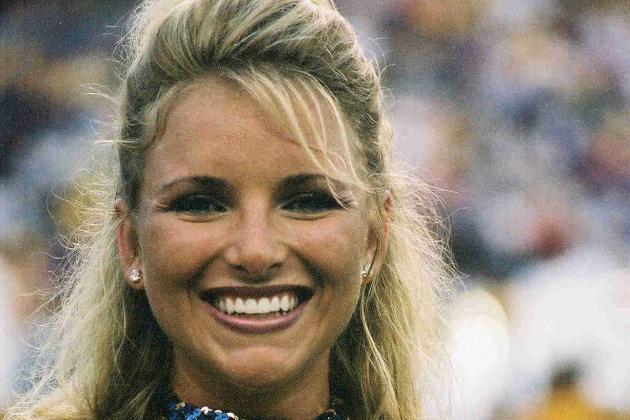 Image via lsugoldengirls.tripod.com
Lacey Minchew is one of my all-time favorite WAGs for one reason: LSU. She is an LSU alum and loves her Tigers so much she is dating another alum, Matt Flynn.
Not only that, but her resume reads like a beautiful women's should: former 2002 Miss Teen America, 2009 Miss Louisiana, actress and LSU Golden Girl from 2002-2007.
Even if he sits on the bench in Seattle, he still has a beautiful woman to come home to. How many men can say that?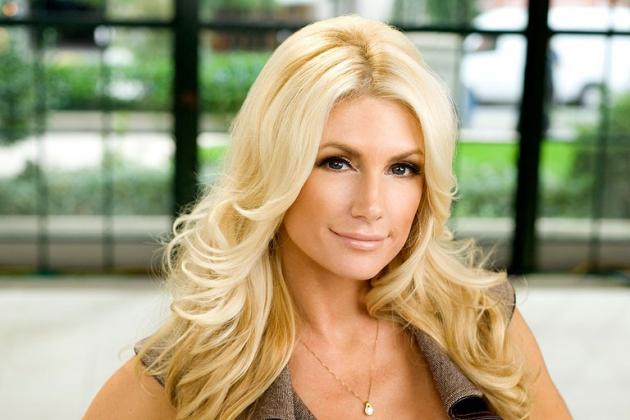 Image via athleteswives.com
Bet you didn't know Brande Roderick was a WAG.
And even if you did, I am almost certain you had no idea about her relationship with Cade McNown, a relationship that got him banned for life from the Playboy mansion because she was dating Hugh Hefner at the time.
It doesn't help matters much that he continued down that road of stealing girlfriends when he went after Tim Couch's wife, Heather Kozar, too.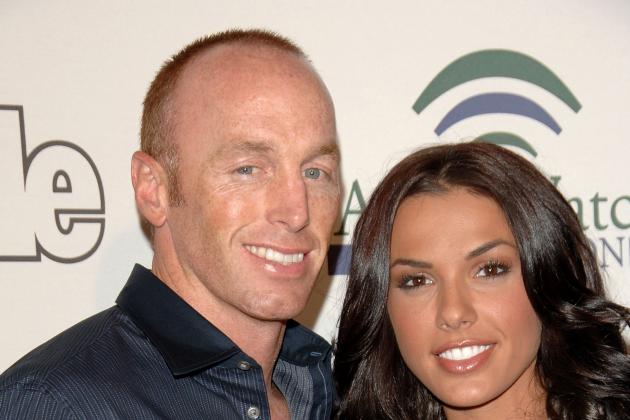 Stephen Shugerman/Getty Images

To this day, no one can explain how Jeff Garcia landed former Playboy centerfold and 2004 Playmate of the Year Carmella DeCesare.
It just goes to show you that beautiful women love an NFL QB, even a mediocre-looking one.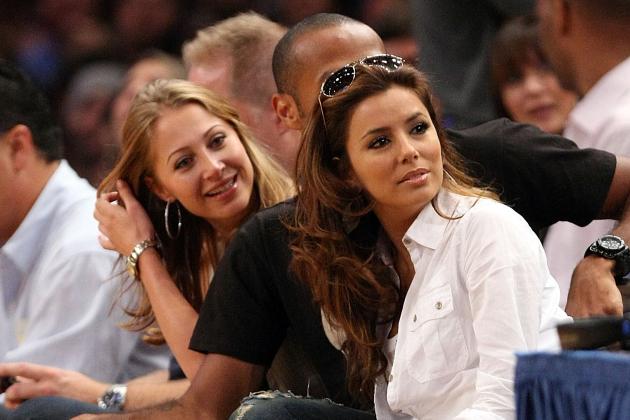 Nick Laham/Getty Images

Yes, this happened. And it wasn't even a long-term relationship, either. It lasted a solid few minutes.
But who can blame Eva Longoria, the single hottest WAG to ever walk the face of the Earth, for dropping Mark Sanchez?
Things go from worse to worse for this guy.