For most of last season, the Knicks looked like a team that would make infamous former GM and head coach Isiah Thomas cringe. Carmelo Anthony wasn't fitting into coach Mike D'Antoni's run-and-gun system, and the Knicks appeared bound for another disappointing season despite having both Anthony and Amar'e Stoudemire on the roster.
D'Antoni suddenly resigned and was replaced with the defensive-minded Mike Woodson. In the blink of an eye, the Knicks went from looking like underachievers to one of the NBA's best.
Today, they stand atop the Eastern Conference with a 19-6 record, practically daring any team to challenge their championship aspirations. Even with Stoudemire and second-year defensive wizard Iman Shumpert recovering from knee surgeries, the Knicks are the epitome of how a team should play the game. And to think that under a year ago, they were the laughingstock of the league.
Now, as much as some may be quick to criticize Mike D'Antoni's tenure with the Knicks, especially given how quickly the team turned things around under Woodson, team chemistry wasn't all bad under his watch. Over the first half of the 2010-11 season, the Knicks actually looked like a viable pick-and-roll team that could make a lot of noise in the playoffs.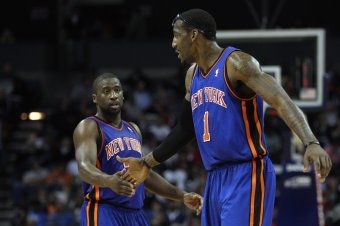 Streeter Lecka/Getty Images
Amar'e Stoudemire was looking like an MVP candidate, at one point scoring 30 points or more in nine consecutive games, and Raymond Felton was thriving in the system. The former Tar Heel averaged 17.1 points and nine assists per game in his first stint with the Knicks, and the team was feeling little ill effects after losing out on LeBron James' free agency summer. Danilo Gallinari and Wilson Chandler also proved to be good fits in the system, providing solid scoring and three-point shooting.
Then, the infamous trade happened.
In one fell swoop, the players who had helped lead the Knicks back to relevance in less than a season were gone. Felton, Chandler, Gallinari, Timofey Mozgov and draft picks were sent to the Denver Nuggets in exchange for star forward Carmelo Anthony and point guard Chauncey Billups.
Sure enough, with two superstars now sharing the ball plus a score-first point guard, the Knicks were no longer such a cohesive unit. Granted, they made the playoffs as a No. 6 seed, but injuries to Stoudemire and Billups derailed any high hopes.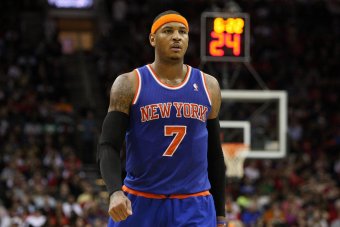 Troy Taormina-USA TODAY Sports
The next season proved to be no better, as Billups was amnestied and Anthony showed a growing resistance to playing such a restricted role in D'Antoni's offense. Rather than stand on the wing and wait for the ball to come to him, he wanted to do what he did best and create his own shot.
Yes, young point guard Jeremy Lin had taken the city by storm and was a star in D'Antoni's pick-and-roll-heavy system, but Anthony wanted to be the alpha dog. His relationship with his coach got so bad that he apparently asked to be traded, but D'Antoni resigned instead.
Mike Woodson, then an assistant coach with the Knicks, was installed as head coach, and the team turned around almost instantly. His first game in his new position was a 121-79 blowout against the Portland Trail Blazers, in which Anthony and Stoudemire combined for 33 points on 14 of 22 shooting. Believe it or not, the Knicks' leading scorers that night were J.R. Smith and Steve Novak, with Anthony and Stoudemire sitting for most of the second half.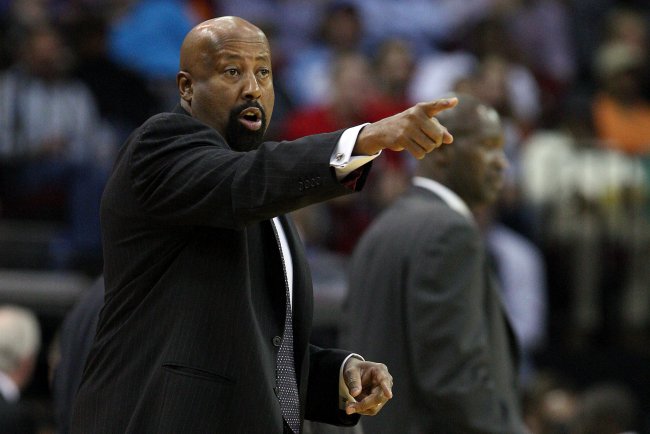 Troy Taormina-USA TODAY Sports
It was the start of the Knicks winning eight of nine games, and that momentum has carried over into this season. Here's why.
Unlike D'Antoni, Woodson's system calls for one or two players to be the go-to guys. The offense revolves around them, and the point guard has one job: get the ball to the stars.
Everyone else has their own role and produces accordingly. For example, center Tyson Chandler is the force in the paint whose job is to go after every rebound and play defense as though he invented the practice. His scoring is just gravy.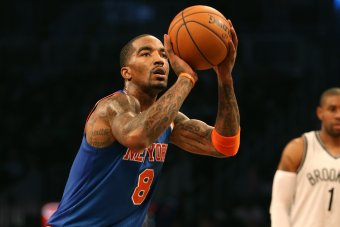 USA TODAY Sports
Similarly, J.R. Smith is the top scorer off the bench and the secondary go-to guy either alongside Anthony, or the main scoring threat if the star forward is resting on the bench. Steve Novak is a three-point threat, Jason Kidd is a shooter who plays defense, and so on.
Under D'Antoni, none of this would exist. Jeremy Lin would likely still be in New York, as opposed to Raymond Felton, and he would be in full control of the offense. As D'Antoni's system dictates, the point guard is in full control, and everyone else scores when the ball gets to them. The second unit would mostly be shooters, in all likelihood.
The Knicks are instead the definition of how an NBA team should be run. They have their stars, who carry them throughout the game, and then their role players who do the little things.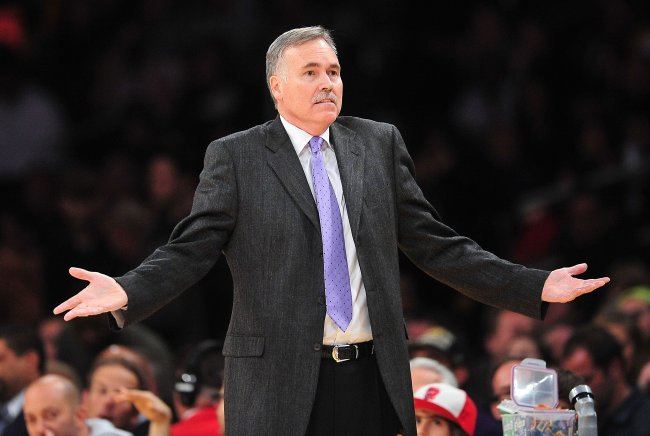 Gary A. Vasquez-USA TODAY Sports
That is why they stand at 19-6 and atop the Eastern Conference, whereas D'Antoni now coaches the Los Angeles Lakers. There, even with two of the NBA's best players in Kobe Bryant and Dwight Howard, his team has a 12-14 record and is currently out of the playoff picture. I don't care if point guard Steve Nash is hurt, that record is unacceptable.
Woodson simply has the formula to get it right and has done so with the Knicks. Instead of putting the fate of the team in the hands of an untested, aging or non-superstar player, he looks at Anthony and says, "You're my guy, and I trust you to lead us to victory. All I ask is that you give your best effort on both ends of the court."
Seeing as how Anthony is second in the NBA in scoring with 28 points per game and is also posting 6.2 rebounds, his coach has clearly gotten to him.
Woodson has also inspired the rest of the Knicks, who are playing the best basketball the team's fans have seen in over a decade. With Stoudemire and Shumpert set to return from injuries soon, the best is easily yet to come.