College Football: 7 Commits Guaranteed to See the Field as Freshmen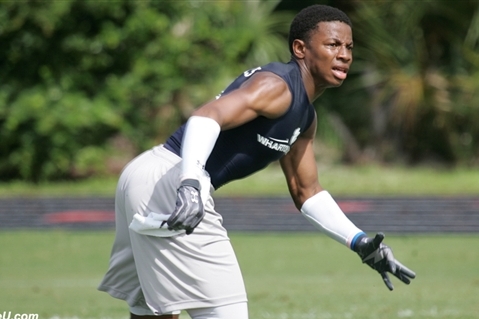 Vernon Hargreaves III - Photo courtesy 247Sports.com
There are still several weeks left until February's national signing day. The excitement is building.
Will your team's commits stay committed or will they flip-flop? Will your team finish strong, or will top recruits break your heart on February 6?
I can't answer those questions yet, but I can tell you that some of these new kids are the closest thing to "sure thing" that we've seen in some time. Their college success on the field is practically guaranteed based on their athletic performances to date.
However, it's tough to crack the lineup of veteran players and actually see playing time as a freshman, especially at some of the elite schools. The recruits that follow are seven who I believe you'd better watch out for as early as September.
See if you agree.
Begin Slideshow

»
Su'a Cravens - Photo courtesy 247Sports.com
There were a lot of groans on the West Coast and at elite programs around the country in June when defensive back Su'a Cravens committed to USC.
Particularly in the Pac-12 Conference where quarterbacks and receivers have had to face USC's excellent safety T.J. McDonald for what seemed like decades, one heard a lot of: "And now they get this guy?"
In a very strong national recruiting class for safeties, Cravens stands out. He is one of, if not the best, player in California.
Cravens, from nearby Murrieta, CA, will be right at home in L.A. He's got some starpower about him and will become a quick fan favorite on the USC campus.
While there are some adequate replacements for McDonald on the Trojans' roster, look for Cravens to get his shot early in the season, if not the first game.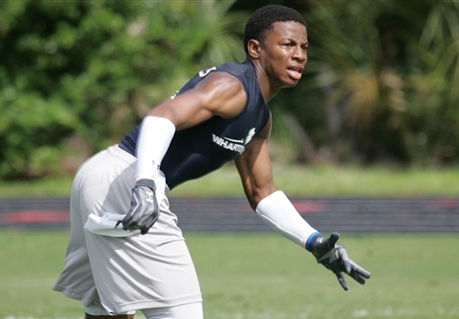 Image courtesy of 247Sports.com
In what is also a strong year for cornerbacks, Vernon Hargreaves III, Florida's top recruit, leads the pack along with Virginia Tech commit Kendall Fuller.
My money is on Hargreaves to break through as a frosh. He might not earn a starting role immediately because the Gators return three decent cornerbacks. However, Hargreaves will add speed to Florida's defense, and, in my book, there is no substitute for speed.
The III is also a smart player who will pick up Florida's system quickly. By the end of fall camp, Hargreaves will know where to be and when to be there on the field.
Like Cravens at USC, Hargreaves chose to stay close to home, and he will feel comfortable with the Gators from day one.
Look for Hargreaves to take the field by Week 2.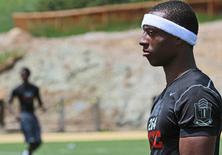 Photo courtesy of 247Sports.com
Cornerback Eli Woodard, an Ohio State commit, may not be quite in Vernon Hargreave's class, but he is another example of an excellent cornerback who will see the field in 2013.
Woodard is extremely explosive, and is a terrific fit with the Buckeyes. With Travis Howard graduating, Woodard will have only Doran Grant and Bradley Roby to compete with.
Woodard is the type of player that Urban Meyer loves—intelligent and athletic. He may or may not earn a starting role, but Woodard will get considerable playing time in Columbus.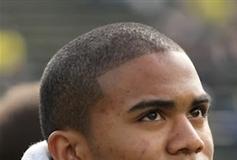 Photo courtesy of 247Sports.com
The Oregon Ducks consistently place running backs in the NFL. 2013 recruit Thomas Tyner will do nothing to ruin that tradition.
Tyner, the No. 4-rated running back according to Rivals.com (some people think that ranking is low), will most likely not be the starting RB for the Ducks in 2013. That honor will go to Byron Marshall, the true freshman who showed flashes of brilliance in 2012 in relief of Kenjon Barner. The Ducks are also blessed with triple-threat back De'Anthony Thomas.
But Tyner is just too good to leave him sitting on the bench. Doubling as a track star, Tyner is a potent combination of speed and skill. If his body holds up to the rigors of college football, look for him to see plenty of action backing up Marshall and Thomas next fall.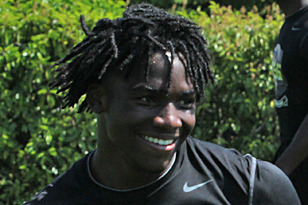 Image courtesy of 247Sports.com
Notre Dame's star linebacker commit, Jaylon Smith, will not only see the field as a freshman, but also he might get a starting nod.
The Irish have several returning outside linebackers, but they are mostly young and haven't distinguished themselves. Smith is a natural at the position and won't have much of a learning curve at the college level.
In fact, it's too bad Smith can't play in the BCS National Championship Game for the Irish—he's that good right now.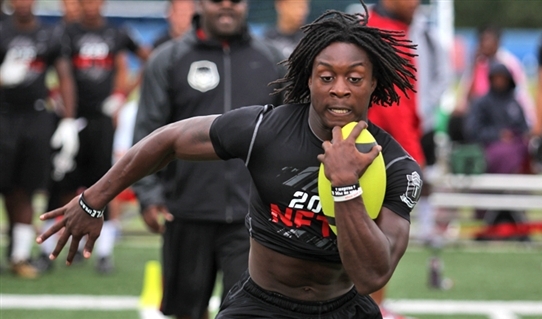 Photo courtesy of 247Sports.com
OK, I hear you out there. You're saying how on earth will Alabama running back recruit Altee Tenpenny get on the field with T.J. Yeldon returning for the Tide.
Your point is a good one. However, while Yeldon will likely be the featured back in the coming years at Alabama with Eddie Lacy reportedly entering the draft, don't underestimate Tenpenny's skill and desire.
My guess is that Mr. Saban will give Tenpenny a hard look in fall camp, and that he will love him even more than he does now. Yes, Saban has at least one 1,000-yard rusher back in 2013, but he's already planning ahead for 2014.
My bet is that Tenpenny will impress, and he will see playing time in a backup role next fall. And, he does have the best name of all the 2013 recruits; that alone should get him on the field in a fun world.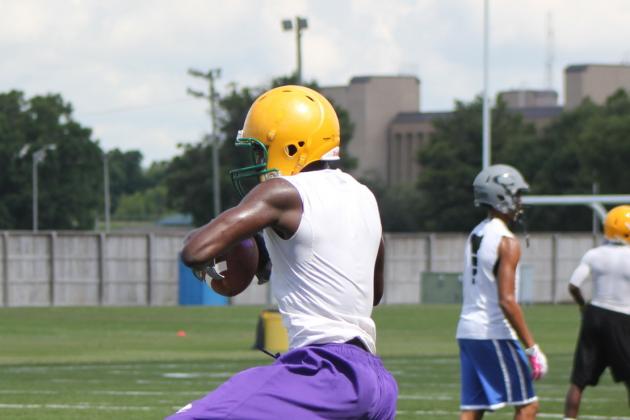 Image courtesy of 247Sports.com
And speaking of fun names, wouldn't you love to know what Tre'Davious White's parents were thinking when they named him? It feels like there's a real story behind his name.
White is poised to be a real story at LSU, too. White is currently listed as "Athlete," and the designation fits him. He's on this list because of his flexibility, which gives him more opportunities for immediate playing time.
White can play wide receiver or defensive back. The smart money is on DB—perhaps because White is the cousin of former LSU All-American cornerback Morris Claiborne—but it's likely a decision on White's position won't be made until Les Miles and the coaches run him through fall camp.
White is athletic, speedy and focused. He probably won't start for the Tigers in 2013, but he will see action, maybe on both sides of the ball.
Kay Jennings is a member of the Football Writers Association of America.