NFL Picks Week 16: Analyzing Expert Predictions from Around the Web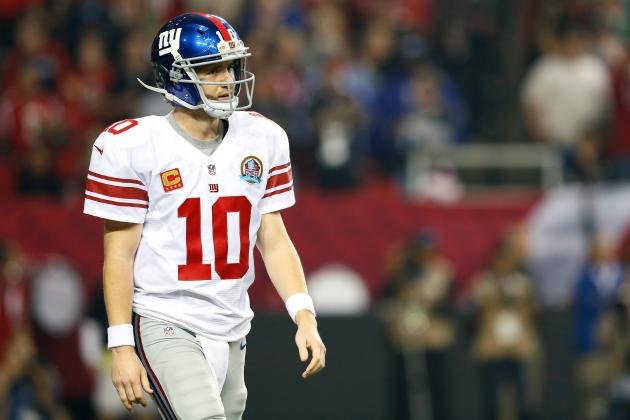 Kevin C. Cox/Getty Images

There aren't nearly as many clashes between postseason contenders in Week 16 as there were in Week 15, but that doesn't mean we're in for an NFL weekend of boredom.
Is that ever possible?
The NFC East is still up for grabs, as are both NFC wild-card spots.
In the AFC, the No. 6 position is still wide open, and the Cincinnati Bengals travel to Pittsburgh to face the Steelers in a game that could decide which team fills that final playoff spot.
Oh, and Eli Manning and Joe Flacco duel.
Does good or bad Eli show up?
What about Joe?
Here are my picks, along with the picks of ESPN's Chris Mortensen, CBS Sports' Pete Prisco and NFL.com's Elliot Harrison.
Begin Slideshow

»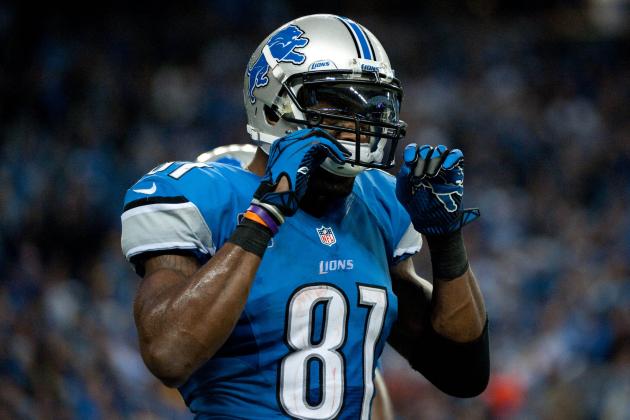 Tim Fuller-USA TODAY Sports

Mortensen: Falcons
Prisco: Falcons
Harrison: Falcons
My pick: Falcons
The Lions have the offensive weaponry to stay with the Falcons, but Matthew Stafford is slightly interception-prone, and Mike Smith does have the luxury of a rather opportunistic secondary.
If the Lions can run the ball effectively against a Falcons defense that allows nearly five yards per carry, they'll be in this one late, but in the fourth quarter, the overall talent disparity will emerge and lead to an Atlanta win.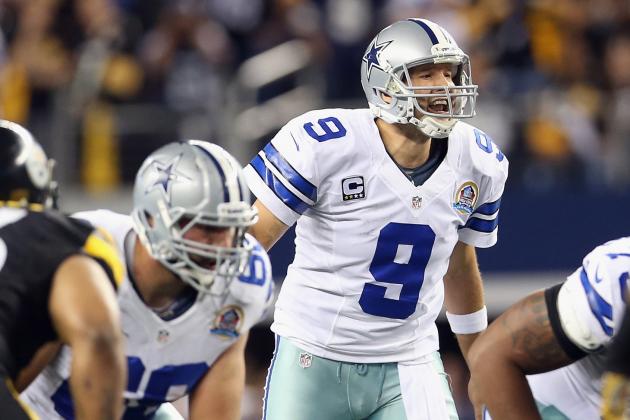 Ronald Martinez/Getty Images

Mortensen: Cowboys
Prisco: Cowboys
Harrison: Cowboys
My pick: Cowboys
Another clean sweep. The Saints will be able to score on the Cowboys defense, but New Orleans won't be able to slow down Tony Romo, Dez Bryant and Co.
Simple as that.
A game with immense shootout potential.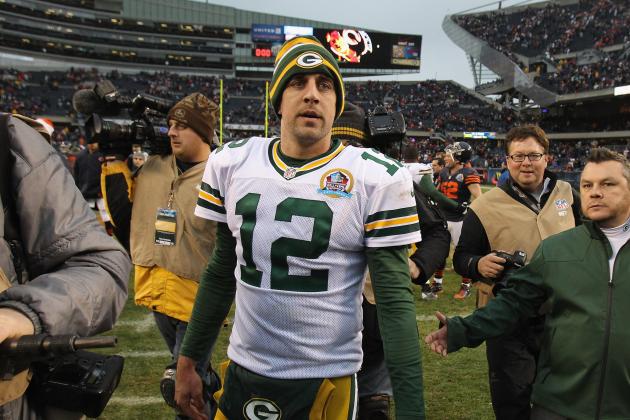 Jonathan Daniel/Getty Images

Mortensen: Packers
Prisco: Packers
Harrison: Packers
My pick: Packers
Quite the obvious choice here. Actually, let me know if you find anyone picking the Titans in this one. The Packers are jockeying for playoff positioning, and Aaron Rodgers posted a QB rating of nearly 117 in Chicago last week.
A thrashing awaits.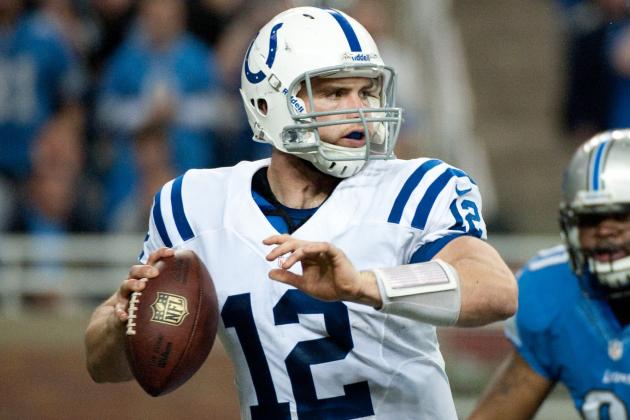 Tim Fuller-USA TODAY Sports

Mortensen: Colts
Prisco: Colts
Harrison: Colts
My pick: Colts
The Chiefs can't get out of their own way, and the Colts are battling for a berth in the postseason. While Indianapolis' defense may yield some yardage to Jamaal Charles, Andrew Luck and his offensive attack will score at will on Kansas City's defense.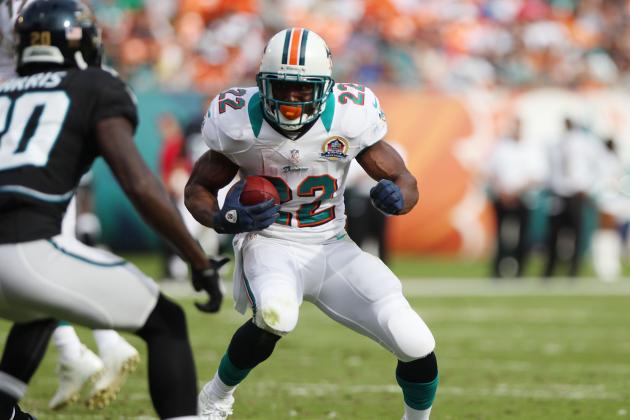 Marc Serota/Getty Images

Mortensen: Dolphins
Prisco: Dolphins
Harrison: Dolphins
My pick: Dolphins
The Bills were dreadful against the Seattle Seahawks last week, and they face a Miami Dolphins team with an underrated defense and stingy front seven.
Ryan Tannehill hasn't played to Russell Wilson's level, but he'll make more plays than Ryan Fitzpatrick.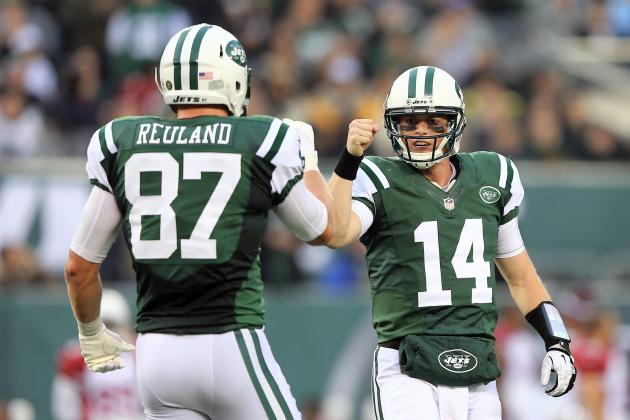 Elsa/Getty Images

Mortensen: Chargers
Prisco: Jets
Harrison: Jets

My pick: Jets
Mortensen actually went against the grain with his Chargers pick, but I just can't envision Philip Rivers leading a steady attack without Ryan Mathews and Malcom Floyd against the Jets defense.
It will be interesting to see how Gang Green's offense operates with Greg McElroy under center.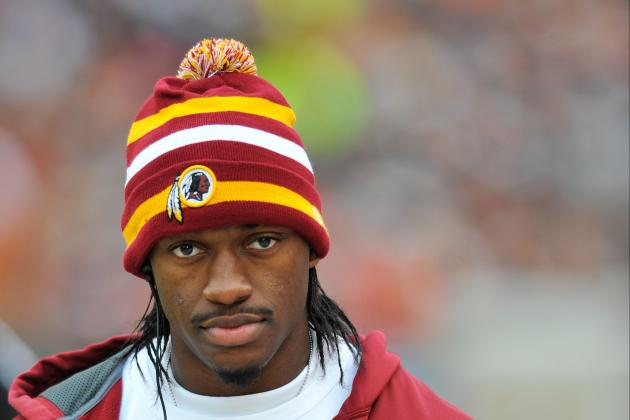 USA TODAY Sports

Mortensen: Redskins
Prisco: Redskins
Harrison: Redskins
My pick: Redskins
With Robert Griffin III set to return, the Redskins shouldn't have trouble beating the Eagles. LeSean McCoy will play, according to head coach Andy Reid per Sheil Kapadia of PhillyMag.com, so Philadelphia's offense will be slightly more balanced, but typical secondary breakdowns will lead to its Week 16 demise.
Tom Pennington/Getty Images

Mortensen: Steelers
Prisco: Bengals
Harrison: Steelers
My pick: Steelers
The Steelers should be over the heartbreaking loss they suffered last week in Dallas and will be able to do enough to make Andy Dalton's life a living hell in Pittsburgh.
Expect Cincinnati's defensive line to make things difficult for Ben Roethlisberger, but he has the improvisational skill to keep the Steelers offense alive in the most precarious of situations.
A close one, but the Steelers put out the victory at home.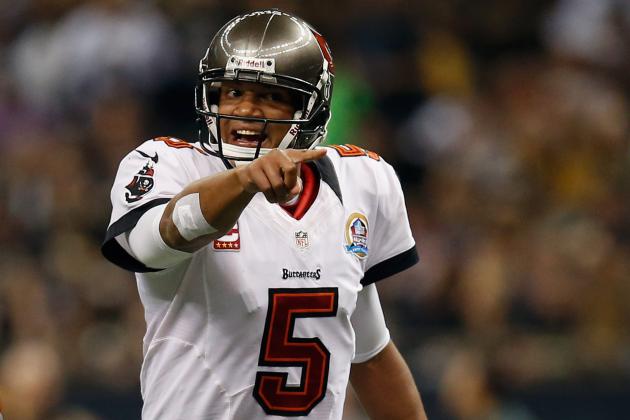 Chris Graythen/Getty Images

Mortensen: Buccaneers
Prisco: Buccaneers
Harrison: Rams
My pick: Buccaneers
I understand where Harrison is coming from—the Buccaneers defense doesn't stop anyone through the air.
Then again, the Rams aren't exactly a super dynamic passing team.
Josh Freeman rebounds from an abysmal effort in Week 15, and Tampa Bay wins a tight one.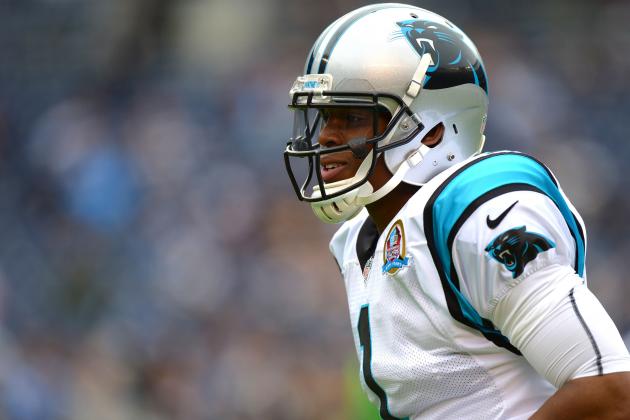 Jake Roth-USA TODAY Sports

Mortensen: Panthers
Prisco: Panthers
Harrison: Panthers
My pick: Panthers
Though Cam Newton and the Panthers fell decidedly short of expectations in 2012, the second-year signal-caller has been sizzling of late.
He has accounted for 12 total touchdowns with no interceptions and an average of nearly 328 total yards in his late four games.
Newton will have his way with the Raiders defense.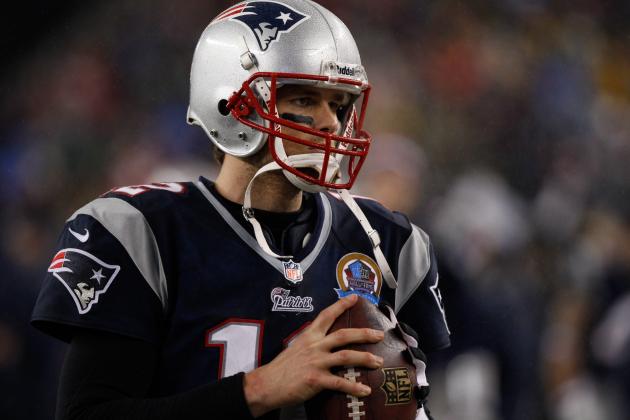 USA TODAY Sports

Mortensen: Patriots
Prisco: Patriots
Harrison: Patriots

My Pick: Jagu...just kidding, Patriots
The real question is: When will Bill Belichick pull his starters?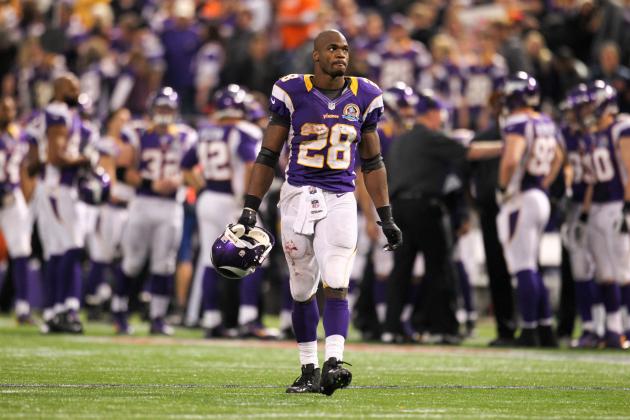 Brace Hemmelgarn-USA TODAY Sports

Mortensen: Texans
Prisco: Texans
Harrison: Texans
My pick: Vikings
Upset special of the week. Adrian Peterson is a man on a mission, and it won't matter how many Houston defenders crowd the box.
Despite having the perception of being an elite run-stopping unit, the Texans allow 4.1 yards per carry and the Vikings allow only 4.0 yards per carry themselves.
Christian Ponder will be able to make enough plays against Houston's secondary to complement another big day from Peterson en route to victory.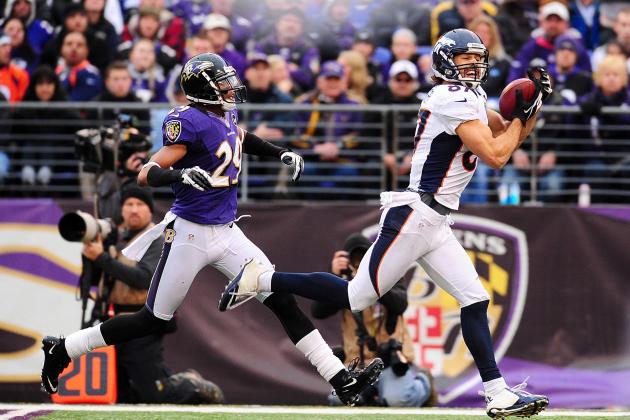 Evan Habeeb-USA TODAY Sports

Mortensen: Broncos
Prisco: Broncos
Harrison: Broncos
My pick: Broncos
The Browns are a tougher out than they used to be, but Peyton Manning won't have trouble dicing Cleveland's secondary, and Knowshon Moreno has brought life to the running game.
Something tells me Brandon Weeden will be introduced to Von Miller as well.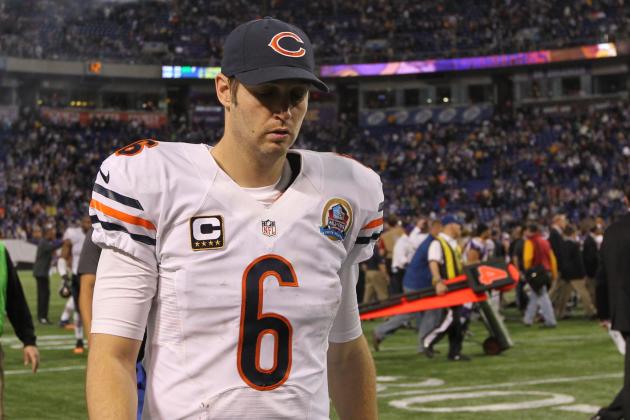 Brace Hemmelgarn-USA TODAY Sports

Mortensen: Bears
Prisco: Bears
Harrison: Bears
My pick: Bears
The Bears find themselves in another late-season tailspin, but the best remedy is a game against the Arizona Cardinals.
Though this won't be a blowout, Chicago will win convincingly and haul in a few more interceptions.
Evan Habeeb-USA TODAY Sports

Mortensen: Giants
Prisco: Giants
Harrison: Giants
My pick: Ravens
With both teams entering this contest amid a stretch of poor play, someone has to rebound. Joe Flacco may not light up the Giants secondary, and this will be a game in which Ray Rice takes over.
Expect to see a good deal of offensive fireworks and an occasional big play on defense.
A late-game drive will seal it for Baltimore.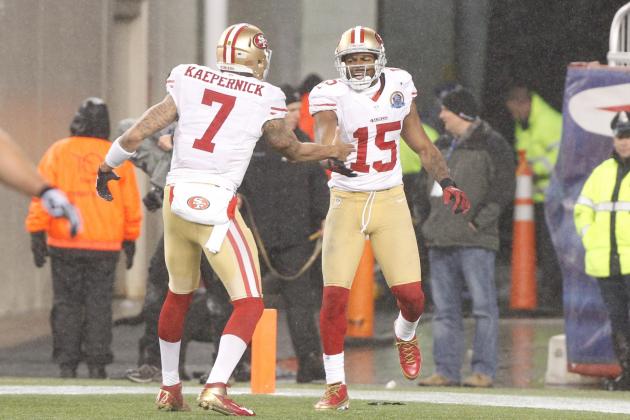 USA TODAY Sports

Mortensen: Seahawks
Prisco: Seahawks
Harrison: 49ers
My pick: 49ers
I know the Seahawks are hotter than the 2005 Seahawks that went 13-3 and advanced to the Super Bowl, but the 49ers are more potent on offense and should be able to move the football more consistently.
Sure, the 12th man will factor into this one, but the collected Colin Kaepernick will orchestrate another late-game game-winning drive.