College Football Recruiting 2013: Predicting Commitments at Under Armour Game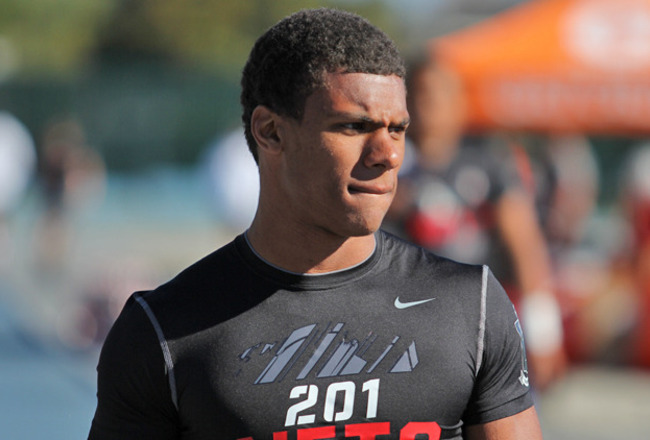 247Sports.com

Friday, January 4, 2013 will mark the 2013 Under Armour All-American Game. It's one of the very top post-season high school football all-star games and has a huge impact on recruiting. Chances are, if a highly touted prospect is not at the Army game, then he's at the Under Armour game.
One of the cool treats of this contest is that several recruits will be choosing this platform for them to announce their college decisions. Upon doing my research, it appears seven upper echelon prospects have confirmed they will be revealing their destination at this year's game.
Here's my prediction for each budding Under Armour commitment.
Ebenezer Ogundeko, DE/OLB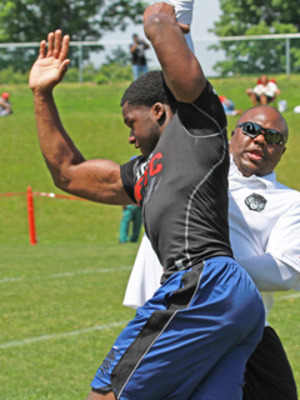 247Sports.com
A hybrid edge defender, Ogundeko is a New York native that will be rushing the passer at the UA Game. He's 6'3" and weighs 230 pounds, while possessing a quick burst at the snap.
He recently told Scout.com that Clemson, Syracuse and Florida are his top three schools. 'Cuse has a good shot, but I like Clemson here.
Kendell Beckwith, DE/OLB/ATH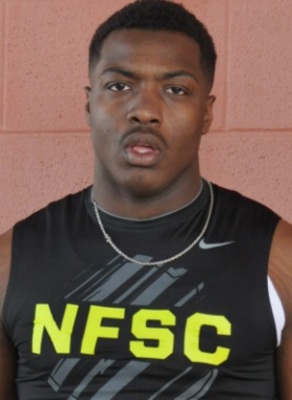 247Sports.com
For the 6'3", 225-pound Louisiana prospect Beckwith, it's been a 2-team race for months. LSU is fighting Alabama for his services and this really could go either way.
Staying in his state and playing for the Tigers has much appeal. Going over to 'Bama and playing for Tide also is an enticing options. This is a hard pick, yet I think he'll choose Alabama.
Maquedius Bain, DT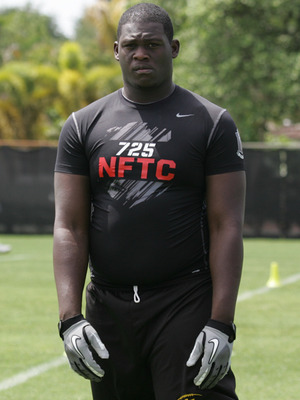 247Sports.com
The big defensive tackle is said by Scout.com to have a top five of Oklahoma, LSU, Marshall, Miami and USC. A former hooper, the 6'5", 290-pound DT has good agility in the trenches for a big man.
Bain is announcing his intentions at the Under Armour game. After really digging his trip from LSU and not taking anymore trips after that, look for him to pick the Tigers.
Isaac Savaiinaea, LB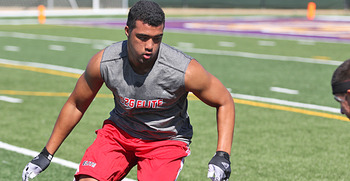 247Sports.com
Savaiinaea was once a Stanford commit, but things have changed. The Cardinal are out of the picture and he told Scout.com that UCLA and Texas A&M are the final two.
At 6'3" and 230 pounds, Savaiinaea is a good linebacker prospect from Hawaii that can run and hit with the best in the country. UCLA looks really good, as do the Aggies, but I predict Savaiinaea to be a Bruin.
Leon McQuay III, S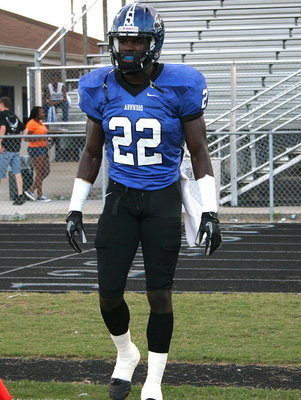 247Sports.com
McQuay is making his decision be known at the Under Armour game, per Scout.com. The 6'1", 185-pound free safety is fresh off another solid USC trip, but there's steep competition for the Trojans.
Vanderbilt, Oregon, Florida State and Michigan are all still very much alive for McQuay.
However the need for a safety and the Audio Engineering program at USC appears to tip the scale for McQuay to the Trojans' favor.
Priest Willis, DB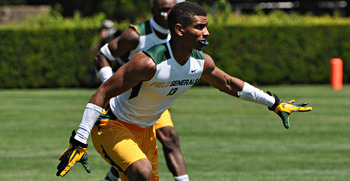 247Sports.com
Willis was set make his announce at the UA game, but Scout.com reports that his LSU visit was so good that things are up in the air right now.
He has a core list of Florida State, LSU, Nebraska, Notre Dame, UCLA, Arizona State and Virginia.
I think that the LSU trip went so well, that not only will Willis stick with his UA game announcement plan, but that he'll commit to LSU then.
Max Redfield, S/ATH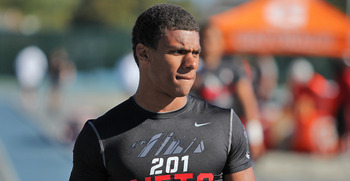 247Sports.com
Redfield is choosing to announce where he is going at the Under Armour game, but his mind is already made up, he tells Scout.com.
He's going to Notre Dame, based on my thinking and following his recruitment.
USC has tried to get him back on board, but I just feel the 6'3", 195-pound FS prospect is set on being Irish. He'll make it official on January 4th.
Edwin Weathersby is the College Football Recruiting Analyst for Bleacher Report. He has worked in scouting/player personnel departments for three professional football teams, including the New York Giants, Cleveland Browns and the Las Vegas Gladiators of the Arena League. He spent a year evaluating prep prospects and writing specific recruiting and scouting content articles for Student Sports Football (formerly ESPN Rise-HS). A syndicated scout and writer, he's also contributed to WeAreSC.com, GatorBait.net and Diamonds in the Rough Inc., a College Football and NFL Draft magazine.
Keep Reading