Thibs: Rose Doing Great; Second-Half Return?
Use your ← → (arrow) keys to browse more stories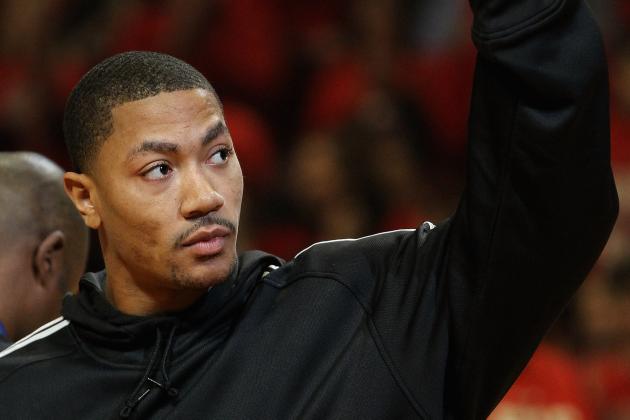 Jonathan Daniel/Getty Images

Chicago Bulls head coach Tom Thibodeau said Thursday that Derrick Rose is doing great in his rehab from ACL surgery, and he's hoping Rose will return in the second half of the season. Rose tore his ACL on April 28 and underwent surgery May 12 with the prognosis being 8-12 months of rehab. He's been shooting and running for a while, and he started cutting on the knee over a month ago.