Report Card Grades for the Biggest Reclamation Projects in the NBA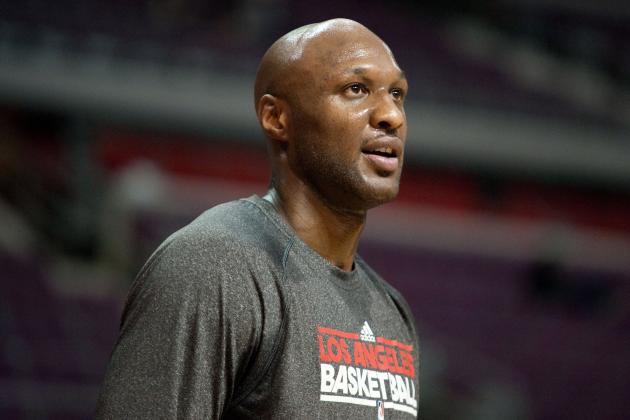 Tim Fuller-USA TODAY Sports

The 2012-13 NBA season can easily be dubbed "The Year of Reclamation." So many players who were non-factors last year and thus not expected to do well this year have defied expectations to the delights of the fans. Of course, their teammates and coaches have appreciated their efforts as well.
Of course, some reclamation projects have not been proverbial slam dunks. Lamar Odom (pictured) had a horrible year for the Dallas Mavericks in 2012, but has shown little improvement since returning to the Los Angeles Clippers. Unlike guys like Jerry Stackhouse of the Brooklyn Nets and Rasheed Wallace of the New York Knicks, Odom has not really been in good form this season.
Then you have guys like Andrei Kirilenko, who has showed no signs of rust after spending a year away from the league. Players like him have been godsends for their team, and will continue to play well all season long.
In terms of how well each reclamation project has done thus far, the variety is borderline shocking. Players we thought would fail have surprised us, while others have left us gravely disappointed.
Begin Slideshow

»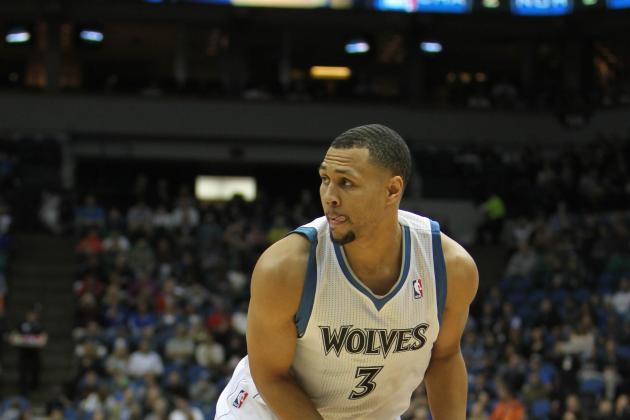 Brace Hemmelgarn-USA TODAY Sports

Grade: Incomplete
Roy spent a year in retirement due to his balky knees, but chose to attempt a comeback with the Minnesota Timberwolves and signed a two-year deal last summer. Head coach Rick Adelman penciled him in as the starting shooting guard, as the talented yet injury prone Roy averaged 19 points per game for his career.
As of now, Roy's comeback has been a complete and utter bust. His knees have been an issue and limited him to just five games, over which he has averaged only 5.8 points on 31 percent shooting. A few weeks ago, at just 28 years old, he underwent his seventh knee surgery.
That isn't to say that the Timberwolves completely failed in signing Roy. He has recently been cleared to practice again, and for all we know he could be back at full force after surgery.
Just the same, it's still too soon to fully assess his comeback.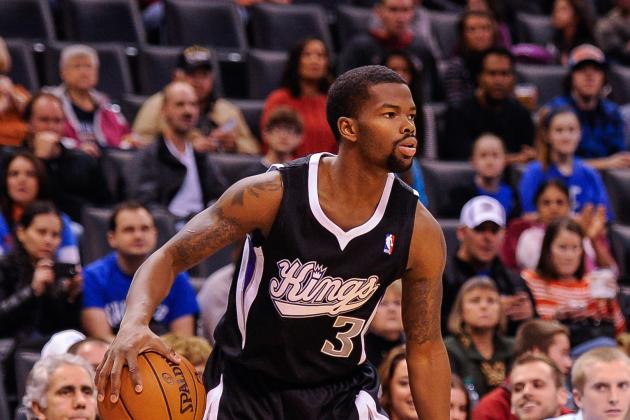 USA TODAY Sports

Grade: D+
Brooks slumped during the 2010-11 season, and spent last season playing in China. He signed with the Sacramento Kings for this season, and has been less than impressive as the team's starting point guard.
In 24 games, Brooks has averaged 9.4 points and 2.6 assists per game, and has shot 40 percent from long range.
That isn't to say that Aaron Brooks is a terrible point guard. Playing for the Houston Rockets in 2010, he averaged 19.6 points and 5.3 assists per game. At just 27 years old, he can still reestablish himself in the NBA.
The sad truth is that Brooks, a scoring point guard, just isn't the right man to run the floor in Sacramento. It is another tough break for the Kings, but their talent lies in their frontcourt. At the point, they need a true leader who won't hesitate to take control on offense as well as get his teammates involved, and make the team better as a whole.
Brooks may just be rusty after spending a season out of the NBA, but one thing is certain. In Sacramento, he just looks lost.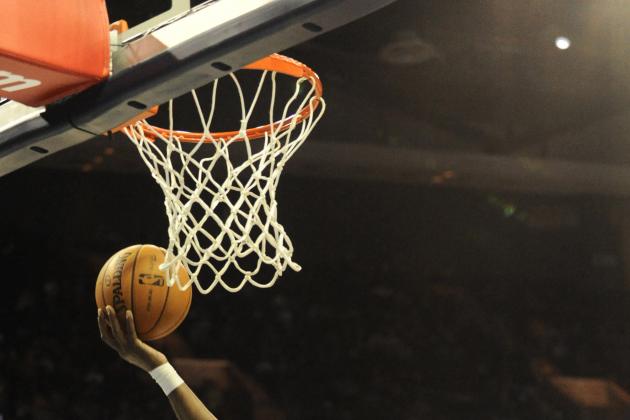 USA TODAY Sports

Grade: C-
After having the worst season of his career with the Dallas Mavericks last year, Odom was traded to the Los Angeles Clippers. He spent the first four seasons of his career with them, and the winning atmosphere of Lob City seemed perfect for him to have a fresh start and return to his old form.
Unfortunately for Odom, his funk followed him from Dallas. He has averaged just 3.2 points and 4.6 rebounds in 16.8 minutes, and has shot just 37 percent from the field.
However, there may be hope for the 2011 Sixth Man of the Year after all. Over his past five games, Odom has looked considerably better. He is only averaging 5.4 points in 24 minutes per contest, but has also posted 7.2 rebounds.
Instead of being the dynamic forward who could stretch the floor and also be a force under the basket, Odom is more focused on his defense. Seeing as how the Clippers are now on an 11-game winning streak, something is clearly working.
That isn't to say that Odom's play has been without criticism. The Clippers need him to find his scoring stroke down the stretch, and he could play a key role for them in the playoffs.
He has looked better recently, but still has a lot of work to do.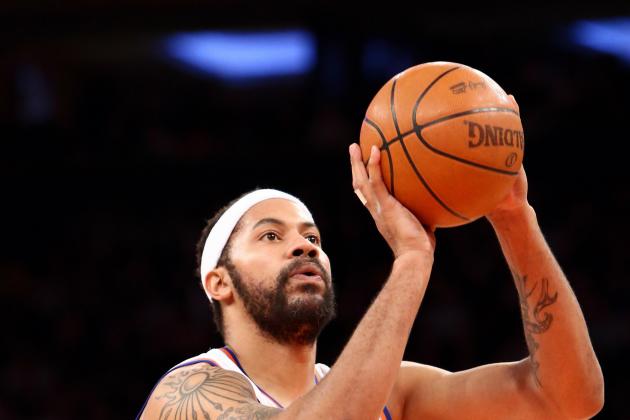 USA TODAY Sports

Grade: C+
Considering how Wallace spent two years out of the game before deciding to make a comeback with the Knicks, he has actually played fairly well. At age 38, he is averaging 7.2 points and shooting 32 percent from long range in just 14.6 minutes per game. Wallace has also been a solid low-post presence.
Wallace's veteran presence has been good for the Knicks, and he has played an important role in the team's success thus far. However, he still looks slow running up and down the court and has been slowed by a sore foot all season long.
It's becoming more and more clear that he spent more than a year away from the NBA, but Wallace's passion is still there. Even in limited action, he has still managed to be hit with four technical fouls, adding to his all-time leading total (currently at 308).
Say what you want about his age or how he looks on the court. The man can still play.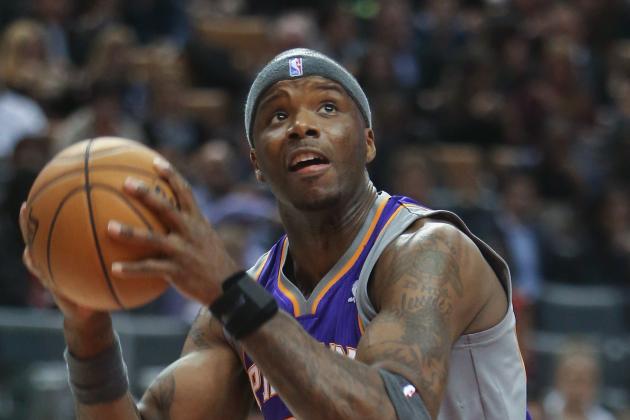 Tom Szczerbowski-USA TODAY Sports

Grade: B-
Over the past few seasons, O'Neal has earned a reputation as a decent backup center. That is, if he's not injured. The man has great size for the position at 6'11", 255 pounds, but has played in just 59 games the past two seasons.
O'Neal has missed seven games this season, but has still been a pleasant surprise as a backup to Suns starter Marcin Gortat. In just 16.8 minutes per game, he has averaged 7.3 points, 4.4 rebounds and 1.7 blocks. Per 36 minutes, that adds up to 15.6 points, 9.5 rebounds and 3.6 blocks.
Yes, O'Neal's health is always going to be a crapshoot in any given season, but that does not take away from the fact that he has been serviceable in his role in Phoenix. He has not been the best reclamation project, but has still performed well nonetheless.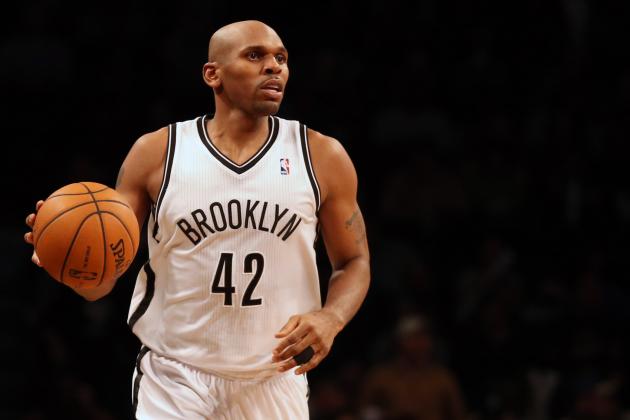 Anthony Gruppuso-USA TODAY Sports

Grade: B+
Stackhouse is 38 years old, and is no longer the same high-volume scorer he was in the prime of his career. Since 2009, he has been relegated to the role of bench veteran/shooter, and has been a non-factor.
That is, until he signed with the Brooklyn Nets for the 2012-13 campaign.
Stackhouse has averaged just 6.8 points over 18.3 minutes this season, but his three-point shooting has been incredible. He is shooting 43 percent from long range and has been deadly when left wide open in the corner.
Granted, it's still early in the season and there is no telling how long Stackhouse's strong performance from three-point land will last. Fans should still enjoy the show while it's lasting. Nets coach Avery Johnson has found a great way in which to utilize the veteran guard, and it can only help Brooklyn down the stretch.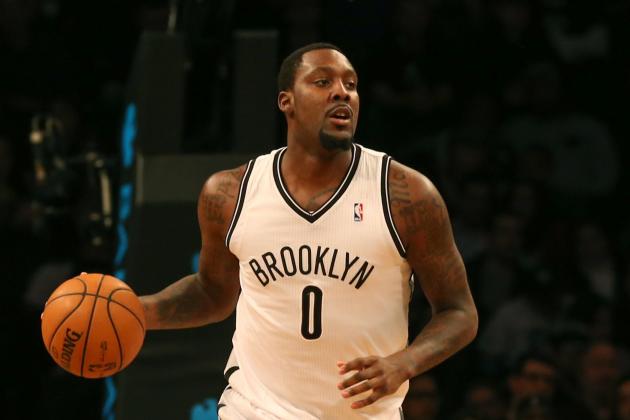 Anthony Gruppuso-USA TODAY Sports

Grade: A
Blatche spent the first seven seasons of his career with the Washington Wizards, and became better known there for his attitude than his play on the court. He was amnestied by the team over the summer, and the future of his career was uncertain. At just 26 years old, it looked as though his time in the NBA was done.
Then, the Brooklyn Nets signed him. Blatche has since become a great bench big man for Avery Johnson, and he seems truly happy with his new team.
The 6'11", 260 pound Blatche has averaged 11.6 points and 6.1 rebounds over 21 minutes, and has turned in his fair share of good games. Against the Golden State Warriors on December 7, he scored 22 points and pulled down 15 rebounds. When the Nets played the New York Knicks on December 11, he scored 23 points on 9 of 13 shooting.
Blatche has proved to be quite the diamond in the rough, and his days with the Wizards are turning into a distant memory. Come the offseason, there will surely be plenty of suitors for his services.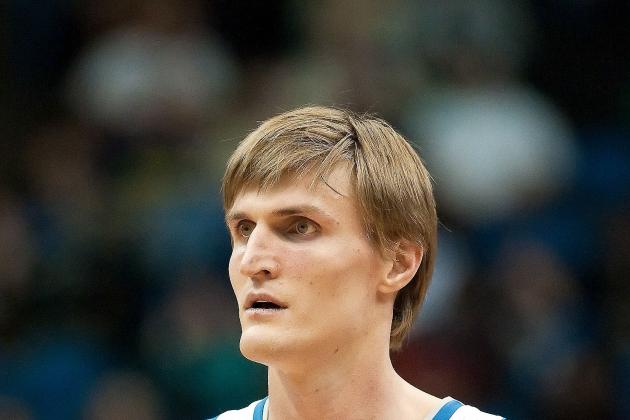 Greg Smith-USA TODAY Sports

Grade: A+
After a long, unhappy tenure with the Utah Jazz, Kirilenko spent last season playing for CSKA Moscow in his native Russia. He was lured back to the NBA this summer and signed a two-year deal with the Minnesota Timberwolves.
Even after a year away from the league, Kirilenko has been simply unbelievable since coming back. In fact, it's as though he never left.
The man has simply done it all as Minnesota's starting small forward. He is averaging a respectable 13.9 points per game, and is shooting an astounding 52 percent from the field.
On defense, he has posted 7.4 rebounds and 1.6 blocks per contest to go with 1.8 steals. More importantly, he clearly seems to be enjoying himself on the Timberwolves since he is not under so much pressure to be a star. Here, he can just let Ricky Rubio and Kevin Love lead the way, with himself contributing as necessary.
Yes, Kirilenko is not a typical reclamation project, but his being away from the league for a year plus his unhappiness in Utah makes him so. He has been a new man in Minnesota, and his redefined focus and commitment to excellence will help the team as they make a run for the playoffs.