As the NBA prepares to move into the second part of the 2012-13 season in the coming weeks, teams are in the process of making critical decisions about their roster, either in terms of trades or lineups, that have to be determined soon.
One of the least talked about aspects of the NBA is the construction of the starting lineup. We know that you need depth to win in this league (the Lakers are proof positive of that right now) so shifting a key starter to the bench could pay huge dividends.
Making our way through the most recent rumors floating around the NBA, it certainly appears that everything is up in the air for a lot of players and teams right now. Here are the most intriguing rumors that have us asking questions.
J.J. Reddick On the Move?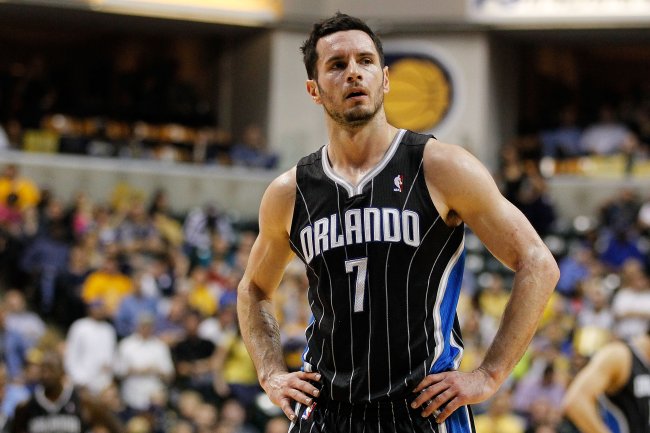 Gregory Shamus/Getty Images
With the Orlando Magic suddenly playing better and flirting with .500, the idea that they would want to trade a cheap, valuable asset at this point in time seems strange.
However, Sam Amico of Fox Sports Ohio reported that the Magic are at least entertaining the idea of dealing Reddick before the trade deadline in February.
Reddick has been one of the most valuable bench players in the NBA this season. He is averaging 14.2 points per game and shooting nearly 45 percent from the floor. He is a free agent at the end of this season, but he is making a very manageable $6.1 million in 2012.
Teams are always looking for a player who can put the ball in the basket. Reddick's track record as a shooter should bring plenty of suitors. The Magic really have no need to keep him, since they are in rebuilding mode and need to acquire as many long-term assets as possible.
Kings Players Reportedly Want Isaiah Thomas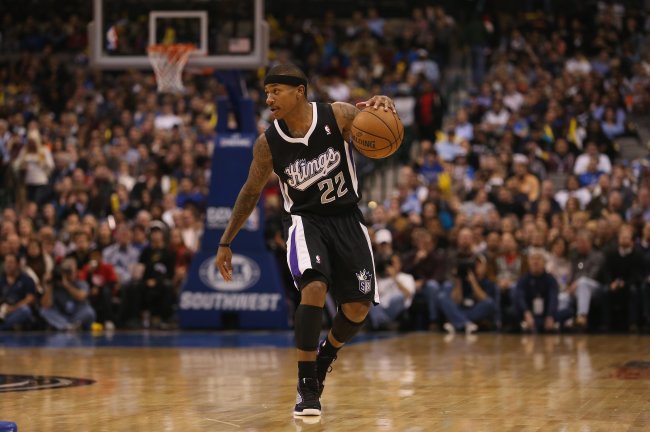 Ronald Martinez/Getty Images
Which Player Will Have The Most Impact Down The Stretch?
The Sacramento Kings might be the most unwatchable team in the NBA right now. They lack any real star power, not to mention being near the bottom of the Western Conference standings for years, so something needs to change.
Starting point guard Tyreke Evans hardly fits the bill of what you want in a prototypical player at the position, as he seems to be more concerned with his jump shot than running an offense, so if a better option comes along, you can understand why the team would want to take advantage of it.
Turns out that is the case, as the Kings have a more traditional point guard in Isaiah Thomas, who has the support of his teammates, according to a report from Aaron Bruski of ProBasketballTalk.com.
Namely, sources close to key Kings players have told ProBasketballTalk that they are frustrated with the fact that point guard Isaiah Thomas isn't starting and acting as the team's floor general.
Evans is the closest thing the Kings have to a star, so you can understand why there might be some reluctance to move him off the point or bench him, but when you are a bad team, you need to make changes somewhere.
Thomas is a valuable asset. Coming off the bench, he is averaging 9.7 points and 2.0 assists per game.
Landry Fields Back, But Not Really, For Toronto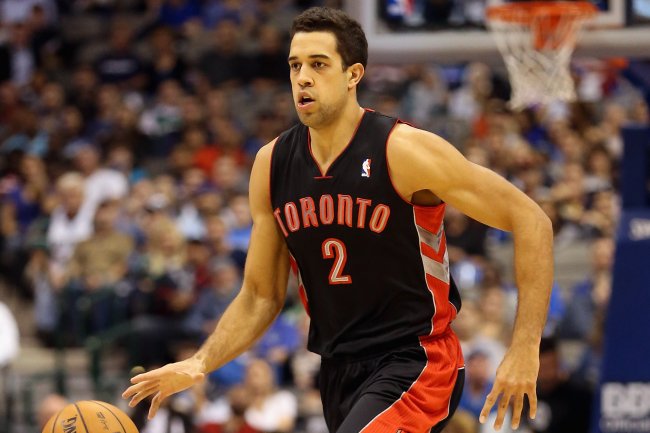 Ronald Martinez/Getty Images
Landry Fields has played in just five games this season and is averaging just 2.4 points per game, but he is healthy and able to play. The problem seems to be with the Raptors, who haven't used him in two games this week.
According to Ryan Wolstat of the Toronto Sun, Fields has been cleared to get back on the floor for the Raptors.
Starting small forward Landry Fields was cleared to play for the first time since Nov. 7, when he was shut down for elbow surgery and sat on the bench, though he did not get into a game that was tight for most of the night.

He had returned to practice last Thursday after a second visit to his doctor, but was not expected to be able to suit up for a game until being re-evaluated this week.
Fields has had an interesting career trajectory. He started out looking strong with New York in 2010, averaging 9.7 points and 6.4 rebounds per game, but has been trending downward ever since. His shooting percentages continue to decrease, and his points and rebounds are fizzling.
Even though they have just a five-game sampling, it is time for the Raptors to see what they have in Fields. He is wasting away just sitting on the bench, which doesn't benefit either side.