Duke Basketball: 5 Key Stats from Wednesday Night's Game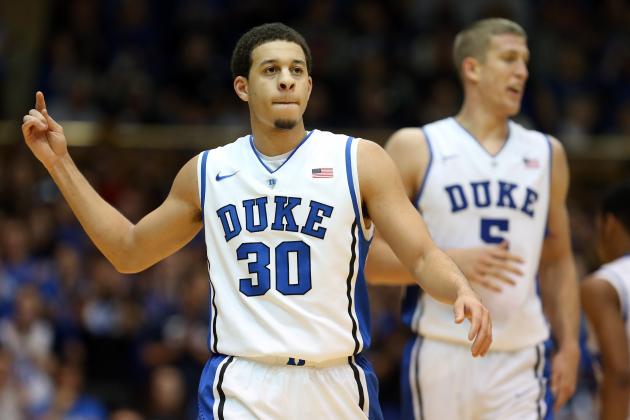 Streeter Lecka/Getty Images

The Duke Blue Devils' first test as the No. 1-ranked team in the land was a fairly easy one.
They played host to the Cornell Big Red, who entered the game with a 4-6 record, and dispatched of them rather easily.
The final score ended up being 88-47, with the Blue Devils nearly doubling up Cornell (that score, by the way, only missed yours truly's prediction by four points).
It was a nice game all-around for Duke.
Here are five numbers that stand out from Wednesday night's contest.
Begin Slideshow

»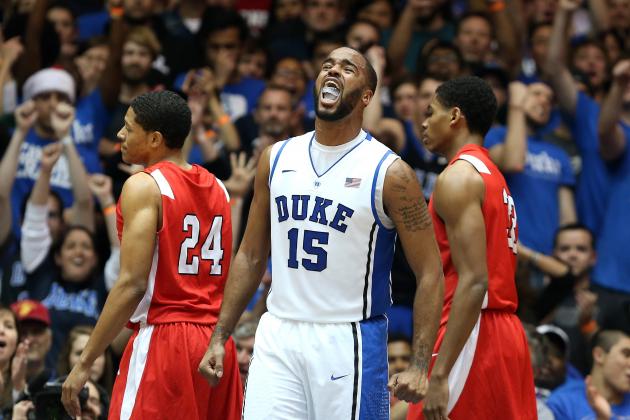 Streeter Lecka/Getty Images

After leading Cornell by just 11 points going into the break, Duke came out with something to prove in the second half.
The Blue Devils not only ramped up their offense, but they absolutely shut down the Big Red's attack.
The result?
Duke's best half of the season, which they won by a score of 47-17.
As Duke Basketball's official twitter account noted, they began the half outscoring Cornell 41-4. If that isn't a statement, I don't know what is.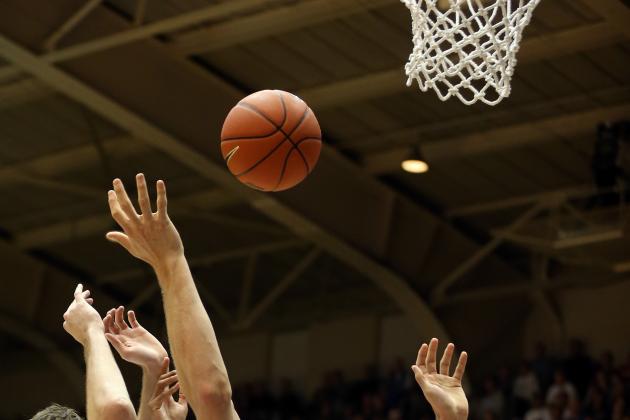 Streeter Lecka/Getty Images

With the good, comes the bad.
The main negative that Duke can take away from Wednesday's matchup with the Cornell Big Red is that they still seem to have trouble rebounding.
Despite the fact that Cornell missed nine more shots than Duke, they somehow managed to out-rebound the Blue Devils 33-28.
Nine of those 33 rebounds came off of the offensive glass as well.
While both teams entered the game separated by just 0.2 rebounds per game, Duke was not able to beat one of the country's lower-tier programs on the glass, and that should be a concern.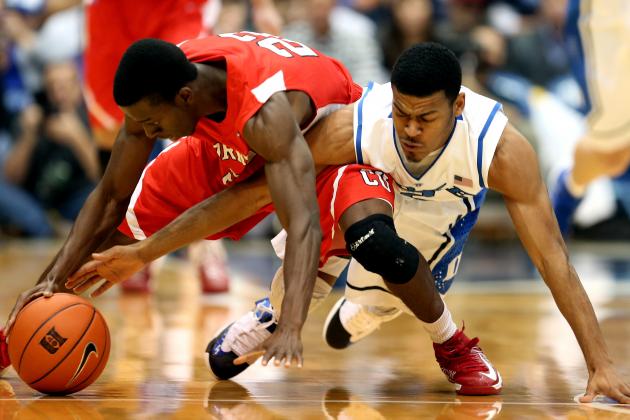 Streeter Lecka/Getty Images

Where the Blue Devils weren't so impressive on the glass, they made up for in other facets of their defensive game.
Duke actually managed to force a staggering 25 turnovers on Wednesday night, while forfeiting the rock just 10 times themselves.
With every one of Duke's backcourt players picking up at least two steals (Rasheed Sulaimon had three, while Tyler Thornton, Seth Curry and Quinn Cook each had two steals apiece), they kept the pressure on all game, regardless of who was on the floor.
Forcing turnovers also allowed Duke to jump out to the aforementioned 41-4 start to the second half.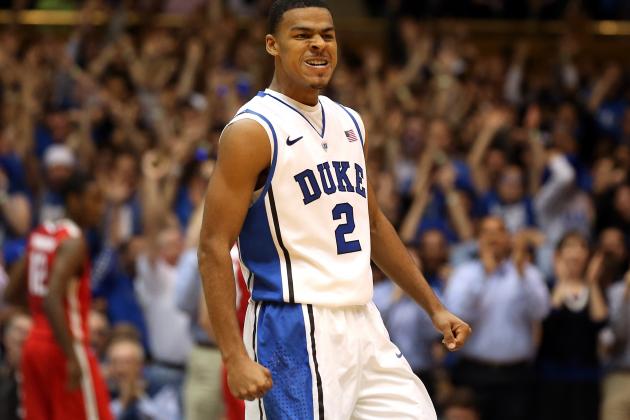 Streeter Lecka/Getty Images

The Blue Devils' stifling defense can also be evidenced in Cornell's assist total.
Throughout the entire game, the Cornell Big Red only managed to collect a total of eight assists on 20 field goals (good for 40 percent).
With Duke making Cornell work for any kind of ball movement, it shouldn't come as a huge surprise that the Big Red had a tough time racking up assists.
Meanwhile, Duke picked up 23 assists on their 34 field goals (68 percent), with sophomore point guard Quinn Cook leading the way, as he had a career-high 12 assists on the night.
When you're able to move the ball efficiently, it's much easier to find a quality shot. That's a lesson Cornell learned the hard way Wednesday night.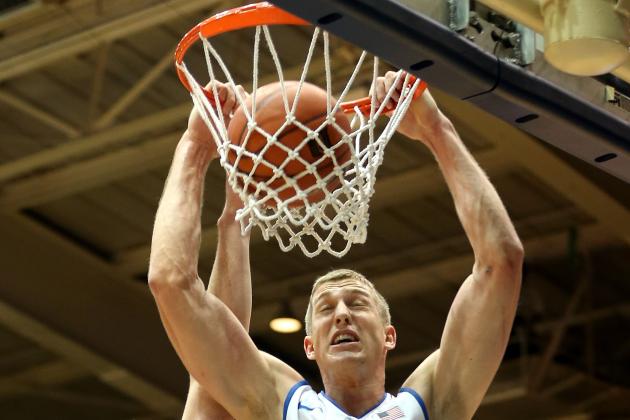 Streeter Lecka/Getty Images

By the time all was said and done on Wednesday night, Duke had a shooting percentage of 56 percent, while Cornell finished shooting a measly 36 percent (including an embarrassing nine percent from beyond the arc).
Led by Mason Plumlee, who hit all eight of his field goal attempts, Duke drained 34-of-60 shots Wednesday night, with the team hitting 27-of-39 of their attempts from inside the three-point line (an incredible 69 percent).
Offensively, the Blue Devils did a great job.
With the exception of rebounding, the defensive game was also pretty impressive.
Now they get to do it all over again Thursday night, as the Blue Devils will play host to the Elon Phoenix.