WWE: What You Missed Since Raw; Miz Biggest Winner, Damien Sandow Biggest Loser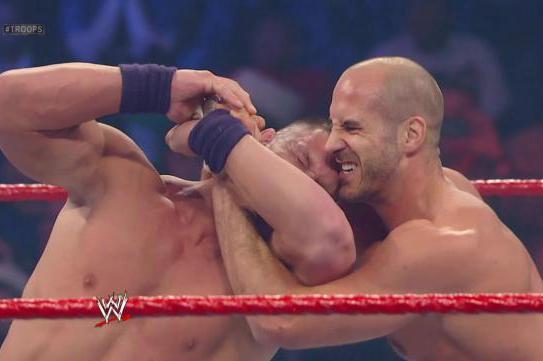 Image credit: WWE.com
Christmas season tends to be a bad time for television programming. While there is no "offseason" for WWE, even some of their programming suffers this time of year.
While this week's non-Raw and non-SmackDown television did include an addition in the form of Tribute to the Troops, the two least significant weekly programs, Superstars and Saturday Morning Slam, were simply year-in-review or best-of editions.
As we analyze these shows and try to decide who came out looking the best and who came out looking the worst, we can't overlook what is being recapped. WWE is going to show us what was genuinely the "best of the year." They're going to show us what they want us to remember from 2012.
To that extent, every week I take a look at WWE's four "other" shows: NXT, Main Event, Superstars and Saturday Morning Slam (this week will also include Tribute to the Troops). After we review everything that happened on these shows, we'll decide who benefited the most last week and who needs to be sending feelers to TNA and ROH.
My "highlights" version of all four shows is below.
If it piques your interest enough to read on, the slideshow breaks down the shows individually, segment by segment, complete with my questions, predictions and/or honorable mentions. If you disagree with my selections for who benefited/suffered the most, there's a comment section below.
Highlights
On Tribute to the Troops, Sheamus and Randy Orton got a win over Dolph Ziggler and Big Show after the match was restarted, and Ryback got a disqualification victory over Alberto Del Rio.
The Miz defeated Damien Sandow after a segment with Kermit and Miss Piggy, and the team of R-Truth and Team Hell No defeated 3MB in a six-man tag match. In the main event, John Cena defeated Antonio Cesaro.
The show also featured two songs each by Flo Rida and Kid Rock, multiple Muppet segments and tons of celebrity messages.
On NXT, The Usos got a victory over Primo and Epico, which was immediately followed by a visit from The Ascension. Big E. Langston defeated Camacho and Aiden English in a handicap match.
Kassius Ohno defeated Percy Watson, and Corey Graves attacked NXT Champion Seth Rollins while he was being interviewed by Jim Ross. In the main event, The Big Show defeated Bo Dallas.
On Main Event, Team Hell No successfully defended their Tag Team Championship in a great match against Team Rhodes Scholars.
The night continued with tag action when the Primetime Players get a victory over Zack Ryder and Santino Marella, Team CoBro.
This week's Superstars was part one of a two-week year-in-review, showcasing the best of Monday Night Raw from 2012. This review includes The Rock's verbal war with Cena and his promise to once again be WWE Champion. They also replayed Brock Lesnar's return from that same evening.
They also reviewed the Lesnar/Cena feud from Extreme Rules, the Lesnar/Triple H feud, the Jericho/Ziggler feud, the debut of Antonio Cesaro and the Slammy Awards.
On Saturday Morning Slam, we got a "best of" episode. The two replayed matches included The Miz (as Intercontinental Champion) defeating Justin Gabriel and Rey Mysterio defeating Michael McGillicutty.
Mysterio also got a brief Superstar Spotlight segment.
Now, if you care to read more about any of these happenings, please enjoy the slideshow.
Begin Slideshow

»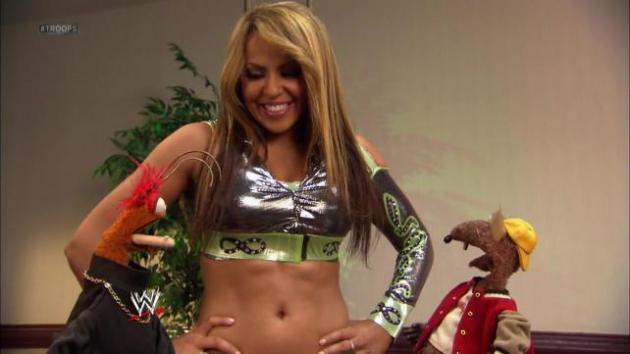 Layla interacts with some Muppets backstage. (Credit: WWE.com)
WWE's annual Tribute to the Troops special kicked off with a pre-recorded message from two-time United States Champion President Barack Obama. It was nothing we haven't heard before; your standard face promo, pandering to the pro-military crowd.
Once that's over, the real show begins. All kidding aside, I mean absolutely no disrespect to the president, the troops or anyone's political or philosophical leanings. This is a fantastic thing that WWE does for the people who do the work most other Americans are unwilling to do. This is the 10th year they've done this, and it makes me proud to be a WWE fan.
JBL and Michael Cole are hosting this year's event, which is being held in front of the Navy for the first time ever (but is intended for all of the military, as JBL points out) and being hosted indoors (which I believe is another first, but I could be wrong).
Sheamus & Randy Orton vs. Dolph Ziggler & The Big Show (match length 2:20)
Sheamus received an acceptable pop from the military crowd, but Orton's pop put it to shame. Ziggler got some heat, but Show got an impressive pop that rivaled Orton's. They point out that Orton is here despite his recent "injury" because this show is so important to the WWE Superstars.
The faces are on fire as the match gets under way, and it's only minutes before both Ziggler and Show simply walk away from the match and lose via count out. But they are cut off by Booker T before they even reach the top of the ramp.
He says this is an unacceptable ending and restarts the match.
Sheamus & Randy Orton vs. Dolph Ziggler & The Big Show (televised match length 6:40)
We return from a commercial break and the faces are firmly in control. As Ziggler struggles against Orton and reaches for a tag, Show steps off the apron and pretends to be fixing his boot. Orton and Sheamus continue to dominate the match while Ziggler goes at it on his own.
Once Ziggler manages to get a few shots in and Orton goes down, Show reaches for a tag and Mr. Money In The Bank gets a few minutes to rest while the heels take control.
Sheamus and Show are in the ring as the match begins to wind down. Sheamus lands the White Noise on Show but Ziggler breaks up the pin. Orton comes in and nails Ziggler with the RKO. He then hits Show with the RKO and Sheamus follows up with a Brogue Kick for the win.
After a couple of celebrity endorsements (Fergie and then four members of the Fierce Five) we go backstage where Layla is doing her hair while some of the Muppets check her out.
Flo Rida performed a new song after that, but I didn't watch that part. I don't have a real problem with Flo Rida, but that's not why I'm watching this event. I don't like "watching" music on television. For what it's worth, those in attendance seemed to appreciate it.
Backstage, Josh Mathews interviews John Cena, who gives a heartfelt-yet-predictable speech about what it means to him to be a part of this event.
After a commercial break, we have a rematch from last week's Main Event, ADR vs. Ryback.
Alberto Del Rio vs. Ryback (match length 1:32)
ADR may be in the midst of a face-turn, but he wasn't playing that up at this event. When he gets to the ring, he says he appreciates the troops but that he also appreciates his personal ring announcer, and it just happens to be Ricardo's birthday! He asks the live audience to join him as he sings Happy Birthday (in Spanish). The song is interrupted (to the crowd's delight) by Ryback's intro.
Ryback dominates most of the in-ring action, and as he starts to get pumped up for his explosive clothesline, Ricardo jumps him and ends the match. ADR manages to escape the ring, leaving Ricardo to be the victim of the Shell Shock. For some reason, ADR re-enters the ring and suffers the same fate.
Kid Rock performed next. I skipped this segment since it's no longer the late 90's and I no longer have terrible taste in music. Kid Rock shouldn't have been at WrestleMania 25 and he shouldn't have been at this event, either. No offense to Kid Rock fans, as I'm sure his appreciation for the troops is genuine.
More backstage Muppet action. Kermit is a guest on MizTV, and that segment is next. Miz grills Kermit about his relationship with Miss Piggy. Kermit makes a fairly funny "Don't Ask, Don't Tell" joke and even references Mike's recent face turn.
Eventually, Miss Piggy and Damien Sandow come out to add more comedy to the segment. The whole thing was about as good as such a segment can be, especially worth watching if you're a fan of Miz, Sandow or the Muppets.
They cut to commercial and when we return, Sandow and Miz have already started a match.
The Miz vs. Damien Sandow (televised match length 3:30)
Apparently, Miz has a following within the military, as the "This-Is-Awe-Some" chant was the first audible chant of the night. Kermit provides a small assist with the commentary, and Miz wins after reversing Sandow's pin attempt and getting a three-count of his own.
After another commercial break, we get a couple more celebrity endorsements. This time, it was Bosh, Wade and James of the Miami Heat (who, as a Cavaliers fan, I can't stand) who seemed more happy to brag about their NBA title than to thank the troops (but again, I may not be the most objective observer). Their comment was followed by Katie Couric's.
Then Flo Rida performed again. I skipped it again. It was just another performance of "Wild Ones," which he performed at WrestleMania 28.
After another commercial break and a vignette highlighting WWE's 10 years of T4, Team Hell No are backstage. They are discussing the fact that they were told to find a teammate for a six-man tag against 3MB. Bryan says that since neither of them want another partner, he knows just who to pick: Little Jimmy.
R-Truth interrupts the segment, saying that Little Jimmy is busy trying to get married and that R-Truth will join the tag champs instead. Bryan throws a tantrum and is interrupted by Animal (the Muppet, not the Road Warrior). He is then faced with a goat Muppet who calls him "Cousin Daniel."
Team Hell No & R-Truth vs. 3MB (match length 3:27)
There isn't much to note about this match. The heels struggled through the course of the match, and R-Truth wins the match when he connects with the Little Jimmy finisher on Heath Slater. The interactions between Kane, Bryan and R-Truth are entertaining enough that I could see it continue after this event.
Gonna ask my question for this slide a little early.
Question: Is it racist, or culturally insensitive, that Michael Cole continually says Jinder Mahal plays the "air sitar" when 3MB comes out?
Kid Rock performs again. I skip over it again. I don't know if the military really loves Kid Rock or just the fact that his song was incredibly patriotic, but they were really pumped about the whole ordeal.
Antonio Cesaro is backstage with Josh Mathews. What better venue for giving an anti-American promo? He faces John Cena in the main event, which is up next. But not before some more celebrity endorsements, including some guy from the Twilight movies and the actress most famous for going "commando" in a movie, Sharon Stone.
John Cena vs. Antonio Cesaro (televised match length 5:09)
Cesaro managed to keep it competitive for a few minutes, but this event is put together more like a house show than a pay-per-view, so it didn't last long. Cena hits the Five-Knuckle Shuffle and the Attitude Adjustment to end the match. He then closed the event with a big thank-you speech to the troops.
But then he comes back. There's one thing he forgot. Santa comes out in a sleigh being pulled by WWE Superstars acting as his reindeer.
Obviously, these events are put together very specifically for what the name says: a tribute to our troops. They aren't concerned about whether die-hard WWE fans think it's the greatest show of the year.
There were no major storyline progressions, no Match of the Year candidates, nothing that anyone will likely remember three weeks from now. But it wasn't a bad show by any means. Try to check it out if you haven't already. If you're anything like me, you do virtually nothing to support our troops, especially compared to the sacrifice they are making for us.
As a wrestling fan, this is the least you could do. The absolute least.
Honorable Mention: John Cena received quite a bit of benefit from these programs this week, as if he needed any. He got to beat the most anti-American of heels in front of a military audience, he got to give them two patriotic promos and he brought out Santa for them. Then, he was heavily featured in Superstars' highlights and most of the Raw Recaps.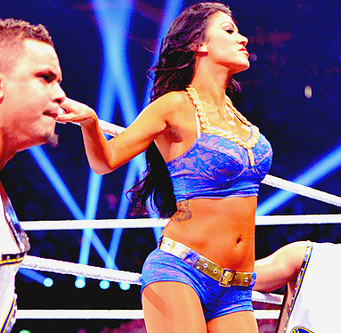 Image retrieved from Tumblr.com/tagged/orlando-colon
This week's show begins with a montage explaining how we came about tonight's main event, The Big Show vs. Bo Dallas. Tony Dawson and William Regal are in Orlando with the NXT Universe. We begin with two tag teams that are more than just partners: they're family.
Primo & Epico Colón vs. Jimmy & Jey Uso (televised match length 11:02)
Both of these teams seem to get more respect and more response from the NXT crowd than they do the WWE crowd, and with Rosa Mendes at ringside, you've got to believe the crowd will be hot for this match.
What we have here are two teams with wrestling in their blood, who have great chemistry as teams and as opponents, who know how to work a solid match in the ring and a program that will allow these teams to show you exactly what they have to offer. The action was as fast-paced and back-and-forth as you'd expect from these two teams.
As the Colóns regroup outside the ring, Jimmy gets a running start and hurls himself over the top rope onto his opponents. As he celebrates in the ring with his brother, we go to our first commercial break. When we come back from the break, Jimmy has Primo grounded with a headlock.
If you're a fan of old-school tag-team-secialist days (i.e. The Rockers, Hart Foundation, Orient Express, Road Warriors, Demolition) then you would have loved this match from beginning to end. The remainder of the match saw great in-ring tag team psychology and storytelling.
Jey Uso hits the Samoan Splash from the top rope on Epico and got the pin. But before the bell could even ring, the lights went low and the arena was engrossed in a blue haze. The Ascension appeared on the big screen with a cryptic message saying that the war is not over, in reference to their feud with The Usos.
We go to a commercial break, and when we return, Camacho and Aiden English are headed to the ring together.
Camacho & Aiden English vs. Big E. Langston (match length 1:15)
Handicap Match
This match was set up on last week's NXT when Dusty Rhodes nullified Vickie Guerrero's bounty on Big E. Langston and informed Camacho he needed to find a partner for a handicap match. English starts the match against Langston and gets completely destroyed.
In a move I've never seen before, Langston drags the motionless English over to Camacho so that Camacho could tag in, but he hopped off the apron and left English to fend for himself instead. Langston got the easy pin on English and gave the crowd a post-match show that included two more Big Endings followed by two five-count pins.
After another commercial break, former Green Bay Packer and Washington Redskin Percy Watson is on his way to the ring to face the man that most NXT fans think will be the next man from the NXT roster to get the call up.
Percy Watson vs. Kassius Ohno (match length 5:21)
Ohno has had some beef with commentator William Regal as of late, and they don't shy away from that during this match. Regal talks about how great Ohno is as a wrestler but chastises his intentions and attitude.
Watson gets off to a good start but Ohno fights back pretty quickly. I expected Ohno to dominate most of the match, but Watson gets in enough offense throughout the match to genuinely show what a gifted athlete he is. Ultimately, however, Ohno's offense is too brutal and Watson goes down for three after Kassius connects with the Ohno Blade.
Post-match, Ohno won't take his eyes off of William Regal. As he walks up the ramp, he starts yelling at Regal and telling the audience, "He's not who you think he is!"
After another commercial break, Jim Ross is in the ring for an interview with NXT Champion Seth Rollins. I can't imagine he'll remain NXT Champion on "television" much longer (for those unaware, NXT is taped far in advance, so "The Shield" isn't something those in attendance at this taping have even heard of yet).
Rollins is in the midst of giving a standard I-take-on-all-comers promo, Corey Graves hits the ring and jumps Rollins. After a severe beat-down some referees help get Rollins out of the picture and Graves makes JR interview him.
Graves gives a highly cryptic promo that talked about the stories his tattoos tell, the fact that he feeds off of anarchy and he talks about the "new heaven" that the NXT Championship represents.
Question: Will this be the man to take the NXT Championship off of Rollins? (Please, if you already know the answer to this, don't leave any spoilers in the comments.)
I've got to believe that the recent introductions of Brad Maddox, The Shield and now Big E. Langston have a lot of people checking out NXT for the first time. Before we return to the action, we see a promo that Cena has cut specifically for the end-of-the-year NXT special. It will be the "Year In Review" format, and seems specifically designed to help any new NXT fans get caught up on the future stars of WWE.
The Big Show vs. Bo Dallas (match length 3:54)
This match was the result of Show responding to an open challenge issued by the youngest son of Mike Rotunda. As the bell rings, there is less than seven minutes of programming remaining and no commercial breaks.
I've said it before, but they're definitely trying to build Bo Dallas as a Rey Mysterio type, the technically-sound, perpetual underdog with the heart of a champion. They let Dallas get some offense in on Show, and he does a great job of selling the fact that he's annoyed and frustrated in his efforts against this little man.
As the match begins to wind down, Dallas manages to escape Show's chokeslam attempt, but was ultimately laid out by the Show's WMD.
Prediction: With the recent flood of NXT wrestlers making their way to the main roster, and several others seemingly ready to go at any moment (Ohno, Paige, The Ascension, Dallas), regular fans of NXT can expect as many new faces in Orlando to replenish the pool from which WWE Creative has been actively dipping as of late.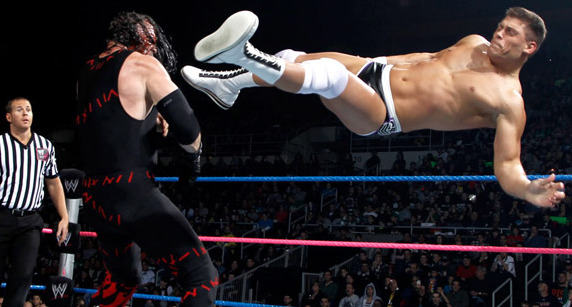 Credit: WWE.com
Michael Cole and The Miz welcome us to this week's episode of Main Event and they kick things off by explaining how tonight's WWE Tag Team Championship match came to be. They showed Rhodes being injured in a match against Team Hell No on Main Event several weeks ago.
It was then explained that the scheduled Kane vs. Cody Rhodes match was scrapped for a tag title rematch after Team Rhodes Scholars earned the No. 1 Contenders' spot at TLC. Cole and Miz explain this well enough on their own, but we get one of WWEs' classic vignettes as well.
Both teams make their way to the ring after the vignette and it appears as though this week's primary match will get under way a little sooner than normal.
Team Hell No vs. Team Rhodes Scholars (televised match length 17:56)
WWE Tag Team Championship Match
We go to a commercial break after both teams have been introduced and the bell rings as soon as we return from the break. Rhodes and Bryan are in the ring as the match starts, but Rhodes demands to face Kane so that he can extract his revenge. This doesn't last long, as both teams begin tagging regularly a few minutes into the match.
Kane and Bryan have the advantage for the beginning of the match, but Rhodes takes control back after playing possum and leaving Kane in trouble outside of the ring. We take a commercial break and the Scholars are still in control when we return.
They keep control until Kane makes the hot tag and Bryan takes over. He dominates Sandow and it looks like they are firmly in control, but once again, it doesn't last. As we head to another commercial break, this time Sandow leaves Bryan hurting outside the ring.
Rhodes is in the ring when we return and the Scholars are maintaining their advantage by making quick tags. As the match begins to wind down, the action is full of quick tags and near-falls. In the end, Kane hits Rhodes with a chokeslam followed immediately by Bryan's flying headbutt in what I assume is Team Hell No's new finisher.
This is followed by a segment that shows The Miz going through some legitimate military training as part of the Tribute to the Troops program. Before another commercial break, we find out that we have more tag team action coming up in the form of CoBro and the Primetime Players.
But before we get to that, we get a beloved Raw Rebound. This one updated us on several superstars including The Big Show, Sheamus, Dolph Ziggler, John Cena, Vickie Guerrero, AJ Lee and Big E. Langston. Just in case you missed it.
The Primetime Players vs. Team CoBro (match length 6:53)
As far as I'm aware, there's no real storyline being promoted by this match, other than highlighting the competition within the tag team division. For the first half of the match, both teams played their roles as expected, Ryder and Marella being goofy, O'Neal and Young acting like frat boys on a sugar rush. As we go to a commercial break, O'Neal is in control with Marella on the mat.
When we return, Young is working over Marella in the ring, indicating that PTP have successfully isolated the Milan Miracle from his tag team partner. Just a minute later, O'Neal gets the fresh tag but Ryder gets an even fresher tag. Ryder is soon taken care of, however, and after Marella's Cobra attempt is thwarted, Ryder is pinned and PTP take home the win.
Prediction: The Primetime Players will get a tag team title run, but it won't be until after WrestleMania.
Question: How big of a push are they preparing The Miz for? He's hosting this show almost every week, hosts MizTV on several programs, just recently got a fresh face turn and is winning matches again.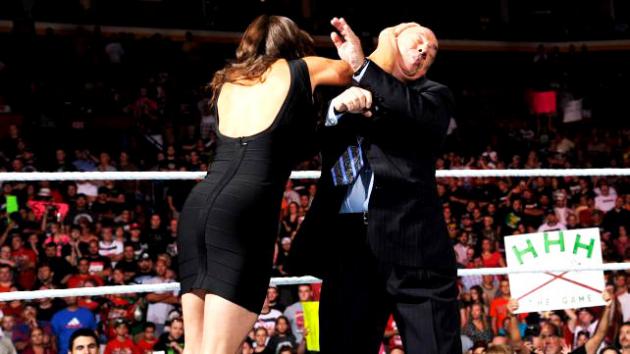 Image retrieved from Tumblr.com/tagged/paul-heyman
In my weekly Superstars recap, I frequently make snide comments alluding to the fact that the program often feels like nothing more than a long commercial for Raw, with a few matches thrown in to give the lower-rung workers a warm fuzzy.
Generally, those comments are made tongue-in-cheek. This week (and next week) it couldn't be more true.
The next two weeks of WWE Superstars will simply be a look back at the best Raw moments of 2012. Scott Stanford will be the host of this two-part Year In Review.
Notice that it's not the best WWE moments of 2012. It's the best Raw moments of 2012. Now is there any question that Superstars is really just a commercial in sheep's clothing?
For the next two weeks, Superstars will be filled with highlights of guys who are in no need of the attention, neglecting the Superstars that are struggling to remain relevant.
They go all out from the get-go, choosing first to relive the verbal confrontation between John Cena and The Rock leading up to WrestleMania 28. This was followed by highlights from the Raw following WrestleMania 28, including Rock's promised to regain the WWE Championship and the return of Brock Lesnar.
This led into the post-Extreme Rules feud between Brock Lesnar and Triple H, including Paul Heyman and Stephanie McMahon. They tied this up with Lesnar's Tout in which he claims to be finished with WWE.
After talking briefly about Jericho's return and his eventual short-lived feud with Dolph Ziggler, they show a video package highlighting the Showoff's most arrogant moments of 2012. Then they show more footage of the Ziggler/Jericho feud, including their final match on Raw.
They used this to transition into the most recent episode of Raw, which saw Ziggler squaring off against Cena with AJ at his side.
Antonio Cesaro gets a quick video package as Stanford talks briefly about new superstars making an appearance in 2012, which lead into a recap of the drama surrounding Ryback and The Shield.
Honorable Mention: Antonio got one of the few highlight packages on this show, but he was also part of the main event from the Tribute, facing the biggest name in the company.
We also get a recap of the Slammy Awards. Not sure how that qualifies as a highlight of the year when they haven't even mentioned Raw 1000. They give special attention to CM Punk confronting Ric Flair and the eight-man brawl that ensued.
Prediction: Next week's episode will focus more on CM Punk and Team Hell No.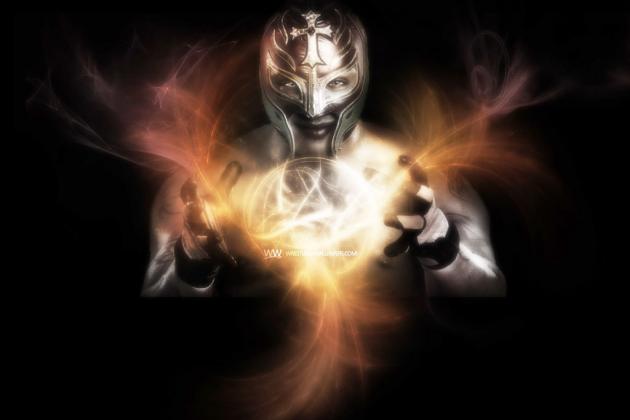 Image retrieved from Fanpop.com
Saturday Morning Slam opens with a clever rendition of "Dashing Through the Snow" performed by about 30 WWE Superstars with the lyrics changed to reflect a WWE Christmas. Definitely worth checking out if you are spending Christmas with any little members of the WWE Universe.
Josh Mathews and Santino Marella are on commentary for an old match featuring The Miz as the Intercontinental Champion.
The Miz vs. Justin Gabriel (televised match length 3:52)
You can bet that Gabriel will get a chance to impress the Vortex crowd with some high-flying moves, and since this was at a point when The Miz was a heel, you can expect him to be an arrogant jerk. They keep the ebb-and-flow fairly even, but The Miz is in control when we go to a commercial break after two incredibly harsh Irish whips into the turnbuckles.
The Miz is still in control when we return from commercial break. Gabriel begins to make a comeback towards the end, but after missing a moonsault, The Miz delivered the Skull-Crushing Finale and scores the win.
As we head to another commercial break, I realize that this is technically a "Best Of" show, so these matches have already appeared on SMS in the past. I guess that creates less work for the production crew around the holidays.
Before the next match, we get a spotlight segment featuring Rey Mysterio. The voiceover called the segment a "Superstar Spotlight" but the graphic clearly said "Saturday Morning Spotlight," so I guess you can call it what you like. The segment mainly focused on Mysterio's 6-1-9.
Rey Mysterio vs. Michael McGillicutty (televised match length 7:20)

There's really no question who will win this match, but it will be interesting to see what kind of offense they let McGillicutty display. The match was definitely choreographed to entertain the youngsters, as there are several bits that make McGillicutty look incompetent. Rey is in control with both guys outside of the ring as we hit the first commercial break.
The action has returned to the ring when we get back and Mysterio remains in control until Perfect Jr. steps out of the way and Mysterio runs into the turnbuckles. McGillicutty keeps Mysterio grounded for the next several minutes.
Mysterio regains control when McGillicutty set him up on the top turnbuckle and he looked away just long enough for Rey to counter. He eventually hits a 6-1-9 to his challenger's rear (rather than face) and got the pin after a dive from the top rope.
And the end of that match is the end of the show.
Prediction: Michael McGillicutty doesn't get pushed beyond NXT and Saturday Morning Slam until he has a name other than McGillicutty.
Question: Is Rey Mysterio on his last leg in WWE? Once the eventual feud happens with Sin Cara and the torch is passed, how long will Mysterio hang around?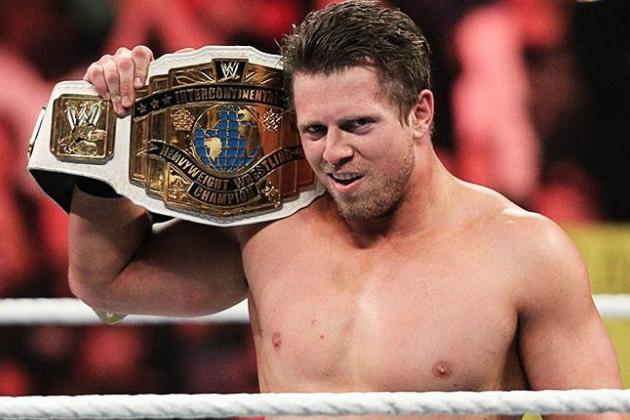 Image retrieved from ProWrestlingPowerHouse.com
After taking a look at all four of WWE's "other" shows from last week, which superstar came away the biggest winner? Who came away the biggest loser?
Biggest winner: The Miz

The Miz had significant contributions to three shows this week, coming out on the positive end of all of them.
On Tribute to the Troops, he hosted MizTV and had a segment that also included two of the Muppets and Damien Sandow. This was followed by a match in which he got a clean victory over the Intellectual Savior of the Masses.
As has become the custom, The Miz also hosted Main Event, provided his voice to every match even if he didn't compete. They also showed a vignette of The Miz getting a sample of military training in preparation for Tribute to the Troops.
Then, on Saturday Morning Slam, we watch a match that reminded us of The Miz and his most recent Intercontinental Championship reign, with a clean victory over Justin Gabriel.
I wouldn't be surprised to see him as part of Superstars' Best of Raw 2012 next week.
Biggest loser: Damien Sandow

No one person had a really bad week as far as these shows were concerned, but Damien Sandow came up on the losing end of his only two matches.
At Tribute to the Troops, he lost cleanly to The Miz. Although, to the be fair, he also got some camera time with the Muppets.
Then, as part of Team Rhodes Scholars, he lost cleanly to Team Hell No on Main Event again, to be fair, he didn't take the fall for his team.
All in all, it could have been a lot worse, but no single wrestler had too much else to complain about this week.
Do you think someone else had a better week on these shows than The Miz? Do you think someone took a bigger hit than Sandow? Please, let's discuss!
You can follow Dustin on Twitter, check out his blog or listen to his podcast.