The 5 Impact Players the Toronto Blue Jays Acquired This Offseason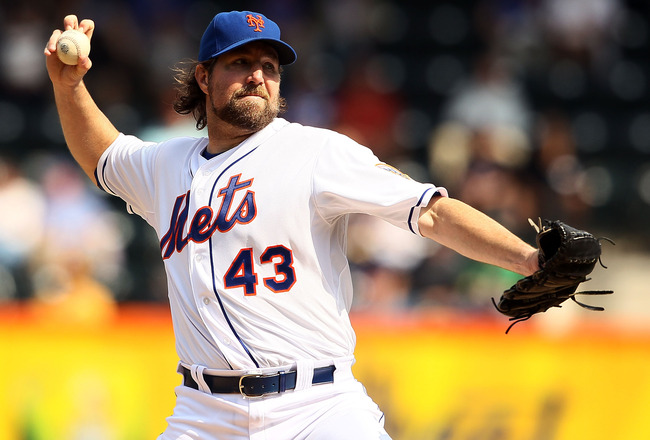 Alex Trautwig/Getty Images
The Blue Jays have pulled up their sleeves and got some work done this offseason.
The Blue Jays are arguably the team to beat now in the division—but why did the Blue Jays acquire these players?
It's because they each give something the Blue Jays were missing. Players at a certain level are required for contenders, and now the Blue Jays can easily call themselves that.
Mark Buehrle

Buehrle Highlights

Age: 33
Mark Buehrle is an absolute innings eater. Pitching at least 200 innings for a few years is impressive—Buehrle has done it for 11 years in a row! He gives the Blue Jays a sense of security with his reliability.
His ability to go long into games also keeps the bullpen fresh. As an added bonus, he is an amazing fielder with four Gold Gloves already in his trophy case.
Melky Cabrera

Melky Cabrera Highlights

Age: 28
Melky Cabrera is a five-tool player, but his recent suspension for PEDs had many worry that his success was from a bottle, and not within.
It's possible his power numbers will drop, but his overall game is still very impressive. At $8 million a year, this contract could be an absolute steal, or a bad gamble that doesn't cost the Blue Jays that much. Hopefully it is the former.
R.A. Dickey

R.A. Dickey Highlights

Age: 38
Dickey's age is a concern. Dickey is a knuckle-baller though, the type of pitcher that can easily pitch into his mid-40's.
Dickey has mastered the pitch, along with throwing it at an above-average speed compared to past knuckle-ballers.
Jose Reyes

Jose Reyes Highlights

Age: 29
Jose Reyes gives the Blue Jays a true lead-off man for the first time since a 2009. He gets on base, and when he does get on base, he makes the other regret letting him on.
I can't wait to see if Reyes can still pull off all those triples in the dome.
Josh Johnson

Josh Johnson Highlights

Age: 28
Between Dickey and Johnson, I would have to give Johnson the title of "Ace". Dickey is a great pitcher, no doubt, but after his knuckle-ball leaves the hand, it's mostly chance what happens next.
Johnson has pinpoint control of all his pitches, and he pitches with a sense of dominance over the hitters. Blue Jay fans just have to pray he stays healthy now.
Keep Reading

Toronto Blue Jays: Like this team?