Ricky Seals-Jones vs. Laquon Treadwell: Which 5-Star WR Is Better?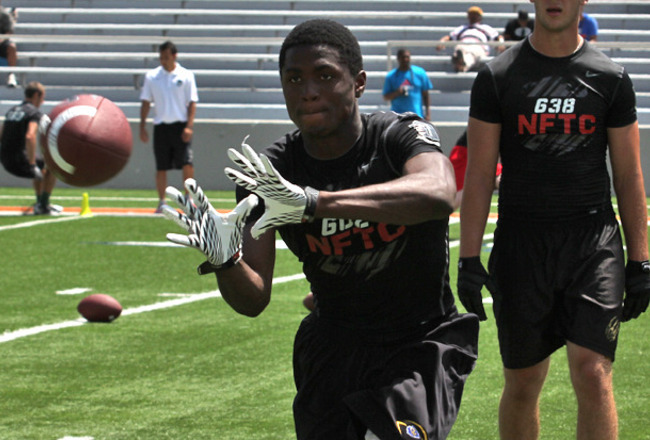 247Sports.com

WR is always a popular position in football because it is one of the more glamorous positions on the field. Much glory comes with being able to catch passes and score touchdowns, but their are many requirements of the position in order to be successful.
Two of the top prospects at the WR position in this 2013 class are Ricky Seals-Jones and Laquon Treadwell. Both are highly ranked and these are two prospects that I put in the true "elite" echelon of overall talents this year.
Which of these two outstanding offensive perimeter prospects are better? Let's do a breakdown and make that conclusion!
Size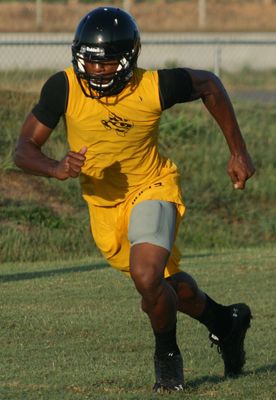 247Sports.com
Seals-Jones
The Texan is stands an imposing 6'5" and fills out at 230 pounds right now. Not only is Seals-Jones tall and long, but also he's very thick and muscular. Don't be surprised to see Seals-Jones get to over 240-245 pounds in college.
Treadwell
Treadwell is 6'3" and goes about in the 195-pound range. He has a tallish and lanky frame, which tells me he could easily max out in the 215-220-pound range in college. That's very good size for a WR.
Advantage: Seals-Jones
Release Quickness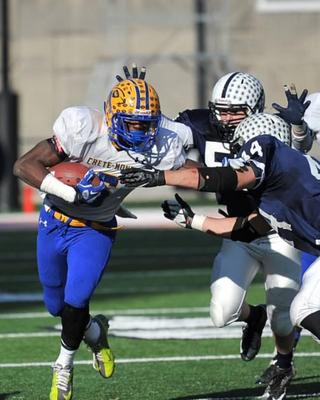 247Sports.com
Seals-Jones
Seals-Jones can get off the line thanks to his size, while also showing solid quickness. He shows some flashes of one day being able to "big boy" release off the line. He's not explosive and sudden, but has solid release quickness.
Treadwell
The Illinois native has good explosion to launch into his routes. He has some suddeness to his athleticism and it shows in his release, which can surprise cornerbacks.
Advantage: Treadwell
Speed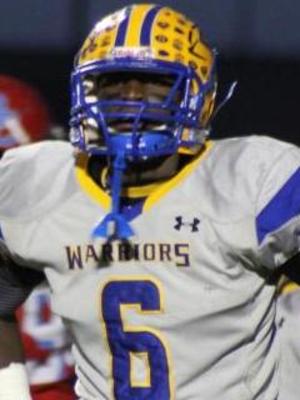 247Sports.com
Seals-Jones
Seals-Jones not a true build-up guy, as he's quicker than those type of athletes, but when this thoroughbred gets going, he can move. If you give him cushion to let him get churning, Seals-Jones can run by you and get up to the top of a back end pretty quickly. His speed is great for a big man.
Treadwell
Speed is one of Treadwell's main weapons. He can take the top off a defense in a flash by devouring cushion, evening up a cornerback and leaving him to get deep. Treadwell is easily one of the top vertical deep threats in the country.
Advantage: Treadwell
Separation Quickness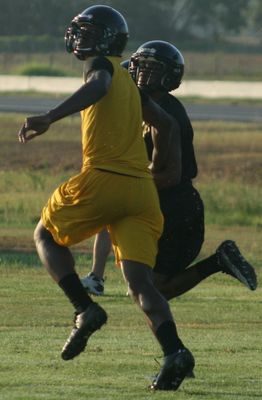 247Sports.com
Seals-Jones
For such a big-bodied athlete, Seals-Jones has very, very deceptive separation quickness. He can work inside, get to junction points and get out of them in a hurry to detach from coverage. As he learns to drop and sink his hips more, separating won't be a problem for him college, which remarkable given his size.
Treadwell
Being explosive in a straight line is one thing, but being able to separate from coverage out is another. Treadwell has both qualities and shows the agility, hip fluidity, movement skills and burst out of his brakes to detach from sticky cover men.
Advantage: Push
Route Running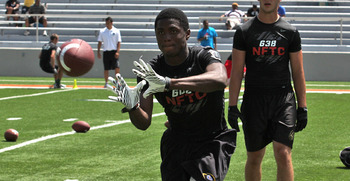 247Sports.com
Seals-Jones
Seals-Jones spent a lot of time playing QB for high school team, so he needs to some work as a route-runner. He will operate high naturally because he's so tall and this will in turn make his routes appear to be ran a little sloppy. This is an area where he'll need the most refinement at in college.
Treadwell
Having the speed and athleticism that Treadwell does allows him to get away with so much. He will take some false steps as a route-runner, and I would like to see him sell his routes better.
Advantage: Push
Hands and Ball Skills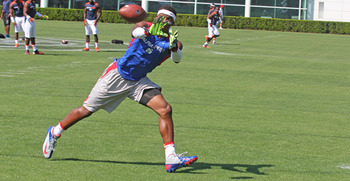 247Sports.com
Seals-Jones
With his length, Seals-Jones has a large strike zone and can snatch balls all around his frame. He can go over the top of crowds and come down with the football and seems to like to high point balls to take advantage of his size.
Treadwell
Watching Treadwell on tape, it seems he prefers to attack the ball with his hands, which is rare for a high school WR. He shows good hand placement, a big catch radius and has all-around pluck-ability.
Advantage: Seals-Jones
RAC Skills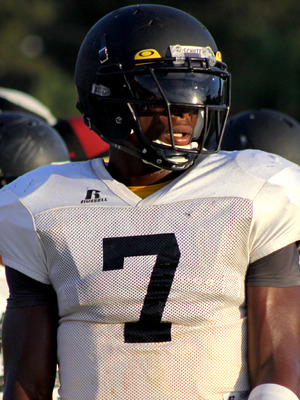 247Sports.com
Seals-Jones
Seals-Jones flashes some ability to be a bully with the football. Think of a power running back that is a north-south runner when picturing how Seals-Jones runs with the ball. He has some elusiveness and can make people miss a little bit too.
Treadwell
Treadwell has a good amount of wiggle to his RAC skills. He can skate to paydirt in the post-catch phase of a play by eluding defenders and out-running others upfield.
Advantage: Seals-Jones
Blocking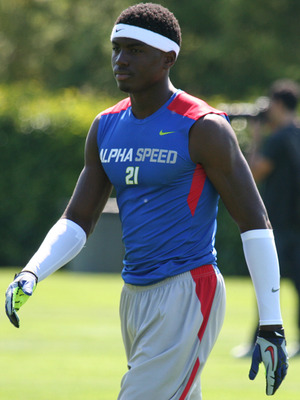 247Sports.com
Seals-Jones
Seals-Jones is big, strong and can be physical, but he's not a blocker. He'll be more willing in college, but it's just not in him right now. Giving him the benefit of the doubt, he hasn't been asked to block much in high school.
Treadwell
One of things that got Treadwell elevated into the "elite" status on my board was how he's improved as a blocker this year. He's been physical and strong to latch on defensive targets to spring open his teammates for large gains. He's a superior blocker to Seals-Jones right now.
Advantage: Treadwell
Conclusion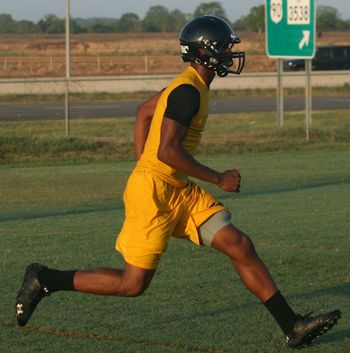 247Sports.com
I mulled this decision very hard and for a very long time. Yet, I'm going to stick with Seals-Jones due to the fact that he's a bit bigger while still having good speed, hands, RAC skills and all-around playmaking ability.
That is not to say that I don't like Treadwell, as I really do. He's a guy that has the size, speed, hands, RAC skills and more to be a No. 1 WR for a college offense early his career.
Both players are elite prospects this year, and you can't go wrong with either one. For me, I like Seals-Jones a little more, but Treadwell is great too.
Edwin Weathersby is the College Football Recruiting Analyst for Bleacher Report. He has worked in scouting/player personnel departments for three professional football teams, including the New York Giants, Cleveland Browns and the Las Vegas Gladiators of the Arena League. He spent a year evaluating prep prospects and writing specific recruiting and scouting content articles for Student Sports Football (formerly ESPN Rise-HS). A syndicated scout and writer, he's also contributed to WeAreSC.com, GatorBait.net and Diamonds in the Rough Inc., a College Football and NFL Draft magazine.
Keep Reading