NHL Lockout: Top 8 Lockout Related Memes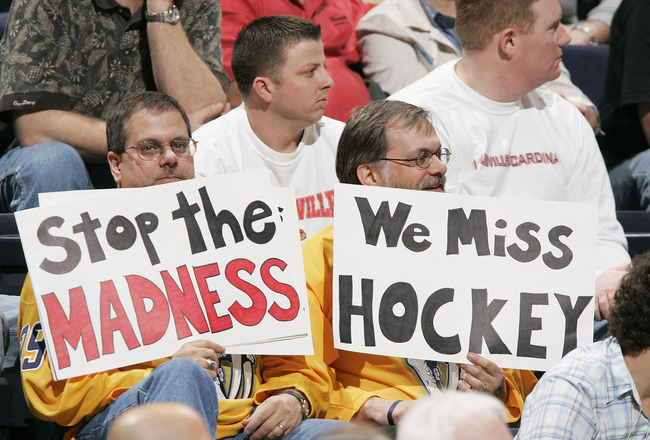 Brian Bahr/Getty Images
The NHL lockout has given hockey fans plenty of free time to come up with some creative and funny memes.
These memes have allowed fans to poke fun at certain teams, players and people associated with the work stoppage.
Let's look at the eight best lockout-related memes.
Note: Meme images courtesy of the Facebook page NHL Memes.

Take the Deal!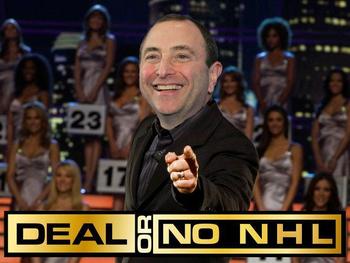 Courtesy of Chris Patterson via NHL Memes
This meme is based off the NBC show Deal or No Deal, and it appears as if NHL commissioner Gary Bettman is the show's host.
Hopefully for NHL fans everywhere, the owners and players to choose to make a deal before we lose another season.
Not the Deal Hockey Fans Wanted to Hear About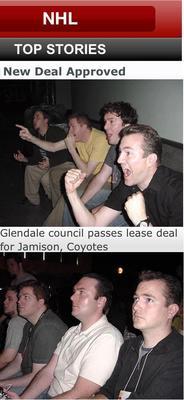 Courtesy of George Wan via NHL Memes
Lots of NHL fans have become so angry and frustrated with the lockout that they are not paying attention to the latest updates. All they want to hear is Gary Bettman say "we have a deal."
Unfortunately, the only notable deal that has been made during the lockout was the Phoenix Coyotes arena lease agreement with the city of Glendale.
Halloween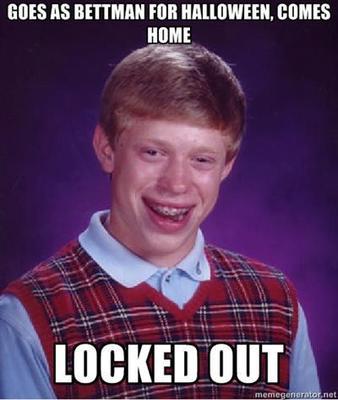 Courtesy of Lindsey Nelson via NHL Memes
The Bad Luck Brian memes provide us with some of the most hilarious memes on the Internet, and there are a few good NHL-related ones out there.
This meme is one of the better ones that was made during Halloween.
New Mode in NHL 13?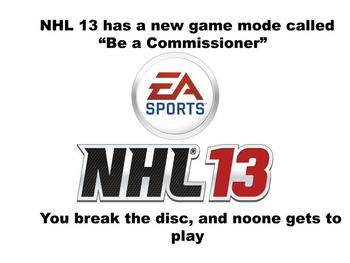 Courtesy Amet Garewal via NHL Memes
As someone who has enjoyed EA Sports' NHL video game series for many years, this meme is pretty funny.
Unfortunately, the video game world is the only place where NHL lockouts will never exist.
Whose Line Is It Anyway?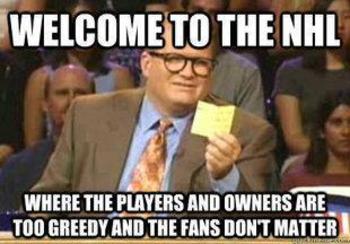 Courtesy of Jake Hotinger via NHL memes
The last few months have not been easy for hockey fans, but since there are no NHL games to enjoy at night during the lockout, there is plenty of time to watch classic television shows like Whose Line is it Anyway? starring Drew Carey.
That's a Fight?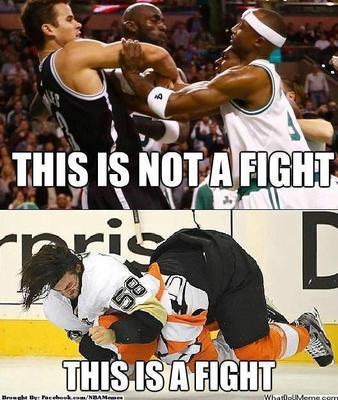 Courtesy of Jimmy Norberg via NHL Memes
Fighting is an exciting part of NHL games and something fans have missed quite a bit during the lockout.
Sometimes we see altercations in NBA games, like the one on November 28 between Boston Celtics point guard Rajon Rondo and Brooklyn Nets forward Kris Humphries. Watching this "fight" made me want the NHL to return even more.
Leafs Fans Understand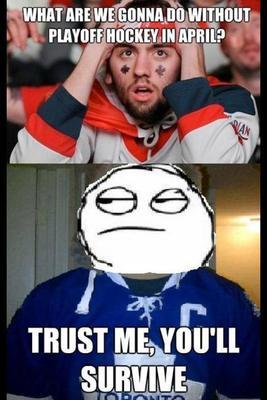 Courtesy of NHL memes
Not having the Stanley Cup playoffs to watch in April, May and June will be very frustrating for NHL fans if there is no season.
Since the Toronto Maple Leafs have the longest playoff drought (seven years) in the league, their fans already know what this feeling is like.
Four More Years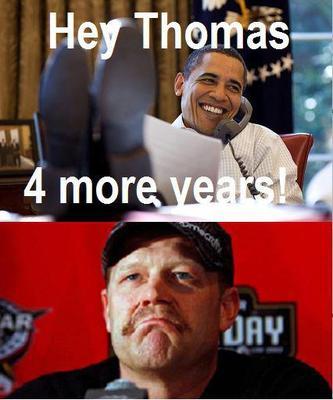 Courtesy Antonio James Figeroux via NHL Memes
Barack Obama was re-elected as President of the United States on November 6 and now has four more years to visit the Verizon Center in Washington D.C. and attend Capitals games.
His re-election also means that we probably won't see Boston Bruins goaltender Tim Thomas visit the White House if he is part of another Stanley Cup championship team during the next four years.
Keep Reading