New York Jets Mock Draft: How to Fix Biggest Problems in 7 Rounds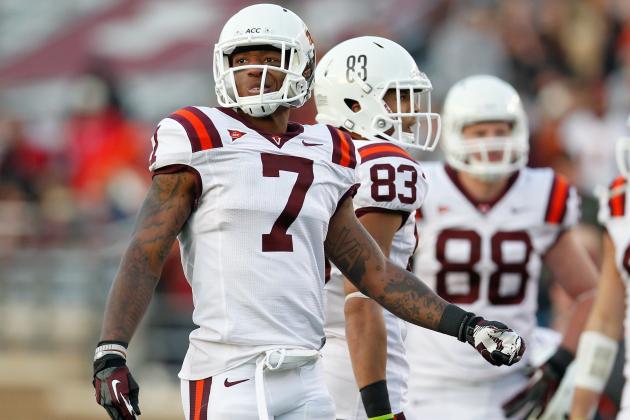 Greg M. Cooper-USA TODAY Sports

This will be one of the most important offseasons in the recent history of the New York Jets. There are likely to be plenty of changes in management, which will undoubtedly effect the way the Jets approach the draft.
With Mark Sanchez reverted to holding a clipboard, the Jets need to address the quarterback position. With a weak free-agent class, doing so through the draft makes the most sense, especially from an economical standpoint.
Based on their current record, the Jets will likely be picking somewhere around the 12-16 range, which certainly affects their chances at nabbing one of the top passers in the draft without trading up.
Here is an early seven-round Jets mock draft.
Begin Slideshow

»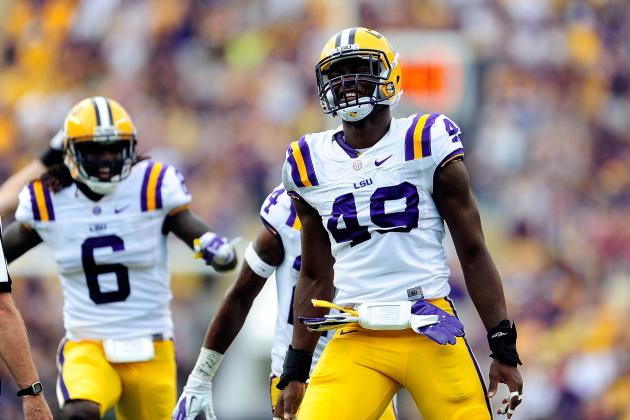 Stacy Revere/Getty Images

By the time the Jets pick, both of the top quarterbacks, Tyler Wilson and Geno Smith, will be off the board. With both Calvin Pace and Bryan Thomas likely on their way out of New York next year, it is time to upgrade the linebacker position that has needed an infusion of talent for several years now.
Mingo's stock has taken a hit during a disappointing 2012 campaign, but his natural ability as a speed rusher is hard to ignore. He has the best burst out of any defensive end in the draft and will give the Jets a much-need infusion of speed and athleticism to a position currently filled by old, slow players.
With the emergence of Muhammad Wilkerson and Quinton Coples on the interior, Mingo could finally be the answer to the Jets' pass-rush woes. Adding an elite rusher to the Jets defense could make them the most dominant unit in football.
Mingo has unpolished technique, and his effort and finishing ability have come into question. However, Rex Ryan was able to make Quinton Coples, who had many more character concerns in last year's draft, into a productive player.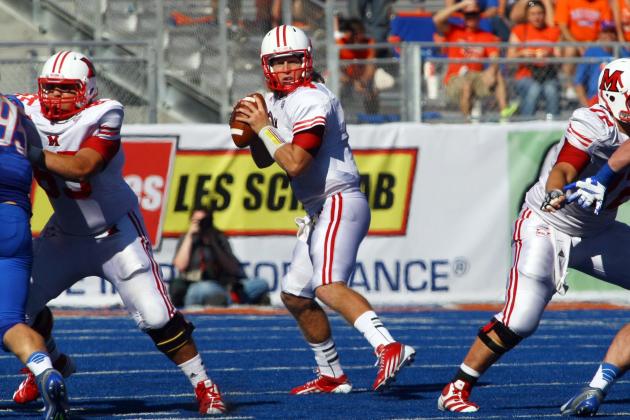 Brian Losness-USA TODAY Sports

With two of their quarterbacks likely out the door next year (via Yahoo!), finding a young passer in the draft has become a top priority.
Dysert has plenty of tools to work with in the NFL. He has a strong arm and throws with anticipation. He found ways to produce behind a horrendous offensive line and a pedestrian group of receivers.
Where Dysert draws concerns are in his mechanics and the fact that he did not play in a pro system. He was only asked to make only one or two reads per play and will have to learn a more complex offense in the NFL.
However, with the success of players like RGIII, it is becoming more evident that the value of playing in a pro system in the college ranks is overstated. If a player has the right mental makeup and the willingness to work at his craft, he should be able to pick up a pro offense without much trouble.
It would be ideal for Dysert to sit a year behind another veteran starter, but he should be able to hold his own starting in his first year in the NFL with a solid supporting cast around him.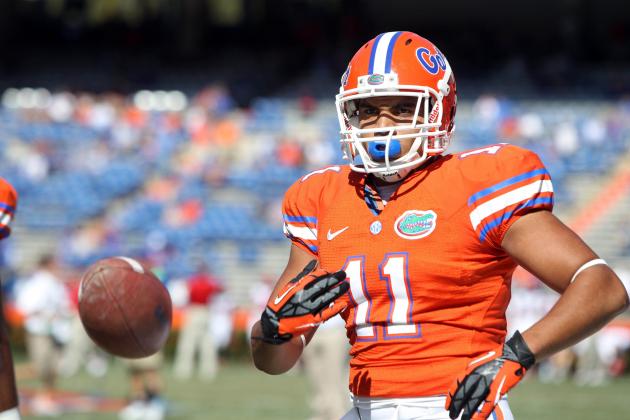 Kim Klement-USA TODAY Sports

Incumbent starter Dustin Keller is an impending free agent, making tight end one of the Jets' top needs if they choose not to re-sign him.
Reed is the quintessential "joker" tight end in the mold of an Aaron Hernandez or Jimmy Graham. He is a difficult matchup from a physical standpoint because of his large frame and can be devastating after the catch. He also has the versatility to line up just about anywhere in the formation.
If the Jets want to build an offense as productive as the New Orleans Saints or New England Patriots, they need to start finding players who other teams struggle to find a good matchup with to open things up for other players.
Plus, the Jets can save precious cap room by not paying an injury-prone Dustin Keller.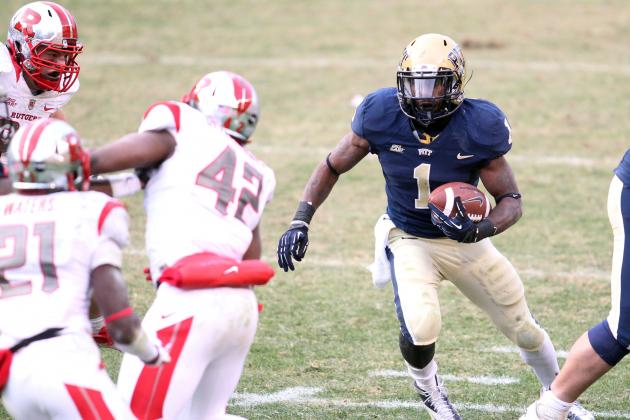 Charles LeClaire-USA TODAY Sports

If the Jets want to be a true ground-and-pound attack, they need to find a dynamic presence at the running back position, especially with Shonn Greene possibly leaving this offseason as a free agent.
Graham came back from a torn ACL injury in impressive fashion, showing little to no loss in his burst to average 4.7 yards per carry on the season. He is an all-around back who does just about everything well, making him a possible sleeper in the middle rounds.
The biggest questions surrounding Graham are about his injury history and his durability, but he has shown this season that he seems to have overcome those concerns, at least in the college ranks.
If he can stay healthy in the NFL, he could be the centerpiece of the Jets offense.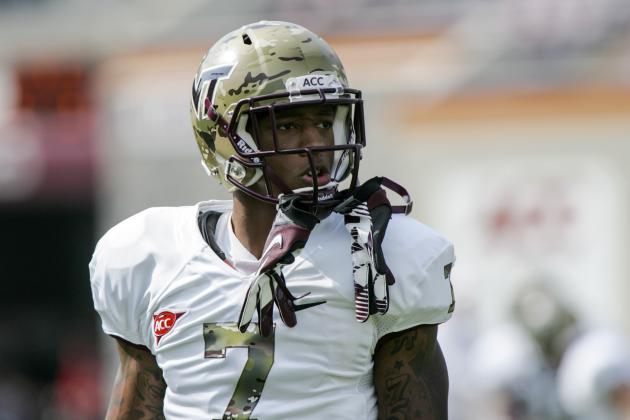 Peter Casey-USA TODAY Sports

Wide receiver depth was a huge issue for the Jets last year. Adding fresh bodies to a position plagued by injuries has to be a top priority, and the cheapest way to go about doing so is in the latter rounds of the draft.
Davis is a good athlete and has a knack for making big plays. He can high-point the ball and has tremendous balance.
However, he has had the occasional lapse in concentration and his larger frame makes him a poor fit for the slot position. The good news is, the Jets have a much bigger need for receivers on the perimeter than in the slot, where Jeremy Kerley has found a home.
He comes from a simple Virginia Tech offense that does not utilize a full NFL route tree, so he may need some time to develop. He can sit behind Santonio Holmes and Stephen Hill and be a situational player as a rookie.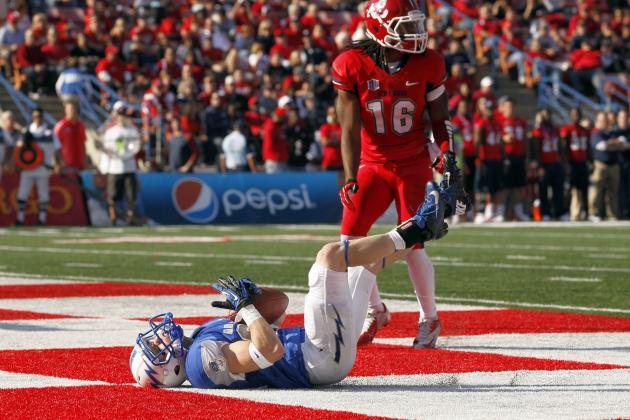 Cary Edmondson-USA TODAY Sports

The Jets' tight cap situation is going to make it very difficult for them to retain both LaRon Landry and Yeremiah Bell in the offseason. They do have Josh Bush and Antonio Allen, but they still need to add depth and competition to the position.
Thomas' stock is on the rise after he led the nation with seven interceptions. He has a great combination of toughness and athleticism that make him versatile enough to play as either a strong or free safety.
However, he is coming off a devastating injury he suffered in 2011 that will give scouts some pause as to whether or not he can hold up in the NFL. If he can, he could be a great late-round steal for the Jets.
Kirby Lee-USA TODAY Sports

Immaculata High School native Theo Riddick has really come into his own this year under Brian Kelly. A versatile player as both a runner and a receiver, Riddick gives any offense a unique versatility very much like Darren Sproles does with the Saints.
Riddick is a very physical runner for his size, but he is best suited as a third-down back in the NFL. He can also play in the slot and run routes like a wide receiver.
The Jets do have Joe McKnight to fill those roles, but it is clear that they simply do not trust him in a full-time running back role. Plus, having too many weapons is hardly a bad thing.