No college football game makes memorable moments like bowl games. In many instances, it represents the last time star players will be seen in their collegiate uniforms.
It can also serve as a precursor of things to come in the following season for underclassmen. Who will plant a seed or leave a mark in this bowl season?
The following players will help to make this bowl season memorable.
Johnathan Franklin - UCLA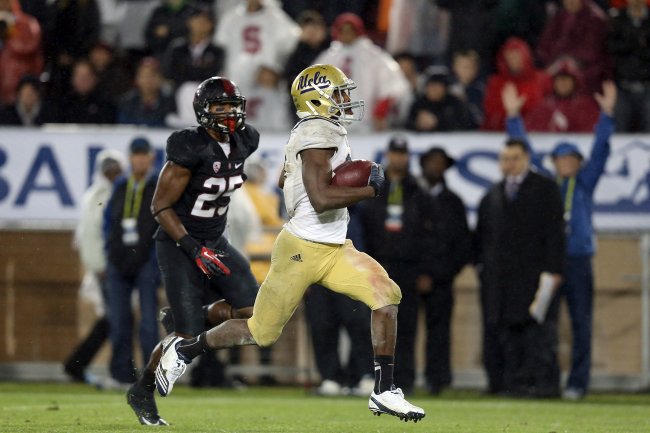 Ezra Shaw/Getty Images
The Bruins senior running back has already run for 1,700 yards this season. In the Holiday Bowl, he'll be running against a Baylor defense that ranks 89th in the nation in run defense.
Expect the Bruins to run it often to keep the ball out of Nick Florence and the Bears' hands. Franklin is a very balanced back.
He has 32 receptions on the season as well. Franklin is set up to have a huge showing in his last game for the Bruins.
Johnathan Gray - Texas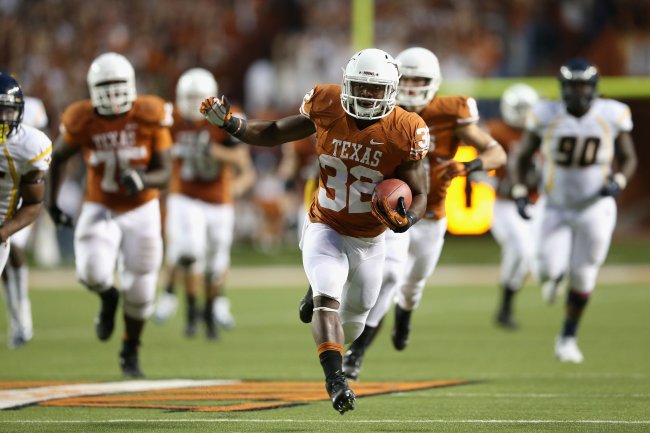 Ronald Martinez/Getty Images
Gray split carries with Joe Bergeron this season, and he'll likely do the same next year. However, the moment Gray gets an opportunity to be the feature back at Texas, greatness awaits.
This freshman is a 207-pound lightning bolt, and he'll be tested by a good Oregon State defense at the Alamo Bowl. Through the season, he showed flashes of what he can do.
He had two 100-yard rushing performances, but as he heads into his sophomore season, Gray is ready to take the next step as a college running back.
Bergeron is a more physical runner, but Gray has the frame to be successful running the ball inside as well. Keep an eye on him in the Alamo Bowl.
Aaron Murray - Georgia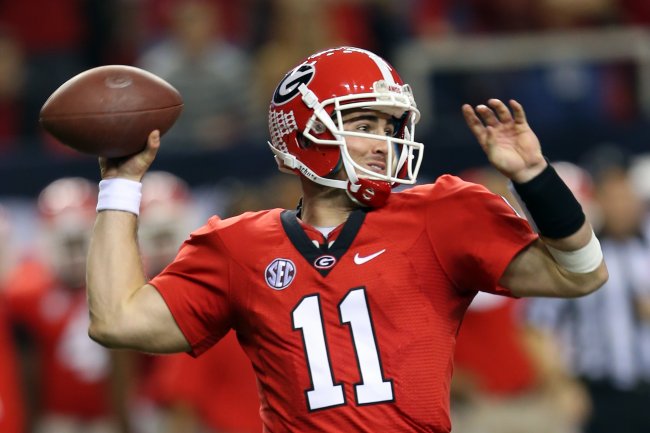 Mike Ehrmann/Getty Images
Murray already produced a good performance against Alabama in the SEC title game (265 yards, TD, INT). Therefore, he could create some buzz about jumping to the NFL with a solid game against Nebraska in the Capital One Bowl.
He already indicated that he would consider leaving Georgia after his junior season, per the Atlanta Journal-Constitution.
The Cornhuskers are a team Murray can and will make a statement against. They are known for their great pass defense (No. 1 in the nation), but they were trampled on the ground in the Big Ten title game by Wisconsin.
They must attempt to compensate for this weakness, as the Bulldogs have a solid running game with freshman Todd Gurley. The moment they try to sneak extra run support in the box, Murray will make them pay.
Look for a huge performance that creates even more talk of a leap to the draft.
Jadeveon Clowney - South Carolina
Kim Klement-USA TODAY Sports
Clowney is probably the best defensive prospect in college football, but he's only a 19-year-old sophomore. The NFL will have to wait until 2014 to select him, but he will increase the anticipation of his arrival with a huge Outback Bowl performance.
The 6'6", 256-pound Clowney will be matched against one of the nation's top offensive tackles in Michigan's Taylor Lewan.
Clowney's combination of size and speed will be the biggest test Lewan has faced this season. Even Alabama didn't have a player that could prepare Lewan for this assignment.
Clowney already has 13 sacks this year. He'll further the hype with a huge game against a top-notch offensive tackle. Look for him to add to his impressive sack total.
Follow Brian Mazique and Franchiseplay on YouTube and Twitter for reactions, analysis and news from the world of sports and sports video games