7 NBA Superstars Whose Stats Are Better Than Their Play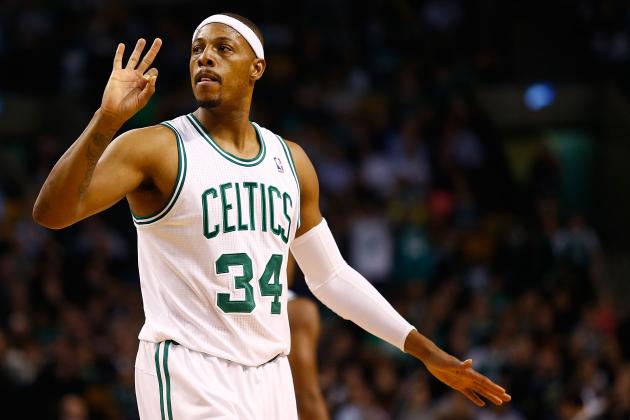 Jared Wickerham/Getty Images

Just because any given NBA player posts decent averages throughout his career does not necessarily mean that he is a good player as a whole. He may be good at scoring, rebounding or any other skill, but his execution in doing it may not be ideal.
This could mean any number of things. Said player could have a low field-goal percentage, be prone to turnovers or just inconsistent as a whole.
This season, there are many players guilty of this: posting numbers better than how they are actually playing. Notably, Celtics forward Paul Pierce (pictured) has continued to be a fine scorer for his team, but his field-goal percentage has dipped. The same can be said for Kevin Love of the Minnesota Timberwolves, who continues his search for consistency following his return from a broken hand.
Both Pierce and Love have put up fairly decent numbers this season despite looking plain awful on the court. Lucky for them, they are not alone.
All statistics in this article are accurate as of December 18, 2012
Begin Slideshow

»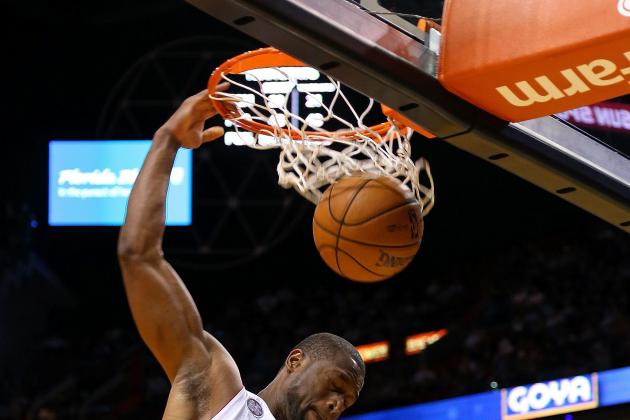 Mike Ehrmann/Getty Images

2012-13 Stats: 19.7 PPG, .511 FG%, 3.7 RPG, 4.4 APG, 1.3 SPG
As a whole, Wade's numbers this season are not bad at all. They are just far below what fans have come to expect from him since he debuted in 2003.
The two-time champion has averaged 25 points, five rebounds and 6.1 assists for his career, and his numbers in those areas are notably lower this season.
Wade's drop in production could be for a number of reasons. He could be starting to slow down, even though he is only 30 years old, or maybe a foot injury from earlier in the season is still bothering him.
It should also be noted that for the past two seasons, Wade has had two of the NBA's best on the court with him in the form of Chris Bosh and LeBron James, the latter of whom is a three-time MVP. For all we know, Wade could recognize his teammate's talent and be willing to let him control the offense more, even though he has been the top dog in Miami for years.
Just the same, though Wade is not the same dynamic player he was in years past and is looking slower on the court, his numbers are still respectable and deserve their due credit.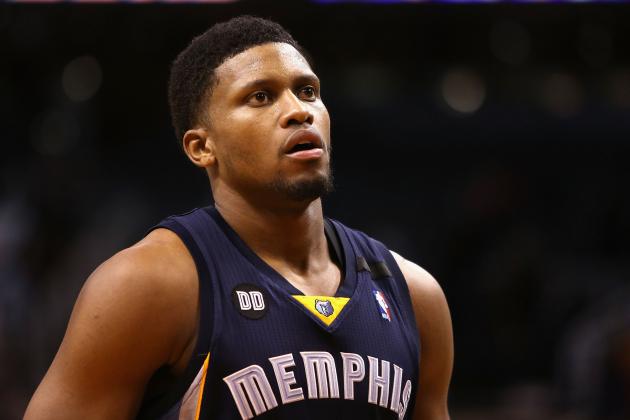 Christian Petersen/Getty Images

2012-13 Stats: 18.6 PPG, 6 RPG, .419 FG%, .329 3P%
In terms of his scoring and rebounding, Gay's numbers this season are right around his career averages of 18 and 5.8. His shot selection, however, is a different story.
Gay's field-goal percentage is below his career mark of 45, and his success from three-point range for his career is around 35.
There is no grand difference here, but Gay's performance on the court is still not what it usually has been. He has never been a superstar in the same mold as guys like Kevin Durant, LeBron James and the like, but has usually been a lock to score consistently and also be a good rebounder.
This season is notably different in that Gay is also attempting more shots than ever before, at 17 a game. For his career, he has attempted just 15.2.
Maybe his team's great start to the season has him hungry to perform better, but one thing is certain. Despite the decent numbers, Gay is not the respectably efficient player he normally is this season.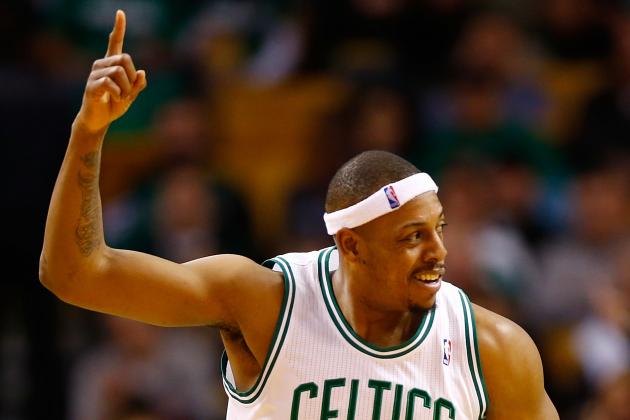 Jared Wickerham/Getty Images

2012-13 Stats: 19.6 PPG, 5.4 RPG, 1.5 SPG, .419 FG%, .360 3P%
Pierce has averaged 22 points and shot 45 percent from the field for his career, and his performance this season can be attributed to multiple factors. First, the man is 35 years old and could be on the decline, like most basketball players at his age.
Second, it should be noted that this is Pierce's first season without Ray Allen in five years. He is not shooting the ball any more or less, but that is a big loss just the same.
As a result, Pierce is now the most clutch shooter on the team. With the Celtics struggling, perhaps the pressure is getting to him and we just don't know it.
Either way, despite his on-court struggles, Pierce has managed to put up respectable numbers for a struggling Boston team. So long as he can keep it up, regardless of percentages, then the Celtics could have a chance down the stretch.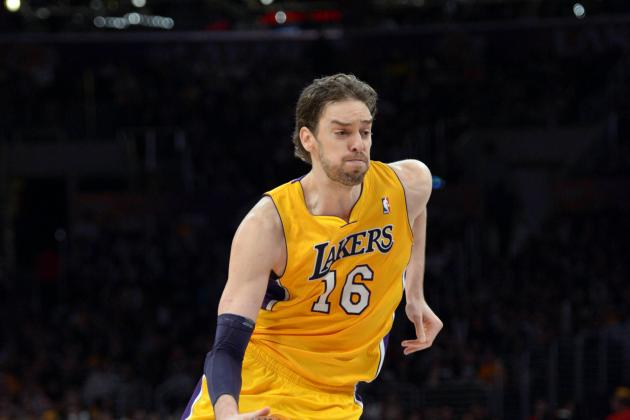 USA TODAY Sports

2012-13 Stats: 12.4 PPG, 8.8 RPG, .414 FG%
Thus far, the 2012-13 season has been one to forget for Pau Gasol. He is having one of the worst campaigns of his career, and he has struggled mightily in new coach Mike D'Antoni's fast-paced system.
A natural low-post player, Gasol's low production can be heavily attributed to D'Antoni's system calling for him to be more of a jump shooter, which has never been his best skill. The Spanish seven-footer has also been dealing with knee tendinitis, and that easily could have played a role in his shooting struggles this season.
He returned against the Charlotte Bobcats on Tuesday night after sitting out eight games, and shot just 3-of-10 from the floor. Long story short, he has just looked lost on the court.
Despite that, he has still managed to put up average numbers in scoring and rebounding, even though they are below his career marks of 18.5 points and 9.2 rebounds per game.
Anthony Gruppuso-USA TODAY Sport

2012-13 Stats: 16.9 PPG, 8.1 APG, .389 FG%, .292 3P%
Throughout his career, Williams has been a great scoring point guard. In fact, he could very well be the best of his generation. The man can score points from anywhere on the court, and he is also an excellent distributor.
For his career, he has averaged 17.6 points, 9.1 assists and has shot 45 percent from the field.
This season, however, has been a different story for Williams. After signing a lucrative contract with the Nets over the summer, he has not been as efficient as he usually is.
Granted, Williams has been fighting an injury to his shooting wrist, which could easily be impacting his effectiveness on offense. Once he's fully healed, he could easily be back to his old self.
However, Williams' problems could run deeper than just a mere injury. He recently told Mike Mazzeo of ESPN New York that he was not fully comfortable in Nets coach Avery Johnson's isolation game, and that he was at his best in a system offense like that of Jerry Sloan, his coach when he was with the Utah Jazz.
Williams has still managed to put up decent scoring and passing numbers this season, even with those two issues dogging him. Just the same, he is not himself on the court and needs to right the ship so that his Nets may overcome their struggles and get back to contending for a title.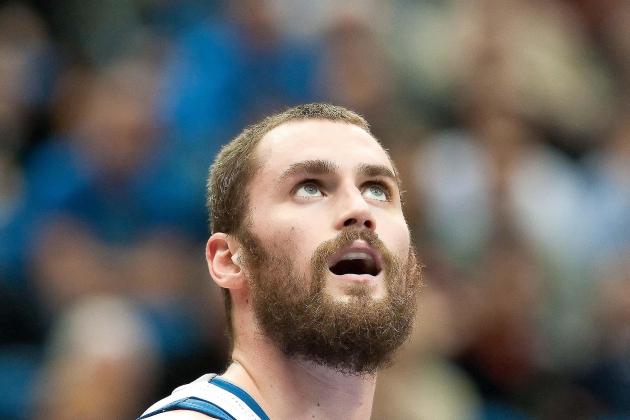 Greg Smith-USA TODAY Sports

2012-13 Stats: 19 PPG, 14.2 RPG, .355 FG%, .219 3P%, .681 FT%
Love has done a good job scoring and rebounding since returning from a broken hand on November 21, but has struggled to find the consistency that has helped him throughout his career. He has cited just needing to get back into form and also conditioning as the reasons for his not performing up to par, and the Timberwolves need him to get back into form.
Despite his struggles, Love is still averaging a double-double on the season. His percentages this year are well below his respective career marks of 45, 36 and 81 percent, but that doesn't take away from the fact that he is putting up numbers that are still very good.
Yes, it would be nice of he could find his consistency and help get Minnesota back on a consistent winning track, but there is just one thing he can do at the moment. Keep on playing the game and hope that it comes back naturally.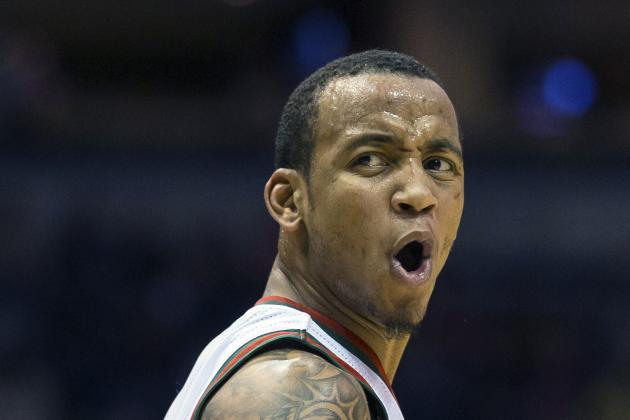 Jeff Hanisch-USA TODAY Sports

2012-13 Stats: 19 PPG, 5.5 APG, 1.5 SPG, .398 FG%, .213 3P%
Ellis is one of the most dynamic guards in the NBA, and his scoring, passing and stealing averages this season are either at or around his career marks. He is a fine offensive catalyst for the Milwaukee Bucks, and he and Brandon Jennings form a fine backcourt tandem.
Therein lies the problem with the Bucks. Ellis and Jennings are the team's sole consistent offensive threats, which means that they attempt the most field goals.
As a result, Ellis' field-goal percentage this season has plummeted well below his career percentage of 46. The same can be said for his three-point shooting, which has been atrocious.
Even though Ellis has been a bit impulsive on offense this season, it is not any fault of his own. Bucks coach Scott Skiles relies on him and Jennings to provide most of the scoring.
All low percentages aside, he has done a good job of putting points on the board and fitting in Milwaukee's offense.