Will RG III Miss More Games?
Use your ← → (arrow) keys to browse more stories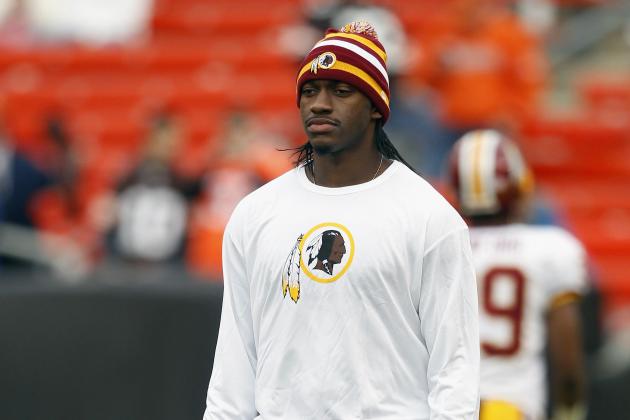 Matt Sullivan/Getty Images

After watching injured Washington Redskins quarterback Robert Griffin III work out on the field Sunday in Cleveland before a game in which he'd already been told he wouldn't play, I came away thinking his absence would only be for that one game. After the game, Redskins coach Mike Shanahan said team doctors had decided not to clear Griffin to play, and that he would not play until such time as those doctors determined his injured knee was ready. Griffin said he'd been upset by the decision an felt as though he could play. And the way he was moving around in that workout appeared to back him up...