Nebraska vs. Georgia: Which Team Is More Disappointed to Not Be in BCS?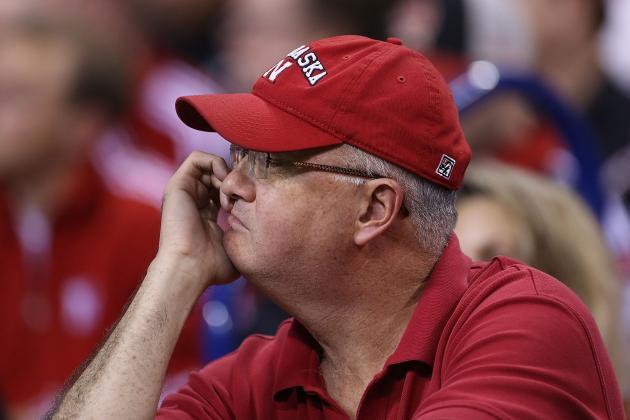 Leon Halip/Getty Images

The Nebraska Cornhuskers will take on the Georgia Bulldogs in the Capital One Bowl in a matchup neither side wanted.
The Huskers seemed destined for the Rose Bowl before they fell flat against the Wisconsin Badgers in the Big Ten Championship Game. And the Bulldogs fell five yards short of upsetting Alabama, capturing a conference championship and earning a berth in the National Championship Game.
Which team is more disappointed? The one more affected by the seven aspects of the heartbreak they each endured.
Begin Slideshow

»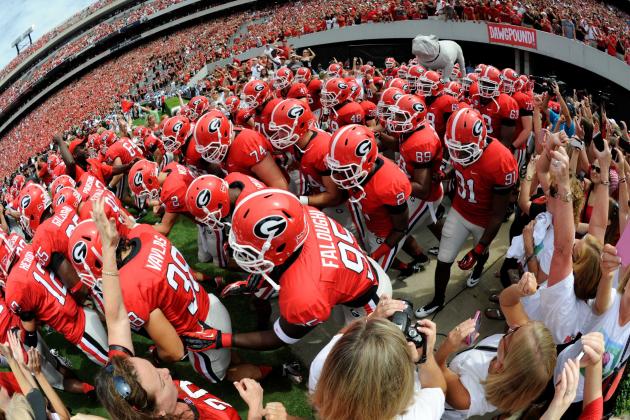 Dale Zanine-USA TODAY Sports

Including preseason expectations in this conversation is certainly a dangerous prospect because fans of almost every team will hold the preseason optimism necessary to believe a BCS bowl berth is possible.
If one considers just the objective measures of the major preseason polls, it becomes clear that the Capital One Bowl is a much more welcoming place for the Huskers.
Nebraska was inexplicably overlooked by the vast majority of news outlets prior to the start of the Big Ten schedule. The consensus was seemingly that Wisconsin would take on the winner of the Michigan-Michigan State game for the Big Ten crown. The Huskers were expected to fall to a lower bowl, such as the Capital One Bowl.
Georgia, however, was surrounded by hype heading into 2012. Although they fulfilled those expectations with their on-field performance, winning their division and contending for a National Championship Game berth, their absence from the BCS slate must be a disappointment after such a lofty preseason ranking.
More Disappointed: Georgia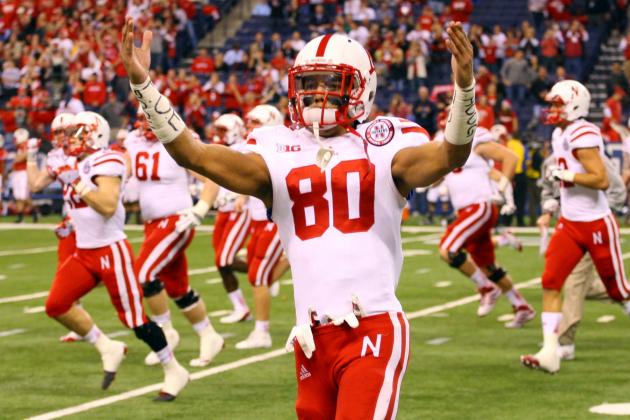 Brian Spurlock-USA TODAY Sports

Nebraska and Georgia entered their respective conference championship games under completely different circumstances.
The Huskers were dealt a rematch with a Wisconsin Badger team that they had already defeated a few months prior in Lincoln. They were favored. They had momentum. And they were facing a team on a two-game losing streak starting a third-string quarterback.
Meanwhile, Georgia faced a much steeper task, squaring off against an Alabama team that spent much of 2012 at the top of the polls and featured one of the top defenses in all of college football. While the Bulldogs' excruciating SEC title game loss was undoubtedly heart-wrenching, even losing by four to a great Crimson Tide team exceeded many fans' expectations.
More Disappointed: Nebraska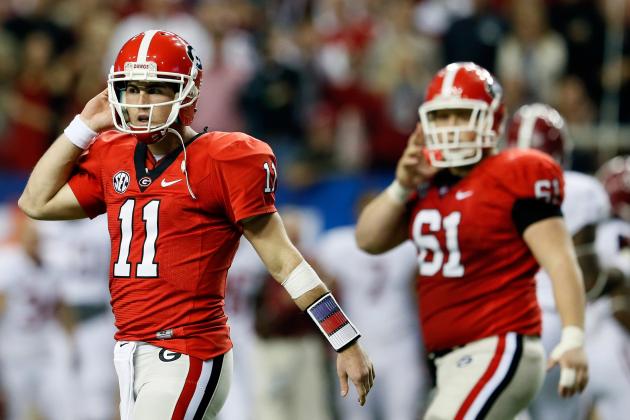 Kevin C. Cox/Getty Images

Oftentimes, the only thing that can make a crucial loss burn even more is knowing how easily that loss could have been a victory.
The Huskers' awful showing against Wisconsin has obviously defined Nebraska's 2012 season more than any other game. But truth be told, the outcome of the Big Ten Championship Game was quite apparent a few minutes into the third quarter, if not in the middle of the second quarter.
Georgia's SEC Championship Game loss, however, was quite the opposite. The Bulldogs led for much of their close contest with Alabama. And the game's end could not have been more dramatic as time expired after Georgia had advanced the ball to the Tide's five yard line, trailing only by four.
Not only will Dawg Nation be haunted by the opportunity for a national title that they lost, but they will also dream about those closing seconds in Atlanta.
More Disappointed: Georgia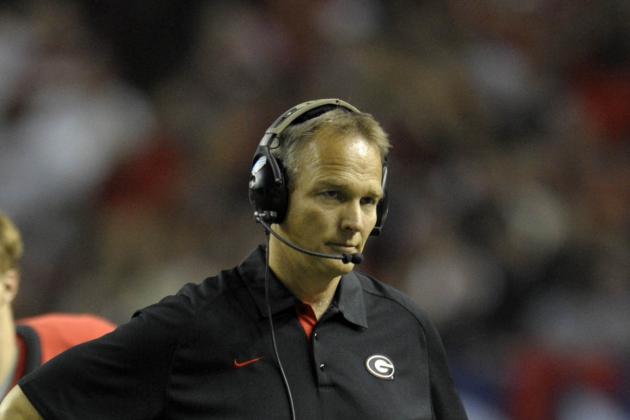 USA TODAY Sports

Nebraska and Georgia, regardless of the outcome of the Capital One Bowl, will be haunted by what-ifs until the 2013 season begins. Although there is no shame in a New Year's Day bowl game, both schools will find difficulty forgetting about what could have been.
Nebraska could have captured its first Big Ten title and represented the conference in the Rose Bowl in only its second year since departing the Big 12. A BCS bowl appearance would have been the Huskers' first since the 2001 season and potentially the school's first BCS win since the 1999 season.
Despite these streaks Nebraska could have broken, Georgia clearly had much more at stake. A win over Alabama would have earned the Bulldogs a place in the National Championship Game opposite Notre Dame. Georgia would have gone to Miami as the favorite to claim its first national title since 1980.
More Disappointed: Georgia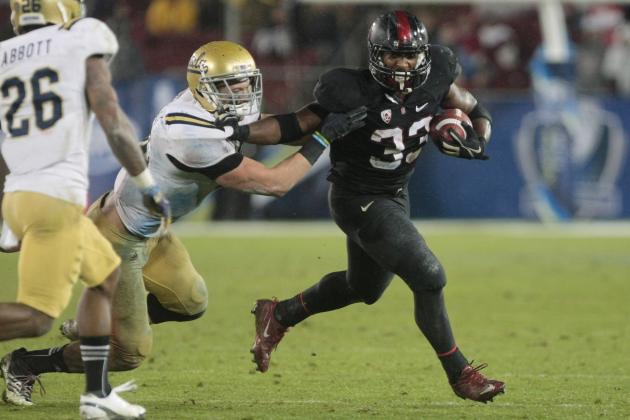 Kelley L Cox-USA TODAY Sports

Players and coaches alike love to spout the same timeless mantra: take it one game at a time. Fans, however, are free to look as far forward as they wish and consider every possible hypothetical for their schools.
When Husker fans let their minds wander down that road prior to the Big Ten title game, they saw a poor matchup with the Stanford Cardinal awaiting the Big Red. Stanford's power rushing game (all too similar to Wisconsin's run-happy attack) would have presented a difficult challenge for the Blackshirts' front seven.
Georgia, however, would have met Notre Dame in the National Championship Game. The Bulldogs would have entered as the clear favorite against the Irish who are still doubted by many. The Notre Dame defense would have presented a large challenge for Aaron Murray, but Georgia would have liked its chances on defense against the sometimes stagnant Irish offense.
More Disappointed: Georgia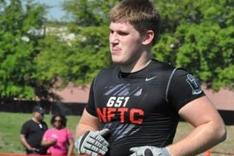 Defensive lineman prospect Christian LaCouture decommitted from Nebraska in October (Picture via 247Sports.com)
One cannot understate the benefits of BCS bowl berths. These higher-profile bowls produce greater revenue for the schools. They give teams that fall just short of championship-caliber seasons chances to celebrate their great years. They give the schools and their athletic programs greater exposure to prospective students and donors.
More than that, success breeds success. Top-tier recruits want to play for championships and trophies on the biggest stages. When deciding between programs, sometimes things as simple as one team's appearance in a BCS bowl can be enough to tip the scales.
More and more, Bo Pelini and his staff are enduring criticism for their lack of recruiting prowess. A Rose Bowl appearance could have only helped a lackluster 2013 class. Georgia, on the other hand, currently sits in the top ten in the nation in recruiting despite its lack of recent BCS bowl appearances.
More Disappointed: Nebraska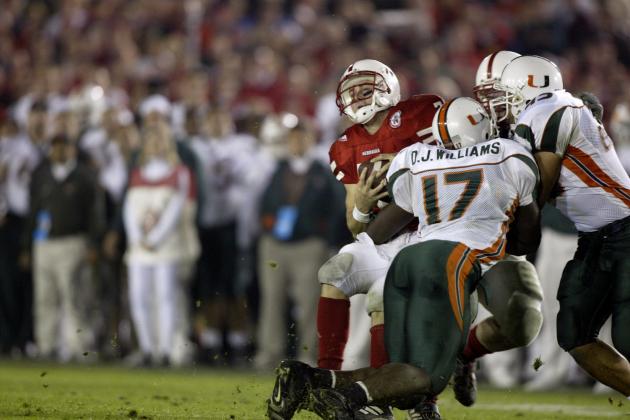 Robert Laberge/Getty Images

Nebraska has not appeared in a BCS bowl since losing to Miami in the National Championship Game following the 2001 season. Their most recent victory in a BCS bowl game was at the conclusion of the 1999 season. Although the Huskers' conference championship drought received all the publicity this season, the BCS bowl drought is equally concerning.
Despite appearing in multiple BCS bowls in the 2000's, Georgia has its own postseason demons to exorcise. While Husker fans can rest their caps on the Big Red's unparalleled success in the late 90's, Georgia must look back over 30 years to see the Bulldogs' last national championship.
This is a very close call, but athletics are about championships and trophies, not just appearances in prominent bowls.
More Disappointed: Georgia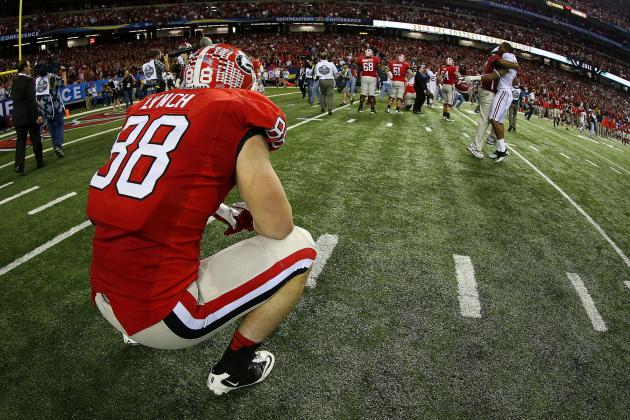 Mike Ehrmann/Getty Images

For better or worse, Georgia defeats Nebraska in this duel of despairing teams by a 5-2 score.
It is tough to imagine a team more disappointed than Nebraska after the Huskers emerged from a rough start to the season to win the Legends Division and look on track for a Rose Bowl berth, only to get shellacked by Wisconsin.
But Georgia's story is simply more heartbreaking. After experiencing similar early-season lows, the Bulldogs rallied together and had a shot at a National Championship Game berth. And in a scene eerily reminiscent of that iconic Titans-Rams Super Bowl, Georgia's title hopes were denied by a mere five yards.
That brutally close loss in the most high-stakes game of the season makes Georgia's exclusion from the BCS bowls more disappointing than Nebraska's.