8 Seminal Wrestling Matches to Watch Before the Apocalypse
Image: thespacereporter.com
We are only a couple days away until the world comes to an end, or not, depending on who you believe.
Whether you believe Nancy Lieder and her theories on Nibiru, think the giant brains from Tweenis 12 will invade the planet or you think the Vogons are going to make room for a Hyperspace Bypass, you are probably looking for ways to spend your final hours.
Since Ford Prefect can't save you, I have decided to at least give you a way to kill some of your last minutes.
If you are a WWE fan, then good news, everybody!
I am here to give you a guide to some of the best wrestling matches you need to see before the apocalypse.
These eight matches are important for any fan to watch and each one illustrates a different part of the colorful history wrestling has.
Come with me as I take one final walk, or not final, down memory lane before the end of the world and watch some of the best wrestling matches in the history of the sport.
Begin Slideshow

»
When you put two of the most talented workers in the business in the ring with a giant spotlight, you will probably get something pretty great.
Vince McMahon had no idea just how great the result would be when Randy Savage and Ricky Steamboat had their legendary match at WrestleMania III.
These two showed the world how great wrestling and storytelling will trump muscles and fireworks every time.
Watch this match and you will see just how great these two really were.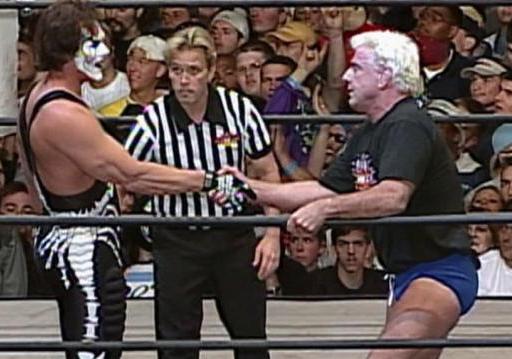 Photo: WWE.com
Sting is a living legend who has nothing left to prove to anyone in the world of wrestling, but he was not always known as an icon.
When Sting was first breaking out, he was not known for being more than a ripped wrestler who wore face paint.
His matches with Ric Flair helped to not only put him on the map, but sent him down a road he probably had no idea existed.
Sting and Flair were two of the more important figures in WCW, which is reflected by the fact that they closed out both the first and final Monday Nitro.
Check out this match from the final night of WCW.
While Savage and Steamboat represented the pure wrestlers, Hogan and Andre represented the larger-than-life wrestlers.
The Giant and The Hulkster met at WrestleMania III in a match that would go down in history as one of the defining moments of their careers.
Hogan slamming Andre might be the most iconic moment in wrestling and if the world doesn't end, then it will continue to stand the test of time as one of the most exciting moments in the history of the sport.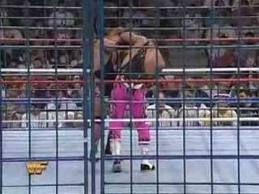 Photo: WWE.com
Bret and Owen Hart loved each other in real life, but in the world of wrestling, they were bitter enemies most of their careers.
Owen was the jealous younger brother and Bret was the hero. The feud practically wrote itself.
These two met many times over the years, but arguably their best match came inside a steel cage for the WWE title at SummerSlam '94.
The match had everything you could want packed into one contest and it serves as an example of great wrestling to past, current and possibly future generations.
Yes, I will be milking the apocalypse jokes throughout this slideshow.
Check out the match here.
While this match is often incorrectly called the first WWE ladder match, it is certainly one of the most memorable.
Shawn Michaels and Razor Ramon each had an IC (Intercontinental Championship) title belt and this match was designed to name an undisputed champion.
Despite this match being linked to Shawn Michaels' greatness over the years, it is actually Razor Ramon who came out the victor in the end.
Had it not been for this match, then we might never have had the classic ladder and TLC matches we have seen over the years.
The two biggest icons of the Attitude Era met a few times during their WWE careers, but one match stands a little higher than the others.
WrestleMania 19 featured many great moments and matches, but the highlight of the night was the Brahma Bull squaring off with The Rattlesnake.
This match makes you realize two things; Both of these guys were as good as we think they were and WWE uses a lot of animals as nicknames for wrestlers.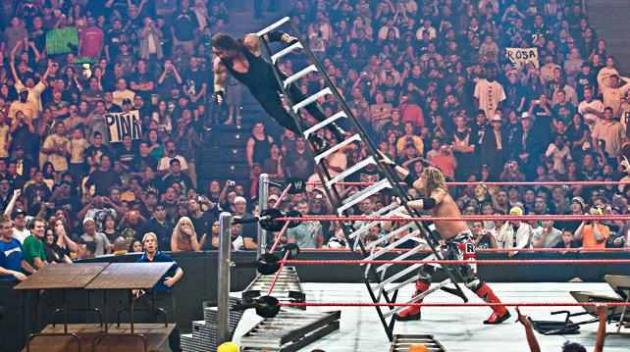 Photo: WWE.com
Three of the greatest tag teams to ever come into WWE had several great encounters in hardcore match situations, but none were more vital to their feud than the first TLC match.
This match came about after a triangle-ladder match between the teams featured some unexpected guests: Tables and Chairs.
Once the concept was used once it became an instant hit for WWE and they have used the match stipulation as the basis behind the recent TLC pay-per-view.
Had it not been for these six men, then WWE would have had to find a different name for their December PPV.
The Dead Man and The Heartbreak Kid put on two back-to-back classics at WrestleMania 25 and 26, and deciding which one to feature was a hard choice.
The final match in the career of Shawn Michaels wins out simply because of the significance of Shawn Michaels' retirement.
Michaels had fought his way back after a career-ending back injury to become one of the best of all time, and this match helped him go out on his own terms.
Ironically, it was also a match with Undertaker that put him on the shelf for nearly four years.
Talk about full circle.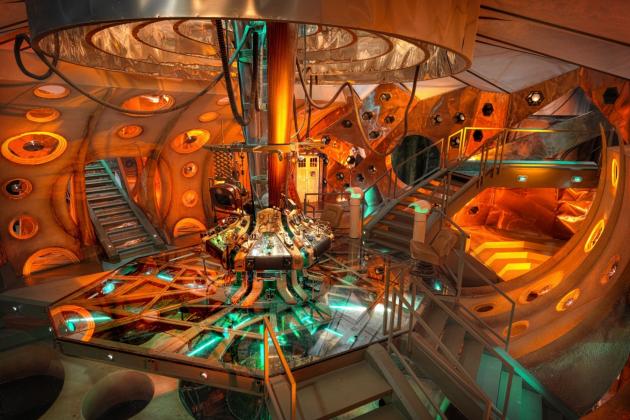 dwconvention.com
There you have it, folks. You are that much closer to the end and you got to watch some great wrestling matches before you go.
Now you can go kiss your loved ones one last time and say goodbye to our little blue marble.
Or not. If you wake up on the 22 and everything is fine then make sure to make the most of it.
If the world does end, I will wave from the T.A.R.D.I.S.